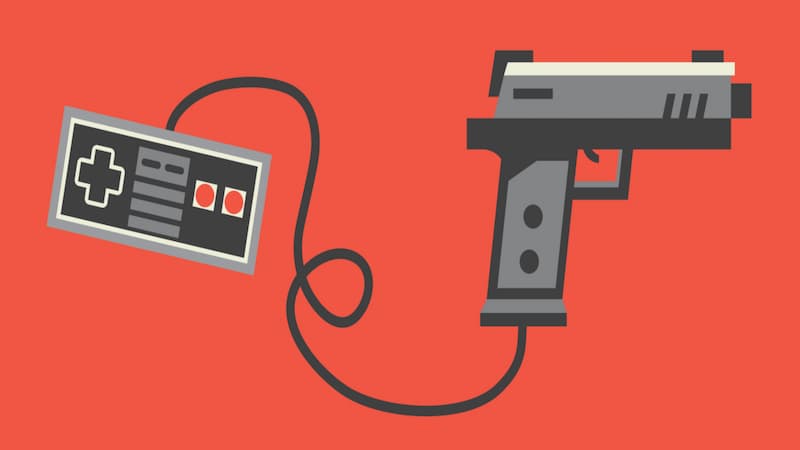 Like rock and roll and comic books in the past, video games today have a poor reputation. Looking for Most Violent Games Ever? Here they are!
Every time a poorly adjusted young person snaps and a horrible occurrence takes place, they are frequently made to look bad.
Yes, many games—especially those with large budgets—involve fighting or gunplay, but some studies contend that most children aren't harmed by violent computer games.
READ NOW: Is There a GTA V Save Editor? How to Download and Run It?
The ESRB (Entertainment Software Rating Board) ratings are essential, and parents should keep a close eye on their children's gaming behavior, even if they are the most casual of players.
List of 5 Most Violent Games Ever
#5 Bulletstorm (2011)
Credits: People Can Fly
Although there are numerous violent video games, few enjoy the bloodshed as much as Bulletstorm by Epic Games and People Can Fly. This video game for the PC, PS3, and Xbox 360 rewards players for using inventive "Skillshots" as well as more conventional methods of killing their opponents.
Headshots and groin shots (as well as even more inventive kills using both weapons and objects in the environment) rack up points in Bulletstorm, which you can then use to upgrade your tools of destruction. Definitely one of the Most Violent Games Ever!
#4 Mortal Kombat
Credits: NetherRealm Studios
Mortal Kombat by Midway Games was brutal, gory, and immensely violent. It consumed quarters in arcades, racked up massive home console cartridge sales, and even triggered a congressional hearing that resulted in the creation of the ESRB.
The game was obviously graphic in nature. But the 2011 Mortal Kombat reboot by NetherRealm Studios was even bloodier. It had fatalities that tore through the crotch and new X-Ray moves that allowed you to rip muscle, fracture bone, and obliterate internal organs. And it was a ton of fun!
#3 Grand Theft Auto
Credits: Rockstar Games
Before GTA III, the Grand Theft Auto series explored the criminal underworld, but those 2D, top-down games couldn't depict the filth and decadence as well as this ground-breaking polygonal behemoth.
Players took on the character of a criminal in Grand Theft Auto III who was seeking vengeance against his ex-girlfriend after she betrayed him during a bank heist. Saga has the place in Most Violent Games Ever.
The outcome? Gamers delved deep into the underworld, where robbing banks, beating hookers, and murdering cops are the norm. Naturally, this caused GTA III to become the topic of discussion regarding the violence in video games and led Wal-Mart to implement a policy requiring proof of age for potential M-rated title buyers.
#2 MadWorld (2009)
Credits: Platinium Games
MadWorld, a game created by Platinum Games and released by SEGA, demonstrated that the Nintendo Wii wasn't just a platform for kid-friendly content.
In the game's plot, Jack Cayman participates in a bloodspot match that is broadcast on television. When you defeat opponents in either the regular combat modes or the aptly named "Bloodbath Challenges," the brutal weapon-based action in Madworld takes place in a stark black-and-white world that is punctuated with splashes of red (lots of splashes of red, actually).
But because the brutality is so outrageous, it takes the slaughter into the realm of the absurd, which lessens the impact. A bit. Germany outlawed the sale of the game.
#1 God of War
Credits: Capcom
In God of War, the third installment of the gore-soaked God of War trilogy for the PlayStation 3, Kratos continues his deadly campaign against the Greek gods.
The third game upped the ante with more spectacular decapitations, impalements, and limb removal sequences as well as large amounts of blood. The previous two editions had their fair share of violent scenes.
In this third game, Kratos' rage is so severe that many players thought the protagonist had changed from a vengeance-psychotic warrior to a crazed god-killer. Thanks to the god-killing machine, this is definitely our choice for the Most Violent Games Ever.
---
For more coverage on Most Violent Games games keep tuning into Games Atlas!
RELATED: