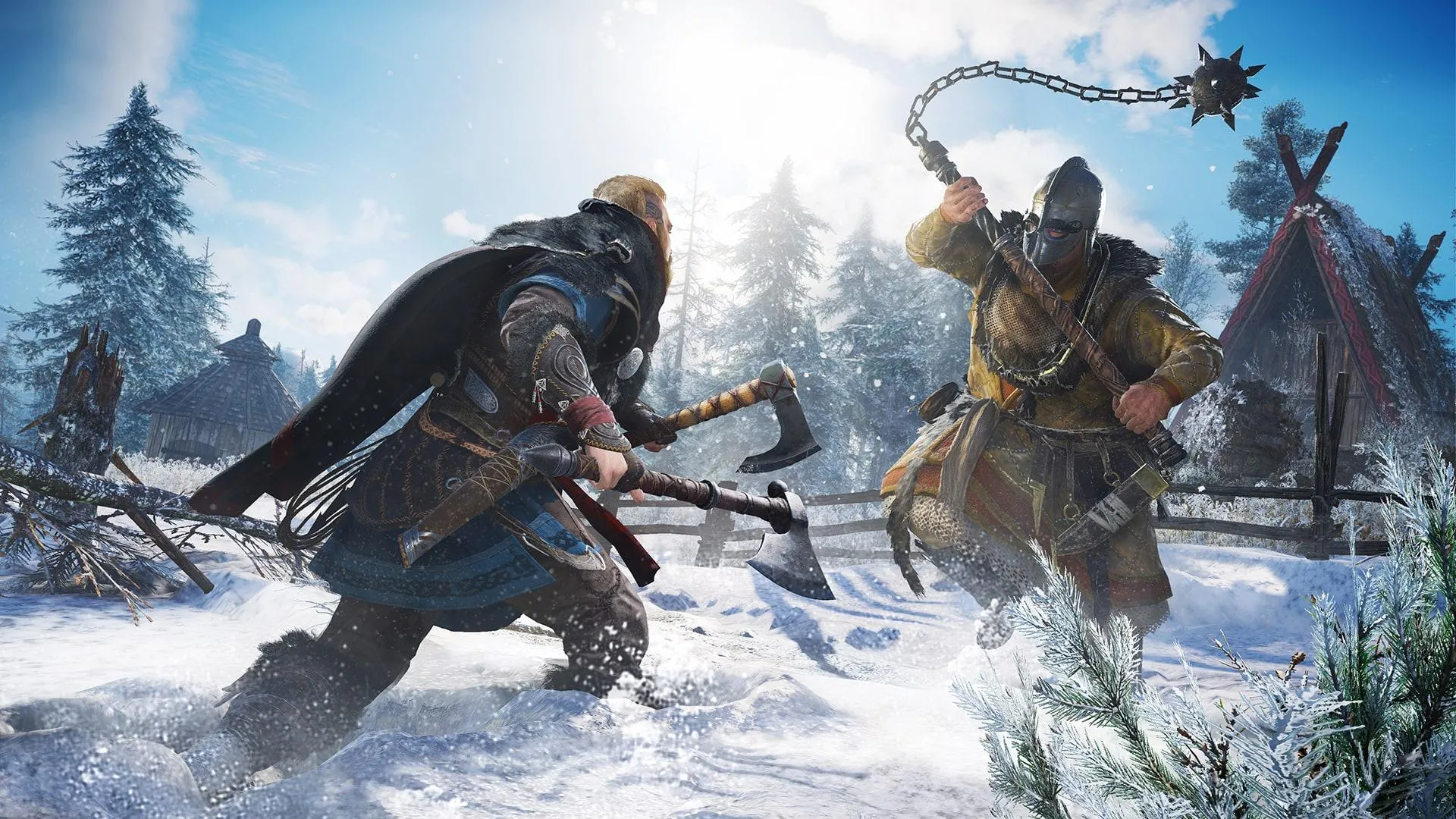 Looking out for some ancient parkour? Here's our proposition for some of the best Christmas Assassin's Creed Valhalla deals 2022!
The latest Assassin's game takes place in Northern Europe in the Ninth Century AD. You take control of Eivor (who can be either male or female depending on the player's choice) a fierce Viking warrior who travels from war-stricken Norway to carve a new life in England through raiding and conquest.
READ MORE: Assassin's Creed Valhalla: Wrath of the Druids - What we Know so Fa
In a breathtaking open world, you can establish your new settlement, build your political power, and continue your fight against the Templar order.
Although Assassin's Creed Valhalla is a not-so-new release, we can expect to see some scintillating deals on offer in the latter half of December as Christmas 2022 approaches.
Best Christmas Assassin's Creed Valhalla Deals 2022
Credits: Ubisoft
Assassin's Creed Valhalla is available on PC, Xbox, and Playstation, including both the older generation consoles of Xbox One and PS4, and the newer consoles the Xbox Series X and PS5.
The good news is that if you buy the game on Xbox One or PS4, you'll be able to get a free version of the game on the Xbox Series X and PS5 if you decide to upgrade your console at a later date.
Bear in mind that if you are a PC gamer you will have to buy and play the game through Ubisoft's Uplay platform.
Best Christmas Assassin's Creed Valhalla Deals 2022 List
Amazon UK
Amazon US
PlayStation Store
Microsoft Store
Are Best Christmas Assassin's Creed Valhalla Deals 2022 Worth It?
If you enjoyed Odyssey or Origins, AC Valhalla isn't a bad choice once you start getting comfortable with the world and the changes needed to play stealthily. There is a huge amount of content here, which will keep you playing for quite a while
After Origins, Assassin's Creed: Odyssey and Valhalla continued the trend. In many ways, these titles improved upon the formula.
Valhalla is a worthy successor, but it doesn't exactly outclass Odyssey in performance. The two are largely similar, with one topping the other in particular areas. It's up to the gamer to judge which aspect's lower or higher performance impacts them the most.
When focusing on the main objectives, Assassin's Creed Valhalla is about 60 Hours in length. If you're a gamer that strives to see all aspects of the game, you are likely to spend around 139 Hours to obtain 100% completion.
Ubisoft CEO Yves Guillemot recently reported Valhalla reached over $1 billion in revenue, becoming the most financially successful entry into the series in its nearly 15-year long run.
---
For more coverage on AC: Valhalla keep tuning into Games Atlas!
RELATED: