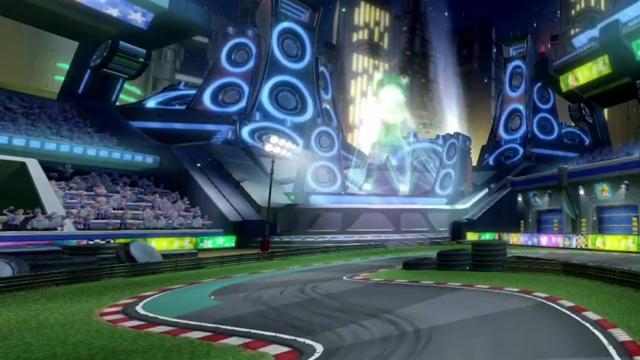 Slide Coliseum is a bonus track unlocked by earning ten relics of any color. It has only a relic race available in Adventure Mode. It is also the only race track in the game with no turbo pads at all.
Track Information
Hub World Area

Gem Stone Valley

Wumpa Coins Rewards

1st
2nd
3rd
4th - 8th
Standard Reward
43
39
37
32
Weekend Bonus

x2

86
78
74
64
*Online Wumpa Time

x5

215
195
185
160
*Online + Weekend

x10

430
390
370
320

*When playing Online, each day WC Rewards get a x5 Daily Bonus Multiplier (called "Wumpa Time") during the first 30 minutes of gameplay. On weekends, there is a further x2 Multiplier.

WC per minute

19.69

WC (average based on Oxide Ghost Time)

Time Trial Ghosts

N. Tropy Time: 2:08:49
Nitros Oxide Time: 2:00:88

Relic Race Times

Sapphire: 1:55:00
Gold: 1:45:00
Platinum: 1:40:00

Notes

Adventure Mode Requirements: 1x Key + 10x Relics
Screenshots
Coming soon.
Video