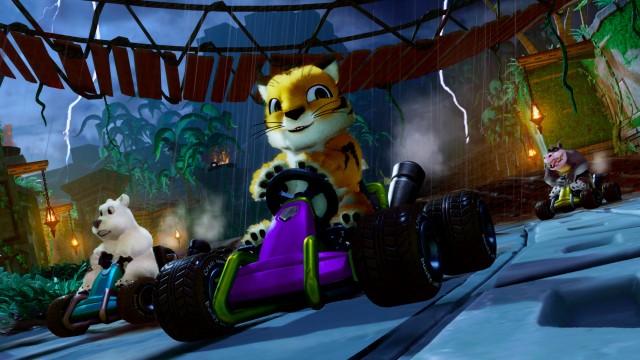 Pura is Coco Bandicoot's beloved pet tiger who's carried her on his back through many obstacles.
He is one of the eight starter characters in Crash Team Racing. He is classified as a Beginner character, with Turn being his best stat, and his home track is Tiger Temple.
Adorable, fluffy and perfect for beginners, Pura is ideal for laying low and taking out your opponents from the back. What he lacks in speed, he makes up for in high turn stats making it much easier for you to take sharp corners that may fling speedier racers off the course.
Character Statistics
Speed

3 / 7

Acceleration

4 / 7

Turn

7 / 7
Kart Body

Classic - Purple

Skins Variations

White Tiger Pura
Cheetah Pura
Black Cat Pura
Musketeer Pura [L]

Home Track

Tiger Temple

Affiliation / Team

Team Trance

Notes

This character is playable immediately from the start of the game.
Screenshots
Videos