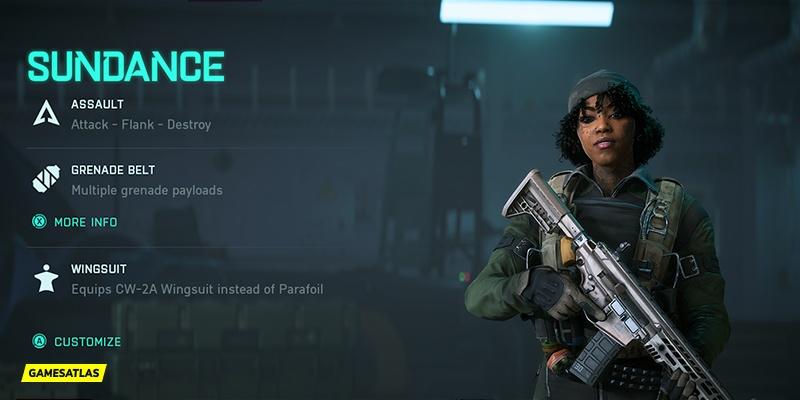 Sundance is a playable Specialist character available in the multiplayer modes of Battlefield 2042.
SPECIALTY
Sundance has the explosives and experience to make life very difficult for the enemy. From scatter grenades to micro-drones, if something needs to go "boom", they're the one to call.
TRAIT
When needed, Sundance will deploy a wingsuit instead of a chute.
Sundance Skins in Battlefield 2042:
Coming Soon.