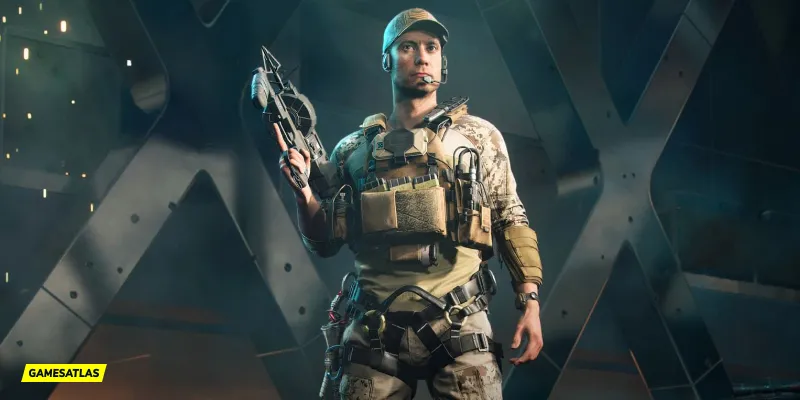 Webster Mackay is a playable Specialist character available in the multiplayer modes of Battlefield 2042.
An ex-military, lone-wolf survivalist, Mackay is an ass-kicker with a conscience. This Canadian-born Assault soldier fights for the Non-Patriated to make right a regret from his military days.
Webster Mackay is one of the several specialists in the classical assault subclass. His main ability is Grappling Hook. The increased mobility might impact the gameplay in a meaningful way, and it is a very good ability for a typical soldier from the near future. Webster's classical skin we saw in the screenshots of the game is looking awesome, with a serious face, short hair, and a lot of visual military traits. In some games the hitbox of male characters might be a bit different from the female characters, so we will have to see how it impacts the gameplay, and what is it like in Battlefield 2042. We can assume that various skins for every specialist are for the work, so for those who want to stand out in the field of battle in the new Battlefield 2042, we might see a lot of customization options in regards to the visual aspects of our specialists. Most probably in the upcoming Battle Pass for the game. Webster Mackay is shaping up to be one of the best and most universal specialists in the entire game.
SPECIALTY
Fires a rope that attaches to surfaces. When attached, the rope is retracted and the player gets pulled towards the attach point.
TRAIT
Allows the player to move more quickly while aiming down sights, further enhancing their speed-related advantages.
Webster Mackay Skins in Battlefield 2042:
Coming Soon.