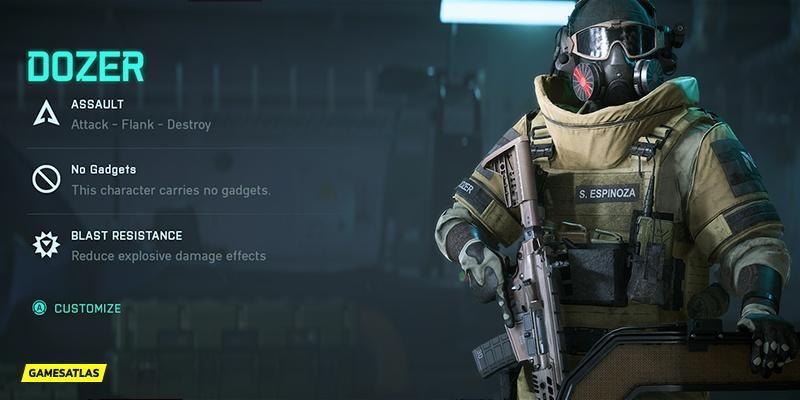 Dozer is a playable Specialist character available in the multiplayer modes of Battlefield 2042.
SPECIALTY
Use this shield as a battering ram, protection from incoming fire, and for closing the gap on enemies.
TRAIT
Makes this Assault Specialist extra resilient to explosive damage.
Dozer Skins in Battlefield 2042:
Coming Soon.