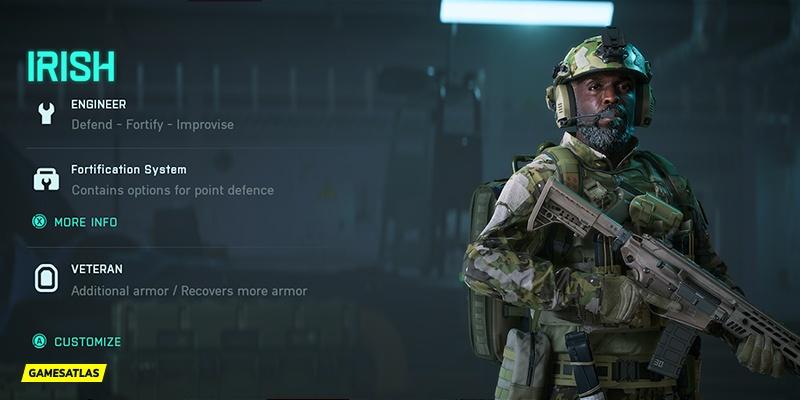 Irish is a playable Specialist character available in the multiplayer modes of Battlefield 2042.
SPECIALTY
Includes the DCS Deployable Cover to protect from bullets and explosives, and the APS-36 Shootdown Sentinel to take down explosive projectiles.
TRAIT
Provides armor, with additional bonuses from downed enemies.
Irish Skins in Battlefield 2042:
Coming Soon.