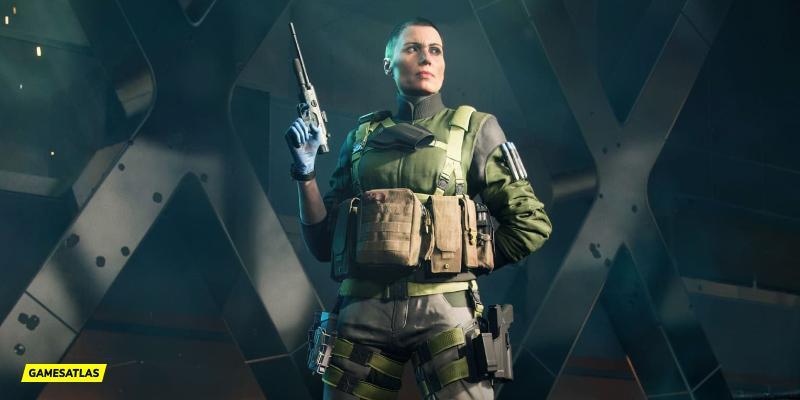 Maria Falck is a playable Specialist character available in the multiplayer modes of Battlefield 2042.
A veteran Support, Maria Falck has a strong will that cannot be shaken by danger, fear, or rank. This skilled Medic's primary motivation is to find her son David among the non-patriated groups spread across the world.
Maria Falck is one of the several specialists in the support subclass. Her main ability is a Syrette Pistol as well as the standard defibrillator that any support specialist will have at its disposal. Maria's classical skin we saw in the screenshots of the game is looking pretty awesome, with a serious face, short hair, and a lot of visual military traits. In some games the hitbox of female characters might be a bit different from the male characters, so we will have to see how it impacts the gameplay, and what is it like in Battlefield 2042. We can assume that various skins for every specialist are for the work, so for those who want to stand out in the field of battle in the new Battlefield 2042, we might see a lot of customization options in regards to the visual aspects of our specialists.
SPECIALTY
Fires a syringe at friendlies to provide healing. If fired at an enemy, the syringe will do damage.
TRAIT
Allows the player to return downed allies to combat with full health when reviving.
Maria Falck Skins in Battlefield 2042:
Coming Soon.