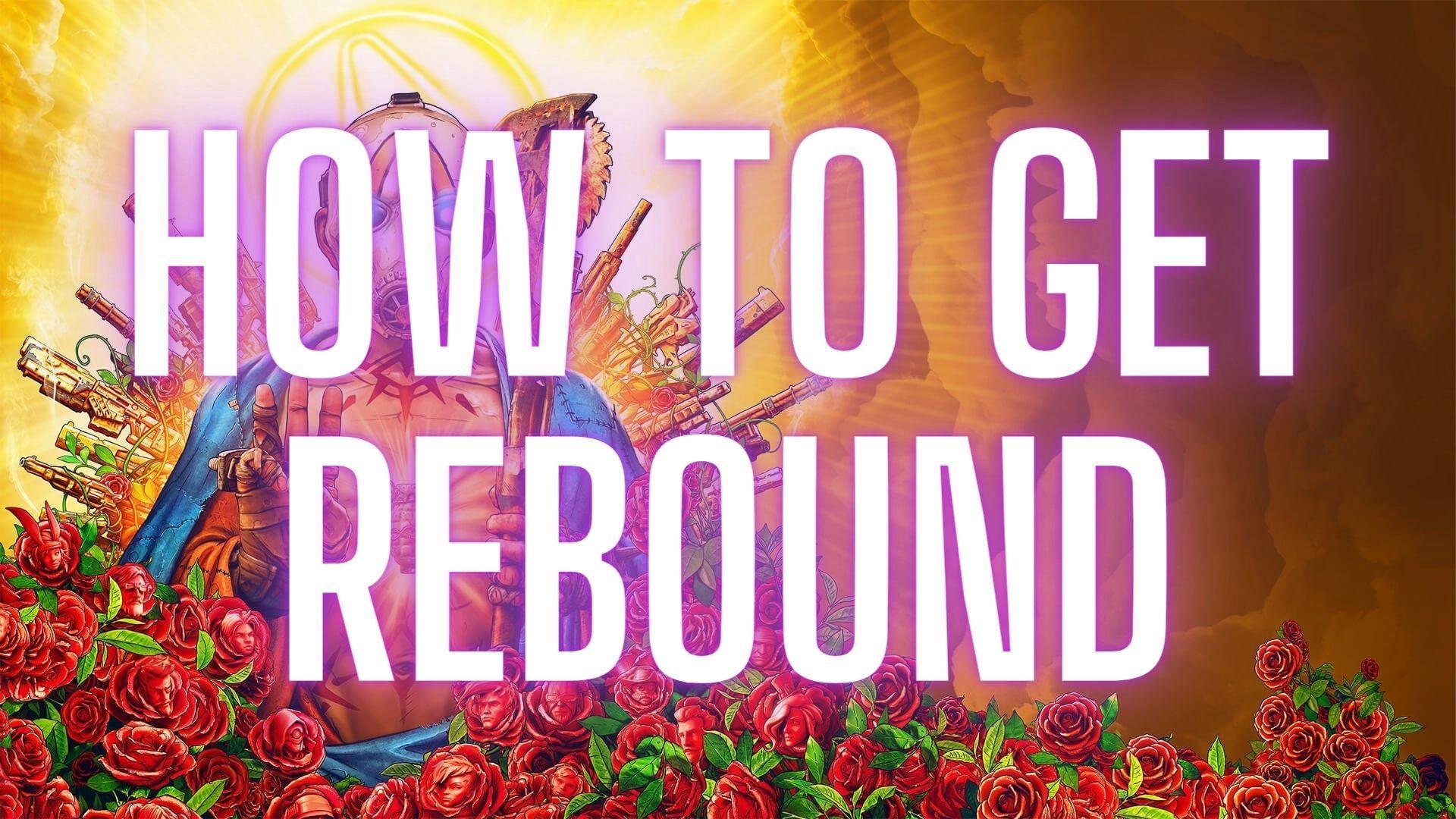 In this article, you will learn all you need to know about this brand's greatly underrated Children of the Vault Assault Rifle. The weapon was added to Borderlands 3 as a part of DLC 4: The Fantastic Flustercluck. You will know how to get Rebound in Borderlands 3.
Important! This weapon can drop on any Mayhem Level. You will not need to finish the story to get your hands on the Rebound Assault Rifle.
How Rebound Works in Borderlands 3
The Rebound is an awesome assault rifle that often flies under the radar of most players. It shoots out saw blades that ricochet off the enemy twice and then deal a lot of splash damage. The weapon can come in all the elements, and also in x1, x2, or x3 variants. Now let's see the specifications of the weapon, and then I will tell you how to get the Rebound in Borderlands 3.
Rebound Specifications
Manufacturer: Children of the Vault
Weapon Type: Assault Rifle
Rarity: Legendary
Base Ammo Consumption: 1-3 ammo pre-shot depending on the variant
Elements:
Fire
Shock
Corrosive
Radiation
Cryo
Non-elemental
Damage Type Increases
Weapon Damage
Gun Damage
Assault Rifle Damage
Children of the Vault Weapon Damage
Splash Damage
Area of Effect Damage
Drop Location: Psychoreaver in Vaulthalla on the map Krieg's Mind
Drop Chance: 15%
Red Text: "Measure twice, cut twice!"
Weapon Card: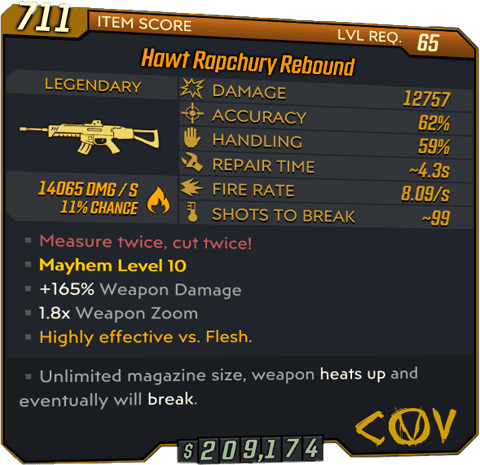 Credit: Gearbox Software
How to Get Rebound in Borderlands 3
In order to get the weapon, you can play on Mayhem Level or without it at all. You want to finish the main mission from Fantastic Flustercluck DLC called "Locus of Rage".
After you beat this mission, you will be able to come back to this map and farm Psychoreaver for this COV Assault Rifle. His bar is health only, so any fire weapon should help you beat the boss. Be aware, that he is a very tanky enemy, and comes in two phases. The first one takes place on the arena with pillars around, and in the second one, he becomes bigger and backs away a little. Avoid his huge mace attacks and aim for the head for those juicy critical hits. After that, there is a 15% chance that he will drop the Rebound Assault Rifle.
It has a low drop chance, especially if you are looking for a specific anointment. However, on April 8th, we got a new patch to Borderlands 3 and you are able to reroll anointments on weapons for the right price [250 eridium]. It might make farming for the perfect Rebound a lot easier, but you definitely know everything you need on now how to get Rebound in Borderlands 3.
Is Rebound Worth the Effort?
Definitely yes.
The weapon has been underrated for some time now, and after playing around with different Moze builds, I found out how strong the Rebound really is. I would heavily recommend this weapon for any splash or assault rifle build because it has everything anyone would want in this type of weapon.
Hopefully, after this article, you know exactly how to get the Rebound in Borderlands 3.
---
Borderlands 3 is out now on PC, PS4, PS5, Xbox One X/S, and Xbox Series X/S.
For more Borderlands 3 content, check out this Amara build.