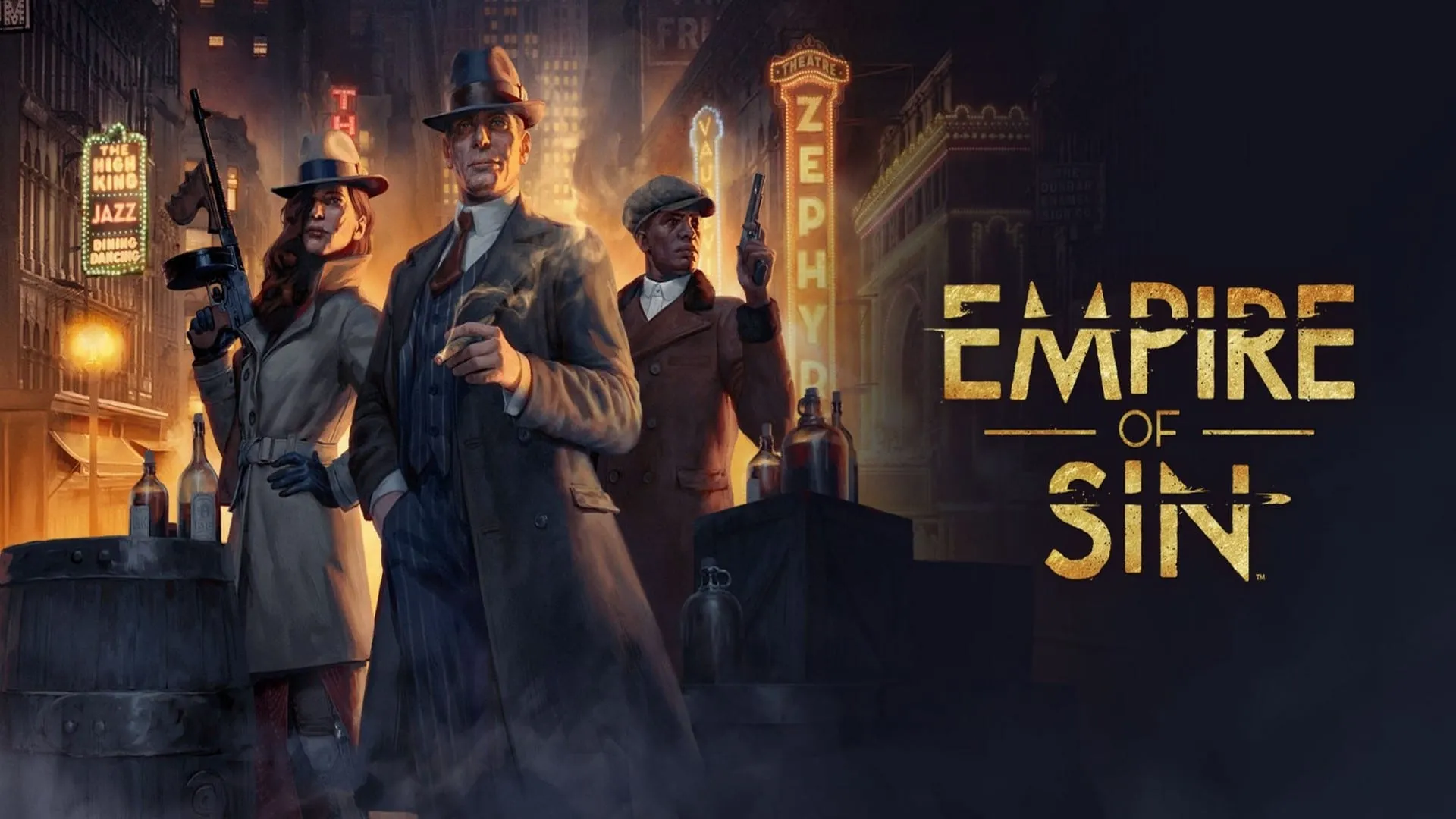 Empire of Sin is a game about managing your mafia empire. If you are a big fan like me of the entire mafia genre, then definitely check out this game. It is in my opinion the best mafia game of 2020.
What Exactly Is Empire of Sin?
I will give you my brief opinion and thoughts, but you can also check out the official description down below.
Empire of Sin is a strategy game, with turn-based combat. I am a sucker for those games ever since I have spent a lot of time with the Divinity series. This game, however, is more like the XCOM series. It does not have a lot of RPG inside, but you get huge amounts of management over your mafia empire.
The combat uses a cover system, you also got access to a variety of weapons, that fit perfectly with the reality presented in the game.
We start out as a small gang, that specializes in gambling or alcohol trafficking for example. Then we build and strengthen our empire to take over. The game takes place in the 1920s in Chicago.
Boss Mechanic
When we start our adventure in the Empire of Sin we get to choose one of many bosses. We can choose between 14 different characters that are all based on real-life criminals:
Sai Wing Mock
Angelo Genna
Maggie Dyer
Stephanie St. Clair
Alphonse Capone
Elvira Duarte
Dean O'Banion
Daniel McKee Jackson
Mabel Ryley
Joseph Saltis
Frankie Donovan
Salazar Reyna
Goldie Garneau
Frank Ragen
The game is also included in Xbox Game Pass for those interested.
Empire of Sin Launch Trailer
Official Description
This character-driven, noir-inspired game puts players smack dab in the glitz and glamour of the roaring 20s, all while working behind the scenes in the gritty underbelly of organized crime. It's up to you to hustle, charm, and intimidate your way to the top of the pile and do whatever it takes to stay there.

Empire of Sin's gameplay is structured around three pillars: Roleplay: Choose one of fourteen unique bosses based on fictional and real-world gangsters, then set out to build and manage your criminal empire in Chicago's infamous Prohibition era. Go to the mattresses as Al Capone or Goldie Garneau and send the rest of Chicago's underworld to sleep with the fishes!

Empire Management: Build your Empire of Sin and run Chicago's underworld economy with business savvy, brutality, or city-wide notoriety. Strategically manage your establishments such as speakeasies, supply chains, casinos, and more. Turn-Based Combat: Assemble a killer gang from Empire of Sin's more than fifty recruitable gangsters and slug it out in turn-based combat to defend and expand your territory – or send a message to opposing gangs.
Is Empire of Sin the Best Mafia Game of 2020?
Yes, if you are a fan of the mafia genre in general.
It is the purest representation of that, makes it an excellent game with an amazing atmosphere. Like I said before, it is my best mafia game of 2020. I never have enough of these games, and Empire of Sin proves that once again. My opinion is subjective and filled with a bias to everything related to mafia and prohibition, so there is that.
---
Empire of Sin is out now on PC, Xbox One X, PS4, and Nintendo Switch.
If you are looking for another atmospheric game check out this Darkside Detective article.