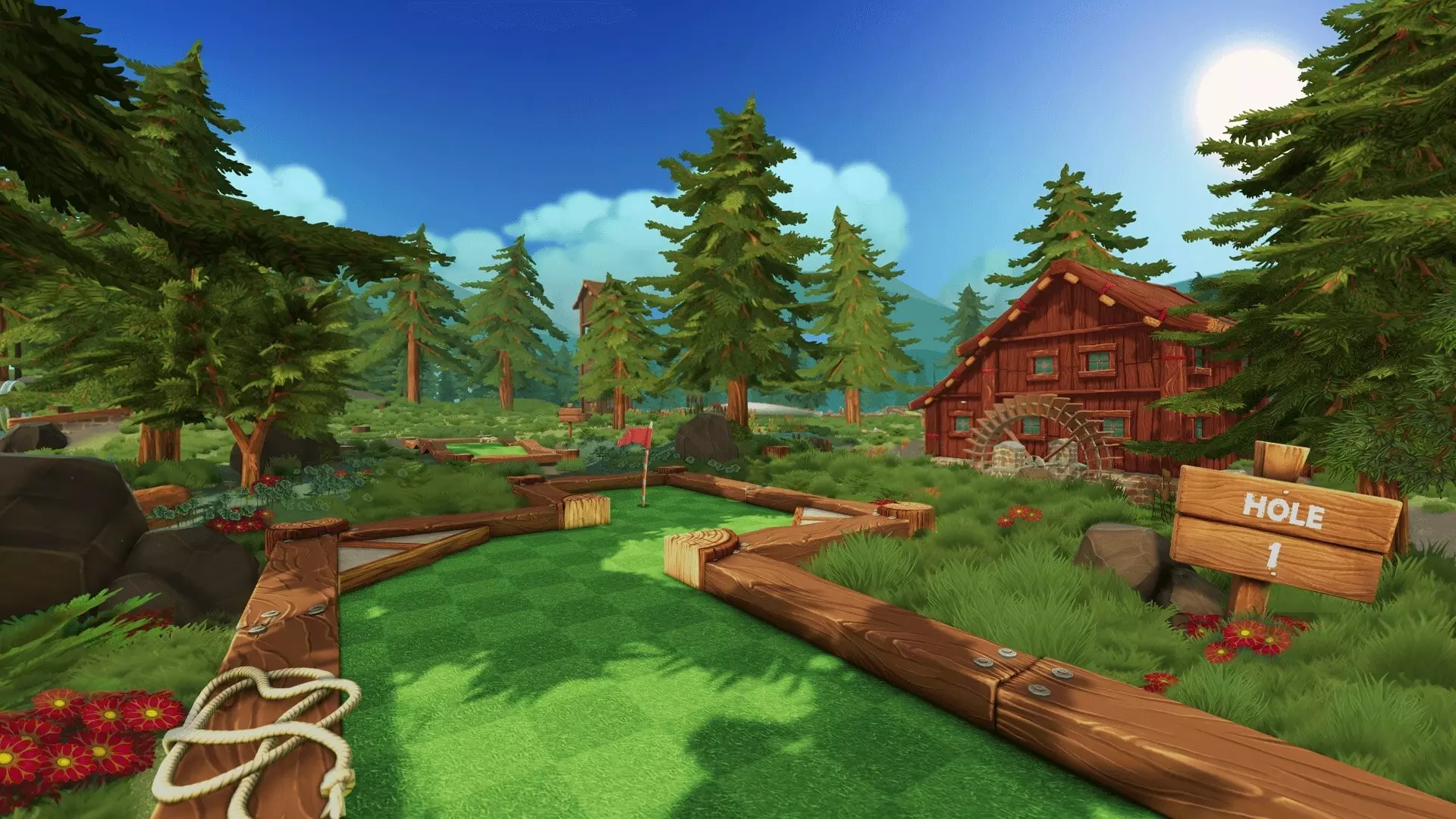 Golf With Your Friends is a very simple and casual game about putting the ball into a hole. Well, basically it is just a golfing game that you play with only your mouse. However, the secret lays in who you play the game with. Learn more about the brilliance of the simplicity of the game in my Golf With Your Friends Review. The game is a part of Xbox Game Pass so if you already have the Game Pass you should definitely check this game out. Enjoy the read!
Golf With Your Friends Review
It will not be my typical segmented review because it is a game without any story or advanced graphics. However, the magic lays in the gameplay of the game and the fun around it so my score from the gameplay alone will be the score for the entire Golf With Your Friends Review.
The game looks decent how it is and the audio and the soundtrack fit well with the theme, some funky and chilly music always fits the gameplay of any golfing game. The game is awesome at what it aims to do and it is giving the space for people to talk and laugh together. The best experience in my opinion is to play the game with 2 or 3 players, but you can also play alone and train on many various and creative courses. The game's range of players is very wide from playing solo to playing with 11 friends with the multiplayer being able to be played for up to 12 players.
Not every game has to be all about guns blazing and amazing views or captivating characters. Sometimes the game delivers some fun gameplay without any emotional attachment apart from laughing when some weird stuff happens when you hit the golf ball too hard.
The game also offers a lot of customization varying from golf ball color, beams that shoot when you fly in the air, or funny "hats". You can create a musician ball, a unicorn, or any other creative variations you can think of by unlocking more and more customizable parts.
There are a lot of courses to play around with. It has several holes to score on the way. Every map has its own, original theme or is a reference to some other game. For example, there is a course dedicated to Worms Franchise with a lot of exploding grenades, weird exploding sheep, cannons, and more. Another example would be a map with some cardboard cutouts from The Escapists game.
You can just choose a course you played a lot on, or try a new experience with some creative map-related mechanics like water jumping, jet packs, and more. Talk with your friends and just chill out after a hard day's work. Golf With Your Friends is a brilliant game and achieves everything it aims for. I would strongly recommend it. It is not an expensive game and you might also own it without knowing it, due to the game being in the Xbox Game Pass offer.
Score: 85/100
---
Golf With Your Friends is out now on PC, PS4, Xbox One X/S, Nintendo Switch, and Xbox Series X/S, PS5 via backward compatibility with no dedicated versions on new consoles yet. The game is also a part of the Xbox Game Pass subscription.
For some of my lists check out this article about the 5 Best DLCs of the Last 10 Years.