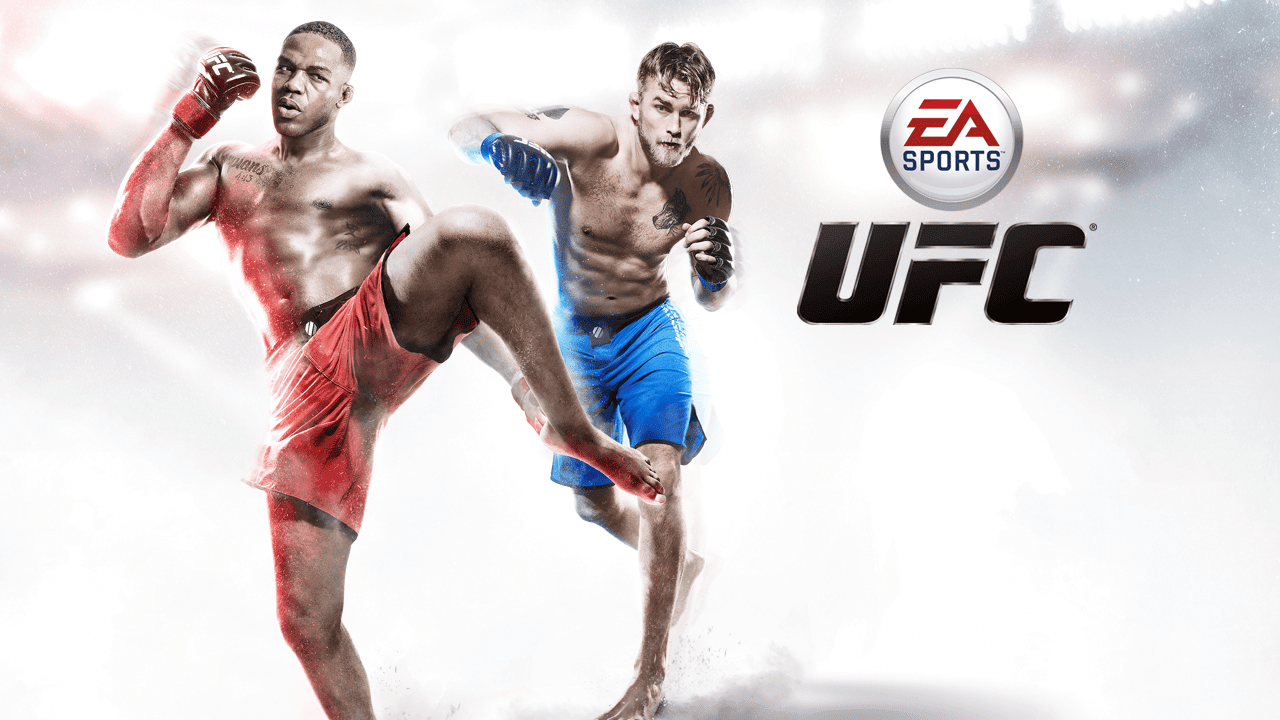 EA Sports UFC was released back on June 17th, 2014 for PlayStation 4 & Xbox One and is the first UFC game since THQ lost the rights to Electronic Arts. A Mobile version of the game was released for the iOS and Android on April 21st, 2015.
As of now, the game features 148 fighters (counting alternate versions) and 10 arenas to choose from. The arenas are as follows:
Air Canada Centre; Bell Centre; Chicago Arena; Honda Center; Madison Square Garden; MGM Grand; Prudential Center; Rio Arena; Staples Center; Toyota Center.
Calling the action are Mike Goldberg & Joe Rogan, with Bruce Buffer doing the announcing, and Mario Yamasaki & Yves Lavinge doing the officiating.
As for the roster, there were 97 on launch day, but thanks to patches and fighter updates, the roster has increased to 121 unique fighters with 27 alternate versions of existing ones. 10 additional male fighters can also be created to expand the overall roster to 158 if you so choose. It's possible to unlock additional fighters by completing certain tasks as well. To unlock the late martial artist Bruce Lee, you must complete the Career Mode on Hard difficulty. You can also unlock the legendary Royce Gracie by completing the mode on Pro difficulty. Or you can purchase the DLC bundles for Lee & Gracie. (Both bundles are no longer available for purchase.) Here's the roster for the game:
Women's Bantamweight:
Alexis "Ally-Gator" Davis
"Alpha" Cat Zingano
Holly "The Preacher's Daughter" Holm [7th Update]
Liz "Girlrilla" Carmouche
Miesha "Cupcake" Tate
"Rowdy" Ronda Rousey (Champion)
Sarah Kaufman
Sara McMann
Flyweight:
Darren "BC" Uyenoyama
Demetrious "Mighty Mouse" Johnson (Champion)
Ian "Uncle Creepy" McCall
John "The Magician" Dodson
Joseph Benavidez
Louis "Goodnight" Gaudinot
Scott "Young Guns" Jorgenson
Timothy Elliott
Bantamweight:
Brad "One Punch" Pickett
Brian Bowles
Bruce "The Dragon" Lee '73 [DLC\Unlockable]
Demetrious "Mighty Mouse" Johnson (BW)
Dominick "The Dominator" Cruz
Eddie Wineland
Erik "Goyito" Perez
Michael "Mayday" McDonald
Mike "The Hulk" Easton
Renan "The Baron" Barão (Champion upon release of the game until Dillashaw was added.)
Takeya Mizugaki [1st Update]
T.J. Dillashaw [1st Update] (Champion)
Urijah "The California Kid" Faber
Featherweight:
"The Prodigy" BJ Penn
Bruce "The Dragon" Lee '73 (FeW) [DLC\Unlockable]
Chad "Money" Mendes
"The Korean Zombie" Chan Sung Jung
Clay "The Carpenter" Guida
Conor "The Notorious" McGregor
Cub Swanson
Dennis Siver
Dominick "The Dominator" Cruz (FeW)
Dustin "The Diamond" Poirier
Frankie "The Answer" Edgar
Jose Aldo "Junior" (Champion)
Ricardo "The Bully" Lamas
Urijah "The California Kid" Faber (FeW)
Lightweight:
Anthony "Showtime" Pettis (Champion)
"Smooth" Benson Henderson
"The Prodigy" BJ Penn (LW)
Bruce "The Dragon" Lee '73 (LW) [DLC\Unlockable]
"The Korean Zombie" Chan Sung Jung (LW)
Clay "The Carpenter" Guida (LW)
Conor "The Notorious" McGregor (LW)
Diego "The Dream and The Nightmare" Sanchez [4th Update]
Donald "Cowboy" Cerrone
Eddie Alvarez [7th Update]
Frankie "The Answer" Edgar (LW)
Gilbert "El Nino" Melendez
Gray "The Bully" Maynard
Jim Miller
Joe "J-Lau" Lauzon
Jose Aldo "Junior" (LW)
Josh "The Punk" Thomson
Khabib "The Eagle" Nurmagomedov
Michael "Maverick" Chiesa [4th Update]
Myles "Fury" Jury [5th Update]
Nate Diaz
Rafael dos Anjos [7th Update]
Ross "The Real Deal" Pearson
TJ Grant
Welterweight:
"The Prodigy" BJ Penn (WW)
Bruce "The Dragon" Lee '73 (WW) [DLC\Unlockable]
Carlos "The Natural Born Killer" Condit
Demian Maia
Georges "Rush" St-Pierre
Gunnar "Gunni" Nelson [3rd Update]
Hector "Showeather Lightning" Lombard [4th Update]
Jake "The Juggernaut" Ellenberger
Johny "Bigg Rigg" Hendricks (Champion)
Josh "Kos" Koscheck
Martin "The Hitman" Kampmann
"The Immortal" Matt Brown [2nd Update]
Matt Hughes '06 [6th Update]
Mike "Quicksand" Pyle [2nd Update]
Nate Diaz (WW)
Nick Diaz
Pascal "Panzer" Krauss
"Ruthless" Robbie Lawler
Rory "Ares" MacDonald
Tarec "Sponge" Saffiedine
Tyron "The Chosen One" Woodley [1st Update]
Middleweight:
Anderson "The Spider" Silva

Chael "The American Gangster" Sonnen '12

Chris "The All American" Weidman (Champion)

Constantinos "Costas" Philippou

Cung Le

Dan "Hendo" Henderson

Demian Maia (MW)

Francis "Limitless" Carmont

Gegard Mousasi [4th Update]

Luke Rockhold

Lyoto "The Dragon" Machida

Mark "The Filipino Wrecking Machine" Muñoz

Michael "The Count" Bisping

Nick Diaz (MW) [3rd Update]

Rich "Ace" Franklin

"Ruthless" Robbie Lawler (MW)

Ronaldo "Jacaré" Souza

Royce Gracie '06 [DLC/Unlockable]

Tim Kennedy [3rd Update]

Vitor "The Phenom" Belfort

Wanderlei "The Axe Murderer" Silva '10

Yoel "Soldier of God" Romero [5th Update]
Light Heavyweight:
Alexander "The Mauler" Gustafsson

Anderson "The Spider" Silva (LHW)

Anthony "Rumble" Johnson [7th Update]

"Little Nog" Antônio Rogério "Minotouro" Nogueira

Chael "The American Gangster" Sonnen '12 (LHW)

Chuck "The Iceman" Liddell '06

Dan "Hendo" Henderson (LHW)

Daniel "DC" Cormier

Forrest Griffin '08

Gegard Mousasi (LHW)

Glover Teixeira

Jon "Bones" Jones (Champion)

Lyoto "The Dragon" Machida (LHW)

Mauricio "Shogun" Rua

Michael "The Count" Bisping (LHW)

Phil "Mr. Wonderful" Davis

Quinton "Rampage" Jackson '08 [6th Update]

"Suga" Rashad Evans

Rich "Ace" Franklin (LHW)

Ryan "Darth" Bader

Vitor "The Phenom" Belfort (LHW)

Wanderlei "The Axe Murderer" Silva '10 (LHW)
Heavyweight:
Alistair "The Reem" Overeem

Andrei "The Pit Bull" Arlovski [5th Update]

Antônio Rodrigo "Minotauro" Nogueira

Antônio "Bigfoot" Silva

Brock Lesnar '09 [6th Update]

Cain Velasquez (Champion)

Daniel "DC" Cormier (HW)

Fabrício "Vai Cavalo" Werdum

Frank Mir

Junior "Cigano" dos Santos

Mark "The Hammer" Coleman '09 [6th Update]

Mark "Super Samoan" Hunt

Pat "HD" Barry

Roy "Big Country" Nelson

Stipe Miocic [2nd Update]

Travis "Hapa" Browne