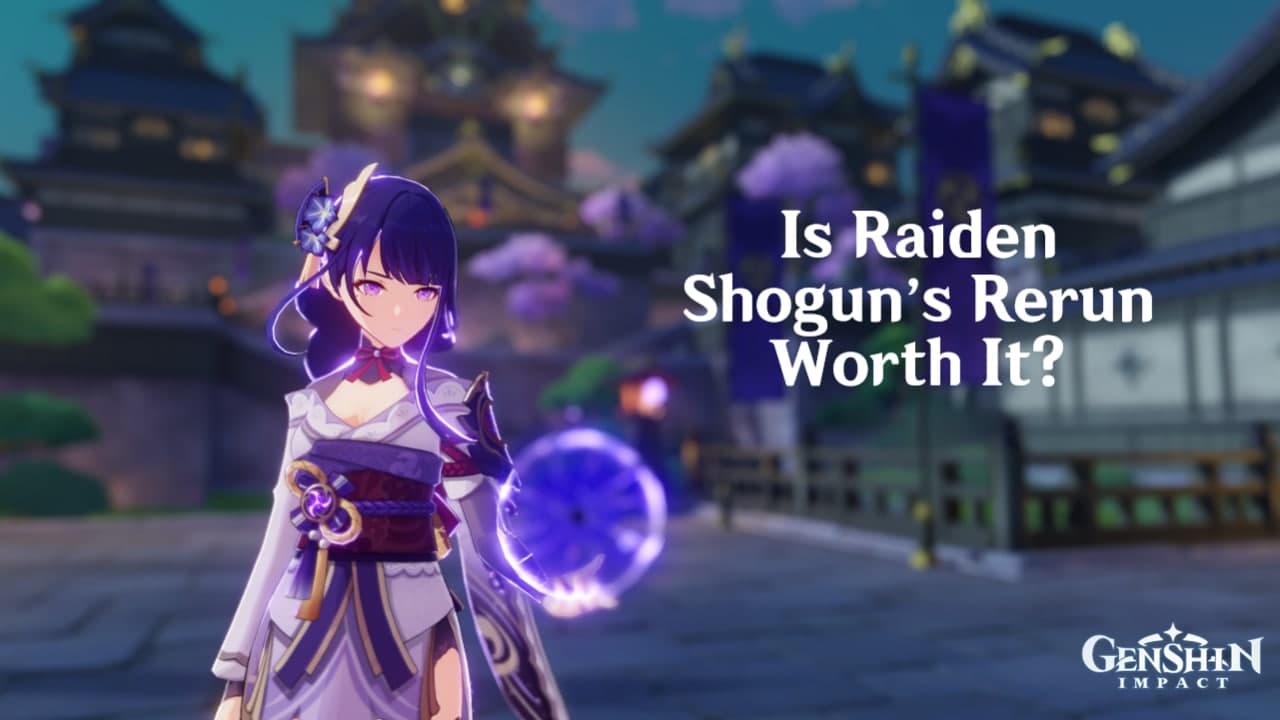 With the upcoming Raiden Shogun rerun, this article will give an honest review of her kit and whether she is a worthy character to join your team. I will discuss team compositions, her element and whether her Engulfing Lightning weapon is needed for optimal performance. For my previous guide on how to build Raiden, you can click here. For more information on her constellations and a comparison with Kokomi, do look out for my future guide!
Raiden Playstyle and Kit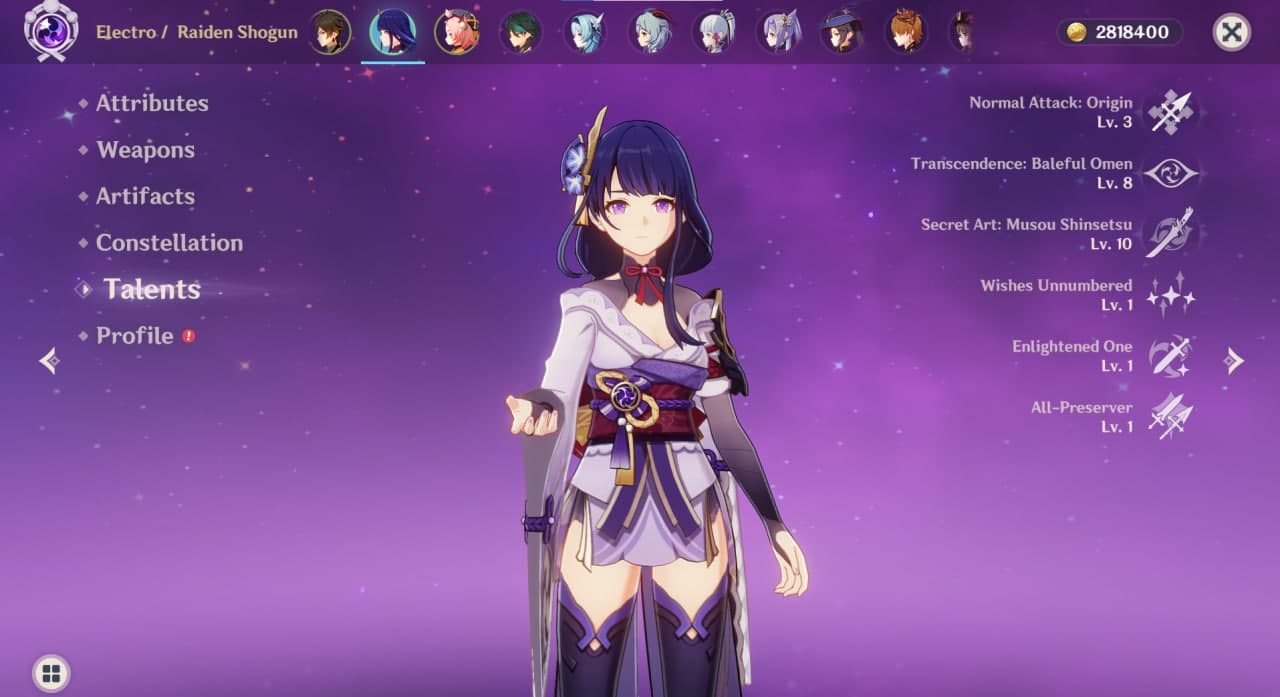 As of now, Raiden Shogun seems to be one of the strongest characters with the most utility in the game. She has incredible flexibility in team compositions, does not require high effort and is viable for F2P players and low spenders. You can take a look at my build for Raiden on my Instagram, or refer to this article for a full guide.
Her kit makes her great as a Utility or as a Main DPS since she can continuously trigger Electro reactions with other characters when she is off-field and her Ultimate can deal a decent chunk of damage, especially with her sword-type slashes afterwards.
A few things to note would be:
Raiden's ultimate does more damage after other characters on your team have done their ultimate, so try to spam everyone's ultimate before using hers!
Try to get an Energy Recharge% of about 200%, either using artifacts or weapons, typically your Ultimate should be up before the cooldown is up.
She is top tier for particle regeneration, which we will explore in the Team Compositions section below.
When in her Ultimate, she is vulnerable to taking damage but her slashes are uninterrupted, allowing you to deal maximum damage regardless of having a shield character in your team. (But of course, she will die if you don't have a healer).
She has received some backlash for her inability to trigger reactions with Beidou, so do try to use her in other team compositions.
The Electro element has received loads of critique, especially before the buff given to Electro reactions, but Raiden proves that Electro reactions can be powerful.
Team Compositions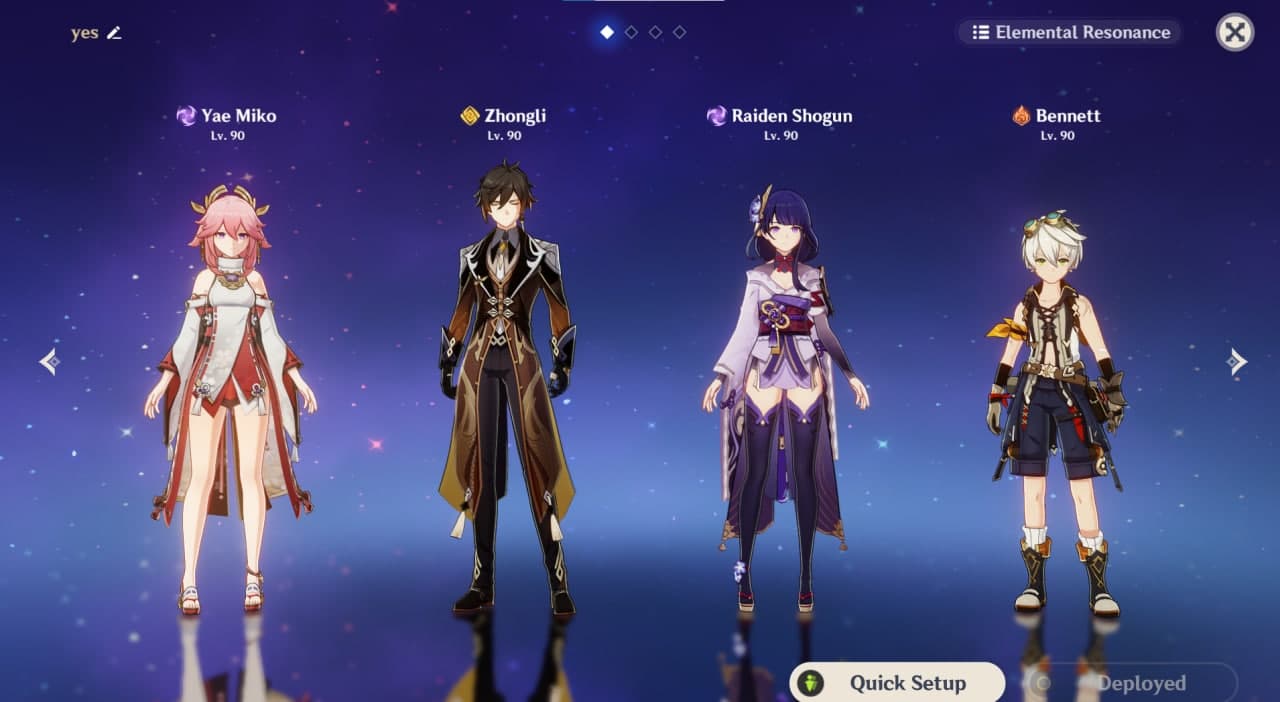 One of the best team compositions in Genshin Impact in the 2.5 version would be the Raiden national team, consisting of Raiden herself, Bennett, Xiangling and Xingqiu. I use this team and it works delightfully especially in tough domains like the Spiral Abyss Floor 12.
Some feel that you have to use Raiden with a C6 Kujou Sara since Genshin has had a trend recently of releasing 5-star characters with their best 4-star support counterparts. This isn't true for Raiden due to her flexibility in team compositions and it's rather difficult to obtain C6 of a 4-star character in the first place. If you would like to use Raiden with other Electro characters, I would recommend using Raiden as a battery for Yae Miko, since Yae requires high Energy for her ultimate and has poor particle generation. Raiden helps to solve this problem and this double Electro team generates more particles for them when Electro reactions are triggered. For more information on Yae Miko and Raiden in a team, you can refer to my article about Yae's kit here.
Raiden also works well with Cryo characters for Superconduct reactions, I would also recommend: Rosaria, Raiden, Eula and Zhongli as a team comp.
Engulfing Lightning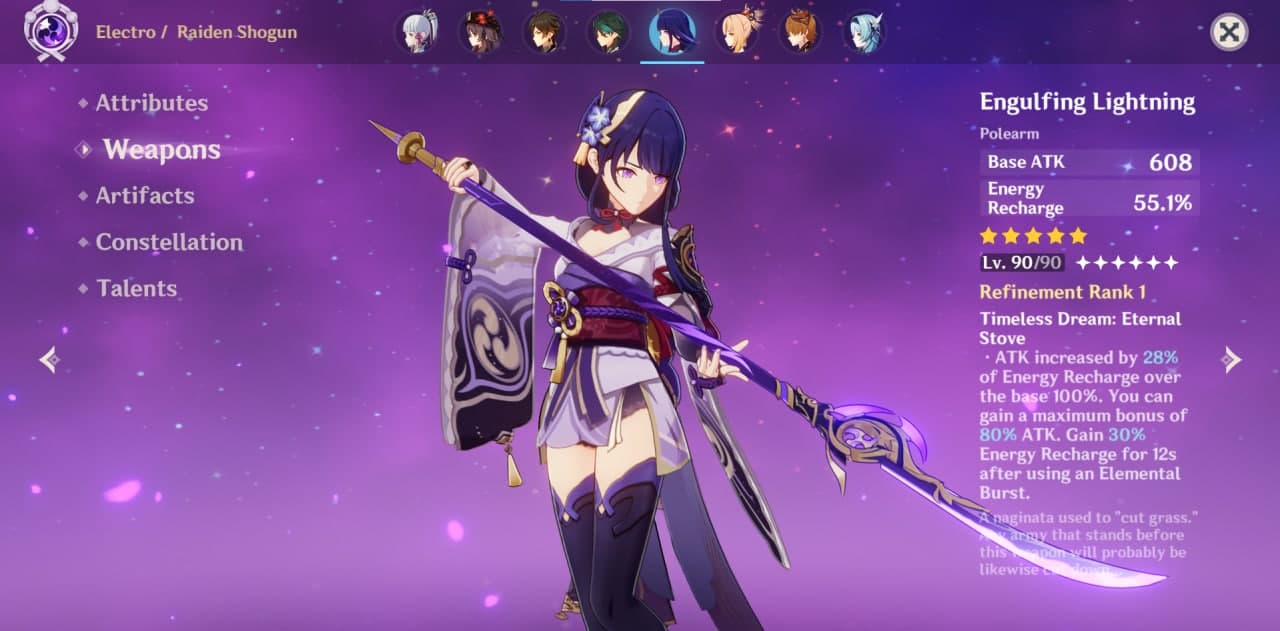 Her rerun comes with her best in slot weapon, but even so, the Engulfing Lightning can be used on other characters as well. Xiangling, Yunjin, Shenhe work well with the weapon as they are support characters that rely on Energy Recharge to cast their Ultimates, and can benefit greatly from the weapon's high ATK and passive.
Some felt that the Engulfing Lightning is necessary for Raiden to deal damage, but this could not be further from the truth. Raiden has an incredible F2P weapon - The Catch, which can be obtained simply by fishing. An R5 The Catch can do damage comparable to the Engulfing Lightning at R1. The main issue is the 270 pulls required for a confirmed specific weapon on the weapon banner, along with the other weapon in the rerun being rather useless for any character apart from Kokomi. I would recommend using the Catch instead, and perhaps investing your pulls in upcoming Character banners/reruns or even Raiden constellations.
Conclusion
Overall, Raiden trivialises boss fights and the Abyss with the Raiden National team composition and her flexibility as a Utility/Main DPS adds great value to your account. I would recommend obtaining Raiden if you do not already have her, but it is ultimately your choice to decide if you enjoy her kit and playstyle. We hope that you have found this article helpful and that you will enjoy the new updates in the 2.5 version of Genshin Impact (more information here)! For more information on Yae, you can check out my Yae build article here, or my Yae constellations, weapon and kit review here. You can read a guide on how to defeat Raiden Shogun Weekly boss here. Do lookout for more Genshin guides from me and let us know if there are other articles you would like to read!