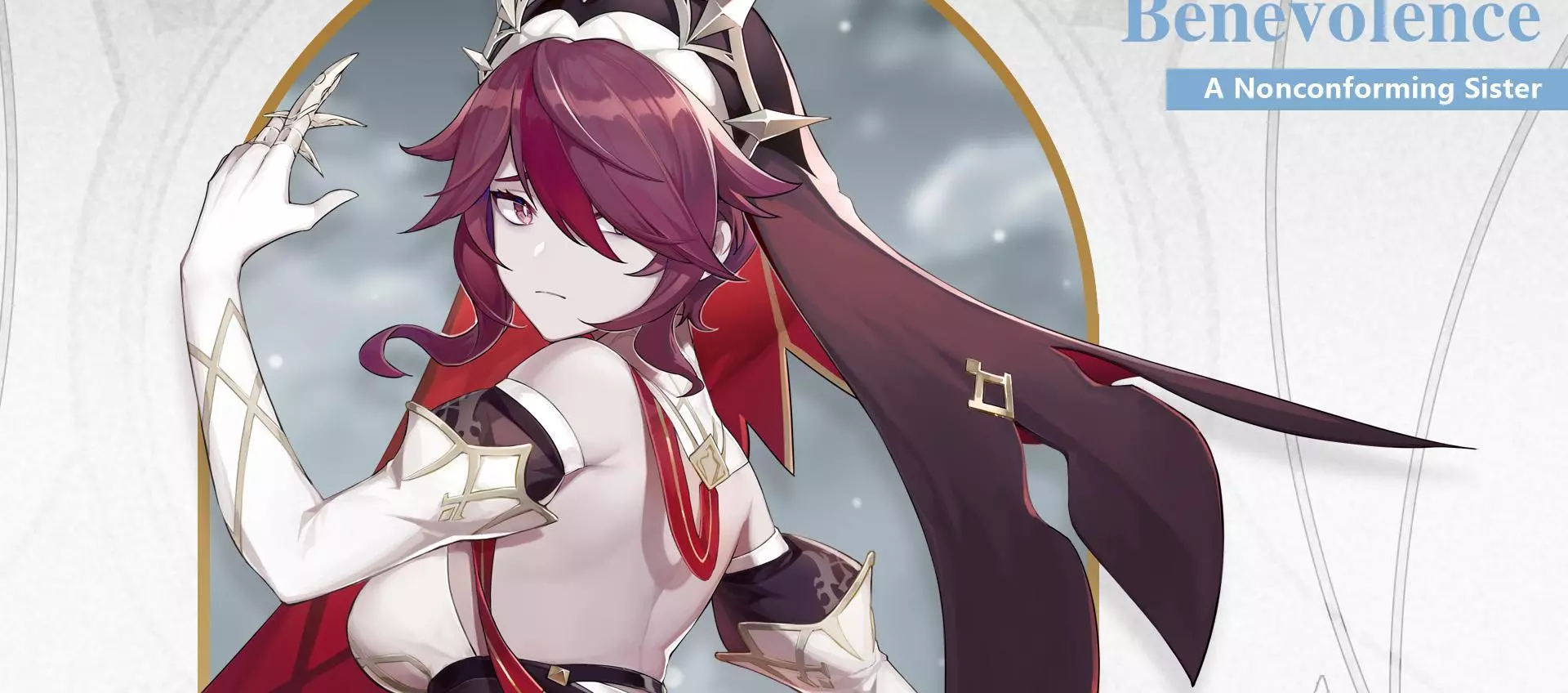 Genshin Impact is full of charismatic, and amazing characters, getting new additions to its already big roster of playable characters often. One of the latest additions to the game is ''Thorny Benevolence'' Rosaria, a mysterious sister of the Church of Favonius, and one of Mondstadt's biggest protectors.
Rosaria is a Cryo Polearm user with a lot of potential both as a DPS and as a Burst Support.
With that in mind, we will now show you a Rosaria main DPS build guaranteed to be the last thing your enemies will ever see.
Rosaria Build: Sharp Words and an Even Sharper Weapon
Rosaria is really, and I mean, really similar to Kaeya. From her kit to her use in a composition, she shares a fair amount of similarity with the Cavalary Captain. No wonder they get on so well, as they can be seen often on Angel's Share.
With that in mind, and taking into account her kit, this build will be focused on increasing her physical damage output, as well as making use of the Cryo resonance and her innate ability to increase her Crit Rate to build her as a Physical DPS.
Artifacts
In the artifacts department, we will give you 3 variants, two if you plan of focusing your build fully on Physical, and one for those willing to go for a more all-rounder approach of strengthening her overall ATK as a Physical DPS.
With that said, for this build, the best possible artifact composition would be a 2-piece Gladiator's Finale, for its 18% ATK increase, and a 2-piece Pale Flame / Bloodstained Knight, for its 25% Physical Damage increase.
Using a Gladiator's Finale set will increase her overall ATK, and normal attack damage, you can use this if you want a rounder approach to combat. The 2-piece/2-piece composition will give you more physical damage, but decrease the damage of your Elemental Skill, Burst.
If you are using a 5-star weapon, using a 2-piece Pale Flame, 2-piece Bloodstained Knight will spike your damage input, while haltering the lost damage of your elemental attacks.
It's good to point out that this is a build focused on dealing Physical damage, so keep that in mind.
Polearms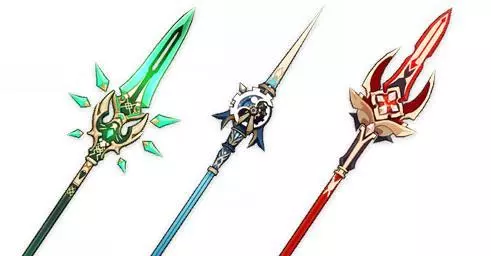 From right to left, Primordial Jade Winged-Spear, Crescent Pike, and Deathmatch.
On the weapons department, for this build, in particular, if you were lucky enough to get it, the 5-star Primordial Jade Winged-Spear would be the best fitting weapon, for its insane ATK increase, and the fact that, with the new artifacts, you can get more than enough Physical damage bonus.
Rosaria has a great ATK scaling and speed, so the 4-star Crescent Pike, for its ATK perk, and Physical damage substat would be our main choice if you don't have any 5-star weapons available.
The 4-star Deathmatch can also work great, for its CRIT Rate substat and overall ATK increase.
Even a Lone Wolf Needs its Pack Sometimes
As with all main DPS's, having a good support unit can take your damage to new heights, and beyond, as Hu Tao already proved.
With that in mind, as this build focuses on having Rosaria in the field at almost all times, Barbara can work well as a support, healing, and offering the ability to freeze opponents with reactions, but Xingqiu would be our main choice since he offers not only healing but can also be an amazing enabler.
Using Qiqi as a healer can also work since she will offer Cryo resonance, increasing the Crit rate against enemies affected by Cryo by 15%.
Bennett can also be a top pick, since he offers an ATK increase, healing, and enables vaporize, melt, especially a C6.
To maximize your damage on this build, Fischl is the best choice for Superconduct, which decreases the enemies Physical resistance by 50%.
Genshin impact is currently available for the PlayStation 4, PlayStation 5, mobile devices, and PC. You can check out more about the game here, featuring builds, guides, and more.