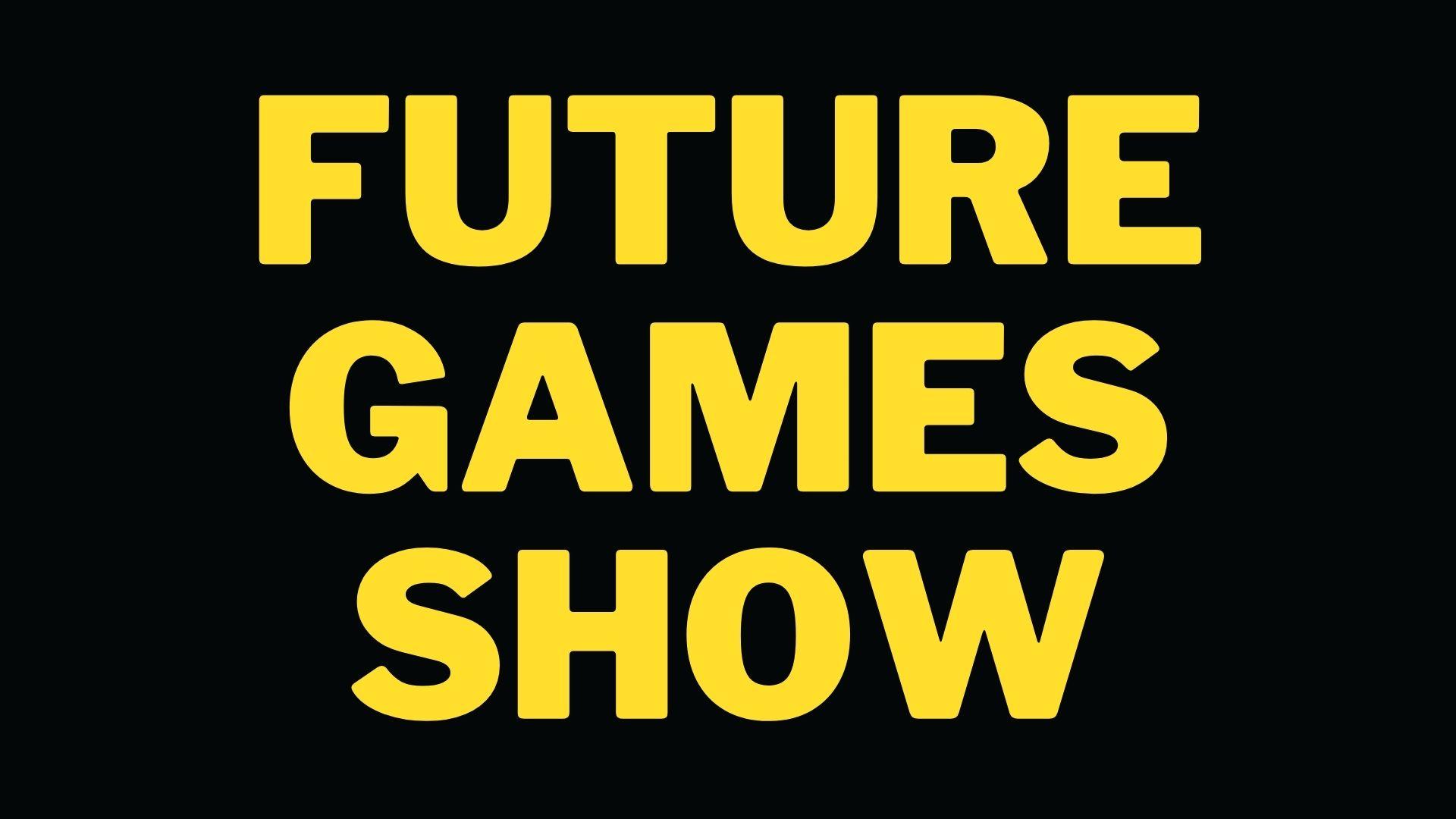 On March 25th, 2021 we got the first Future Games Show with Spring Showcase. We got to know a lot of trailers for new games or updates for titles that were announced a while back. All of the games showcased on the show with new game trailers you will be able to find down below if you want to check out brand new game trailers and announcements for yourself.
Future Games Show Overview
It is a new games showcase organized by GamesRadar+.
We got many new game trailers and brand new announcements with some updates on upcoming games. The show was lead by Nicole Tompkins and Jeff Schine. The people are famous voice actors, and you could hear them in Resident Evil 3 Remake, for example. And the host of the event was Stephanie Panisello, which played Claire Redfield in Resident Evil 2. A lot of evil in this one.
All New Game Trailers - Future Games Show Spring Showcase
Shadow Tactics: Blades of the Shogun Aiko's Choice
It will be a standalone expansion for Shadow Tactics: Blades of The Shogun game with similar gameplay focused on hardcore stealth and tactics. The setting is the Edo period in Japan.
Hidden Deep
In this atmospheric Sci-Fi action thriller, you will be taking control over members of your team. You will be able to climb, swim, scan, blast, explore or shoot. The game will be available in coop mode in early access from May 2021.
Glitchpunk
The game is inspired by the classic top-down action games. You will be able to explore a dystopian future as an android bounty hunter, similarly to the movie Blade Runner.
Life of Delta
It's a puzzle point-and-click adventure game set in a post-apocalyptic world, full of various colorful characters.
Fling To The Finish
It is a cooperative racing game with a twist that the players are connected with an elastic rope.
Inkulinati
Inkulinati is an ink-based strategy game. The game looks very original, but the name will be hard to remember.
The Lord of the Rings: Gollum
The long-awaited game from The Lord of the Rings universe finally got a new trailer with bits of gameplay in it. It looks very pretty and it reminded me of a game called Styx.
Arctic Awakening
We do not know much about the game, but it will be a narrative adventure available on PC and Consoles in 2022.
Returnal
One of the biggest titles on the list. It is an upcoming PS5 exclusive trailer. Sci-Fi shooter often described as Dark Souls with aliens and guns.
Cris Tales
From what it looks like, it will be a turn-based game with pretty characters that we got a trailer for on Future Games Show. It will be available on Switch, PC, PlayStation, and Xbox in July 2020.
Axiom Verge 2
It is a second installment in the series. It will tell the same story from Axiom Verge 1 but with brand new powers, characters, enemies, and a whole new world, so the chronology you play the games does not matter.
Naraka Bladepoint
Another take at the Battle Royale genre. It is inspired by the games like Sekiro: Shadows Die Twice or Ghost of Tsushima with high mobility and a Japan-ish setting. The game will be played by up to 60 players.
Savior
It is an action-adventure platformer with a focus on changing the world and using parkour to your advantage.
Quantum Error
We have a new gameplay trailer from a brand new level in the game Quantum Error. The game is going to be a First Person Shooter horror.
Of Bird and Cage
Of Bird and Cage is a modern retelling of beauty and the beast tale created as a musical game with various gameplay mechanics. You will get to play various songs from metal artists.
It Takes Two
We have a bit of gameplay from It Takes Two, an amazing cooperative adventure that is out now on PC, PS4, PS5, Xbox One X/S, and Xbox Series X/S.
GameDec
We finally got another trailer for one of my most anticipated games of the year and release date. GameDec is an isometric RPG set in a cyberpunk world, with a focus on solving crimes and mysteries. I personally can not wait for this game.
Embr
It is a weird firefighting game set in a super-capitalist reality where traditional emergency services are no longer available. You can scale buildings, smash windows, fight fires and save people. The game is available either solo or co-op with up to four players. It will have cross-play support.
Kathy Rain: Director's Cut
The game is set in the '90s. Kathy Rain tells the story of a woman with a major in journalism. She has to accept her troubled past and investigate the mysterious death of her grandfather.
Back 4 Blood
A spiritual heir to the Left 4 Dead series. Looks awesome, and hopefully, it will provide fun for months to play with your friends in this cooperative zombie shooter. There will be a Beta announcement soon.
Warhammer: Age of Sigmar – Temptestfall
Jeez, is it a long and convoluted title. Another game in Warhammer universe this tome, as a VR-exclusive action-adventure game.
The Longest Road on Earth
This is a music-driven tale, with no text or dialogues at all. It should help you immerse yourself in the world and the characters. There are four of them with different stories of joy and sadness. Contains over 20 original songs.
Green Hell Consoles
The trailer told us that Green Hell will finally hit consoles in June 2021. We also saw a bit of graphical presentation, and how the game runs on consoles. It is a survival game set in the Amazonian rainforest.
Operation Tango
We also got a new short new game trailer for Operation Tango. It is a cooperative game where you can be either a special agent or an elite hacker. You need to work together with your friend to bring the high-tech villain to justice.
Oddworld: Soulstorm
It is a direct continuation of a previous game in the series that was released back in 2014, Oddworld: New 'n' Tasty! It is also a re-imagination of the original Oddworld: Abe's Exoddus from 1998. The game is a platformer with a lot of emotions going on.
Serial Cleaners
It is a story-driven stealth and action game. The setting is 1970s America. You play as a professional cleaner. and your job is to clean up murder scenes. You will get to get rid of the blood or the bodies, and may also need to hide the evidence. It is a very interesting concept and looks very good.
Elite Dangerous: Odyssey Apex Interstellar
It is an expansion for the Elite Dangerous game. This will add new planets and new ways of exploring the galaxy safely with the shuttle. However, you will have to pay for the shuttle to use it.
Don't Forget Me
In this new game trailer, we got a release date of the game that is set on April 20th, 2021. It is a jazz-punk adventure with innovative puzzles in it. You will dive into the memories of your patients and using your own observations figure out the conspiracy.
Fire Commander
It is an isometric game where you will take control of a team of firefighters. You will have to overcome extrema heat, environment and risk your life-saving civilians.
War Hospital
War Hospital is a combination of real-time strategy and economic survival games with RPG elements. You will get to make morally difficult decisions. You will manage a hospital and you will have to choose which patients to attend first or with limited resources who to save at all. It is an interesting and historical concept that will release in 2022.
Lost Words: Beyond The Page
2D adventure platformer game with puzzles set in a young girl's diary. Your decisions will impact the events that take place in Estonia. Not the real one, hopefully.
Haunted Space
We only got a brief showcase in this new game trailer, but it will be a horror game that takes you to space with the ability to upgrade a ship. It is very interesting how the developers intend to scare us. I am always open to new ideas, not only some scare jumps.
Sub Rosa
It is a blocky over-the-top game that is in early access right now. Is it a multiplayer FPS about special agents? I am not quite sure.
Life is Strange: True Colors
Just a week ago we got a reveal of the new Life Is Strange game and now we have another little presentation. There is not much new, but always nice to see more about the game. It is a 3D point-and-click adventure with a heavy focus on narrative, characters, and dialogues.
Martha is Dead
Mysterious game set in Tuscany in 1944. The woman was found drowned, and her twin sister must deal alone with the trauma, while the truth comes out. This horror game looks very interesting, especially with these intriguing mystery elements.
Humankind
We have a trailer that describes the mechanics of Diplomacy in the game. The game itself is a historical strategy, where you will write the entire story of humankind. You will be responsible for creating a civilization that represents who you are as a person.
Sifu
Revealed recently at the State of Play by PlayStation. Sifu is a third-person action game with intense melee combat, mostly with heavy punches and strong kicks. You will be playing as a young Kung-Fu student and aim to get your revenge.
Kena: Bridge of Spirits
The game had many controversies behind the scenes, but it can not distract us from how beautiful and magical it looks. I always wanted to play some games that looked like Pixar animations, and it is the closest we have ever seen. It also has a great combat system that looks very entertaining. Definitely a gorgeous adventure of Kena.
Future Games Show Summary
We got a lot of information and brand new game trailers to look at. Hopefully, everyone finds something for themselves that they can build their anticipation for! I am personally hyped for GameDec, Kena: Bridge of Spirits, Martha is Dead, Serial Cleaners, and the new Life is Strange game.
---
Check this article for more information about this new Life is Strange game.