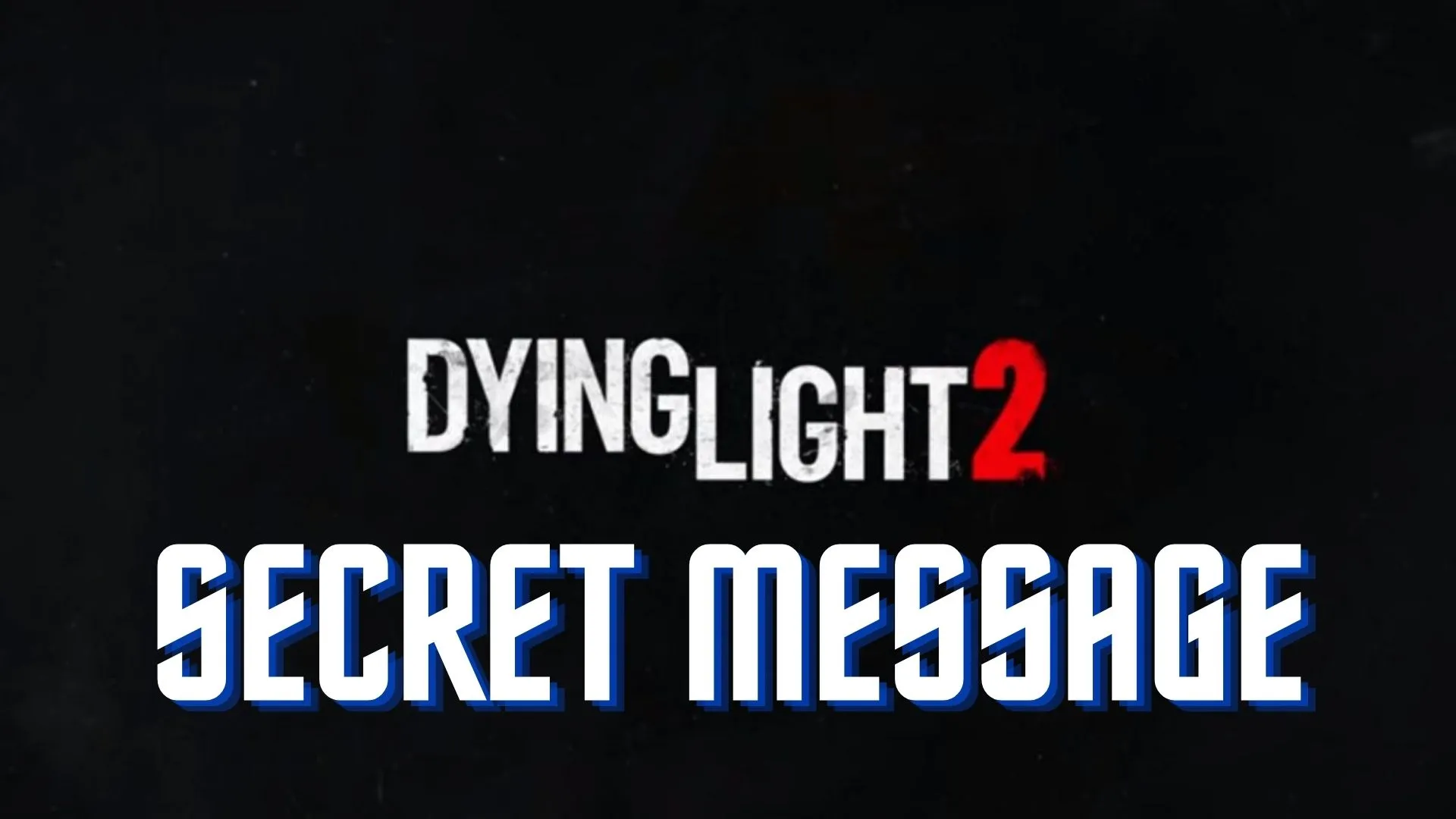 Dying Light 2 was supposed to come out some time ago, but due to various factors, it got delayed indefinitely. Some time ago developers have started to talk about a game more and more. I have some Dying Light 2 News for you as well as a potential Dying Light 2 Release Date being revealed soon.
Dying Light 2 News: Secret Message
A couple of days ago I received a package from Dying Light 2 developer, Techland. It contained a poster, a letter, and a UV flashlight. In the letter we could read:
"Hello, survivor!

Remember Harran?

Of course, you do. But all that - that was just the beginning… Now The City is our refuge, and it needs your help.

Want to know more?

You will, but you'll have to hunt. I had to hide the info - this place isn't safe. Track down the clues and remember, it's all for your eyes only. This message cannot fall into the wrong hands.

You're our last chance, survivor! "

The message was cryptic but pretty straightforward. I took the flashlight and checked every side of the poster and letter and saw the hidden message left by the developers.

"Dying 2 Know; 9 PM CEST, May 27th, 2021; twitch.tv/techland "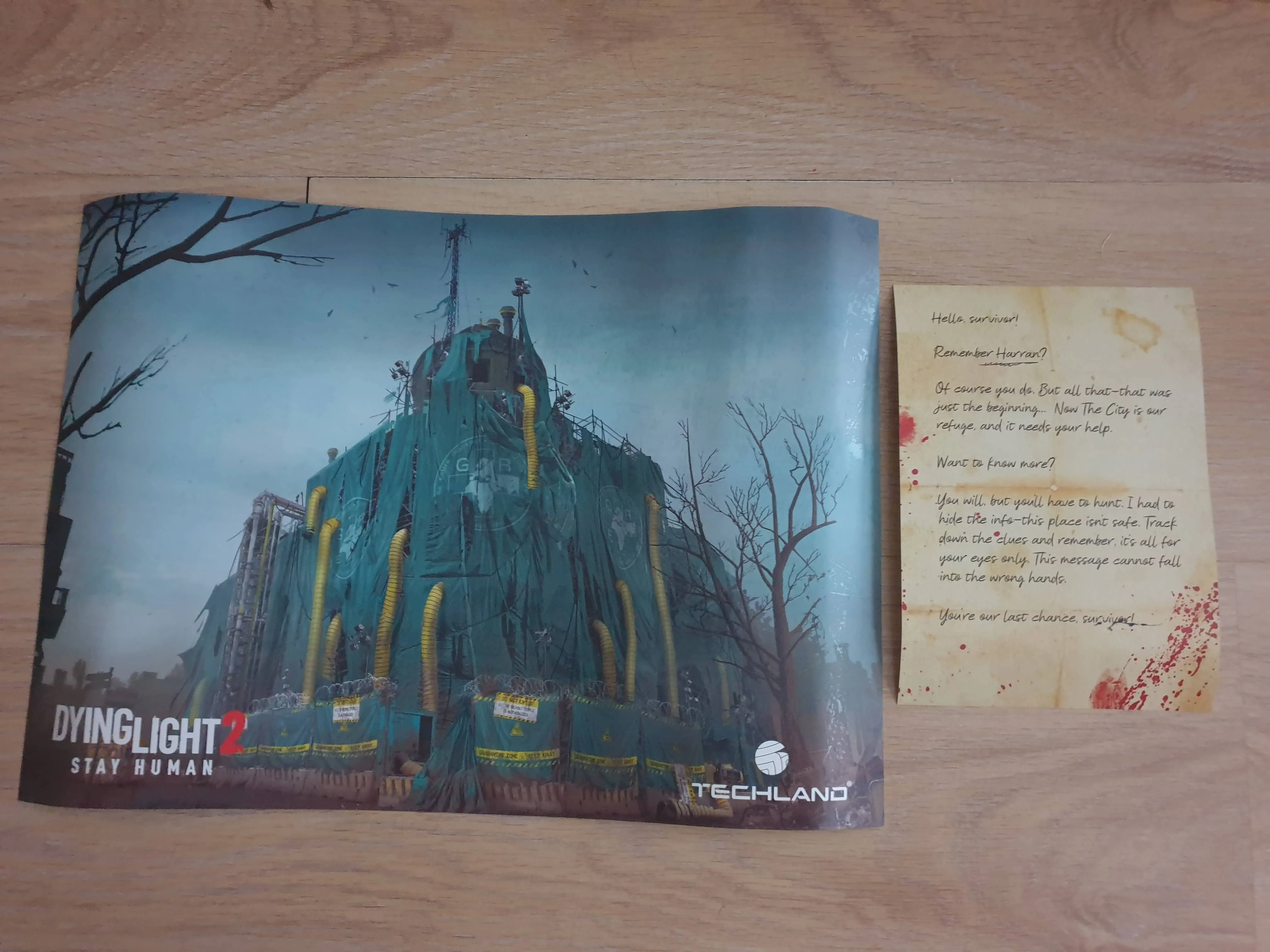 Credit: Techland
What Are We Dying 2 Know?
In addition, Techland posted a short 9-second video on Twitter with the caption of Saving The City. However, it is now taken down for an unknown reason, but what was once on the internet, never leaves so I have found the screenshot of the post right here.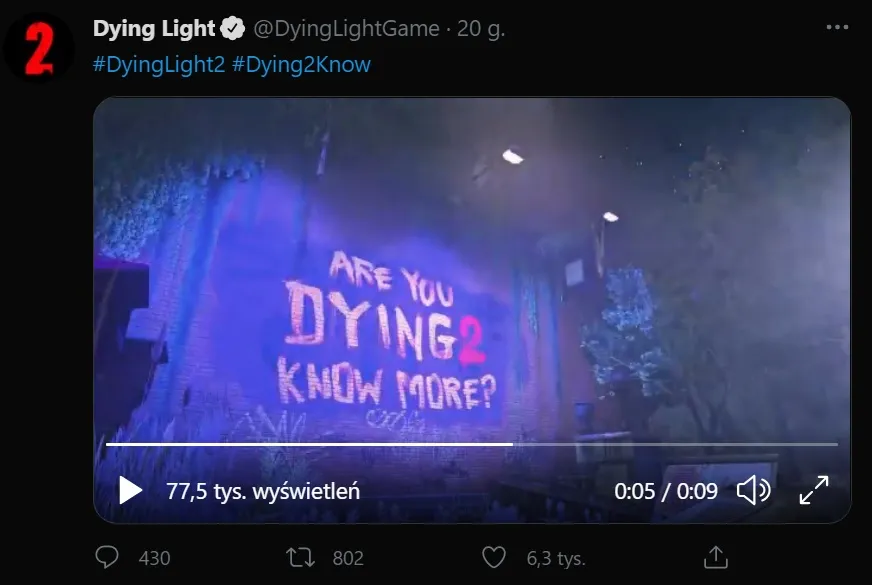 Credit: Techland
We are clearly supposed to wait for something, and from what we have so far the event or reveal of some sort will take place on May 27th, 2021 at 9 PM CEST on Techland's official Twitch channel.
Credit: Techland
Dying Light 2 Release Date?
Now let me have a go at some possible things I think we might see on Thursday, May 27th. First of all like I mentioned before, we might be able to even get the Dying Light 2 release date with a short trailer or teaser as well. However, even though it's not impossible, we also could get yet another gameplay shown to us, although we have seen several gameplays already, and it was some time ago. Considering all of this, I think only the release date would make it an event big enough of all the effort.
I personally think that Dying Light 2 will be released later this year, on all major platforms. The game was at the later stages of development when we last saw it, and it would be a huge Dying Light 2 news if we finally got a precise date of release.
The problem here is once again Cyberpunk 2077. I am from Poland and for me, it would be kind of heartbreaking if yet another game would get delayed and delayed and then underdelivered. I hope if they announce the Dying Light 2 Release Date, they will be sure of it and it will be a thought-out decision.
---
Dying Light 2 is scheduled to release sometime in the future, most likely in 2021 or 2022.
For more Dying Light 2 News check out this article.