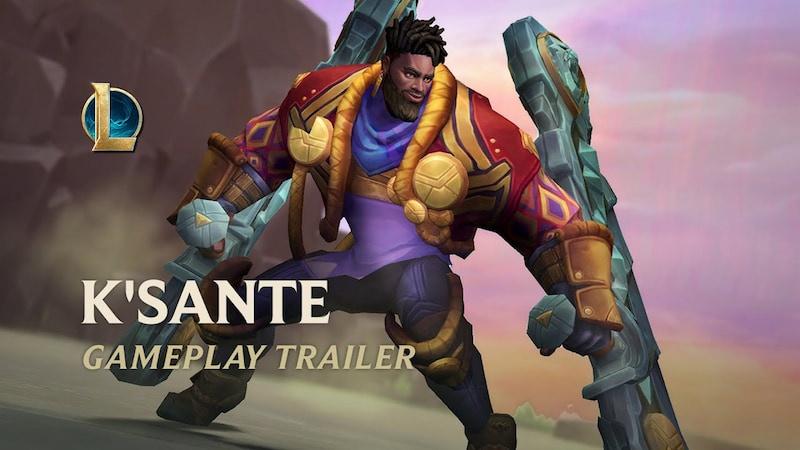 This KSante runes and build will be focused on the basics of the newest champion in League of Legends. If you want to see how the abilities work, what runes to take and what items to build.
READ NOW: Best Games Like League of Legends – MOBA Games List
So let's jump right into the article and see what's in store in our K'Sante guide.
KSante Runes and Build – New League of Legends Champion
K'Sante Abilities – Simple Descriptions
Passive - Dauntless Instinct: When K'Sante uses an ability on the target it gets a mark and if the mark is destroyed it gets more damage.
Q - Ntofo Strikes: This ability has a few stacks. First attack K'Sante just punches the ground in front of him doing damage and slowing all enemies inside. If it hits it grants a stack. At 2 stacks K'Sante will also send a shockwave that pulls enemies toward the middle.
W - Path Maker: K'Sante charges up. Then he becomes unstoppable, takes reduced damage, and charges forward. If he hits the target it gets knocked to the end of the dash and stunned.
E - Footwork: K'Sante can dash to an ally giving them and himself a shield. Alternatively, with no allies around he can still dash for a shorter distance and give a shield only to himself.
R - All Out: New champion smashes into the enemy and travels with him. It can go through walls similarly to Bard's E. K'Sante will then appear behind the knocked back enemy and spread the target's defenses increasing his damage.
You can also see all of the abilities below:
K'Sante Guide – League of Legends KSante Runes and Build
Here you will find our recommendations when it comes to runes for the champion. It depends on your playstyle but with K'Sante's tankiness we recommend running these runes.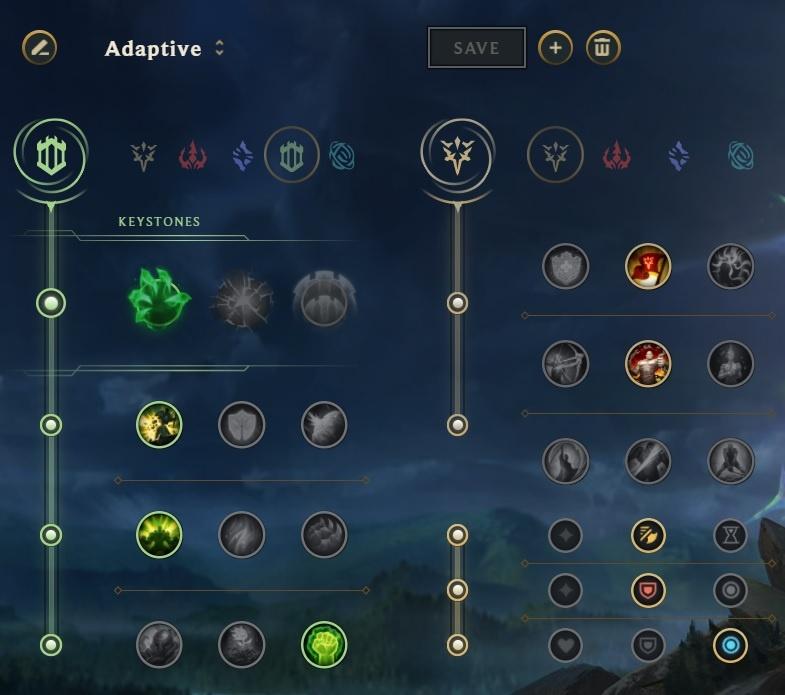 Screenshot by: Games Atlas, Credit: Riot Games
You can also alternatively change out armor to magic resist and the other way around depending on the enemy team's composition. If they do not have much Crowd Control then you also might swap Tenacity runes for something more offensive.
K'Sante Items – League of Legends Guide
Here are the items we will recommend for the newest hero in the League of Legends roster. He is quite a tank so stack the most armor, magic resist, and health as possible with some damage tucked in between.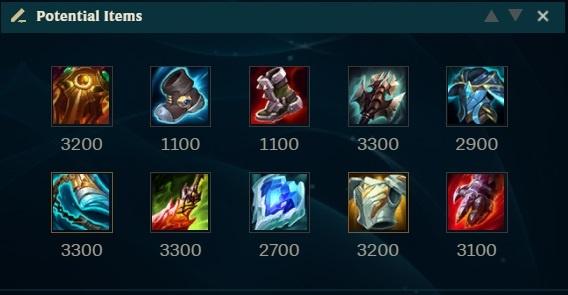 Screenshot by: Games Atlas, Credit: Riot Games
How to Play K'Sante? – KSante Runes and Build
K'Sante is a toplaner who is fairly tanky so in the early game you might want to farm up and wait for the enemy to make some mistakes. Do not overpush, because you will be vulnerable to ganks.
When you hit level 6 and you have a slight CS advantage, you might feel confident on taking on two enemies at once. Make sure to use your abilities to last hit and shove the lane if needed.
Make sure to hold your W when charging like Vi's Q not to let go too early. The champion does not have any very complex mechanics, he is all about smashing enemies and using his kit right, with many dashes and CC. Try to land as many abilities as you can and do not hesitate to fight.
His strength is in fighting enemies so similarly to Kled just go all in and hope for the best, you might also use enemies to position yourself better with your R. If you are in any danger use that to your advantage.
---
RELATED: