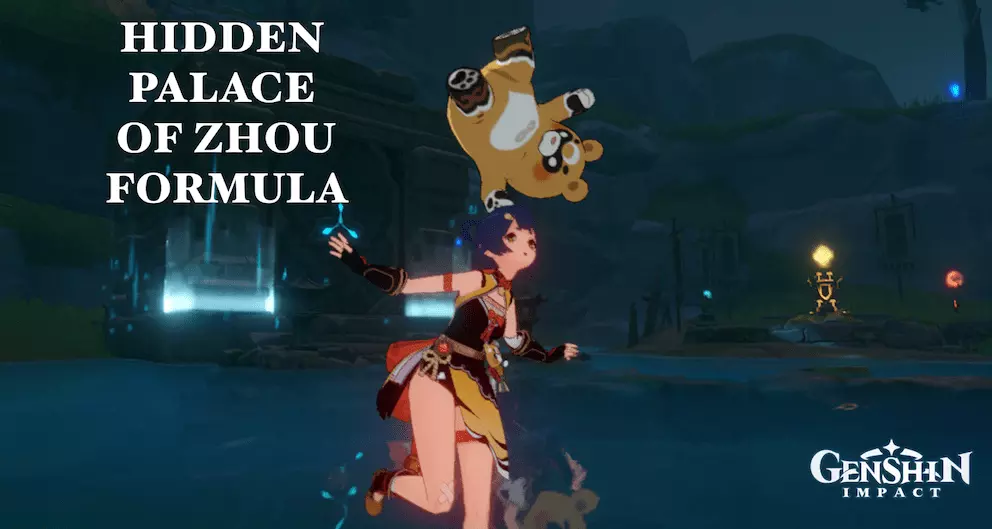 The Hidden Palace of Zhou Formula is the domain to grind for your Pyro DPS characters, even though the Level IV version of the domain can be tiring due to the sequential waves of enemies that need to be killed in short periods of time.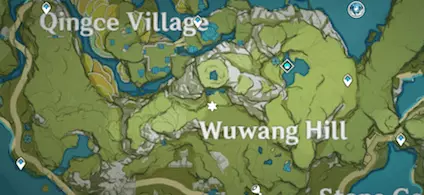 Located in Wuwang Hill, do be careful of the Electro Cicins that will deal damage to you when waiting for the domain. Especially since the path up to the domain is in water, the Electro Cicins will cause you to be "Electro-charged", so do check before entering the domain!
As usual, it would be best to do Level IV of the domain for higher rewards and you should only do artifact domains at AR 40 at least.
Recommendations and Guide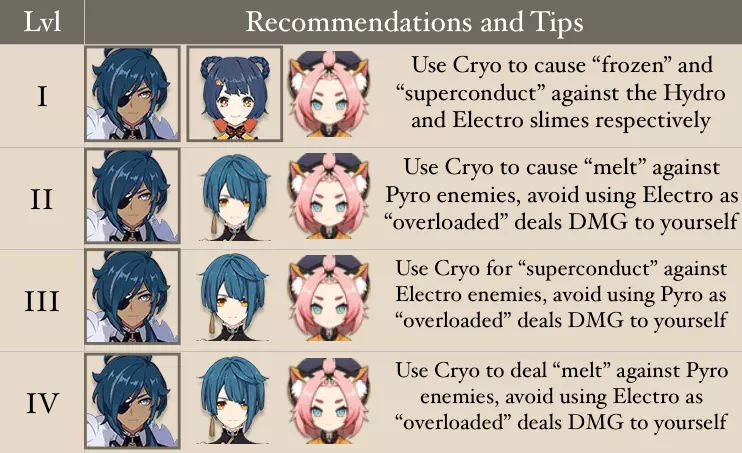 It is important to bring Cryo characters in this domain, to allow for elemental reactions that have been boosted DMG in this particular domain. However, if you do not have Cryo DPS characters built (such as Kaeya, Chongyun), you can bring Cryo healers such as Qiqi or Diona to have the same elemental reactions.
If you would like to bring Pyro or Electro characters (perhaps your main DPS characters are Pyro and Electro) despite the "overloaded" reaction dealing DMG to your own characters, you need to bring a healer to make up for the DMG done. Otherwise, it should not be a challenge to complete the challenge without a healer as long as you dodge the attacks.
In Level IV, it might be challenging to kill the enemies within the time limit so do ensure that you focus on one enemy at a time. If possible, bring a character that groups enemies together (such as Anemo Traveller, Venti, Jean) to allow for greater DMG done to more enemies at once when you use your ultimate.
Particularly, both levels II and IV have Pyro Abyss Mages so you should bring a Hydro or Cryo character to break the shields.
Artifact Sets and Guide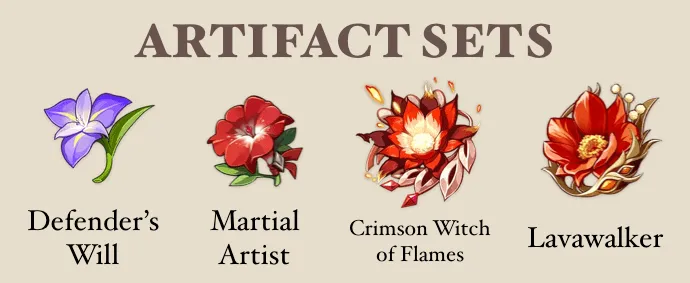 Defender's Will 2-set can be used for Albedo since he scales off defence and the 2-set gives a 30% increase in defence. This is only recommended for beginners in Genshin Impact as there are better sets to be used for Albedo.
Martial Artist is also a great set if you are just starting to play Genshin Impact - I often call it the budget Gladiator's set. The 2-set of Martial Artist gives an increase in 15% of normal and charged attack DMG. This can be used on your Main DPS characters, but do switch to Gladiator's later in the game for better ATK percentages.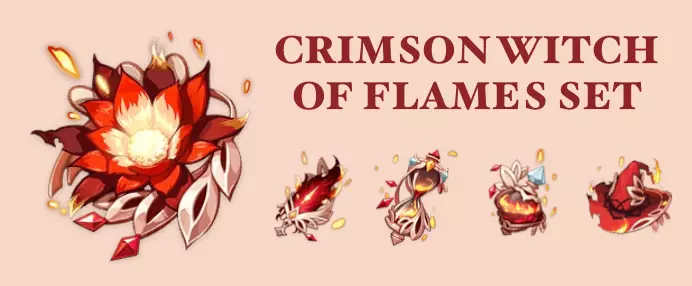 The Crimson Witch of Flames set is ideal for Pyro DPS such as Diluc, Xiangling and Amber. With an increase in Pyro DMG, this set can also be used for a Sub DPS Xiangling as you can switch to use her Guoba, before swapping back to your Main DPS character.
Personally, I prefer using a 4-set of Crimson Witch on Xiangling as she can be a better support character for my Tartaglia Main DPS. The 4-set gives DMG boosts for elemental reactions and is integral for an Elemental Mastery support.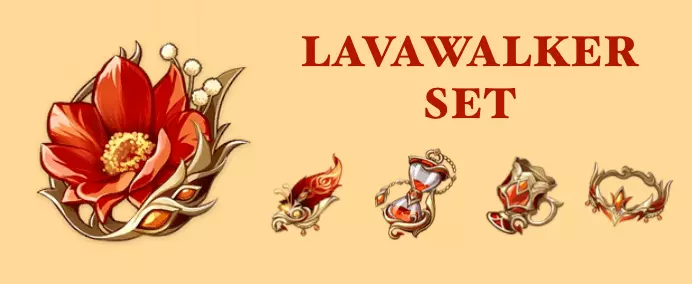 The Lavawalker set can be used for characters that tend to do more DMG by "burning" enemies and affecting them with Pyro. Particularly, this set will be good for Klee and Xinyan due to the Pyro RES to prevent losing HP from burning grass and to increase DMG against opponents affected by Pyro to a large extent.
We hope you have enjoyed this Domain guide and do look out for upcoming articles about Ganyu with the new patch coming soon, as well as articles about the Dragonspine weapons!