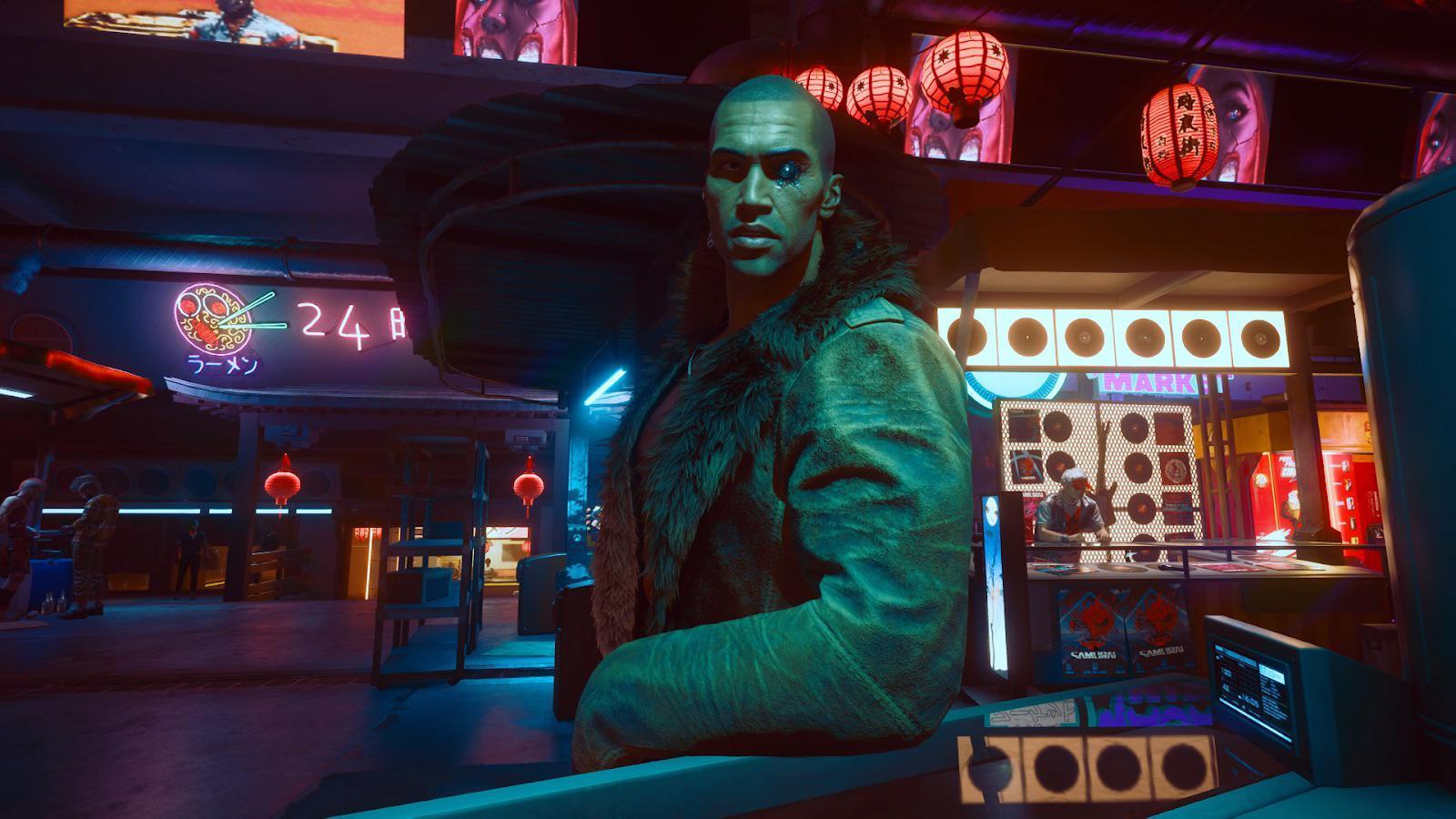 Orientation: Heterosexual
Gender Requirement: Female Body Type; Voice & Genitalia don't matter
---
River Ward in Cyberpunk 2077 is a good-willed, wholehearted boy in blue. He'll do it all by the book, well he used to at least. Night City is is enough to change anyone for the better or worse. V will figure this out as Ward is forced to push his boundaries and take things into his own hands during his storyline. V will realize behind this physically and mentally strong cop is also a person fighting his own demons like the rest of us and could use some emotional support.
How to Romance River in Cyberpunk 2077 (All Dialogue Choices)
River is Heterosexual which means you do need to be a female V. If you're someone who doesn't pay much attention to side missions, this can quite easily be missed. So be sure to accept every text or phone call he may send. You'll find that his storyline is possibly one of the most exciting of the bunch as it heavily delves into CSI type of missions. In which you'll interrogate a few people, find a plot twist or two, make some dark discoveries and in the end, save the day. So if you're into you're detective work, this is right up your street!
I Fought The Law (Side Mission - River Ward Storyline)
Linking into his first quest, after completing the mission "Life During Wartime." A character known as Elizabeth Perales will contact you and offer you a job. This typically happens after the mission stated above, but has been known to come sooner or later as you progress through the main story.
Follow through with the mission offered by Perales. Your choices have no impact here
The Hunt (Side Mission - River Ward Storyline)
After a while Ward will drop you a text saying "Come here please." Accept the mission and make your way to the marker on your map.
Dr. Pickard will catch you in the act, when this happens pick the following. "Hasn't let me down yet." "I wanna see for myself."
As you leave the precinct, Johnny will pay a visit. "River's alright." is the appropriate response here
"Sign me up for that beer." Is the best choice when on the car ride although not much changes either way.
After you search for clues leading to Randy's disappearance, you'll be able to speak with Joss and River. Be sure you accept the quest with "Course."

- Important decision. If you decline there is no acceptance at a later date. So unless you save prior you won't have any second chances as the mission will fail.

Eventually, you'll find yourself in a Braindance. Make sure you find ALL the clues in the BD's as this will automatically lead you to the correct location where Randy is held. If you skip without all the clues, you'll have to guess where the right farm is.
If you do have to guess, the correct farm to go to is "Edgewood."

- Important Decision, m

ake sure you go to the correct location or else you will fail the mission.
After V and River find and rescue Randy. An evidence team will arrive and you'll be presented with some dialogue options.

pick the following. "I'll help you." "Just remember you can count on me."

- Important decision. If you decline the next quest with the opposing dialogue. You still have the possibility to proceed, though this may hinder your chances of getting the romance.
Following The River (Side Mission - River Ward Storyline)
River will text you, rather cheekily this time "Need your help again. ;)" The best responses here are "How about a new record?" "Been a rollercoaster of a ride lately." "we could knock a few back together if you want." "See ya later."
After some cruising around or doing a few gigs or missions, River will call you. Be sure to say "Definitely, be glad to."
Follow through with the mission accordingly and eventually, you'll find yourself looking over Night City. You'll see the long-awaited kiss icon, twice. Select the kiss option both times during this mission. This will then offer you the opportunity to

spend the night with him

- Important decision.
after waking up, you'll be able to start a relationship with River Ward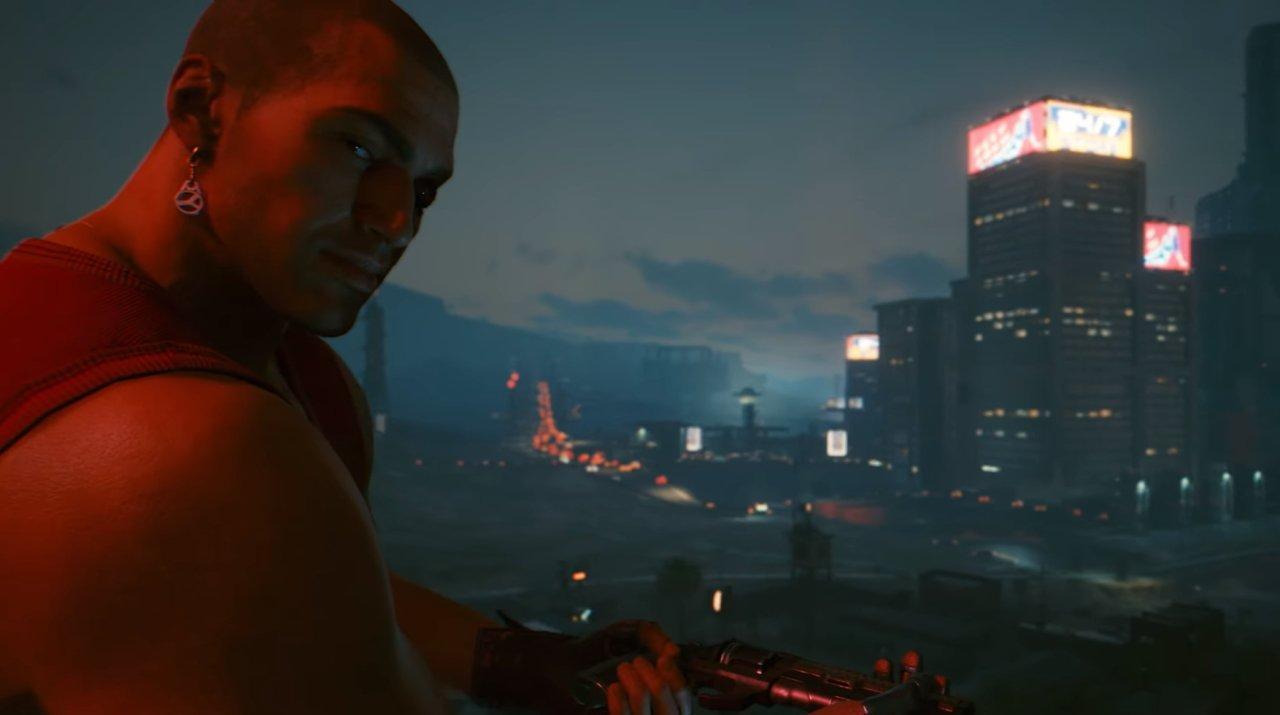 This is the end of the River Ward story and upon completing this you'll earn the achievement "To Protect And Serve".
For all the other Romances in Cyberpunk 2077, see the Full Cyberpunk 2077 Romance Guide (All Romances & Options).