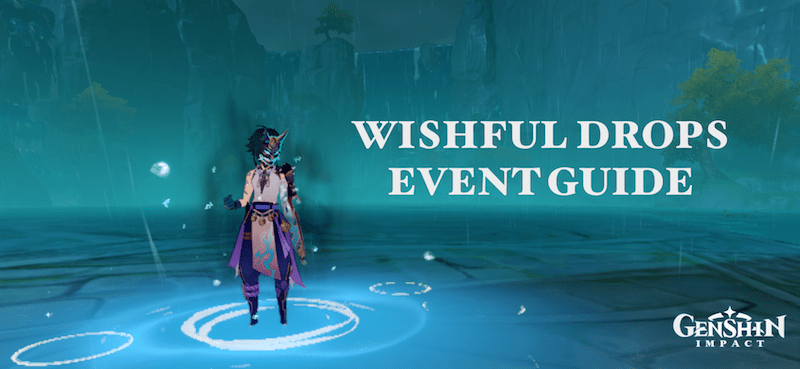 Preview of Wishful Drops
The Wishful Drops event consists of two parts, an expedition similar to the Lost Riches event and a buff given to Oceanid similar to the Hypostatic Symphony event. This event will begin on 9 April at 10 am and be available till 16 April 4 pm (for each respective server time). You will be able to take part in the event if you are Adventure Rank 20 and above.
You can refer to my previous article here for more details about the ongoing events in April, or this article for information on the Contending Tides event.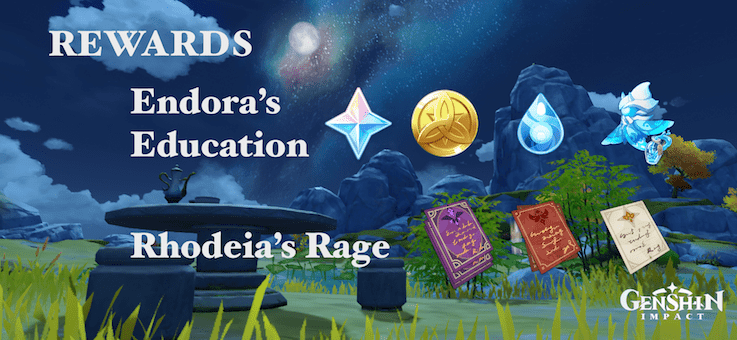 Through this event, you can obtain Primogems, Mora and Inquisitive Endora who will remain as your pet, similar to a pet Seelie. The Adventure EXP books will be obtained through Rhodeia's Rage.
Endora's Education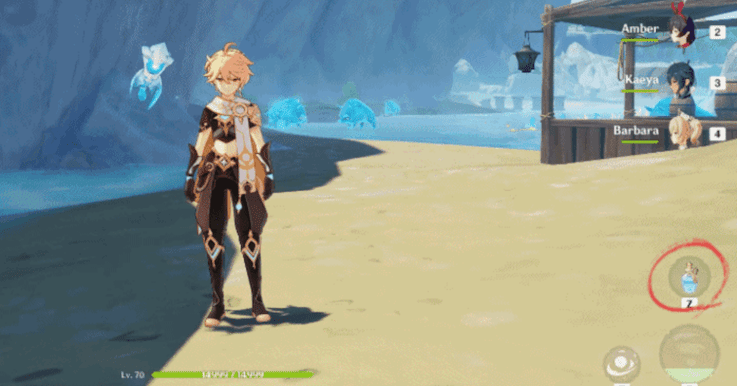 Endora's Education allows you to equip Inquisitive Endora and summon Endora in certain exploration areas marked out on your map, to look for Hydro mimics. You can use Endora's Bubble Spit to capture enemies, holding to adjust the distance. This mechanism seems to work similarly to Amber's Baron bunny. To capture enemies easily, you can use a Cryo character's elemental skill. Using Cryo bow characters (Diona, Ganyu) can definitely make this easier.
Refrain from attacking the mimics as this will not increase the exploration progress, just use the Bubble Spit skill to capture these enemies. Completing these exploration quests will allow you to earn rewards, as shown in the "rewards" image above. Completing one exploration area will also give you Heart of Spring, to be used for the collection of rewards in Rhodeia's Rage.
Rhodeia's Rage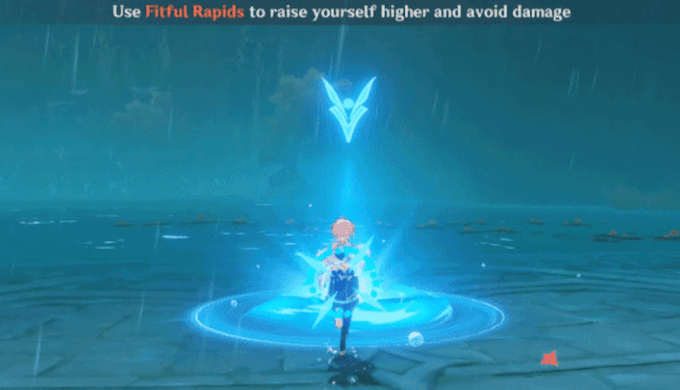 Rhodeia's Rage gives buffs to the Oceanid boss, with new attack patterns such as swooping down from above (similar to Dvalin's downward swooping attack). Additionally, there will be Fitful Rapids that appear in the arena. These rapids work similarly to Albedo's solar isotoma, where you can avoid enemy attacks being above the ground. If you use this correctly, you will be able to dodge the mimics and potentially deal ranged attacks.
The following characters all obtain a Hydro Resistance buff of 30% and Energy Recharge by 30%: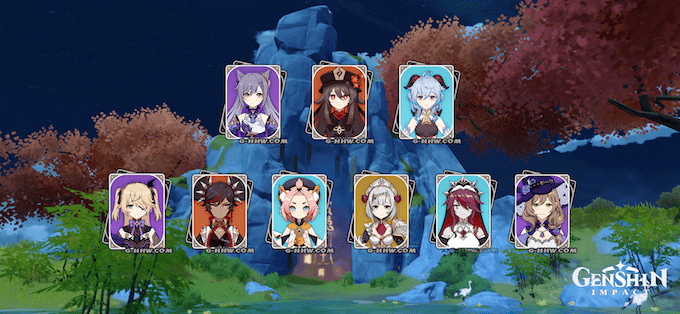 I would recommend using a shield character in your team as Hydro mimics tend to deal lots of damage to your characters, so you could definitely bring Noelle or Xinyan on your team.
After completing the challenge, you can either collect your rewards using the Heart of Spring or 40 Original Resin. The rewards are entirely Character EXP materials (Hero's Wit, Adventurer's Experience and Wanderer's Advice). I would recommend saving some resin if you would like to collect more rewards, but ensure that you finish using your Heart of Spring obtained from the expedition event.
We hope that you found this article helpful, do let us know in the comments if there are any other articles you would like to read!