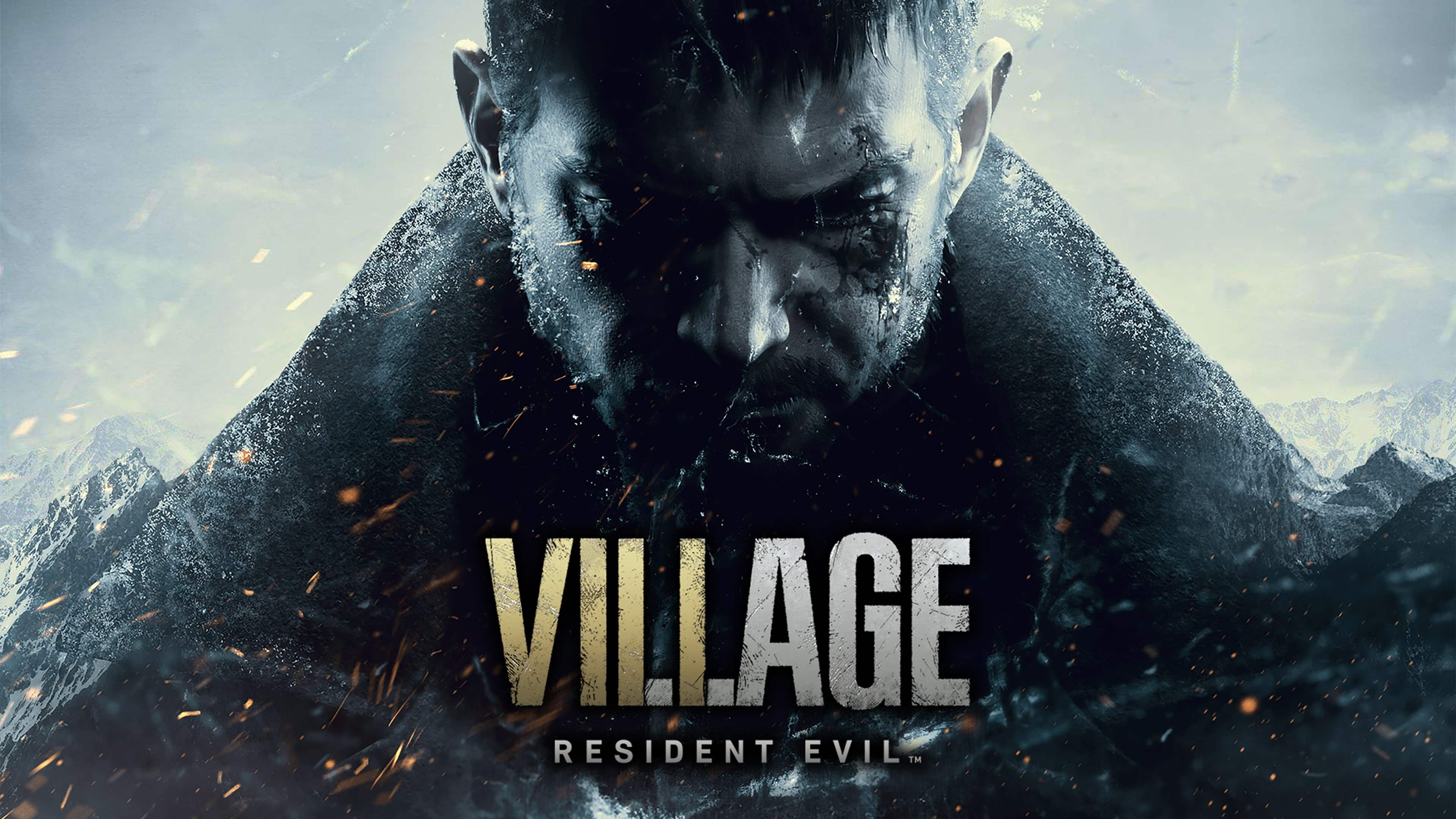 We were able to play a Resident Evil Village Demo today on PlayStation consoles, and explore some parts of the map. A single session could not be longer than 30 minutes, but we have got a good grasp of what is to come in the full version. The second part of the demo covering the castle will take place next week on April 24th in the US and April 25th in Europe. Here are my RE8 first impressions and down below you can see the exact time you will be able to enjoy the demo for yourself on any platform.
What is Resident Evil Village?
The game is the 8th installment in a series that has over 20 years now. The major change was introduced in Resident Evil 7, where we said goodbye to a third-person perspective and played the game as an FPS. RE8 continues this trend, and we are getting the First Person Survival Horror Game.
We will once again get to play Ethan Winters who was the protagonist of Resident Evil 7 Biohazard. His story continues in RE8. After being swept into the events at the Baker estate, he managed to escape the events of RE7 alive. Ever since he lived a peaceful life with his wife Mia under the protection of BSAA... until now.
Official Game Description
"The next generation of survival horror rises in the form of Resident Evil Village,

the eighth major entry in the Resident Evil series. With ultra-realistic graphics powered by the RE Engine,

fight for survival as danger lurks around every corner.

Set a few years after the horrifying events in the critically acclaimed Resident Evil 7 biohazard,

the all-new storyline begins with Ethan Winters and his wife Mia living peacefully in a new location,

free from their past nightmares.

Just as they are building their new life together,

tragedy befalls them once again.

When BSAA captain Chris Redfield attacks their home,

Ethan must once again head into hell to get his kidnapped daughter back."
New Trailer for RE8
Resident Evil Village Official Demo Showcase
Demo Timeline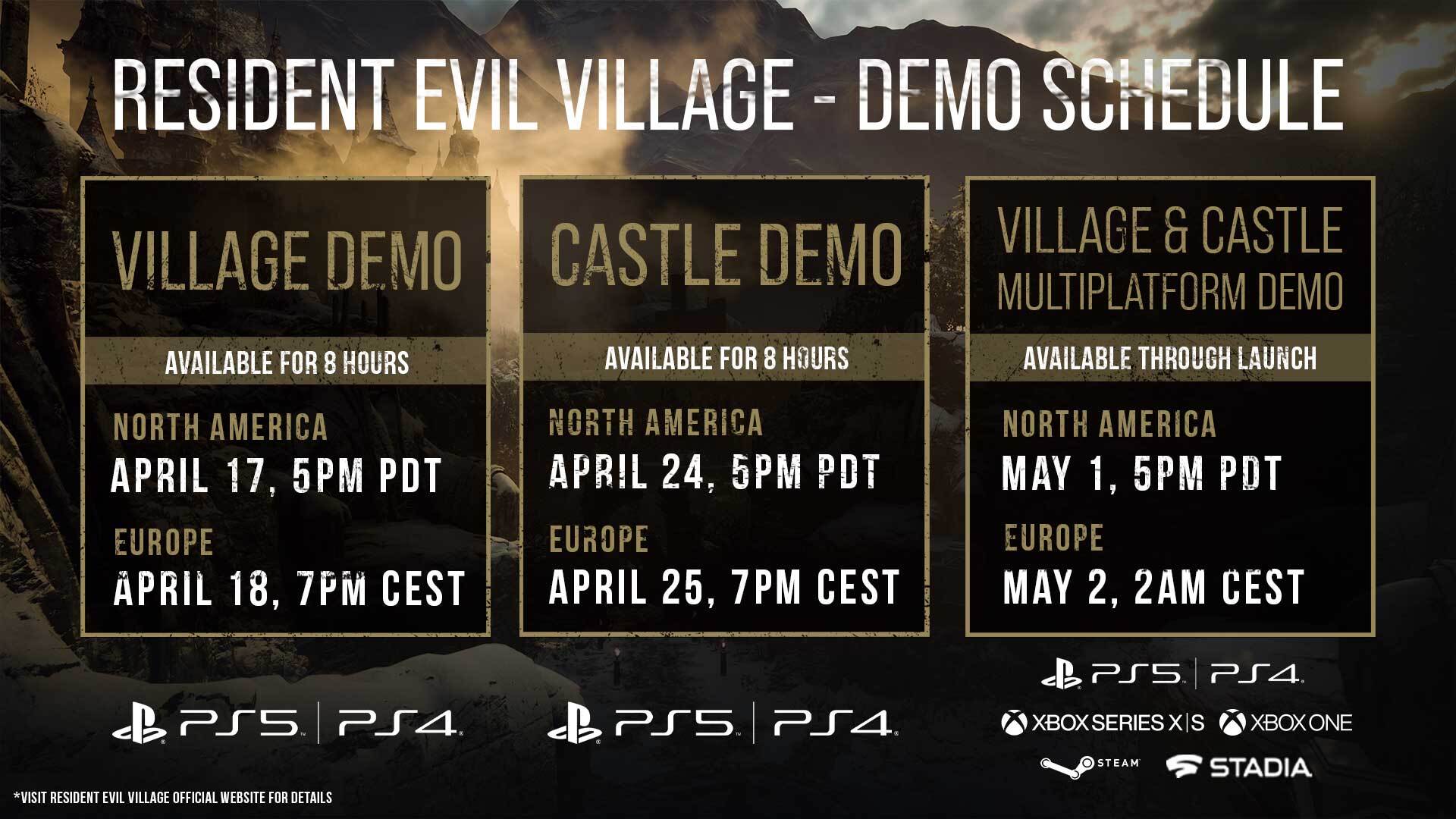 Credit: Official Resident Evil Twitter
My First Impressions of Resident Evil Village Demo
The game runs pretty smoothly and looks stunning. Its dark atmosphere adds to that feeling of discomfort. You are constantly on the edge of your seat, even when you know that nothing is going to jump you. The developers did it again, and similar to Resident Evil 7, the horror aspect is done near perfection.
You can always feel someone's breath on your neck, the dark surroundings look like they are always hiding something, and many mysteries are to be solved. The shooting aspect is pretty fine. It was never the strongest suit of Resident Evil games, but once again it does not distract us from the scary elements. It is a well-made Resident Evil Village Demo.
Overall the game plays great, and from what I was able to experience, it made me excited for the full release. I will definitely be checking out next week's demo, which will cover the castle section of the game. I can not wait to see more of what we were able to experience a while ago, in December, when the first demo came out.
---
Resident Evil Village comes to PlayStation 5, PlayStation 4, Xbox Series X/S, Xbox One and PC on Steam, and Stadia on May 7th, 2021.
For some underrated games check out this Twin Mirror article.