Preview
Due to the incoming Outriders release on April 1st, I wanted to shift more attention to the Looter-Shooters in general.

I'll talk you through all the pros and cons of the whole genre of games and take a look at some specific titles that became popular in recent years.
What Exactly Are Looter-shooters?
The base aspect of every looter-shooter-based game is leveling up your character and gathering pieces of equipment of the highest statistics and rarity.
The core of all the games in the genre is replayability.
Most of the games have some kind of story and narrative, but the main assumption is to farm quest rewards, bosses, or dungeons for the best weapons and gear possible.
The power of replaying the game lays heavy in various characters you can play the game with an almost infinite amount of builds you can create depending on the class you are playing.
All of the looting games rely on the heavy grind, which is defeating the same boss over and over for better loot. It can be both good and bad.
Pros of looter shooters
High replayability
The game can last for hundreds of hours
Ongoing developer's support
Multiple characters with various abilities
Is based on grind
Cons of looter shooters
Requires a lot of time spent
Repetitive gameplay loops
Most often overlooked story
Is based on grind
Outriders Release & Outriders Demo
Outriders is the newest game in the Looter-Shooter family that will be releasing on April 1st, but right now, you can play a demo version on all major platforms, which is even being updated based on feedback.
It is a third-person game set in sci-fi reality.
You can choose one of four classes:
Devastator,
Pyromancer,
Technomancer,
Trickster.
All offer a unique approach to gameplay with different skills, abilities, and statistics.
Borderlands 3 & Borderlands 3 DLC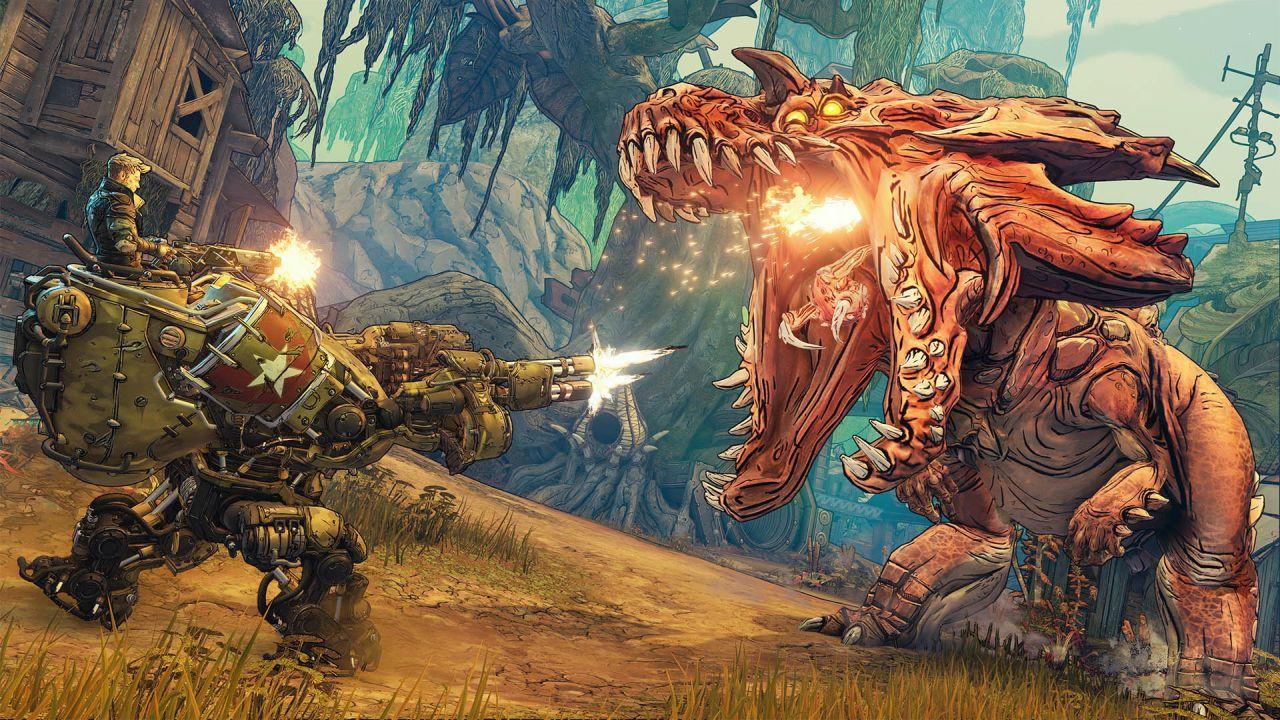 This is the game that I find the most interesting due to the characters and story created by the first and second installments in the series.
Borderlands 3 looks worse in regards to the story but makes some significant improvements compared to Borderlands 2 that make the game so much fun to play.
It is a shame that it had such a rough start on release back in September 2019. Most people gave up on it, but it is worth coming back to, especially with the new DLC arriving shortly on April 8.
Includes local co-op.
Destiny 2
The only Free to Play game on the list is often regarded as one of the most successful sequels.
The first game had its problems, and Destiny 2 resolved most of them. It is now a great looter-shooter, with a lot of stuff to do especially with some friends.
They switched into Free to Play mode, and it worked out well for them. I can not say too much about it since it is the only game I did not play personally.
Diablo 3
Technically not a shooter but definitely a looter, although you can shoot arrows, bolts, and spells in the game.
Diablo 3 is a hack and slash type of game that had its release back in 2012, that bases on the same assumptions all Looter-Shooters do.
It has a great gameplay loop and tons of items to collect.
It is still supported with new Seasons each couple of months. With Diablo 4 on the horizon in the upcoming years and Diablo 2 Resurrected scheduled to release in 2021, it is a series of games worth getting into. It is not that expensive to grab and can last for months of fun.
Includes local co-op.
Looter-Shooter Summary
Outriders might gather a pretty big fan base around itself. We will have to see if the story is any good. The community's feedback based on the Outriders demo version is mostly positive, especially with the support from People Can Fly (studio developing Outriders).
The shooting, which is the most important aspect of the game, feels very fun, based on my own experience with the game.
Outriders has a high potential of being a game that will last long after the release with a good developer and community support. We will not have to wait long until we can get our hands on the full game.
Outriders releases on April 1st on PC, PS4, PS5, Xbox One X/s, and Xbox Series X/S.
For some other games that will be releasing in 2021 including Outriders check this article: https://www.gamesatlas.com/articles/all-confirmed-rpgs-launching-in-2021