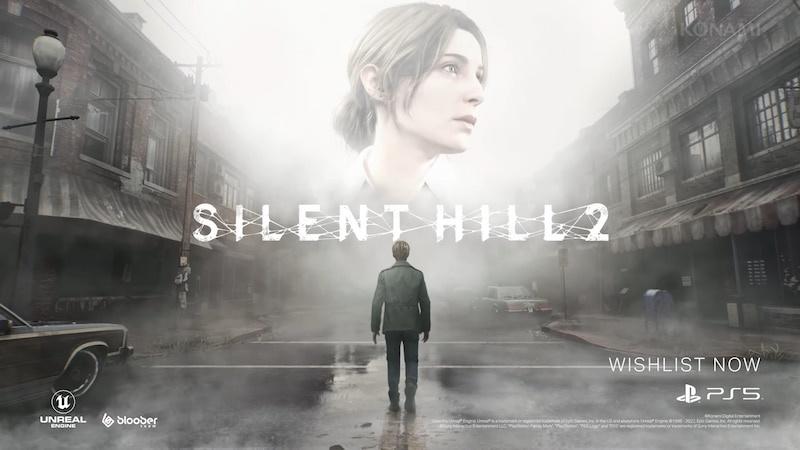 Today, on 19th October there is the Konami showcase which could reveal the new Silent Hill 2 Remake Release Date – and some more info about it.
READ NOW: Is A Plague Tale Requiem in Game Pass? – PC Requirements and more
Read the article below to get to know better all the gathered information.
Silent Hill 2 Remake Release Date – What's That All about?
The first game follows Harry Mason as he searches for his missing adopted daughter in the eponymous fictional American town of Silent Hill 2; stumbling upon a cult conducting a ritual to revive a deity it worships, he discovers her true origin.
The primary appeal of Silent Hill 2 is in presentation and aesthetics. It's a vibe game. Sound, atmosphere, and lore, all come together to create a place that's unnerving but also something you want to experience more of.
The main thing that set Silent Hill 2 apart from most other games was its unique use of horror as a way to understand the psychology of its characters more deeply. Silent Hill is a game about the trauma itself: how people are affected by it, and how they cope.
Credits: Konami
READ NOW: All Call of Duty Modern Warfare 2 Weapons List
Silent Hill 2 Remake Release Date – What's the New Info?
Today, Konami will officially kickstart Silent Hill with "the latest updates" on a series that has been dormant for a decade. It's a moment that content-starved fans have been waiting for years. But what was shown?
It's logical that Konami's efforts to revive the franchise would ultimately end in a continuation or reboot of the main Silent Hill series. Multiple reports suggest that this is happening, although it's not the only Silent Hill project in the works.
NateTheHate, Jeff Grubb, and VGC all report hearing that a "mainline entry" is in the works alongside other projects.
As well as Ito, regular Silent Hill composer Akira Yamaoka has shared the announcement of Wednesday's event. In 2021, in a since-deleted video interview, Yamaoka said his next project would be "the one you're hoping to hear about." It seems as though Konami is making an effort to round up at least a few key members of the original developer Team Silent for its new Silent Hill projects.
So the Silent Hill 2 Remake Release Date has not yet been fully revealed but it is speculated that the game will release in late 2023 or Early 2024.
We've learned that the game will be coming exclusively to the newest console from Sony, PlayStation 5. You can see the full showcase below!
Silent Hill 2 Remake Release Date Konami Showcase
What's Your opinion about The Konami Showcase? Is this what You were excepting from that? Feel free to share Your opinion!
---
For more coverage on Silent Hill 2 Remake and other games, keep tuning into Games Atlas! *fog appears*
RELATED: