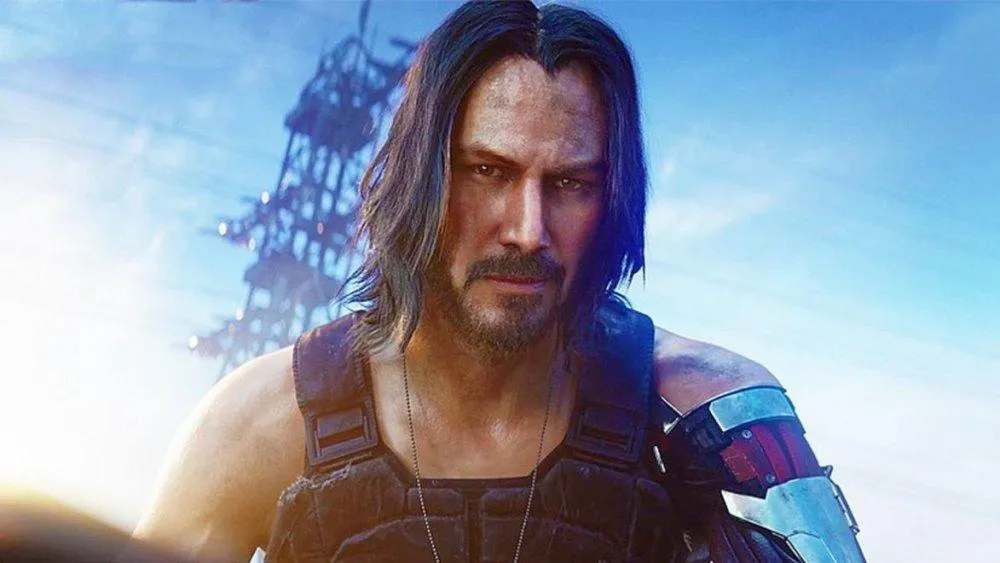 What makes the extremely attractive and beloved actor Keanu Reeves the epitome of an action-hero? Well, for the makers of Cyberpunk 2077, they no doubt drew inspiration from Reeves' roles as Neo in The Matrix and John Wick in the eponymous franchise.
Both characters are examples of action-heroes, and both are also from wildly influential and successful film franchises. These movies helped make Keanu the prime candidate to play Johnny Silverhand, the primary companion character in CyberPunk 2077. But what is it about Keanu that makes him such a lovable video game character?

What Makes Keanu a Good Fit For Cyberpunk 2077?
Keanu's appearance as Johnny Silverhand piggybacked on a few of his real-life characteristics. His time with the band Dogstar, as a bassist, gives real-life credence to Silverhand's musical prowess. Johnny Silverhand and John Wick are both tough guys. While Johnny stands up to Arasaka, John Wick goes on a vengeful spree of violence against those who harmed his dog. His time as Neo is even referenced, rather humorously, when Johnny goes on a bender in the club and has to choose between a red pill and a blue pill.
All of these pop-cultural tidbits make Johnny Silverhand feel like a character with real-life parallels. This is not a difficult thing to do, Keanu is real. He really does play guitar, and has played a badass on screen for two decades. Keanu is an extremely credible character, and this makes Johnny Silverhand another welcome addition to the filmography of Keanu Reeves.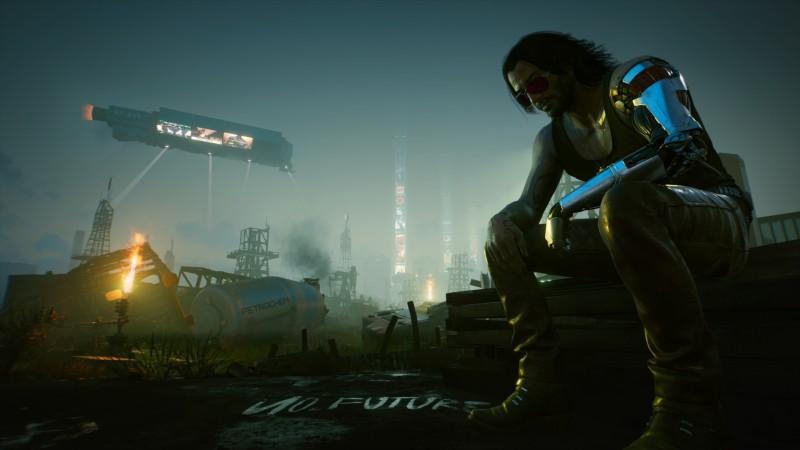 Who is Johnny Silverhand?
Johnny's past in the Central American War mirrors John Wick's past as a hitman. His role as a rocker/revolutionary makes him the perfect companion for V in the CyberPunk universe. Their goals are aligned and they both wish to deal a devastating blow to the corporations.
Johnny's disagreements with his record label cause him to release an album revealing his true past as a deserter. Silverhand detonates a nuclear device in the Arasaka building as well. This gives Johnny the credibility he needs to be a revolutionary fighter.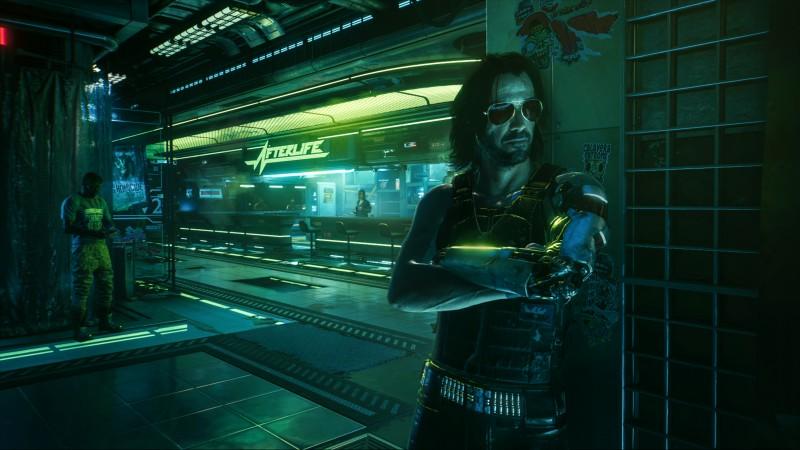 Keanu's Film Career Prepared Him For Cyberpunk 2077
There are also thematic parallels that can be drawn between CyberPunk 2077 and The Matrix. The idea of mind control is heavily referenced throughout the game, and V and Johnny's sharing of one body forces them to constantly come into conflict and try to make joint decisions. Just like Neo, the player must choose which roads to send V down. Just like in The Matrix, pills are featured in the game as well, in the form of omega-blockers that V can take in order to suppress Johnny's dominance in his or her mind.
The high-paced violence, futuristic weapons, and awesome combat sequences are tenets of both The Matrix and CyberPunk 2077. The Matrix had revolutionary CGI, camera angles, and fight sequences which have set the stage for action movies up through the present day. Cyberpunk, like The Matrix with Agent Smith, also features amazing fights against bosses like Adam Smasher, a cyborg who uses his technical prowess and machine parts to beat Johnny down.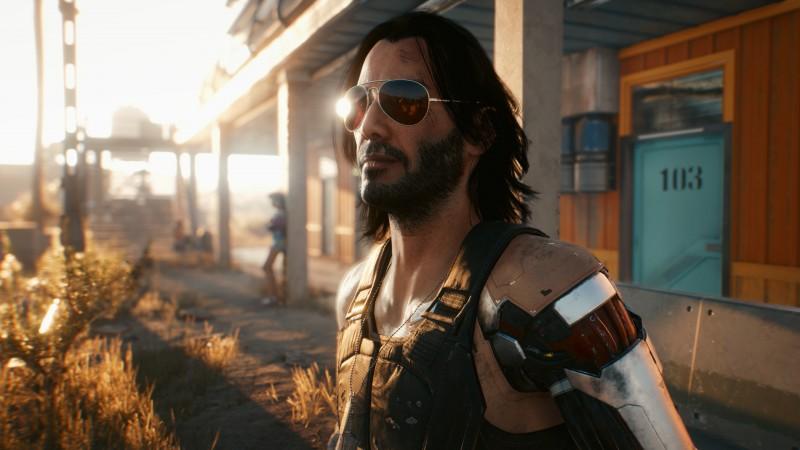 Keanu Reeves, The Lovable Pop-Culture Hero
Keanu's unmistakable kindness in real life has been memed the last couple years when multiple articles talked about how genuinely nice he was. These articles peaked in popularity after his 2019 appearance at E3 in which he revealed his collaboration with CD Projeckt RED.
A fan yelled out that Reeves was "breathtaking", and his response that everyone there was his equal, broke the internet. Keanu's humility is as evident in real life as it is in Johnny's relationship with V.
Johnny And V Against The World
Despite the frustration of being in the same body, Johnny and V's relationship is eventually revealed as one of friendship through shared experience. On the side job, "Chippin' In", Johnny and V have a poignant moment of friendship at Johnny's burial site. Standing in the dark oil fields together, Johnny shares his real feelings about his life. He says he has let all of his friends down and it is no wonder why there is no memorial in his honor.
V can choose to carve Johnny's initials into the site, which prompts Johnny to confide that V is the only true friend he has ever had. They have bonded immensely through their shared trials and fights, and this is one of the saddest scenes in the game. V promises to call Rogue and let Johnny make good on his promise to take her to the movies. Johnny is finally vulnerable here, and this makes him all the more endearing. This is many fans' favorite moment in the game.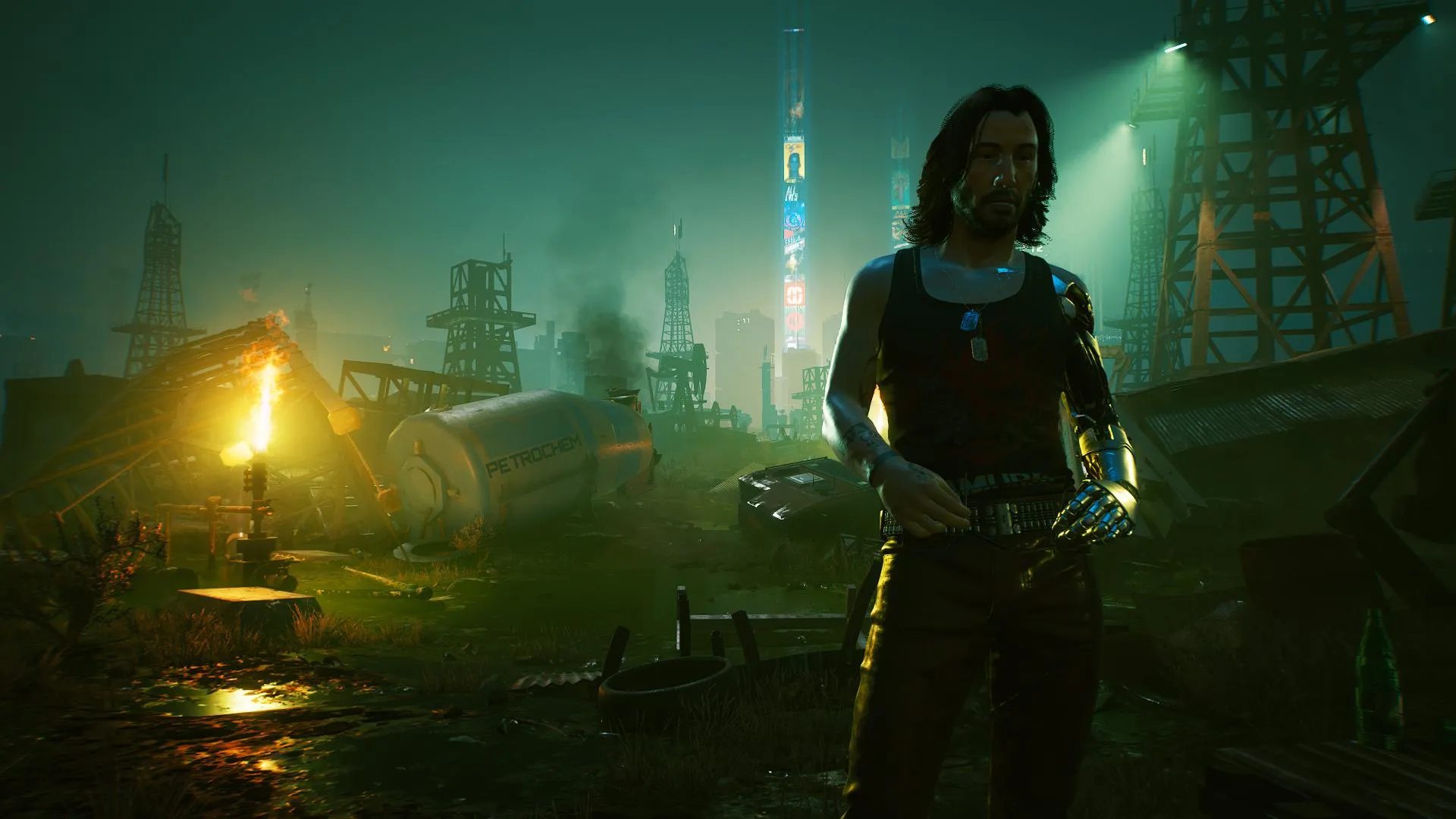 Keanu's Epic Collaboration
Reeves' collaboration with CD Projeckt RED on CyberPunk 2077 did not stop with his impeccable voice acting and motion capture. He also contributed models for multiple motorcycles in the game, based on designs from his own real-life company, ARCH motorcycle. This is just a small detail, but it shows how invested Keanu was in this project.
Johnny Silverhand will forever be one of the most beloved characters in video game history. It is all thanks to Keanu Reeves' emotional vulnerability, hard work, and kind intent. We are lucky to have Johnny in the pop culture annals of history.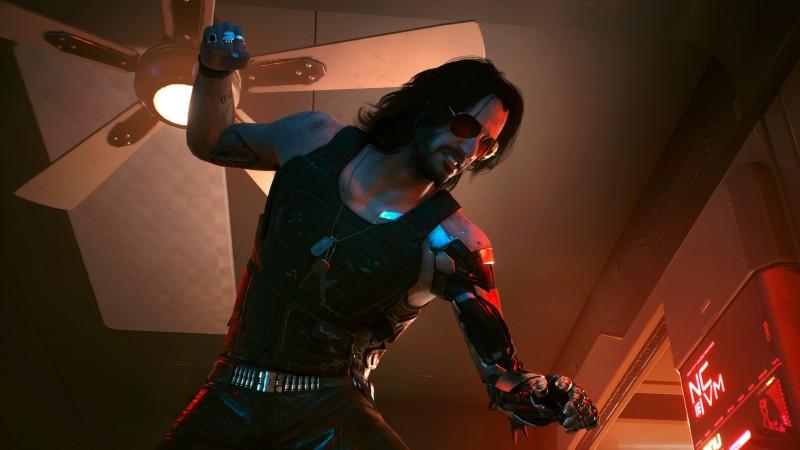 What do you guys think of Keanu Reeves' role as Johnny Silverhand? Do you guys think Johnny has any redeeming qualities? Despite some of the decisions he makes, we like to think Johnny grew over the course of the story. Who's cooler, Keanu Reeves, or Johnny SIlverhand? Sound off in the comments below and let us know what you think about Keanu Reeves and Johnny Silverhand!