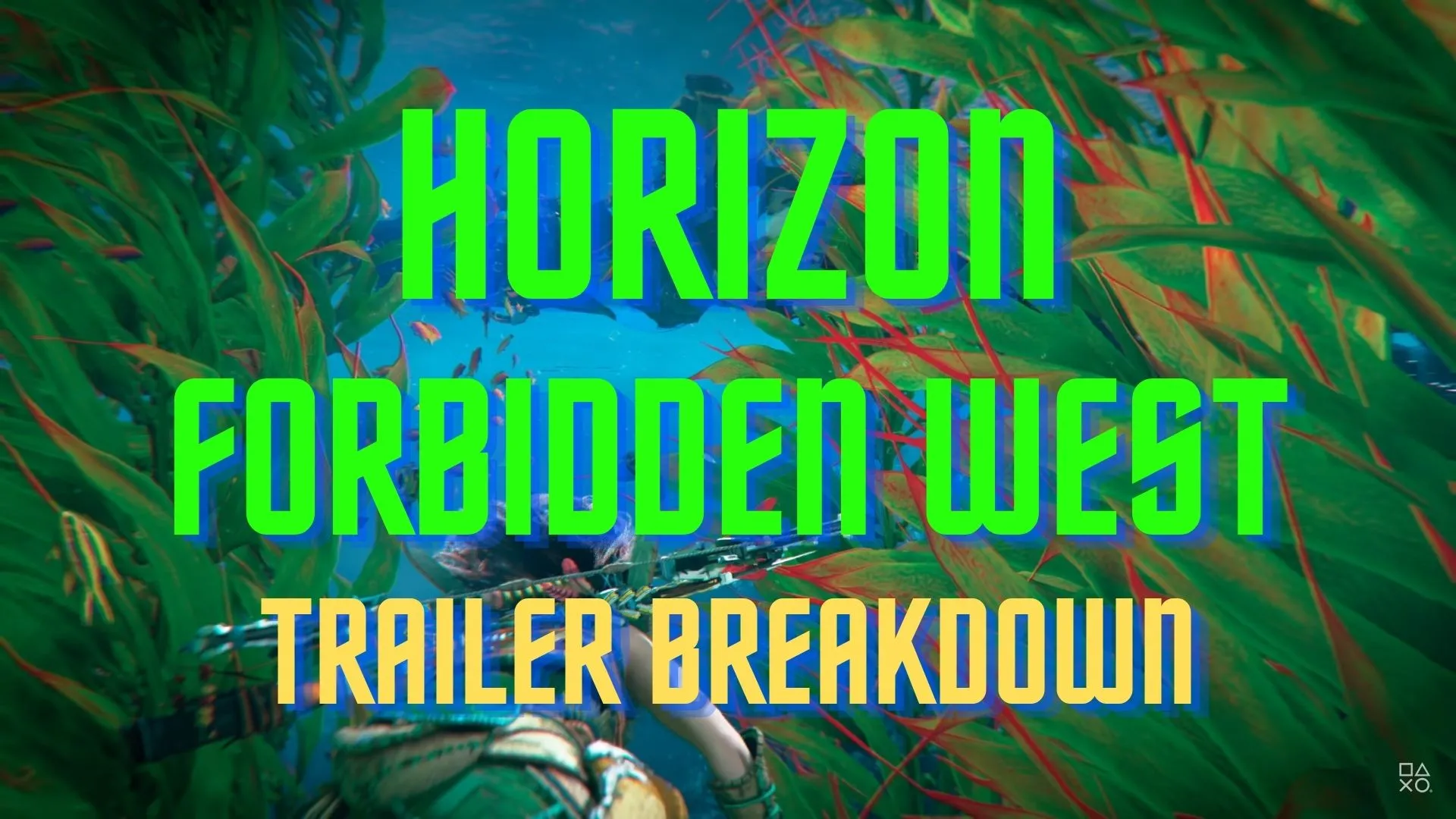 Horizon Forbidden West is a continuation of the great hit Horizon Zero Dawn. It is a game developed by Guerilla Games and published by Sony Interactive Entertainment, the creators of the awesome Killzone franchise. The first game was a huge success, and many people can not wait for the second game in this new series to come out. You will find Horizon Forbidden West Preview below, as well as my own breakdown of the new Horizon Forbidden West trailer.
We will be able to enjoy the game on PS5 in either 30 FPS and 4K, or performance mode in 60 FPS. The gameplay shown to us was in 4K and 30 FPS for the best visual experience.
Horizon Forbidden West Gameplay Trailer Breakdown
What has Changed?
First of all the graphics are improved significantly, and even though Horizon Zero Dawn looked amazing as it is, Horizon Forbidden West even surpasses that level of graphical prowess. Of course, the game will also be released on PS4, and the gameplay we have seen was captured on PS5, but this is the version I will buy and I will focus on that. I think that graphics between the first game and Horizon Forbidden West will not be that different on the last generation of consoles, but in the case of a PS5 version we have seen the improvements are clearly there, and the game looks stunning. The water, the particles you see dripping from mechanical elephants leg or when he attacks through sand are next level.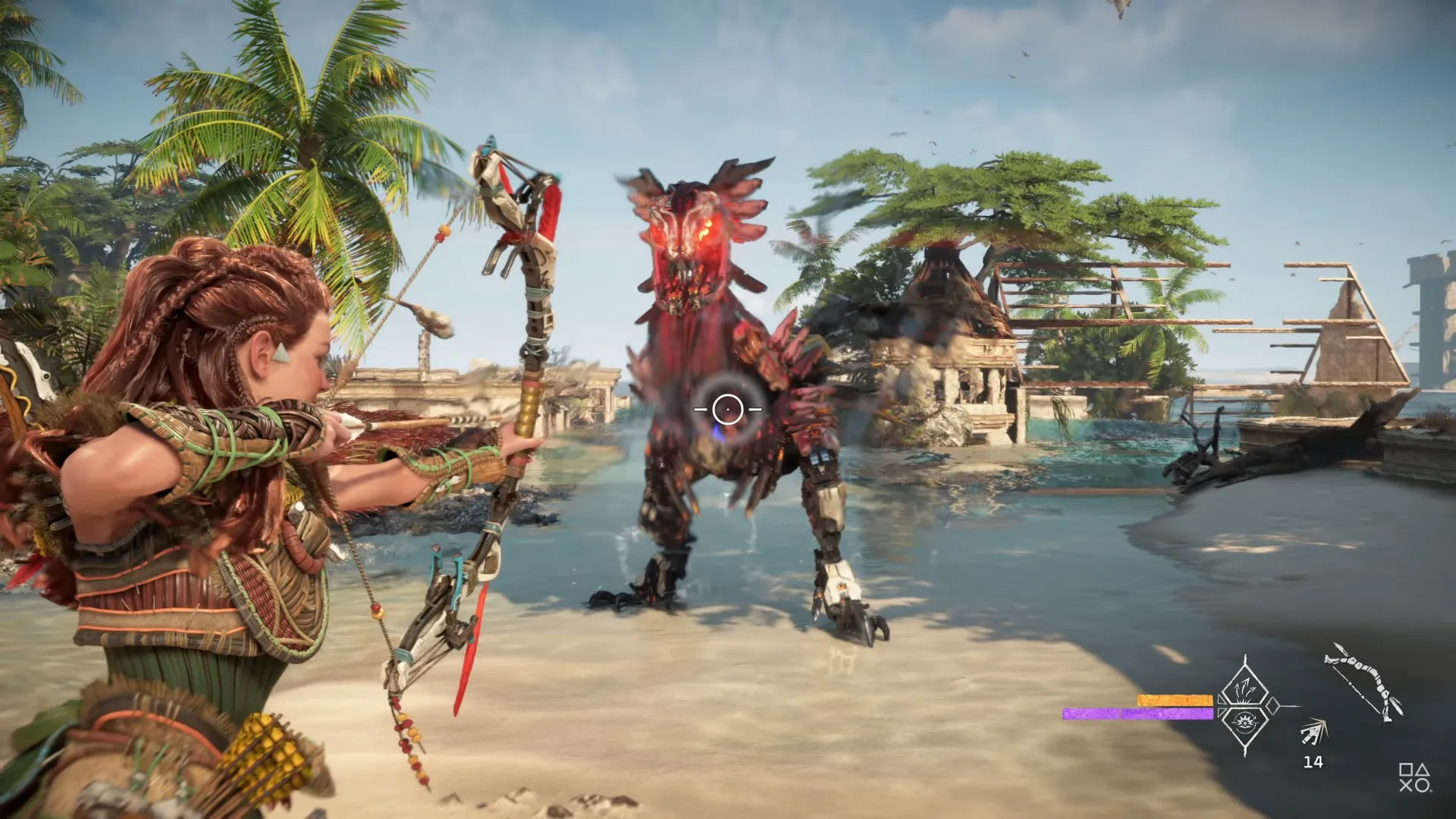 Credit: PlayStation
What is New?
In this section of Horizon Forbidden West preview, I will focus on the stuff that has been added like new mechanics, animations, etc.
We clearly see a lot of new animations, and I loved the fact that everything you do makes Aloy talk about it and comment on it, when we see enemies or running around, she is constantly referencing our actions. I wonder if it is only the case in some missions or in the entire game during our free play in the open world. I love that potential addition because Ashly Burch is one of my favorite voice actresses of all time.
We have also seen a lot of terrain being destroyed which stands out. I wonder if there are going to be only several places that are vulnerable to some attacks, or a bigger part of the world will be destroyable. Other additions are water elements and creatures, the whole mechanic of underwater exploration with boosts to go through faster-moving water is a great idea.
We got a lot of new gadgets that improve our movement like a holographic parachute, which is something that is being added in most big games after Zelda Breath of the Wild, and also a grappling hook that allows Aloy to move more freely and use the environment to her advantage. It allows for quick escapes and changes of pacing during combat.
What Did I Like?
First of all, I loved the first game and everything I found interesting about it is returning in an even better and improved form. The thing that sold Horizon Zero Dawn for me was the world created by the developers. The idea was and is so good that just for that reason alone, to be able to look around the environment and landscapes makes me want to play the game.
A post-apocalyptic world, with people going back to the roots, and machines acting like the animals and creatures taking over the world is something amazing.
I also love the combat and improving yourself during the gameplay and exploration. I hope some of the challenges come back to the game as well.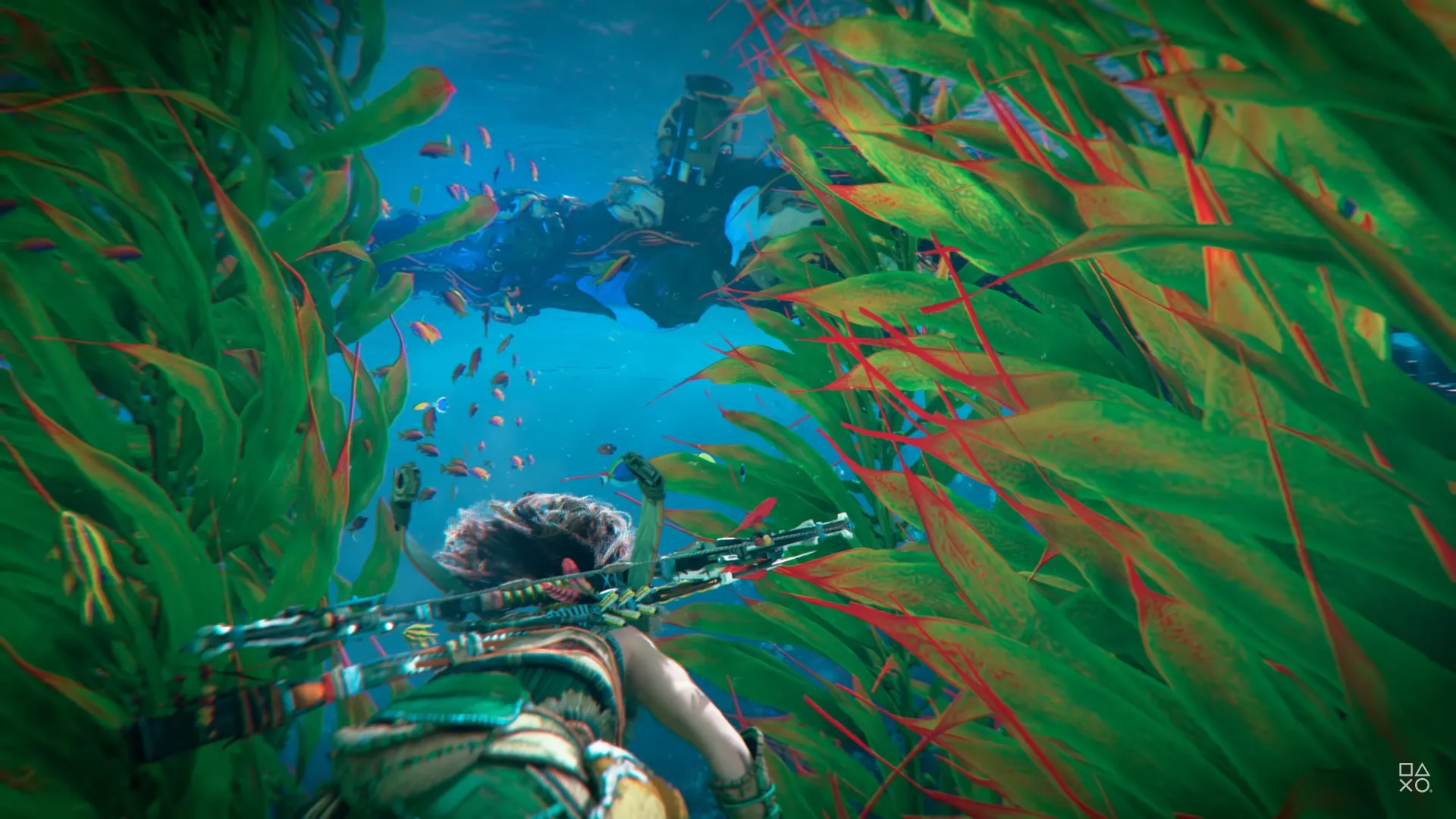 Credit: PlayStation
What Did I NOT Like?
One thing that bothered me in the first game, however, is that even though the world is beautiful, and lived by the machine animals, I felt like it was a bit hollow like something was missing. I hope that gets resolved in the Horizon Forbidden West. One idea I have had was to make the world a bit more segmented, and from what we know so far this might be the case in the second game.
The gameplay we have seen took place in post-apocalyptic San Francisco, but there was also a map of other places in the United States. I am hoping that the world is structured in a more segmental way similar to Final Fantasy VII Remake or Metro Exodus. That change would allow for even more variety when it comes to terrain, weather, mech animal species, flora, and fauna, etc.
You can watch the full gameplay trailer down below after reading this Horizon Forbidden West preview.
New Horizon Forbidden West Trailer
Horizon Forbidden West Preview | Summary
I loved the first game and I cannot wait until I play Horizon Forbidden West on my PS5. I hope that the story keeps me invested in exploring the world and that the game will release in 2021 because this year could use some big PlayStation exclusives. I know that if there are no consoles available to everyone, then there is no point in releasing games, but still, players who got their hands on the new generation of consoles should have something to keep them interested in the system. That would be all for my Horizon Forbidden West preview, and New Horizon Forbidden West Trailer Breakdown.
---
Horizon Forbidden West is scheduled to release later in 2021 on PS4 and PS5.
For some of my lists check out this article about the 5 Best DLCs of the Last 10 Years.