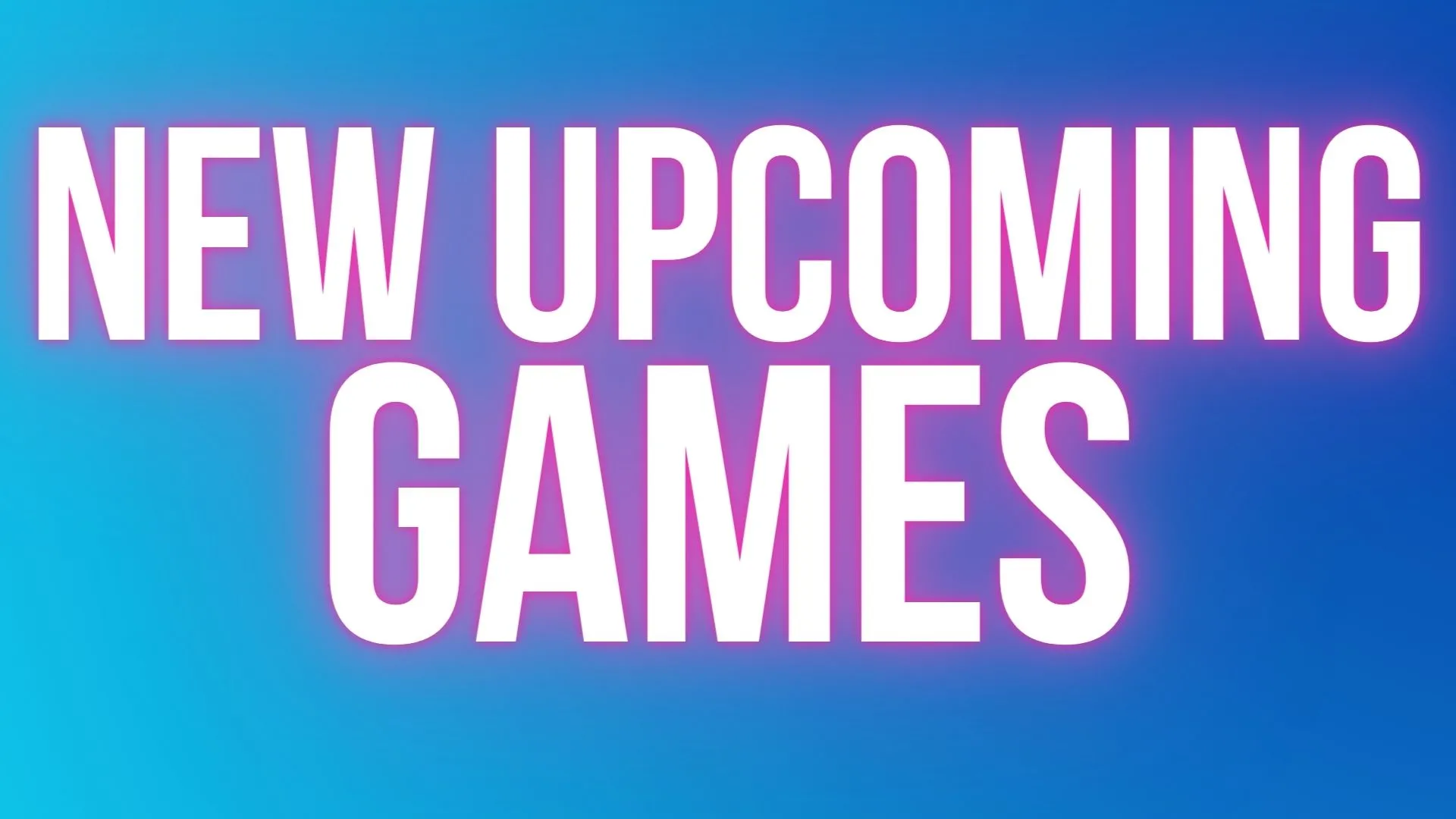 Today I will look at some of the new upcoming games that I found the most interesting, which were revealed on June 5th, 2021 on MathChief's Game Expo and Guerilla Collective Showcase.
New Upcoming Games [June 15th, 2021]
No More Room In Hell 2
A new Hardcore FPS Zombie game 'No More Room In Hell 2' where cooperation and teamwork are vital if the human race is to survive this living hell, where every shot counts.
I personally am very interested in No More Room In Hell 2. It looks very good and has a huge potential of becoming a hit game, especially to play around with friends. I love zombie-themed entertainment, and this game looks dark and grim with a great atmosphere to it, that will enhance both the survival and horror aspects of it.
New Game Trailer
Project Ferocious
FPS Horror Survival game 'Project Ferocious' taking place on an island filled with unnamable monstrosities.
Yet another survival-horror game, but this tame with a lot more gun action in it. The shark image looks disturbing and awesome at the same time. I hope the gameplay's shooting mechanics are done well since it looks like the main aspect of the entire game.
New Game Trailer
Projekt Z
New World War 2 Zombie game 'Projekt Z' where the player can choose different characters, and face off tons of zombies.
Combining World War 2 with zombies is nothing new, but in Projekt Z it looks and sounds amazing. The developers presented us with a short trailer that graphically looks very impressive, especially the fire and weather elements. I hope it plays as good when it releases.
New Game Trailer
INTERLAKES (War of The Worlds)
A new all-out war action game inspired by War of The Worlds called 'Interlakes' where you have to defend against alien machines and more.
This is the odd one on the list, the game looks very clunky and unfinished, but the fun aspects go through the roof. The whole trailer is focused on running away from a huge mechanical spider-like creation, that immediately reminded me of the robot in The Incredibles. If the game gets a focus on multiplayer fun with friends and fixes some of the clunkiness it could be an awesome, fun experience.
PIONER
A new Post-Apocalyptic Stalker-like FPS game 'Pioner'. In the Pioner, you act as an operative and find yourself in a world that has survived a disaster - a Soviet island isolated from the mainland by a large-scale man-made anomaly.
I loved the narrator in this one, the voice and charisma made me instantly interested in the PIONER. It looks like weapon customization will be a key element to the game. Cannot wait to see more on the game.
New Game Trailer
Chernobylite
It is The science fiction survival horror RPG shows off gameplay and a look at its brutal, creepy world in this trailer as showcased during Guerrilla Collective 2021. Set in the hyper-realistic, 3D scanned wasteland of Chernobyl's exclusion zone, play as Igor Khymynyuk, a former physicist and ex-employee of Chernobyl, 30 years on from that fateful day, April 26,1986. The day that changed Chernobyl, and his life, forever. Haunted by the loss of your fiancée Tatiana Amalievain, in the chaotic aftermath, you return to Pripyat for the first time to investigate her mysterious disappearance.
The game was revealed a long time ago, but on June 5th, 2021 we got a new trailer and a release window of July 2021. Definitely one of the most interesting new upcoming games.
New Game Trailer
Fire Tonight
Fire Tonight gets a release date and a look at gameplay during Guerrilla Collective 2021. Check out the trailer for the upcoming narrative puzzle game set in 1990 following a couple's quest to reunite in a city on fire. Follow Maya's quest across a maze-like city set ablaze and help her make her way to Devin when Fire Tonight arrives on Nintendo Switch and PC on August 12, 2021.
I was simply charmed by the characters and the idea. Looks like a fun, short adventure following 2 main characters.
New Game Trailer
The Legend of TianDing
Here's a new look at the sidescrolling action game about Liao TianDing, the legendary Taiwanese Folk Hero, as showcased during Guerrilla Collective 2021. In The Legend of TianDing, explore the dazzling streets of Colonial Japanese Taiwan in the early 20th century, as you rob the rich, feed the poor, and expose the darkness lurking in the heart of Taipei.
The Legend of TianDing is a cool 2D action game, that looks flashy with some great visual effects of combat it is focused on. Graphics are beautiful with pictures like from a high-budget animated movie. The last thing that stood out to me is a great soundtrack, at least in this trailer. I like this type of Japanese-inspired, fast-paced tunes. It was really a gem among all of the new upcoming games.
New Game Trailer
New Upcoming Games Summary
I choose games that made me interested in them for various reasons. Hopefully, you have learned about the games you did not know before. It was just a preview of what is to come in the upcoming E3 2021. I will be doing breakdowns of the new trailers to drop and cover some of the most interesting games of this year's E3.
---
Stay tuned to Games Atlas for all the latest in Gaming as well as guides, lists, reviews, and more. If you are interested in my breakdown articles check out the latest Horizon Forbidden West Preview.
Make it your homepage, and check out the new and improved comment section. I will be answering all comments after this article goes public.