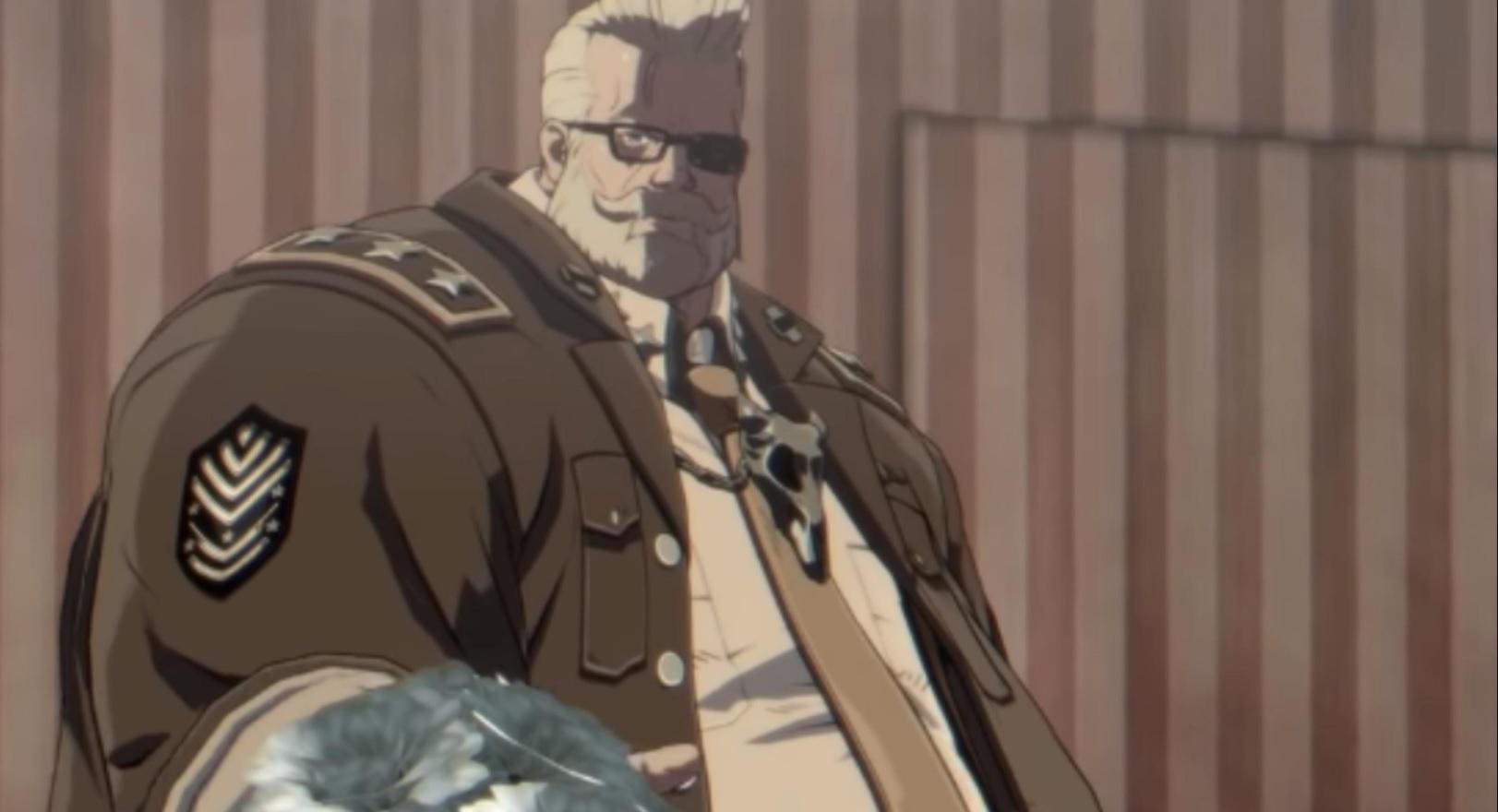 Goldlewis Dickinson is going to be a playable character in Guilty Gear Strive. He shows up in the story mode, but who is he, really? Goldlewis Dickinson is President Colin Vernon's most trusted ally. He seems to be older than most characters in the game, judging by his hair. He has a thick beard, wears glasses, and seems a bit overweight but strong at the same time. His last name is most likely a reference to Bruce Dickinson, the first and current lead singer of Iron Maiden — one of the most popular Heavy Metal bands of all time.
Goldlewis Dickinson Is A DLC Character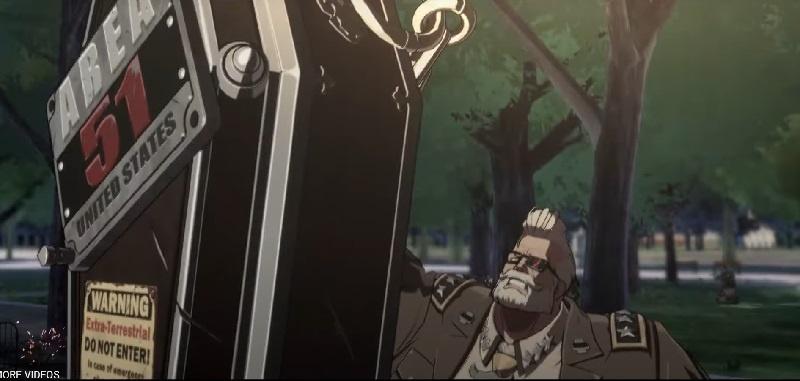 He has just been confirmed by Arc System Works as the first DLC character, although we don't know much about how he will be in game. Being a new fighter to the roster also means that the next character after Goldlewis Dickinson will be a familiar face. Within seven days, we will be able to play him, and not more than a month after that, we will probably know who is coming next.
These are very exciting times for Guilty Gear Strive fans! All indicates that the Cryptids Collector has a weird combination of pure power and set play in his arsenal. I sure hope that his gameplay is unique and ridiculously fun. Unfortunately, Arc System Works trailers are known for being extremely short:
What Do We Know About Goldlewis Dickinson?
As mentioned before, he seems to be a heavy hitter. However, in the trailer, the Alien uses some sort of tracking bomb, which indicates set play. There is also that laser in his eye that seems to paint a target for a larger, deadly satellite-laser. Considering it doesn't instantly explode, it ends up being another indicator of set play — some sort of utility super, maybe.
He is unusually slow and powerful if he is indeed a set play character, which challenges the archetype, making him even more unlike what we are used to seeing in fighting games. His attacks with a coffin cause a tremendously long hit-stun and make the opponent crumple — much like Potemkin's Garuda Impact. Also, it looks like Goldlewis Dickinson's coffin attacks are sequential. Perhaps it frames trap the opponents when he is going from Slash to Heavy Slash.
It is also possible to see the Cryptids Collector grabbing Millia during the trailer, which might mean that he also has a command grab. That would make him one of the most resourceful characters in the game — hopefully not like Sol, who has a command grab, a projectile, an invincible reversal, and so much damage.
Goldlewis Dickinson is an overweight character that does not try to fight the idea that bigger characters should be slower — like Rufus and Bob did in Street Fighter IV and Tekken. Instead, Arc System Works made him look more like a scary, strongman who looks both super strong and super smart.
Let's just hope he is as fun as he looks. We might get an official Guide video with more details on his gameplay in a few days.
---
For more on Guilty Gear Strive, check our other articles below: