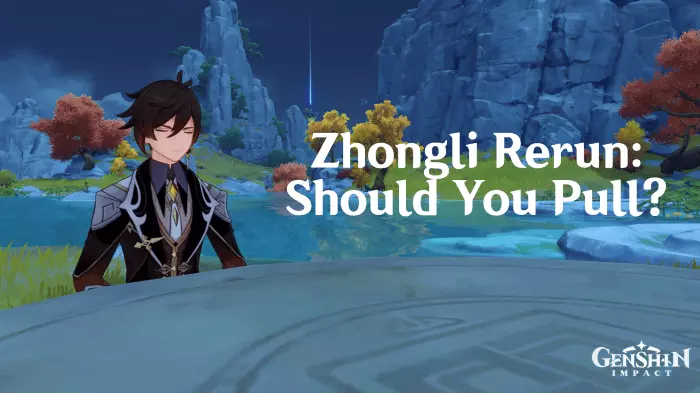 Introduction
With the current Zhongli Rerun in the 2.4 update alongside Ganyu's rerun, this article will explore Zhongli's value as a Burst-DPS/Shieldbot and how to build him. Additionally, I will consider whether he is a worthy addition to your team, compared to other characters and Ganyu in particular. For those who already have Zhongli, I will discuss his constellations and their uses. To learn more about how to build Zhongli, you can check out my article here.
Zhongli's Support Value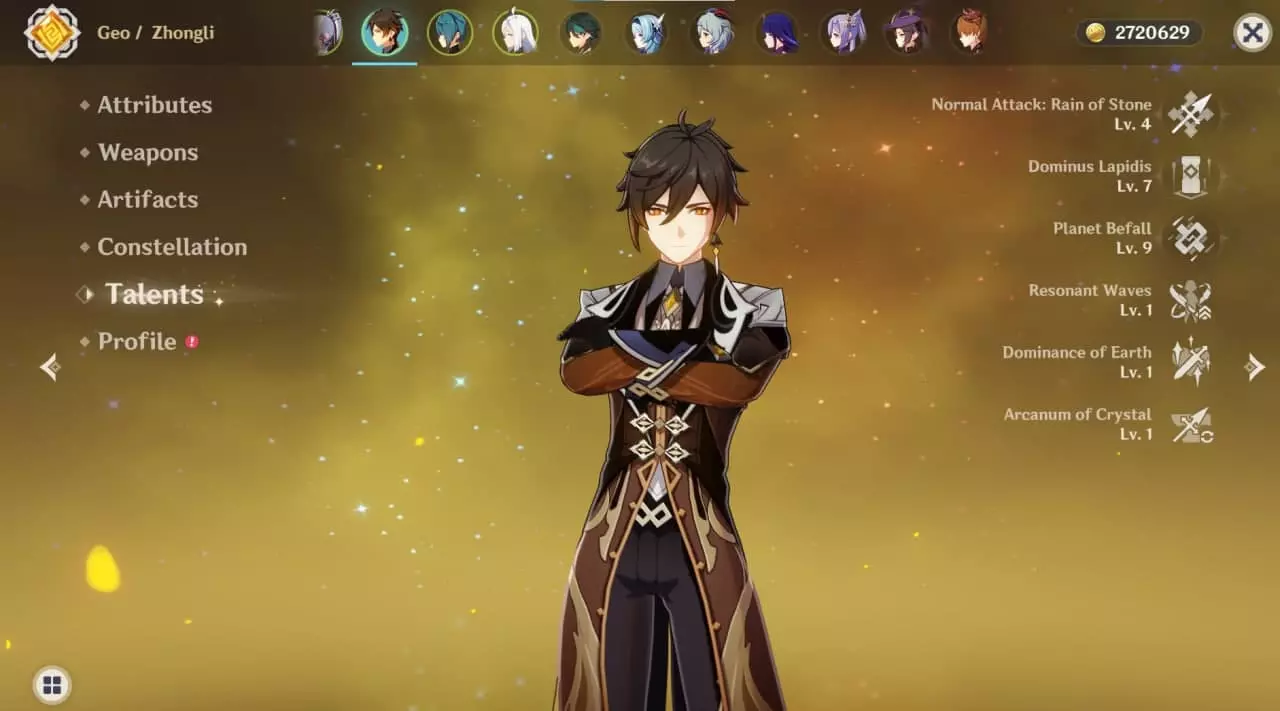 Pros:
Zhongli is clearly one of the best support characters currently available in Genshin Impact that remains useful in the current Abyss and has an extremely tanky shield.
His large AoE with his Ultimate freezes enemies, ensuring that your hits and combos do not miss. This is also helpful for Ley-line Monolith type challenges in Abyss.
His pillar (E) is great for exploration but also allows for plunge attacks and energy regeneration for other team members.
The Geo element is extremely versatile and can break shields of enemies.
His tanky shield allows you to execute combos easily and not worry about dodging enemy attacks. This is particularly helpful when enemies do AoE damage, such as the Hydro Mimics in Spiral Abyss.
Cons:
Some feel that Zhongli doesn't deal enough damage/isn't a good enough support in the current Abyss, especially with the bleed mechanic.
Depending on your Zhongli build, you may not have a tanky enough shield (if built as a Burst DPS) or you may not deal enough damage with your Ultimate (if built as a shieldbot).
Building
Zhongli is easy to build with decent F2P (craftable or purchasable) weapons available, regardless of whether you want him as a Burst-DPS or Shieldbot. A Burst-DPS should use 2 Archaic Petra, 2 Noblesse Oblige while a Shieldbot would use 4 Tenacity of the Millelith. Alternatively, a 4 set of Noblesse Oblige can be used as well. For more information on his build, you can read my build guide.
Team Building
Zhongli is popular with the Full Geo team composition, such as Itto (Main DPS), Gorou (buffs, support), Zhongli (shielder), Albedo (support, Sub-DPS/Burst-DPS). However, he would work with any team to decrease interruptions from enemy attacks. Particularly, Ganyu, Yoimiya and Eula's playstyles seem to be complemented by Zhongli's shield. An example of the team composition I use in Spiral Abyss is Bennett (healer, supports), Zhongli (shields), Mona (support) and Eula (Main DPS).
Constellations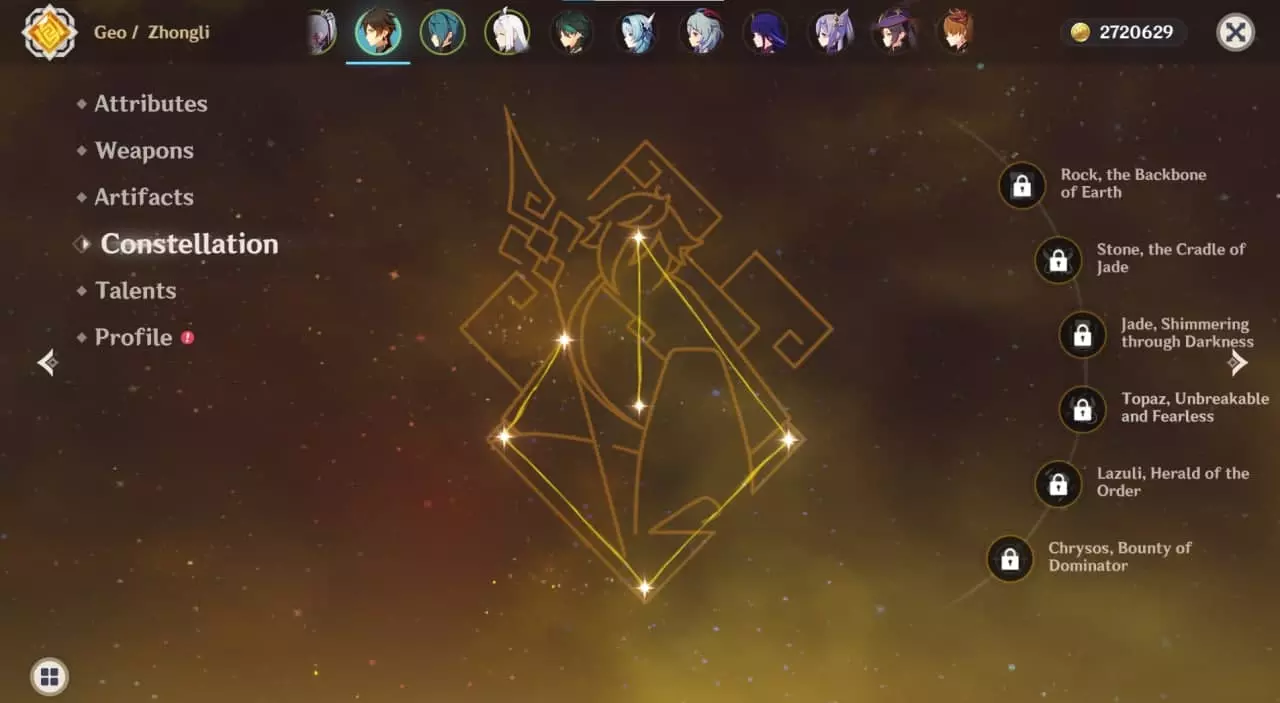 Zhongli's Constellations aren't necessary for you to deal big damage numbers with your Ultimate or to be a Shieldbot, but there are some support upgrades. Details and review of his constellations are below:
Rock, the Backbone of Earth

Increases the maximum number of Stone Steles created by Dominus Lapidis that may exist simultaneously to 2.
This is helpful if you have other characters in your team that rely on "Geo structures" such as Albedo and Gorou, and it deals more damage periodically to enemies.

Stone, the Cradle of Jade

Planet Befall grats nearby characters on the field a Jade Shield when it descends
This is very helpful for playing challenging content (particularly those combat events) in Co-Op, but otherwise isn't helpful in Spiral Abyss.

Jade, Shimmering through Darkness

Increases level of Dominus Lapidis by 3, maximum upgrade level is 15.
This could be helpful for Shieldbot Zhongli, but honestly, your shield should be tanky enough without any constellations.

Topaz, Unbreakable and Fearless

Increases Planet Befall's AoE by 20% and increases the duration of Planet Befall's Petrification effect by 2s.
This helps his ultimate greatly and ensures you hit your enemies, but is not worth the cost.

Lazuli, Herald of the Order

Increases level of Planet Befall by 3, maximum upgrade level is 15.
Once again, helpful to increase DPS but not worth the money for low-spenders.

Chrysos, Bounty of Dominator

When the Jade Shield takes DMG, 40% of incoming DMG is converted to HP for the current character. A single instance of regeneration cannot exceed 8% of that character's Max HP.
Considering that it costs about 1000USD to get a "Healer" Zhongli, I'd say just put a healer on your team instead.
Ganyu vs Zhongli
Since Zhongli will be rerun with Ganyu, I would like to compare their roles in teams to see which playstyle or role you might prefer. You can refer to Ganyu's "Should You Pull" article here!
Zhongli as a support can be used in pretty much any team composition. His tanky shield decreases the RES of enemies and his handy ultimate helps to freeze opponents temporarily. Definitely, one of the strongest supports, especially if you have glass cannon characters or prefer not to be disrupted mid-attacks.
On the other hand, Ganyu is definitely a strong DPS with many pros, depending on your preferred playstyle. Her ranged damage and ease to build/play definitely make her a great DPS in open-world and Spiral Abyss. However, there are many other great Cryo DPS characters out there, so fret not if you would like to try for someone else!
Conclusion and Experiences
If you are looking for a Support character that can decrease interruptions and is easy to build, Zhongli is the character for you. I was lucky enough to obtain Zhongli in his original run and use him in all Spiral Abyss floors. On floor 12 especially, his shield helps me to stay alive and his Ultimate is incredibly useful.
Ultimately, it is your decision if you would like to pull for Zhongli. I would suggest trying his character trial to see if you enjoy his playstyle. We hope that you have found this article helpful and that you will enjoy the new updates in the 2.4 version of Genshin Impact (more information here)! Do look out for more Genshin guides from me and let us know if there are other articles you would like to read!