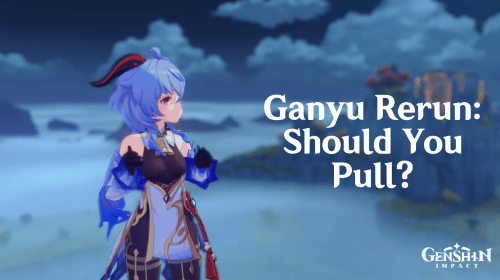 Introduction
With the upcoming Ganyu Rerun in the 2.4 update alongside Zhongli's rerun, this article will explore Ganyu's value as a DPS and how to build her. Additionally, I will consider whether she is a worthy addition to your team, compared to other characters and Zhongli in particular. For those who already have Ganyu, I will discuss her constellations and their uses. To learn more about how to build Ganyu, you can check out my article here.
Ganyu's DPS Value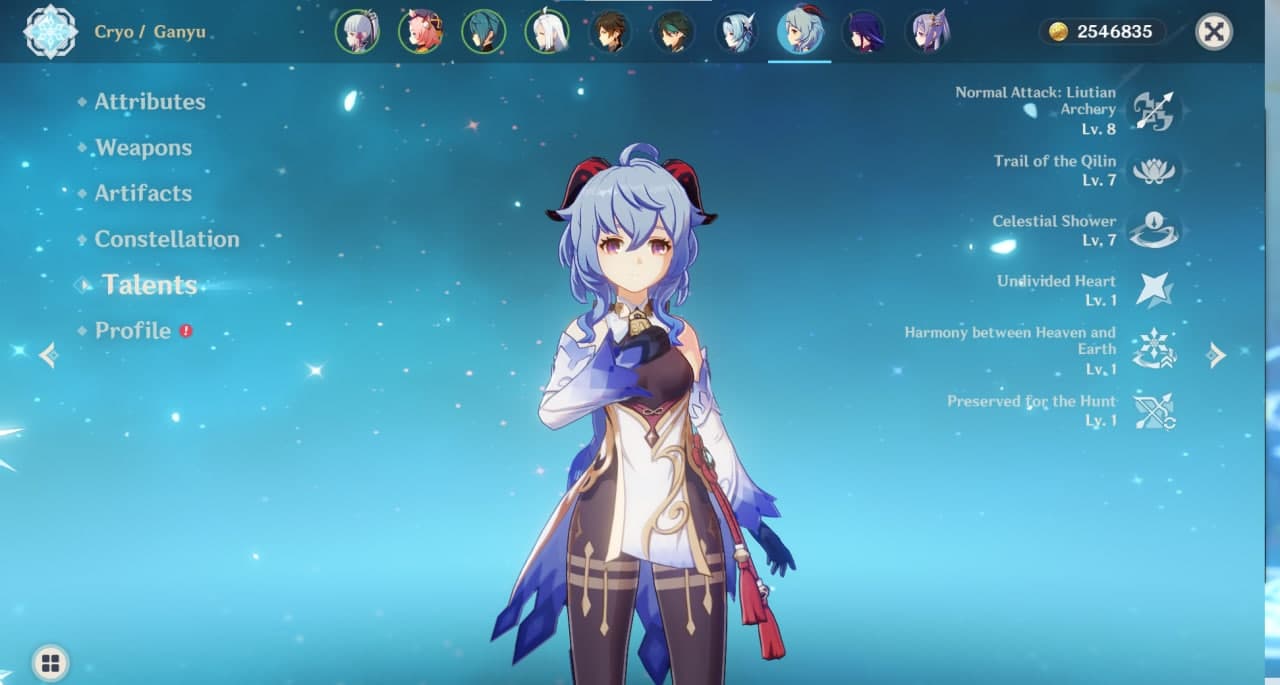 Pros:
Ganyu is clearly one of the best DPS characters currently available in Genshin Impact that remains somewhat useful in the current Abyss, as long as she is given a good team to leverage on her strengths as a glass cannon of sorts.
Her large AoE with her Ultimate (dealing consistent DPS) prevents you from "missing" your Ultimate entirely, something that is rather common with one-hit Ultimates when enemies teleport.
Consistent Cryo DMG done with her Ultimate allows for the Freeze team comp, easily one of the most broken team comps in this game.
Her skill can act as crowd control and divert the damage done to Ganyu herself. The crowd control is helpful in Ley-line monolith protection floors of Abyss.
Cryo is one of the strongest elements in the game, with high damage multipliers with "Melt".
Ganyu does not require constellations to deal big DMG numbers and is one of the easiest and most F2P friendly characters to build.
Ganyu does ranged attacks very well and doesn't require much aiming skill for those playing on mobile.
She is able to consistently deal damage without any downtime and is particularly helpful in Electro and Hydro Abyss Lectors in the Abyss.
Cons:
Ganyu is essentially a glass cannon, making it risky to use her at higher floors of Spiral Abyss, particularly with corrosion that continuously drains HP. You can't deal damage when you're dead :/

Her playstyle gets rather repetitive and boring after awhile, feeling like Aim Bots with no real incentive to aim properly.
She will definitely require either a Shield/Healer on her team to ensure that her charged shots are not interrupted.
Building
Ganyu is extremely easy and low-cost to build with decent F2P (craftable or purchasable) weapons available. Blizzard Strayer's comes from a domain that you probably would have done to build any Hydro or Cryo characters. For more information on his build, you can read my build guide.
Team Building
Ganyu needs either a healer or a shielder in her team. Ganyu is popular with the Freeze team composition, such as Ganyu, Kokomi (healer and freeze), Zhongli (shielder), Kazuha (support). A F2P friendly team would be Ganyu, Mona (support and freeze), Diona (healer and shielder), Sucrose (crowd control). An example of the team composition I use in Spiral Abyss is below: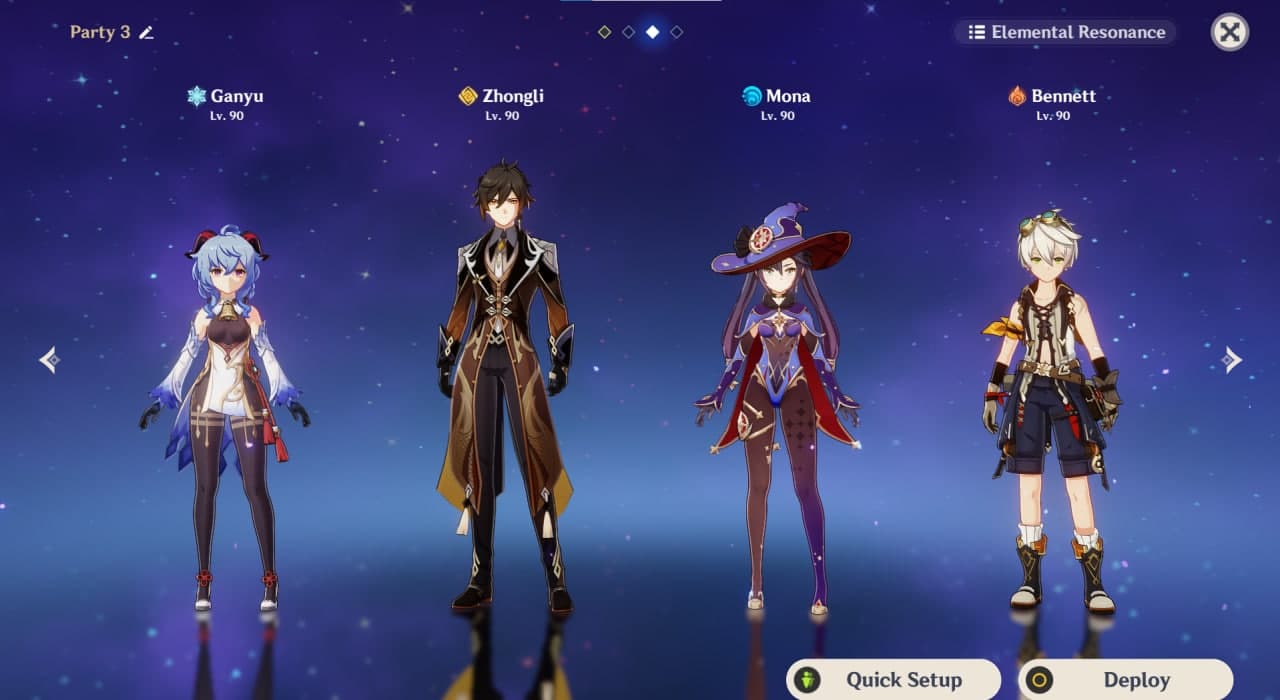 I use Bennett as a healer and to increase her damage (with Pyro application as well), while Zhongli shields and Mona is a support character to further increase damage and provide a Freeze comp.
Constellations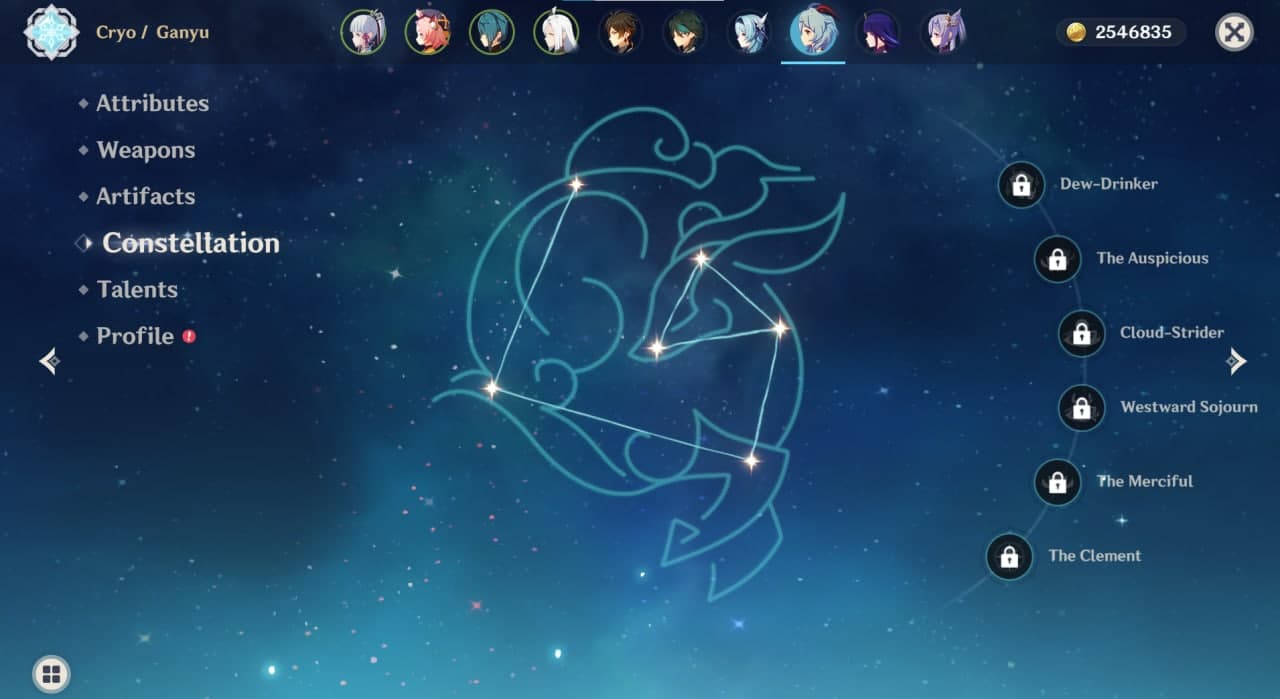 Ganyu's Constellations aren't necessary for you to deal big damage numbers, but there are definitely many big DPS upgrades. Details and review of her constellations are below:
Dew-Drinker

Taking DMG from charged level 2 Frostflake Arrow Bloom decreases opponents' Cryo RES by 15% for 6s. A hit regenerates 2 energy for Ganyu, the effect can only occur once per Charge Level 2 Frostflake arrow, regardless of whether it hits the target.
This adds a significant amount of DPS to your team.

The Auspicious

Trail of the Qilin gains 1 additional charge.
Not a very worthy constellation, there are better options for crowd control like Kazuha, Venti or even Sucrose.

Cloud-Strider

Increases level of Celestial Shower by 3, maximum upgrade level is 15.
Though her scaling numbers are good, the increased level isn't worth your money as a low-spender.

Westward Sojourn

Opponents standing within the AoE of Celestial Shower take increased DMG. This effect strengthens over time, increased DMG taken begins at 5% and increases by 5% every 3s, up to a maximum of 25%. The effect lingers for 3s after the opponent leaves the AoE.
This helps her ultimate greatly, but still not worth the money.

The Merciful

Increases level of Trail of the Qilin by 3, maximum upgrade level is 15.
Once again, helpful to increase DPS but not worth the money for low-spenders.

The Clement

Using Trail of the Qilin causes the next Frostflake Arow shot within the 30s to not require charging.
This isn't worth either, it's about 1000 dollars for a bit of extra damage.
Ganyu vs Zhongli
Since Ganyu will be rerun with Zhongli, I would like to compare their roles in teams to see which playstyle or role you might prefer. Do look out for a similar "Should you pull for Zhongli" guide coming soon!
Ganyu is definitely a strong DPS with many pros (as listed above), depending on your playstyle. Her ranged damage and ease to build/play definitely makes her a great DPS in open-world and Spiral Abyss.
Zhongli, on the other hand, is a supporting character that can be used in pretty much any team composition. His tanky shield decreases RES of enemies and his handy ultimate helps to freeze opponents temporarily. Definitely, one of the strongest supports, especially if you have glass cannon characters or prefer not to be disrupted mid-attacks.
Conclusion and Experiences
If you are looking for a DPS character that can deal big damage numbers regardless of your F2P status, Ganyu could be the character for you. I was lucky enough to obtain Ganyu in her original run (after saving 120 pulls) and typically use her in Spiral Abyss floor 10-11. On floor 12, I find it rather difficult to keep her alive when enemies deal enough damage to shred my shields. However, I have no complaints with her at Floors 9-11 and find her especially useful when killing the Abyss Lectors as her continuous Cryo DMG from charged attacks and ultimate can shred their shields.
Ultimately, it is your decision if you would like to pull for Ganyu. I would suggest trying her character trial to see if you enjoy her playstyle. We hope that you have found this article helpful and that you will enjoy the new updates in the 2.4 version of Genshin Impact (more information here)! Do look out for more Genshin guides from me and let us know if there are other articles you would like to read!