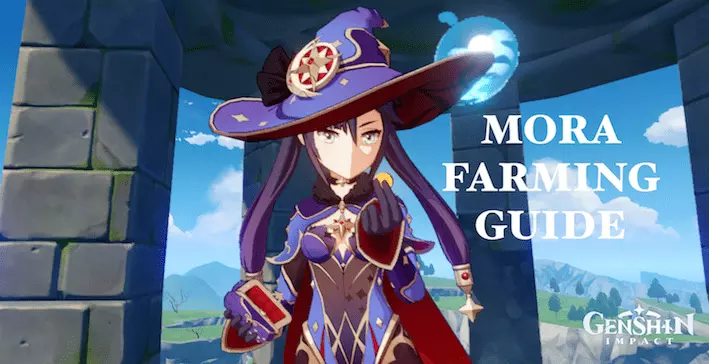 Players who have reached higher ARs have definitely felt the pain of upgrading a single character talent and using up almost all your Mora. Though Mora seems to be a limitless supply when you first start to play Genshin Impact, upgrading various aspects of your characters can be pricey in late-game. As someone who used all his Mora to level Rust to level 90 and to upgrade Tartaglia's Ultimate talent, I will be addressing some tips on how to farm Mora efficiently and with the lowest Resin cost.
Ley Line Disorders

Completing the Ley Line Disorders is definitely the fastest method to get the most Mora. If you are short on Mora, you can either use Condensed Resin or Original Resin to get more Mora, but refrain from using Fragile Resin since it should be used to get better Artifact rolls. From 26th February to 5th March, the Ley Line Overflow event will allow you to get double the rewards. If you are not currently short of Mora, I would suggest waiting for the Event to start such that you can save more resin in obtaining Mora and EXP books. You will be able to get a maximum of 3 bonuses per day, so do make full use of your resin in the upcoming event!
World Quests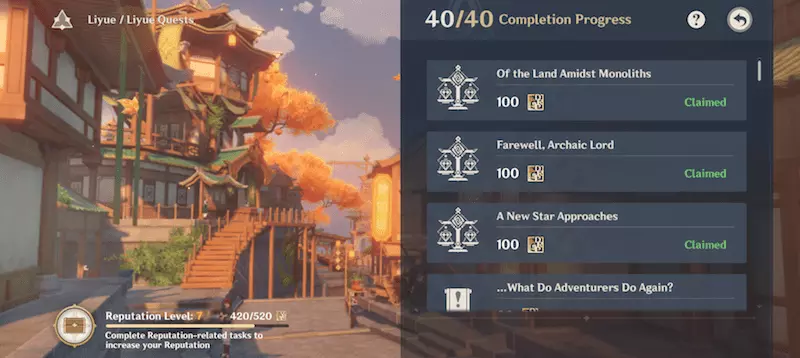 Many World Quests (in both Mondstadt and Liyue) can give you upwards of 15000 Mora. If you have not already completed all World Quests in both Liyue and Mondstadt, you can check the remaining uncompleted quests at the respective Reputation points. Knowing the remaining World Quests makes it easier for you to complete them faster instead of hunting down the NPC to speak to, before activating said quests. Do note that completing some quests such as The Chi of Guyun allow you to unlock more World Quests, so ensure that you are aware of the various requirements if you are seemingly unable to activate a quest. If some of the World Quests are difficult to complete, you can complete them in Co-Op. For example, the Nine Pillars of Peace Quest has been notoriously difficult to complete, so do bring along some friends if you find it a challenge to finish the domain.
If you are particularly pressed for Mora, completing the World Quests below will give great rewards:
Nine Pillars of Peace (180,000 or 200,000)
The Secret of Nantianmen (80,000)
Necessary Procedures (100,000)
Tianqiu Treasure Trail (300,000)
Bounties and Requests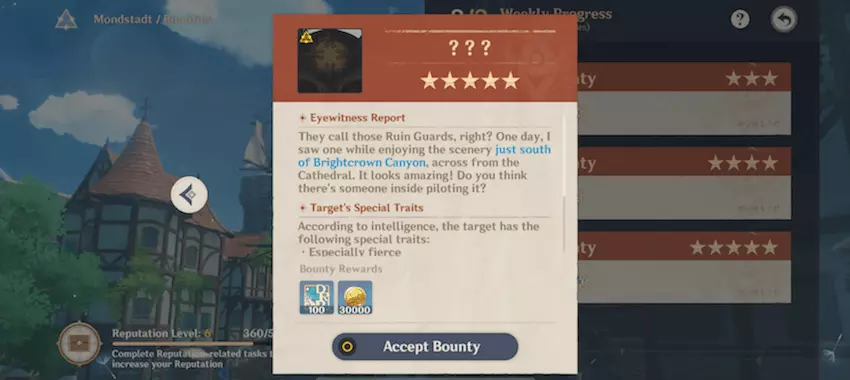 Bounties and Requests from Reputations in both Mondstadt and Liyue will give you 20,000-30,000 Mora, even if you have already reached Reputation Level 8 in both cities. You can continue to complete these weekly, particularly since no Resin is required and you have an entire week to complete them. As mentioned above, if it is a challenge to complete bounties, you can always complete them in Co-Op as well. Do ensure that you read the requirements for each enemy when doing bounties, such that you know which element characters to bring. Bringing a Hydro DPS when the enemy is invulnerable to Hydro DMG could greatly hinder your progress.
Expeditions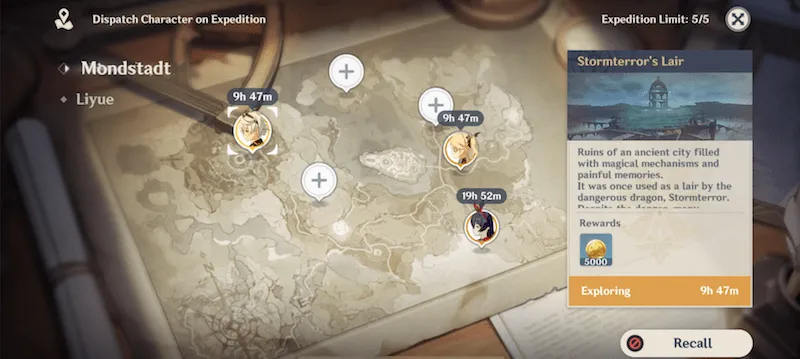 Expeditions is a great source for farming materials in general, even if the rewards for Mora might not be that high. I would recommend sending your characters on expeditions after you collect your Daily Commission rewards from the Adventurer's Guild and turning app notifications on (if you play on mobile) to be notified once expeditions are completed. Apart from Mora, you can also get crafting materials (White Iron chunks, Crystals) and ingredients for cooking through expeditions. Do note that characters in your party can now complete expeditions as well, so make full use of the shortened time passives of characters native to Mondstadt and Liyue. However, I would definitely suggest sending at least 1 character on a Mora expedition daily, as it all adds up eventually.
Domains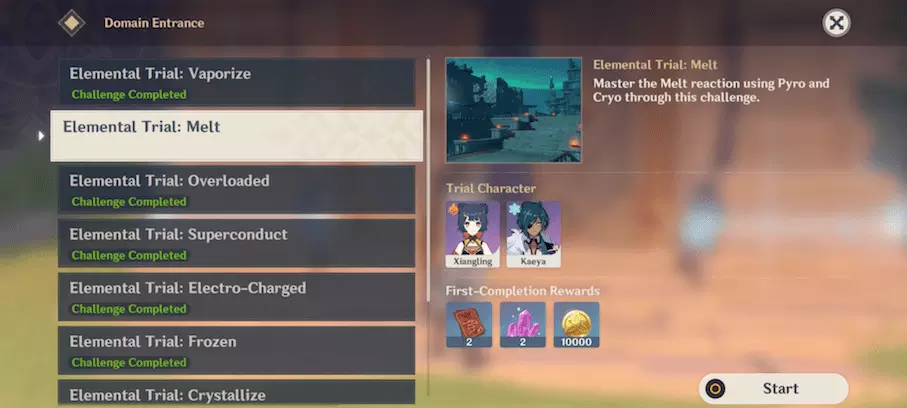 Domains that can only be completed once (such as Domain of the Wayward Path) can give loads of Mora and other rewards such as Primogems and Keys to Shrines of Depth. If you struggled with completing it before, you can do it when your characters are at higher levels as the domain difficulty remains stagnant even as your world level increases. Particularly, the 1.2 Patch has given an update to the Temple of the Lion, where you can complete Elemental Trials with free characters to get 10000 Mora per trial. These trials do not require resin to complete and I would definitely recommend completing them once you can.
Chests and World Exploration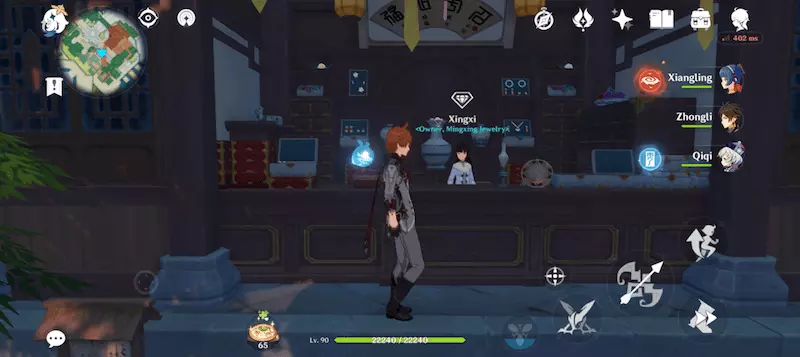 Anemo and Geo Sigils obtained from chests can be exchanged for Mora in the Souvenir shops in Mondstadt and Liyue respectively. Ensure that you buy up each souvenir store before purchasing Mora, as that is a requirement to unlock it in the store. Using the Anemo and Geo treasure compasses (unlocked from Reputation Level 6) in areas where you have low World Exploration allows you to find more chests that can hence give more Mora. With each chest opened, world exploration will increase as well. Note that reaching 20%, 40% and 60% exploration in Mondstadt and Liyue will give you Mora rewards from Reputation, but this might not be a priority if you are already at >60% exploration, since no Mora is awarded at 80% and 100%.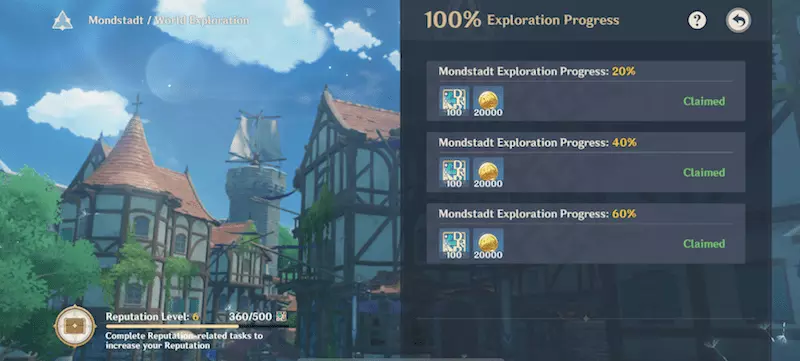 Investigations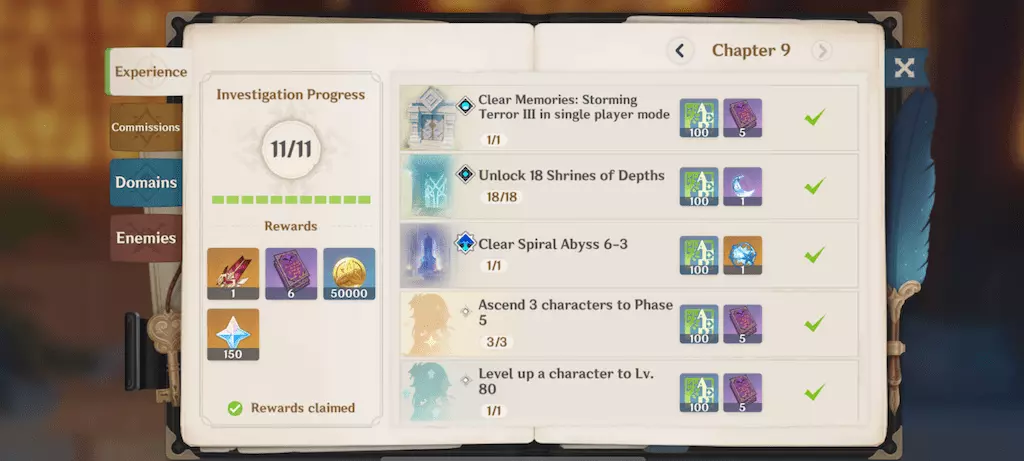 Investigations can be found in the book at the top of your screen and have handsome rewards for various achievements. If you have not already completed all your investigations, do take a look as the high rewards (500,000 Mora) are definitely worth it.
Other Ways
When exploring in Liyue, you may notice a mouse running around that burrows into the ground when you get closer. Click "Investigate" and chase the mouse for Mora, until you eventually attack it to get Mora rewards. As these animals are rather difficult to find, do chase after it whenever you find one.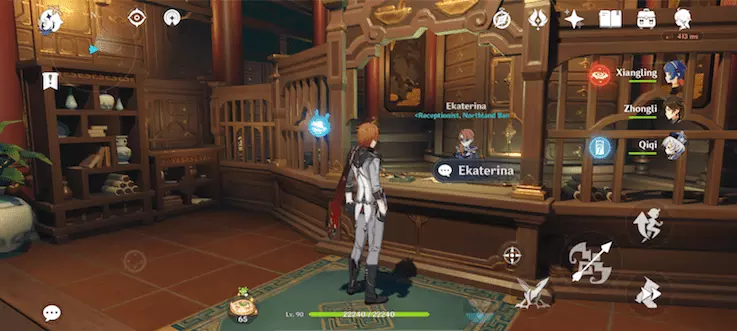 Going to Northland Bank (located near the Souvenir Shop in Liyue) and speaking to Ekaterina allows you to swap the remaining bag of Mora from Tartaglia during his story quest. If you have not already completed his story quest, you can try spending less Mora such that you have more to keep for yourself. Additionally, taking the stairs upwards behind the counter leads you to a Precious Chest that contains 200,000 Mora.
Lastly, you can always exchange artifacts for Mora if needed through your Inventory. This is strongly discouraged as Artifacts are difficult to farm and should be used for levelling your main character artifacts.
When to use Mora
Mora should mainly be used for levelling characters, ascending weapons, refining artifacts and levelling character talents. Though the 1.2 patch saw the increase in items sold in stores (particularly items that are required for the ascension of characters such as Violetgrass, Jueyun Chilies, Glaze Lilies), I would strongly recommend saving your Mora for other uses. If possible, try to process foods for yourself as well instead of buying the products from the General Goods stores. After attaining a higher AR in Genshin Impact, you will understand that every last Mora counts. If you are impatient, you can process foods before logging off Genshin Impact each day such that you can cook with the processed foods when you log back into the game. Additionally, you can refer to my guide about the best spots for farming local specialties here.
We hope you found this guide helpful and will not end up like Mona or Zhongli with only a few Mora in your wallet! Do let us know if you would like to read more guides about Genshin Impact and happy farming travellers!