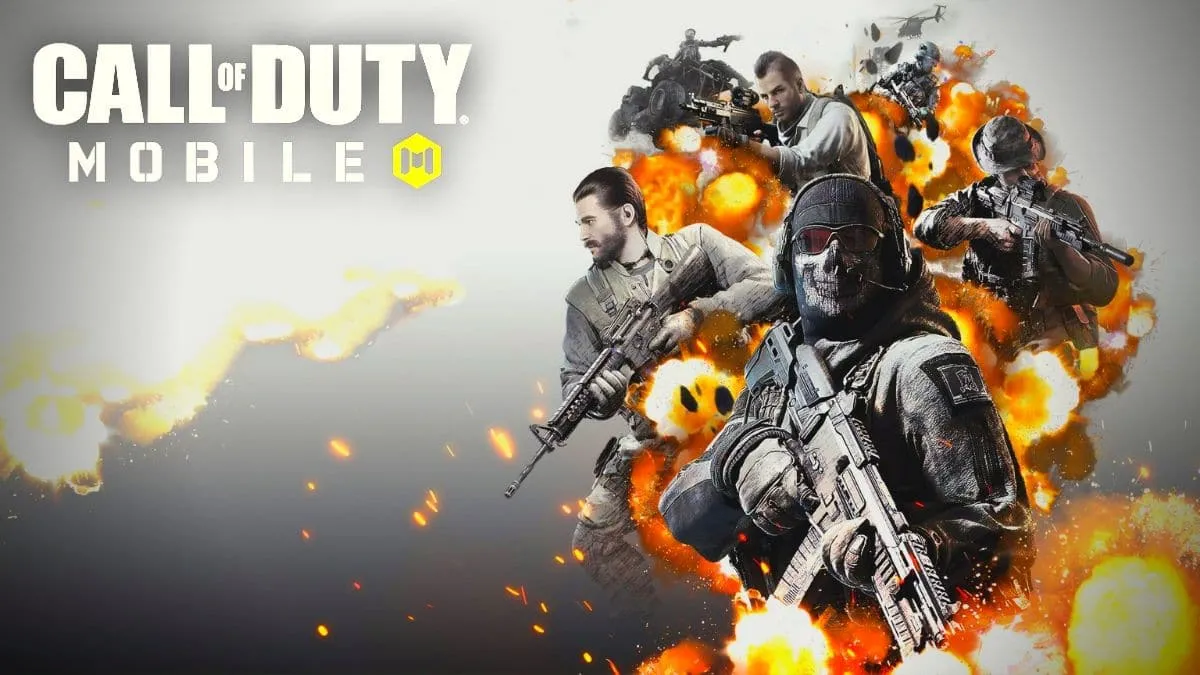 Every gamer takes pride in their profile. It usually has its in-game achievements and stats. This reminds them of how good they are in that game.
Call Of Duty: Mobile also has a unique Player Profile for every player. Today, we're going to be taking a look at all the different features of your Profile.
Let's begin by taking a look at how you can change your name in COD: Mobile.
How to Change Your Name in Call of Duty: Mobile
Maybe using "NoobSlayer69" as a username wasn't the best idea, especially if you want to start playing COD: Mobile professionally. Or, you might have thought of a better nickname than your current one.
Let's check out the following two methods:
The Paid Way (500 CoD Points)
The first option available is the way the developers want it to, spend real-world money (500 CoD Points) to buy a Name Change Card and change it. Here's how it works:
All you need to do is tap the player icon, and navigate to the second tab ("Player Profile").
Then simply tap the pencil icon, and you'll be able to change your name.
You can only change your name once every three days with this method.
So, we would suggest you use the next method (Facebook Trick) not only because it's free, but you can do it over and over again.
The Free Facebook Trick
You'll only need to have an active Facebook account to do it though. Again, this trick makes it completely free. The steps are as follows:
Once you launch Call Of Duty: Mobile, select the Facebook option to log in with your Facebook account.
When you have successfully logged in, your progress will be attached to your Facebook account.
You will then need to uninstall Call Of Duty: Mobile. If you're on iOS you need to hold down the app icon and tap the X that will appear in the corner. If you're on android you can uninstall it by going to Google Play and tapping Uninstall.
Then, simply reinstall it through Google Play or the App Store and log in with your Facebook account. Once you do that, you can input your new nickname.
Keep in mind that you can create a Facebook account specifically for COD: Mobile if you don't wish to link your one.
Nicknames are nice, but what about your profile picture?
How to Add or Change Your Profile Picture in Call of Duty: Mobile
As with any game of the Call Of Duty franchise, you can customize almost everything according to your liking. The same goes for the profile picture.
Some of you who are new to the game might find it hard to navigate around the interface. But we're here to help you. The steps are straightforward:
Launch the Call Of Duty: Mobile app.
Get through all the notifications about the new updates, offers, etc, and tap the player icon (top-left part of the screen).
Once you're there, tap on the next tab to see the different options for your player card.
Now, feel free to have as much fun customizing your player card as you want.
You can choose from different avatars, emblems, or calling cards.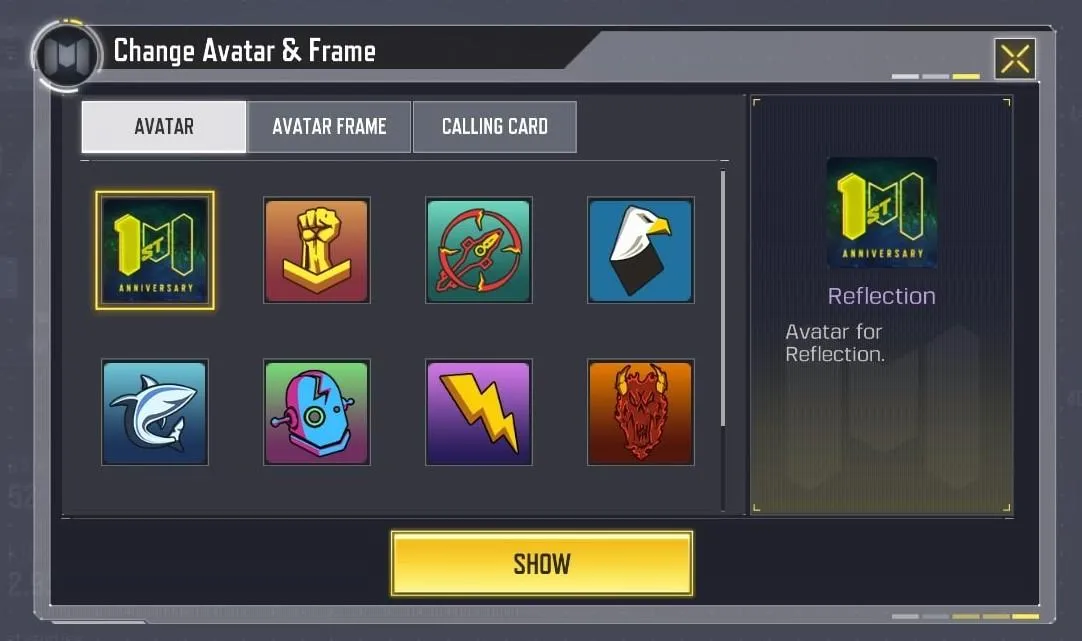 Now, if you want to have your Facebook profile picture as your in-game profile picture, you'll have to log in to your Facebook account and link it with COD: Mobile. You can then follow the steps we said above to navigate to your avatar customization.
You'll then need to tap on Restore Defaults (bottom of the menu), and you'll simply revert to your Facebook profile picture.
Player Levels & Rewards (How to Level Up Fast)
You might have noticed that as you rank up, you're getting a ton of rewards. From guns to perks and scorestreaks, you'll get some cool stuff the more you play.
You start at player level 0 and continue to max out at level 150.
You will get Experience Points (XP), according to how many kills you get and how well you play. Gaining XP is also the way you level up your Battle Pass.
There are some ways that you can use to get more kills and XP:
With this perk, you will get more XP with every kill you get. So, that's one more reason to get as many kills as you can.
Getting kills is essential to get a lot of XP. Basically, by getting many kills you'll be able to level up faster. So, find the best loadout for you and get them frags.
Call Of Duty: Mobile has a few different modes. The Battle Royale mode offers tons of XP but also takes a lot of your time away. So, we would recommend you play either Domination/Hardpoint or Rapid Fire, to get a lot of kills, and thus a lot of XP.
#4 - Loadout and Sensitivity
A great loadout can be a key factor in clutching a match. Or dominating that match. But choosing the best sensitivity for you is also important.
These two will help you tremendously in getting more and more kills. You can read more about choosing your sensitivity on our "Best Settings" page.
#5 - Playing with Friends or Clanmates
When you play with your friends, you will get extra XP every game. Plus, it's even more fun.
Let's take a closer look at how the ranking system works, and how to rank up efficiently.
Speaking of "leveling up fast": Many people asked us about the Ranked match system and about the best ways to grind and rank up fast.
Are you also interested in learning more about this?
Please, keep reading.
Call of Duty: Mobile Ranked Match System Explained
The ranking system is fairly simple. There are currently 6 different Tiers, which are: Rookie, Veteran, Elite, Pro, Master, and Legendary.
Every Tier is also divided into five different sections. For example, Elite is divided into Elite I, Elite II, Elite III, Elite IV, and Elite V.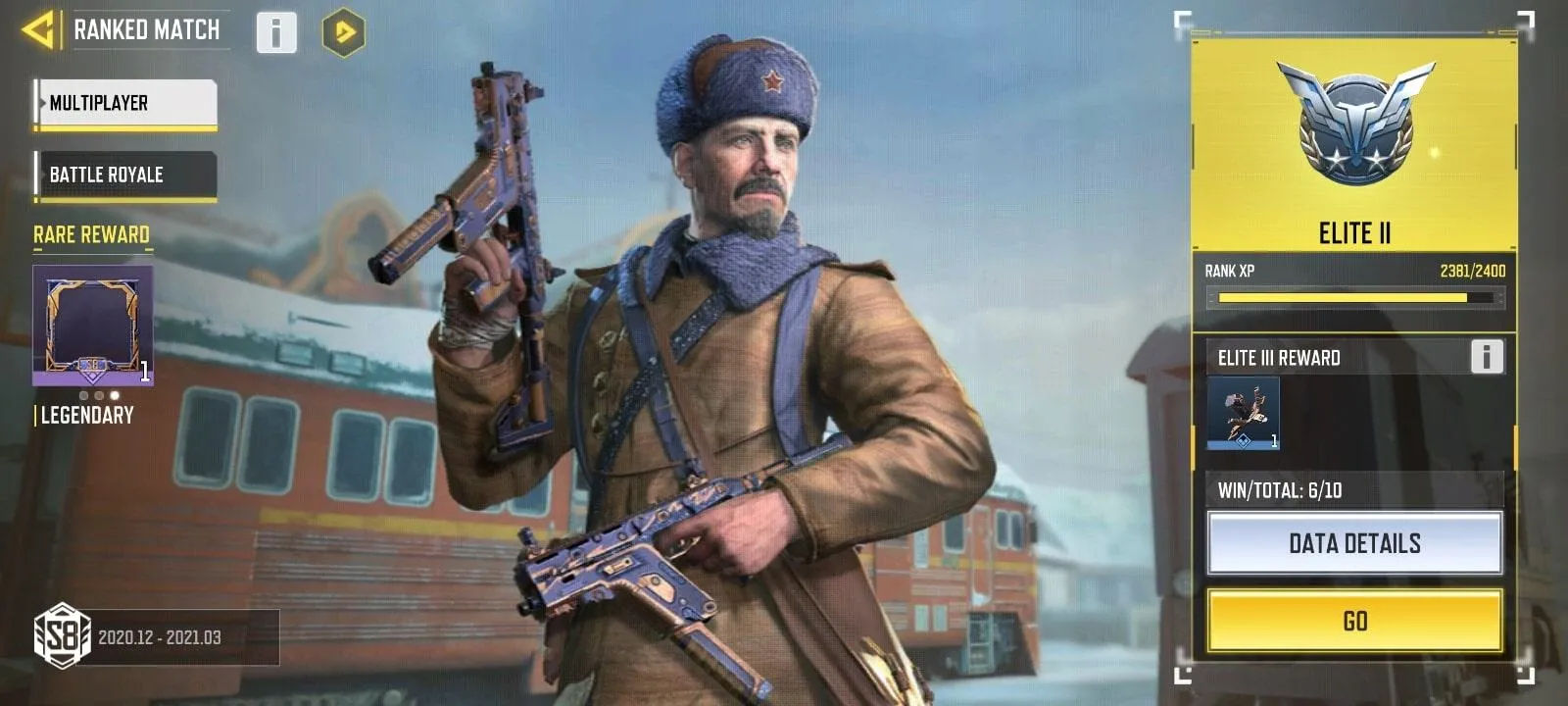 Every player starts at Rookie I and they can get to higher Tiers as they play and gain points.
As you can imagine, the higher your rank is, the more difficult it will become to survive and get kills.
You will be placed on one of the Tiers according to the points that you have. Rookies are players with 1-1000 XP, Veterans are players with 1001-2000 XP, and so on
Now you might be wondering how to rank up fast.
Well, it's pretty simple.
First of all, you will need to play a lot of ranked matches. This is the only legitimate way to get a higher Tier on COD: Mobile. But of course, those matches must be won scale up to the top tiers.
You should keep an eye on the list of tips we'll release very soon!
After all, the exciting part about playing more serious, ranked matches, is to improve and get better numbers (mostly K/D ratio) and that sweet MVP tag.
But it would be better if you could re-visit your sweet score even long after the played match, right?
Luckily, you can do that. Let's visit two Statistics sections on your Player Profile.
Player Statistics
As we mentioned at the start, we all love our stats in a game. To check your statistics, you'll need to navigate to your avatar on the top left part of the screen. The second tab there will have a summary of your stats.
These range from the number of MVPs you've had, your total kills and K/D, or Top 3. They are also divided according to the game mode and season. So your K/D will be different for Multiplayer and Battle Royale mode.
And you can in-depth insights for each match you have played, in the "Player History" section, which is the last tab (chronometer icon) inside your player profile. Here, you'll find the exact match score, a specific game mode played, and with whom you played.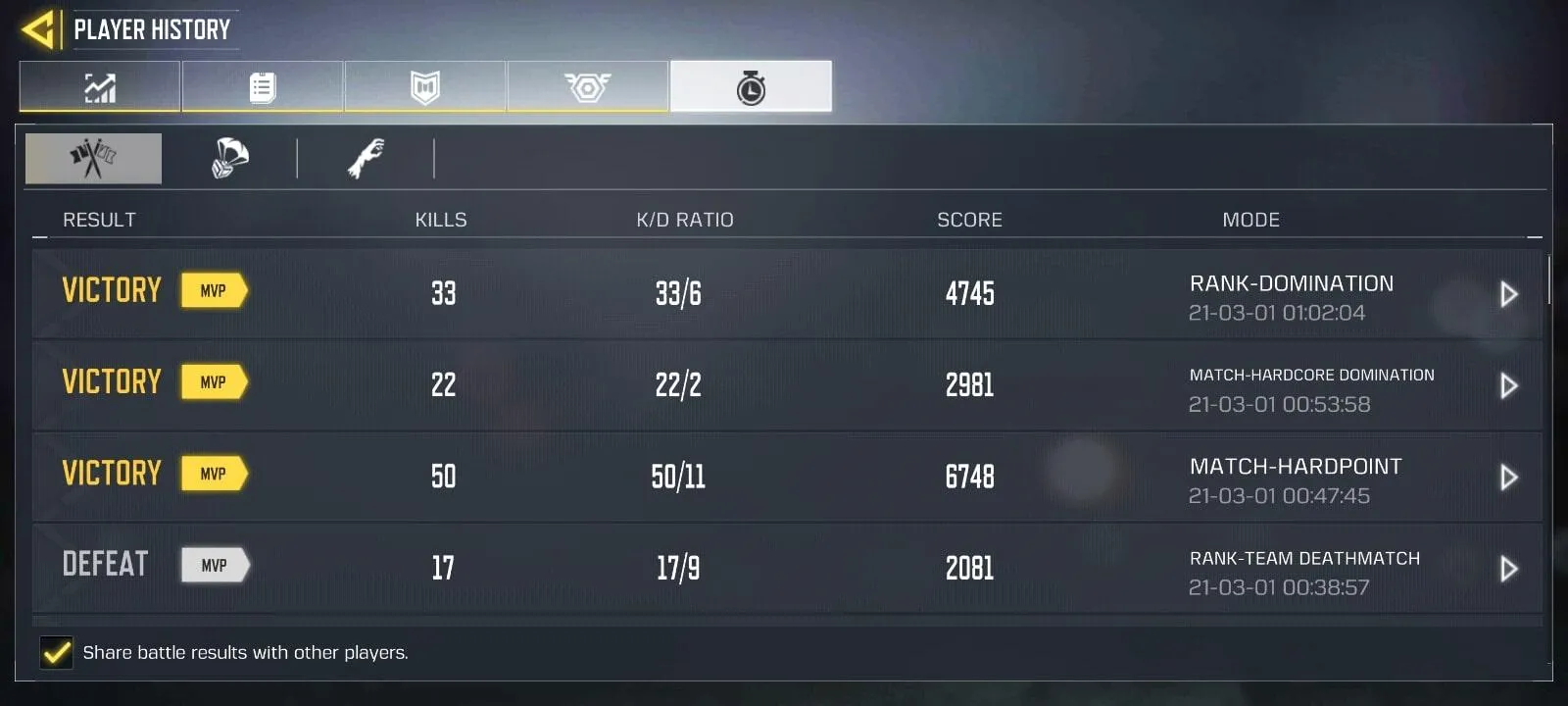 But we know that you all want bragging rights over your friends. Is there any way to view your friends' stats?
Let's also have a quick look at how you can add your friends on COD: Mobile
How to Add Friends in Call of Duty: Mobile
Once you've launched the game you'll see a Friends icon on the top part of the screen. Tap on it and then tap on the "ADD FRIENDS" option.
You'll need to know your friend's ID to search them up. Once you type that and you've found your friends, tap on the request option to add them as friends in-game.
Once either you or the other have accepted the friend request, it is possible to look at their stats by tapping over their Avatar.
If you wish to 1v1 your friends (we do that all the time), the process is a bit more tricky. Since Call Of Duty: Mobile doesn't have a specific mode for 1v1 matches, you'll have to set up a private room.
To do that all you have to do is go to the Multiplayer Mode and hit the '≡' on the top right part of the screen. Once you're there, set it to Private and select your team. Then invite your friend and have the time of your life. You can also do that for the Battle Royale mode.
---
Playing alone is good, but along with friends, it's even better.
Do you know someone else that also plays this game?
If not, please comment your username down below so we can hang out anytime soon!