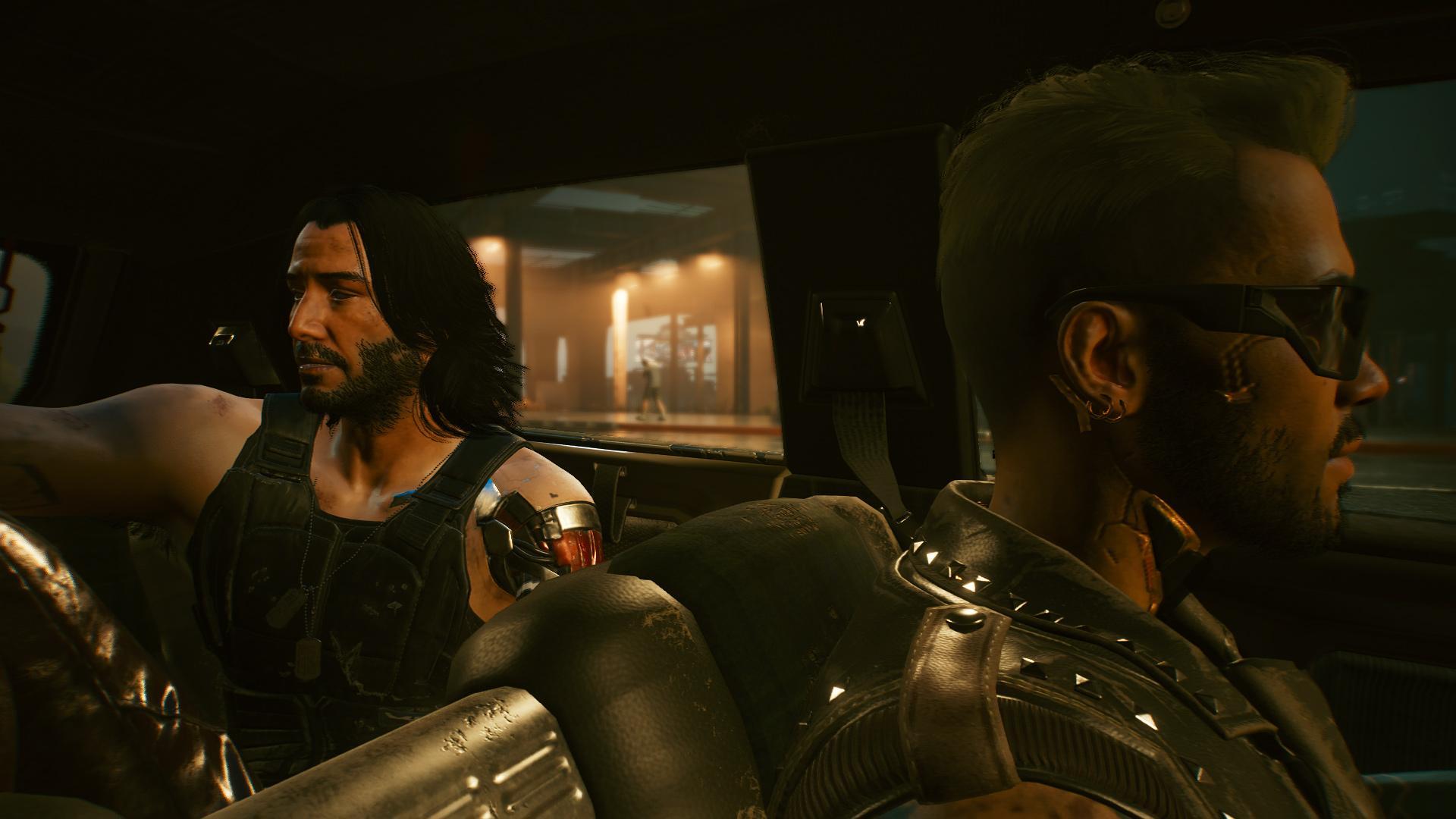 Kerry's angry that some new-age laser pop band manufactured by the corpos wants to do a cover of his song. He needs V's help making sure that can't happen, wich starts the Cyberpunk 2077 Rebel! Rebel! Side Job.
Cyberpunk 2077 Rebel! Rebel! Walkthrough
The Side Job: Rebel! Rebel! will start 24 hours after finishing the side job A Like Supreme. V will get a call from Kerry asking for you to meet him at the corner of Mallagra & Manzanita between the hours of 12:30 am and 3:30 am.
Meet Kerry Eurodyne
After going to the location Kerry asked you to meet him at, and waiting until it's 12:30 am, Kerry will drive up in a beaten-up car that clearly isn't his. Get in the car after Kerry tells you to, and talk to Kerry as he drives. He'll explain that some laser pop "band" wanted to cover his song, but he isn't going to have it. However, he thinks that they won't stop just because he said no, due to his knowledge of the corporate record industry, so he needs to make sure it won't happen. This is where V comes in.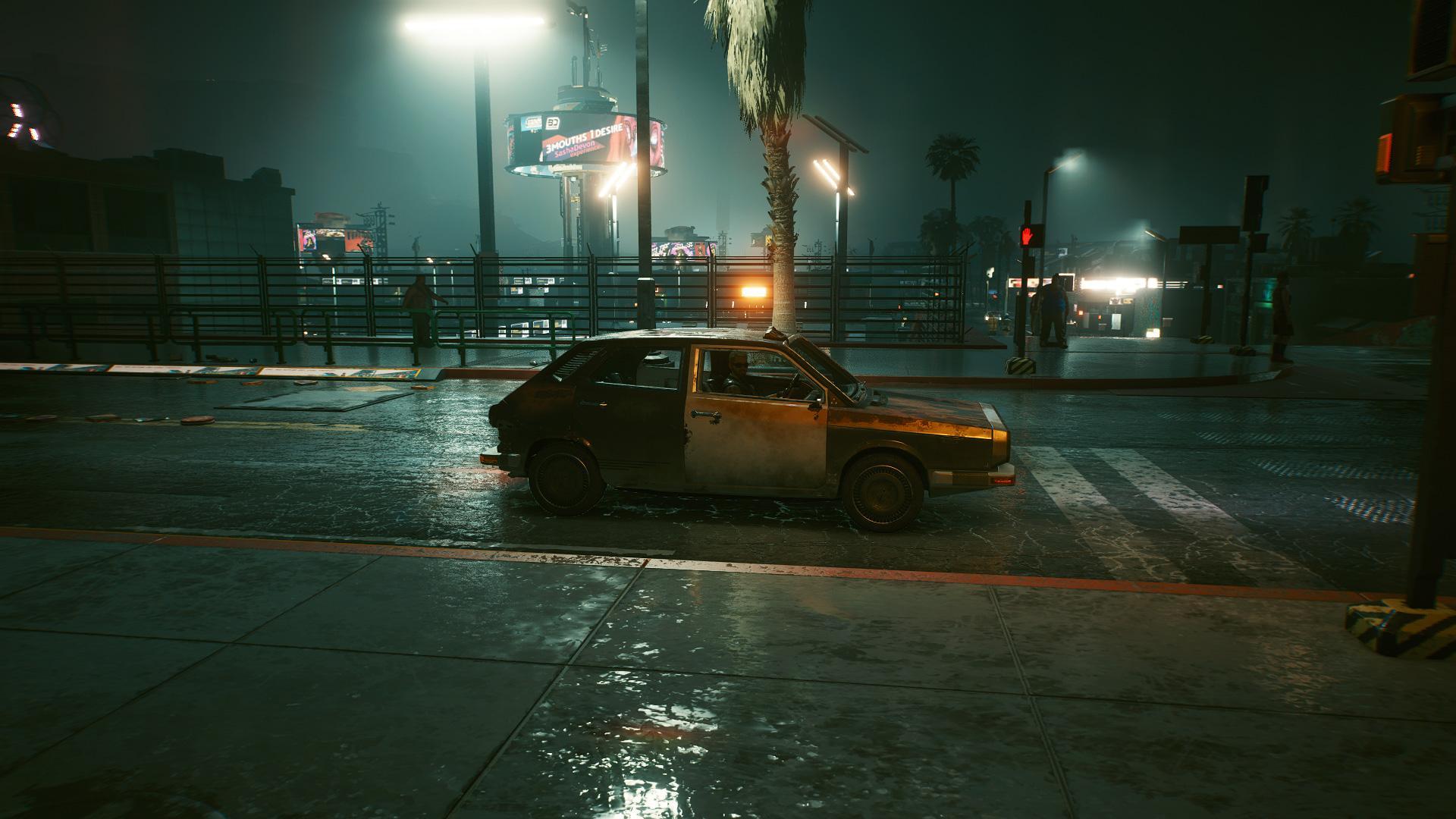 Kerry will drive the both of you (and Johnny) to a stretch of road on the edge of the border between the Badlands and Night City.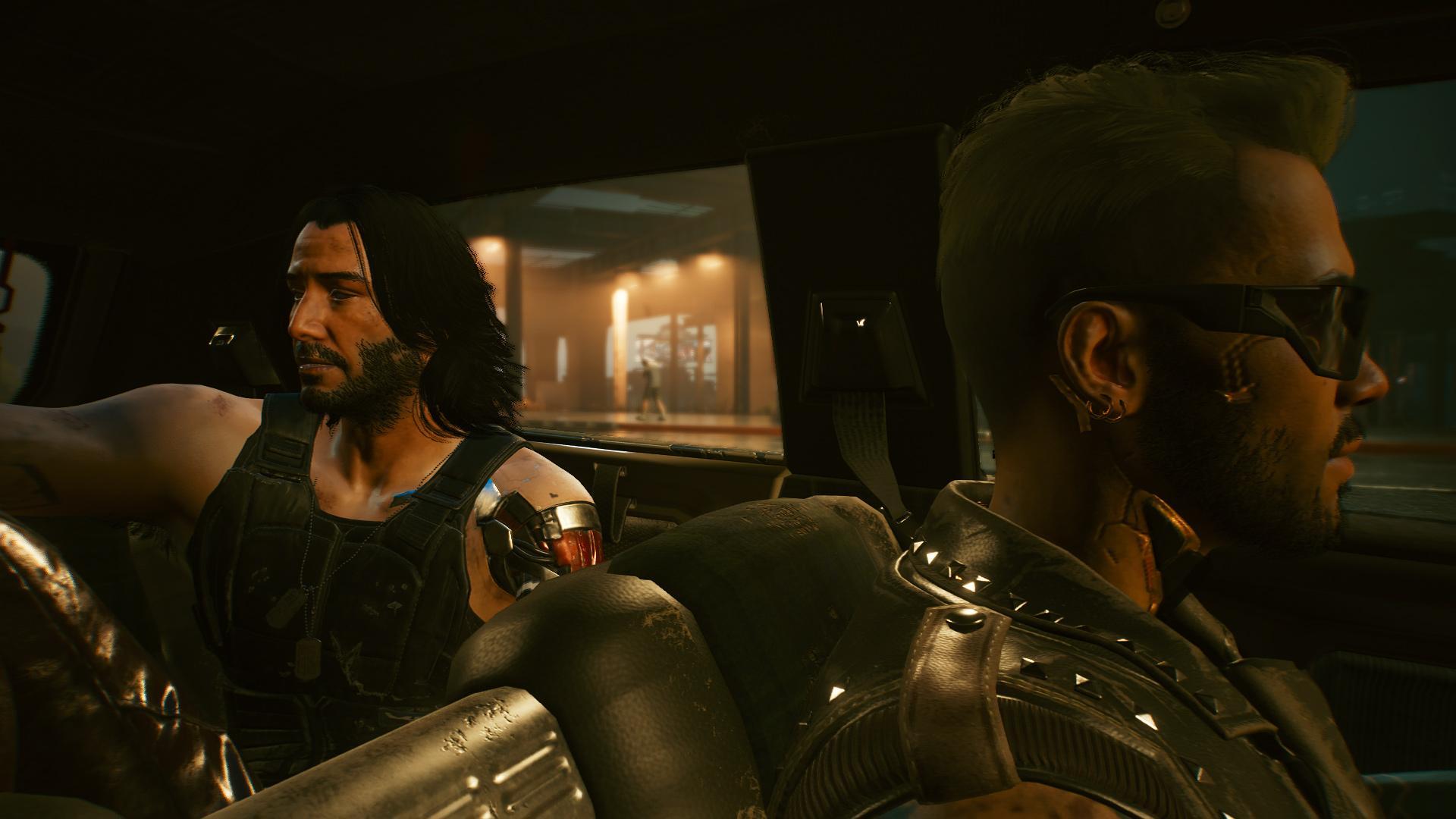 He'll ask you to open the trunk of the car and take out the stinger (a road spike strip system). Follow Kerry a bit ahead to the middle of the road to set up the stinger where he indicates.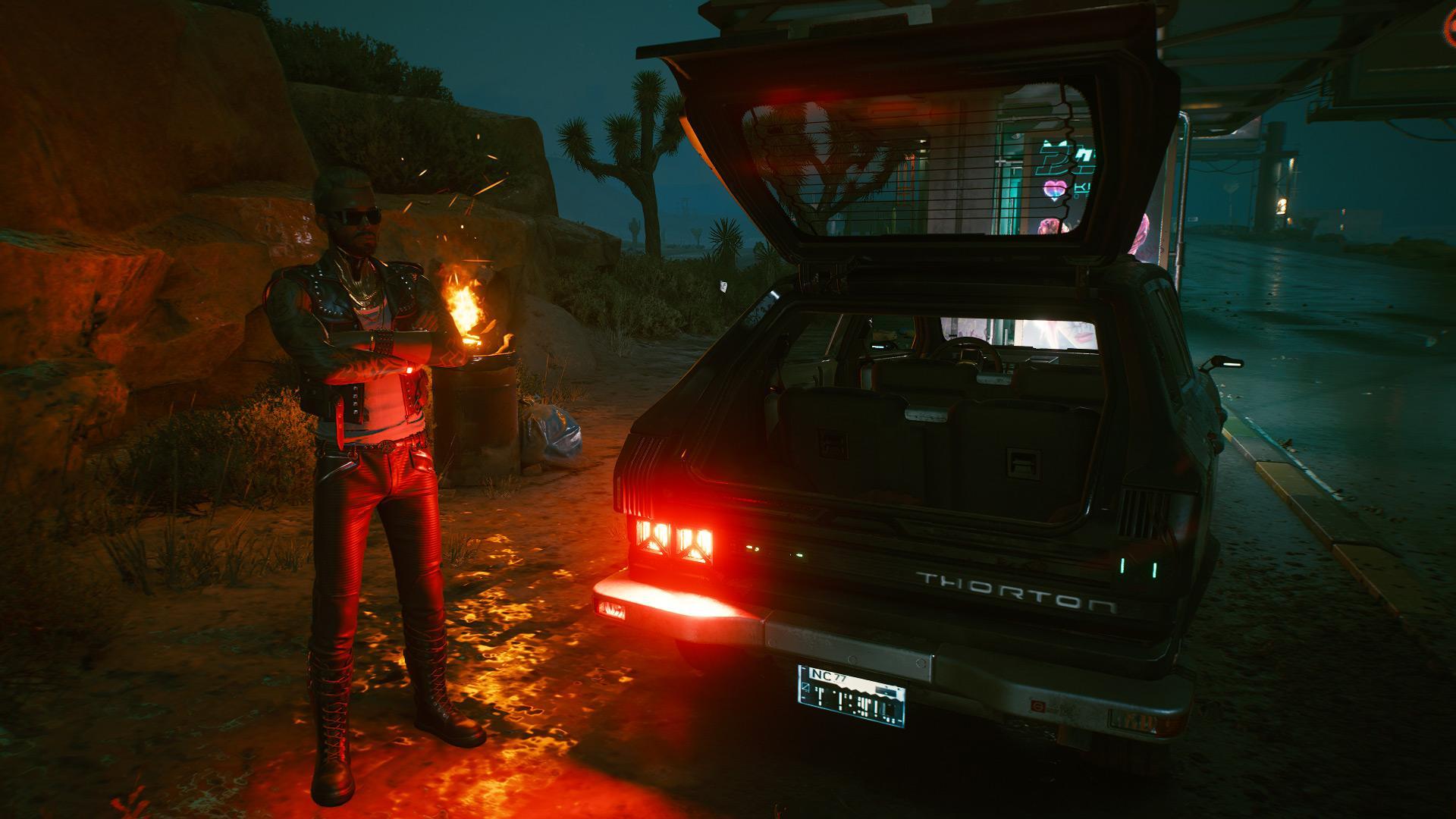 Run back with Kerry behind the bus stop sign to hide and wait for the van to hit the stinger.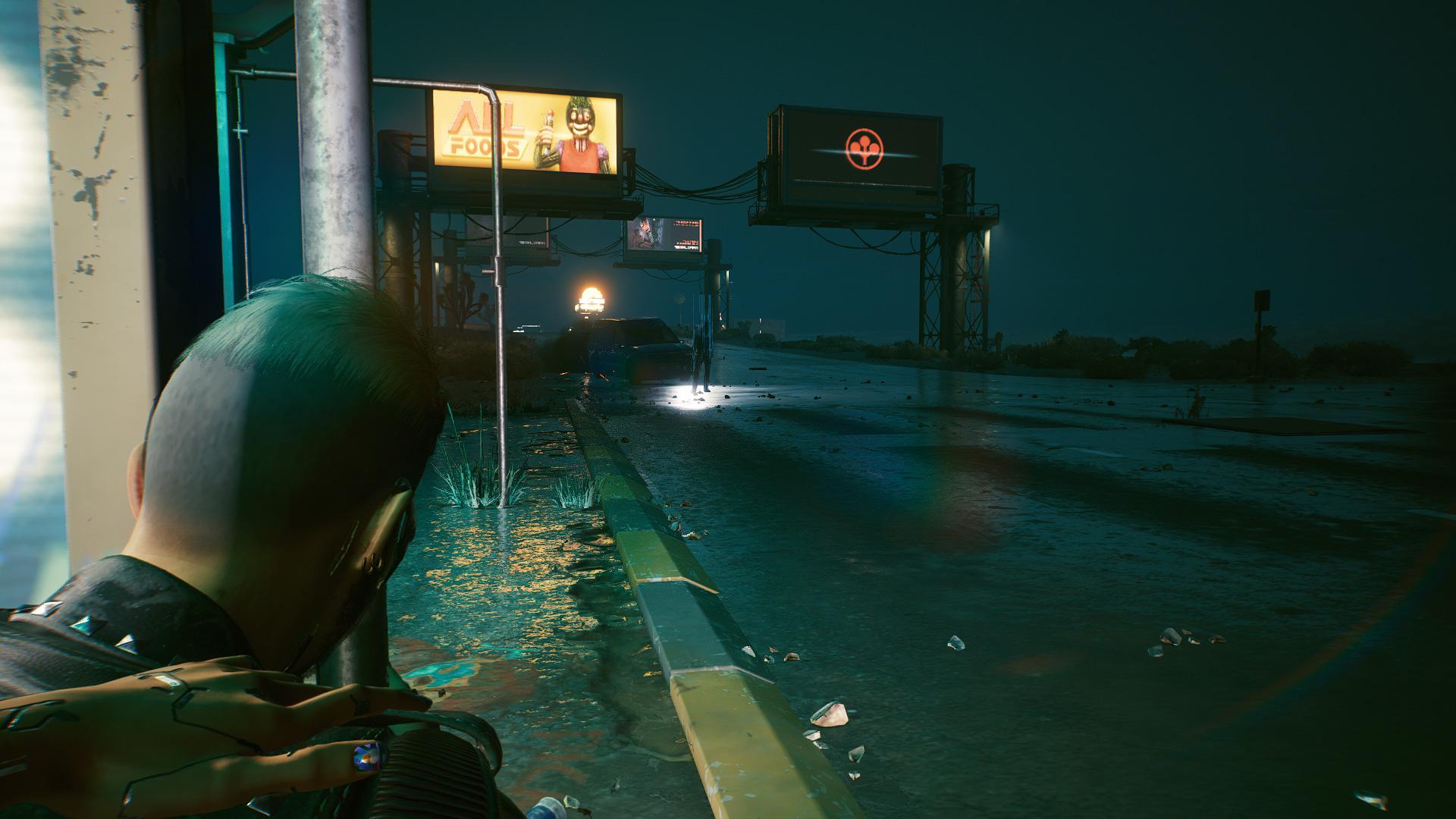 Once the van hits the stinger and comes to a stop, pull out a gun and follow Kerry. Don't shoot the driver or passenger of the van, and pick up the access card the driver slides toward Kerry on the ground.
Take the access card and open the trunk to verify that the equipment of the band is actually all there. After you scan the contents, Kerry will tell you to take a few steps back and lob a grenade at the van. Once it blows, run to the car with Kerry, take the driver's seat and escape the cops.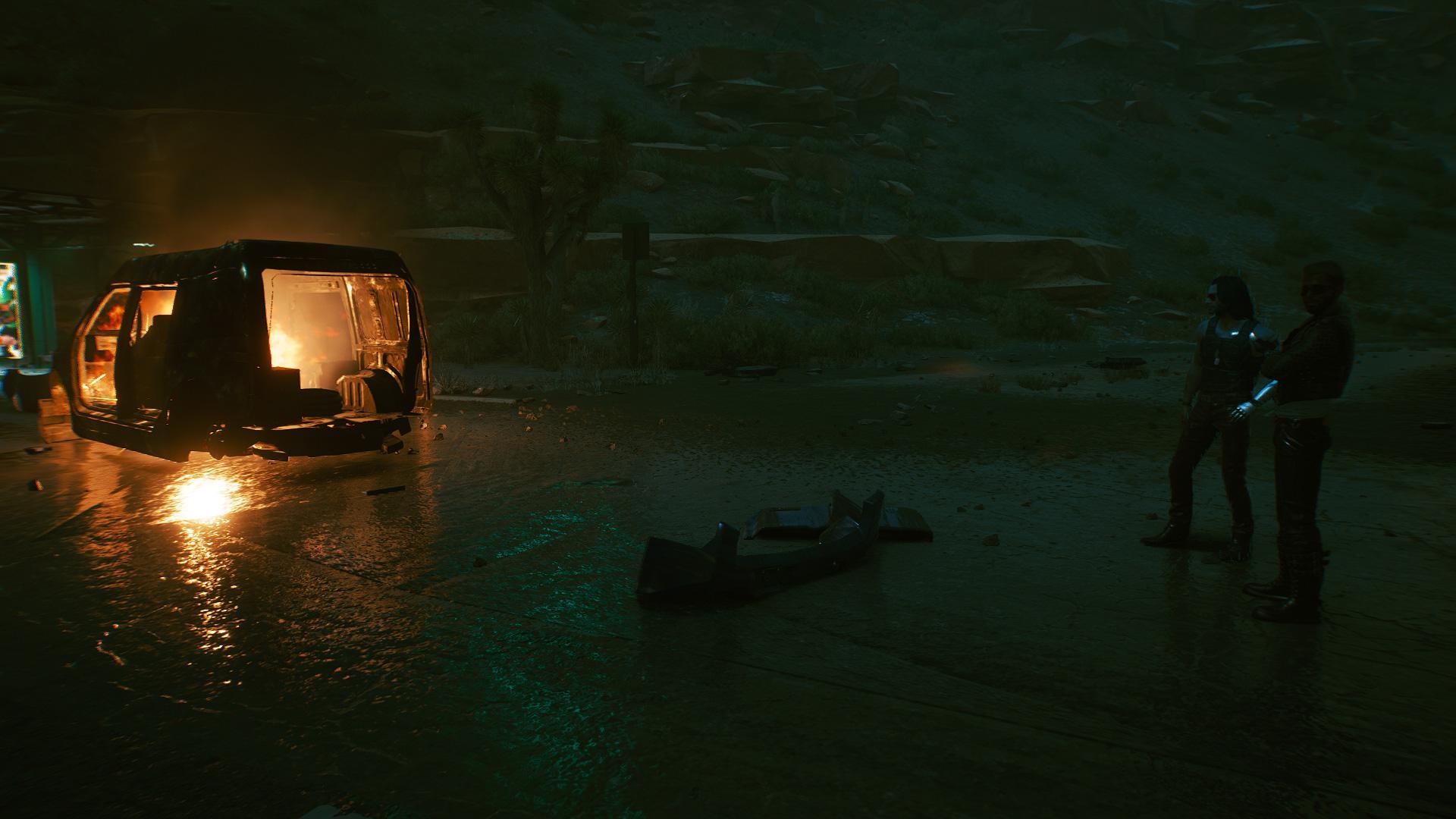 Once the cops stop chasing you, Kerry will ask V to drive him to a diner, Captain Caliente. You can speak more with Kerry here and have a coffee reminiscing over memories with Johnny and Samurai at this dive diner.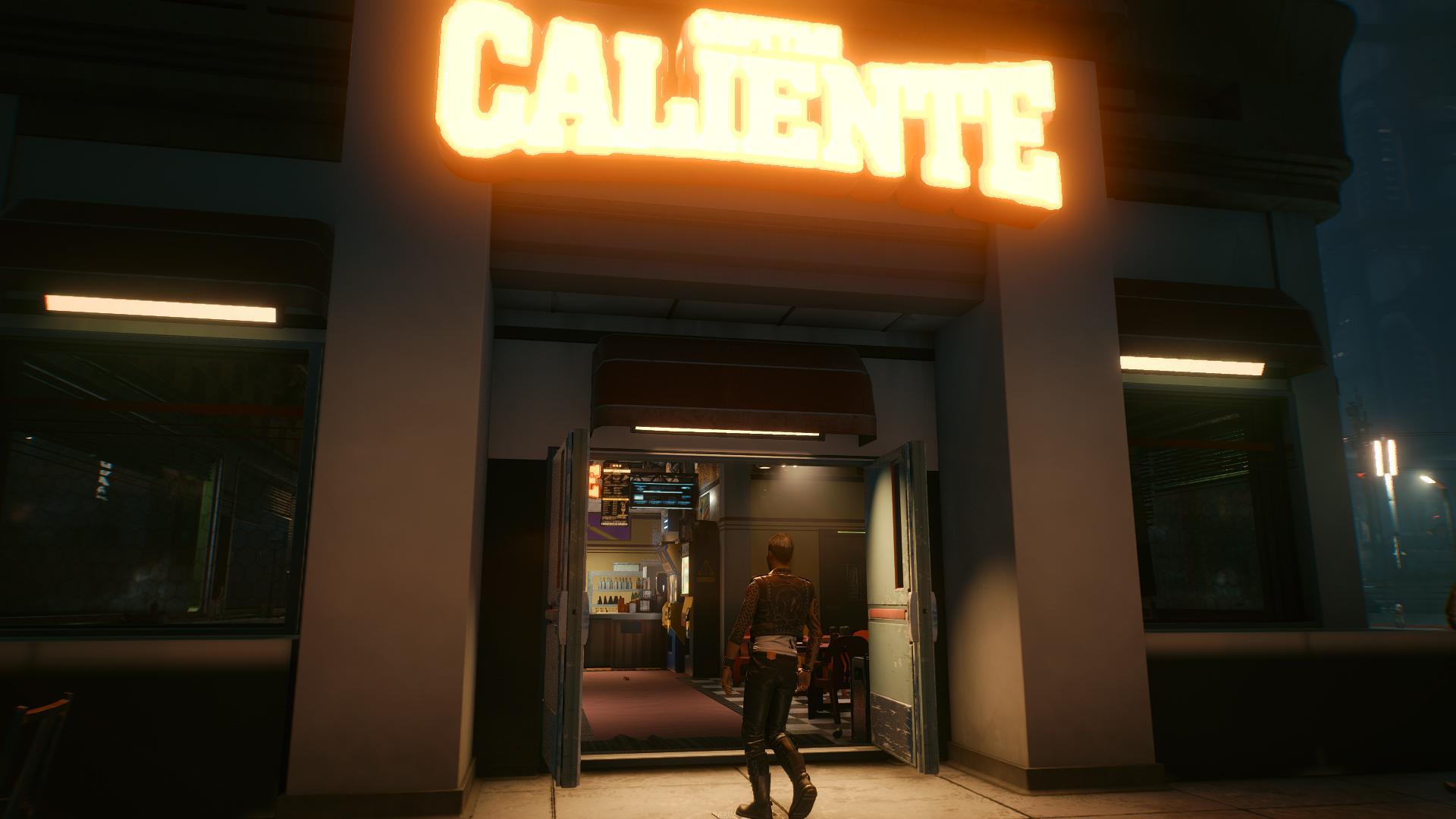 This ends the side job Rebel! Rebel! V will be rewarded with 13,900 eddies, 425 XP, and 513 Street Cred XP. The next mission in this series is I Don't Wanna Hear It, a side job that begins the potential romance with Kerry Eurodyne.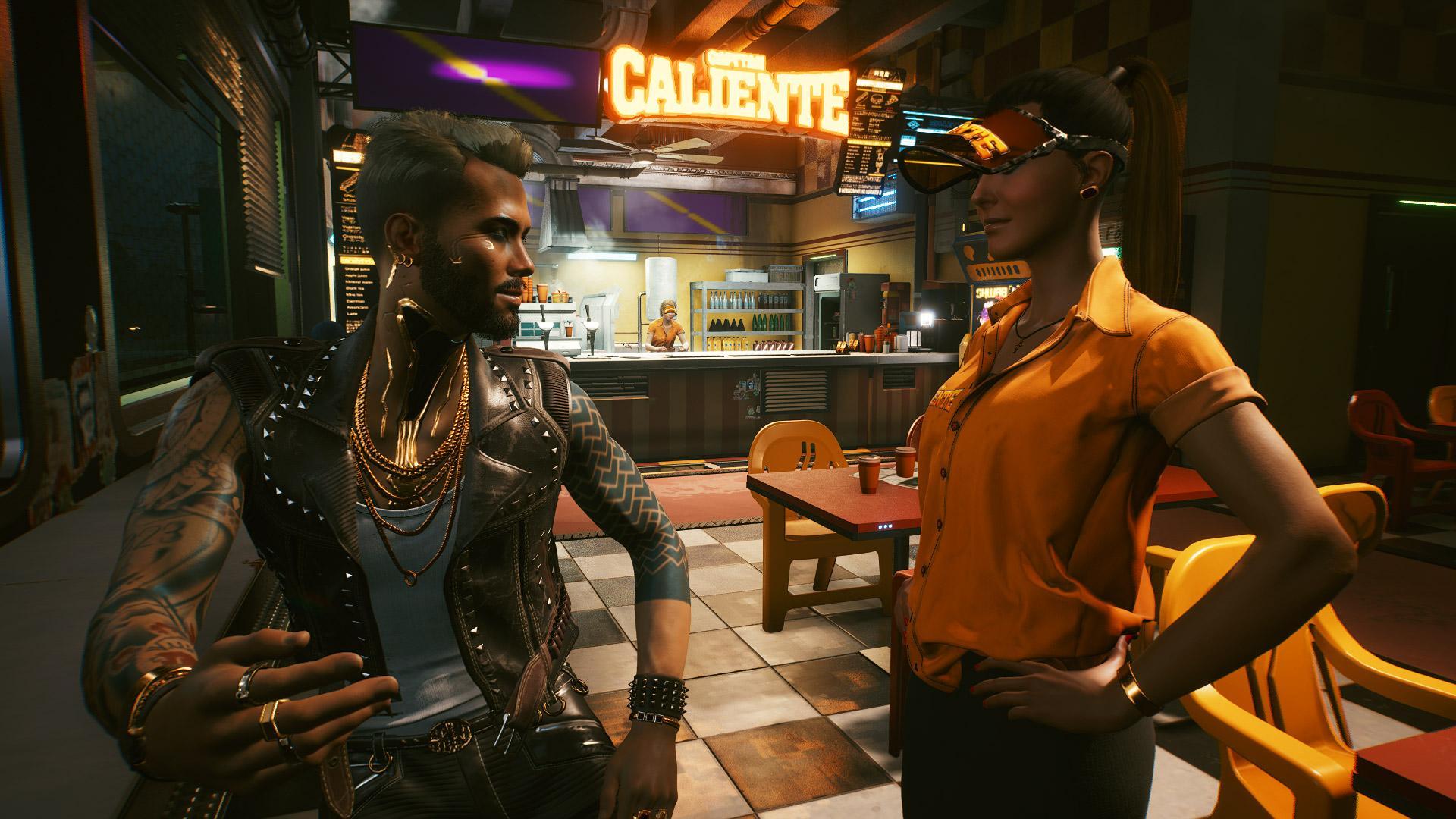 ---
For more Cyberpunk 2077 guides click this link. Or, for other articles, check out this link.