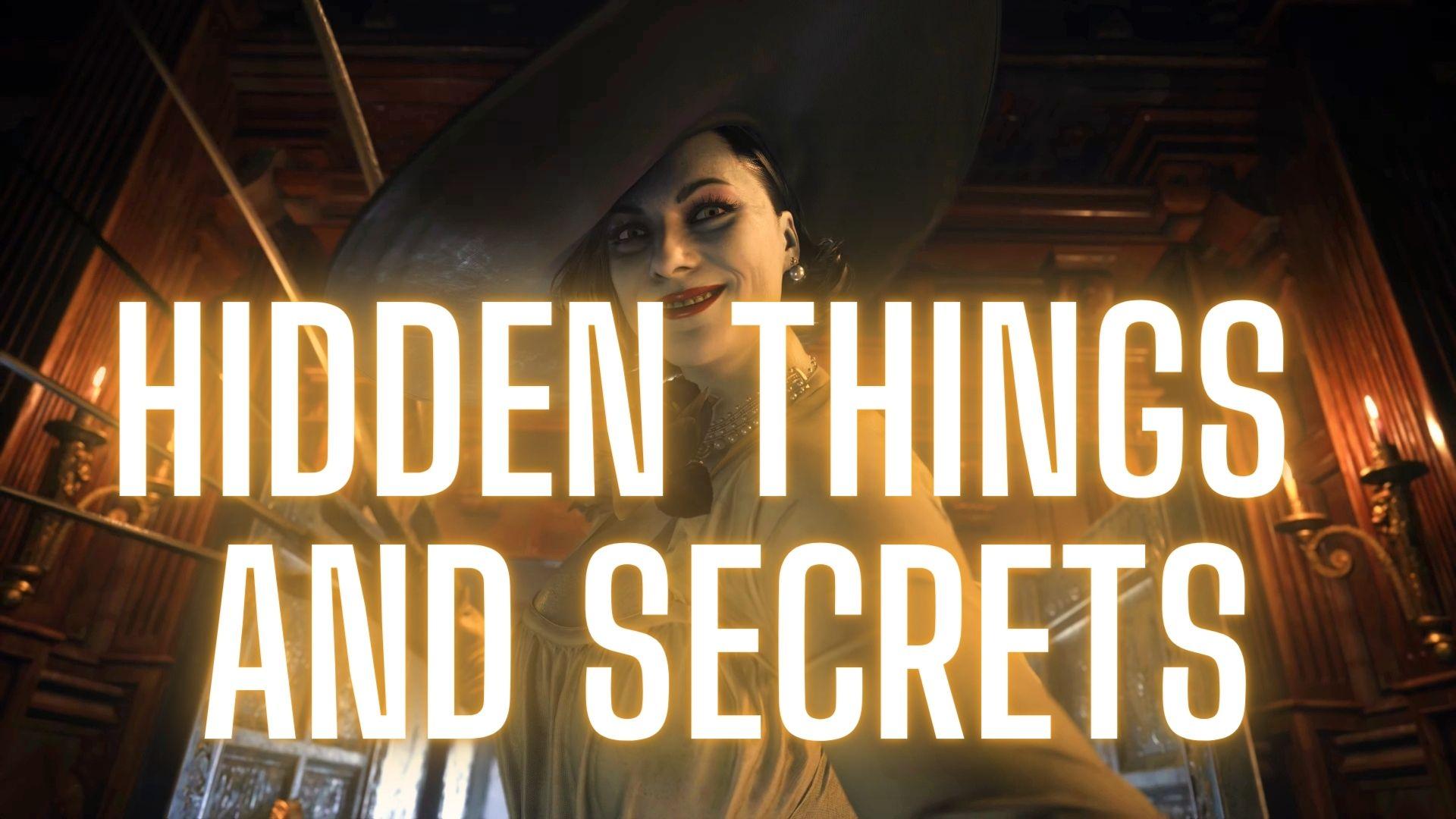 Resident Evil Village is an awesome and atmospheric survival horror game with a lot of features to be discovered by the players. In this article, you will learn all the hidden things and some of the Resident Evil 8 secrets.
Resident Evil Village: Hidden Things
#1. Disarming Enemies
Many enemies will wield various weapons that could inflict a lot of damage. The thing the game does not tell you is that you can shoot enemies in their limbs which will either slow down enemies or even make them collapse, or perhaps disarm them completely.
If you focus on the legs of an enemy, they could fall down, and crawl to you more slowly. If an enemy is wielding a weapon, you can put your aim to the test and disarm them by shooting the limb that's carrying the weapon.
#2. Minimap – Highlighted Sections
One of the great, recent additions to the Resident Evil Franchise are the highlighted sections on your map. If you see that the area is blue, that means there is nothing more for you to discover. However, if the area is highlighted red that means there is some secret left in this building or place. That is only one of many Resident Evil 8 secrets on the list, but it is my personal favorite.
#3. Yellow Shows the Way
Similar to the Uncharted series, if you find yourself lost, or are not sure where to go next, you can look for yellow markings on the walls, doors, roads, etc. Their purpose is to make you go towards the desired destination and help you find your way around the Village.
Many destroyable or interactable objects will also be marked in yellow paint like ladders, levers, crates, or even birdcages hanging from high places.
Credit: Capcom
#4. Meat Upgrades
Some time into Resident Evil Village you will be able to gather various types of meat. They serve the purpose of buying permanent upgrades at Duke's place. The thing the game does not tell you is that you do not need to gather every necessary material at once. You can give him just some of the stuff you collected and free up some of your inventory space.
#5. Finding and Combine Treasures
Some treasures found in the game might be just a part of a bigger treasure. It is worth the wait at times to combine several findings into one and then the selling value will increase tremendously.
Many treasures are hidden in the world of Resident Evil Village, but similar to the Uncharted series and Resident Evil 4, they are very shiny so keep an eye out for those light particles blinking around Ethan. You might need to shoot some down or go through cramped spaces in order to find some of them. They are worth the time and like mentioned before they can have great value in Duke's shop.
Resident Evil 8 Secrets Summary
These were my most important hidden things in Resident Evil Village. For more Resident Evil 8 secrets stay tuned for more articles to come and Stay tuned for more Resident Evil 8 guides coming to Games Atlas very soon.
---
Resident Evil Village is out now on PC, PS4, PS5, Xbox One S/X, and Xbox Series S/X.