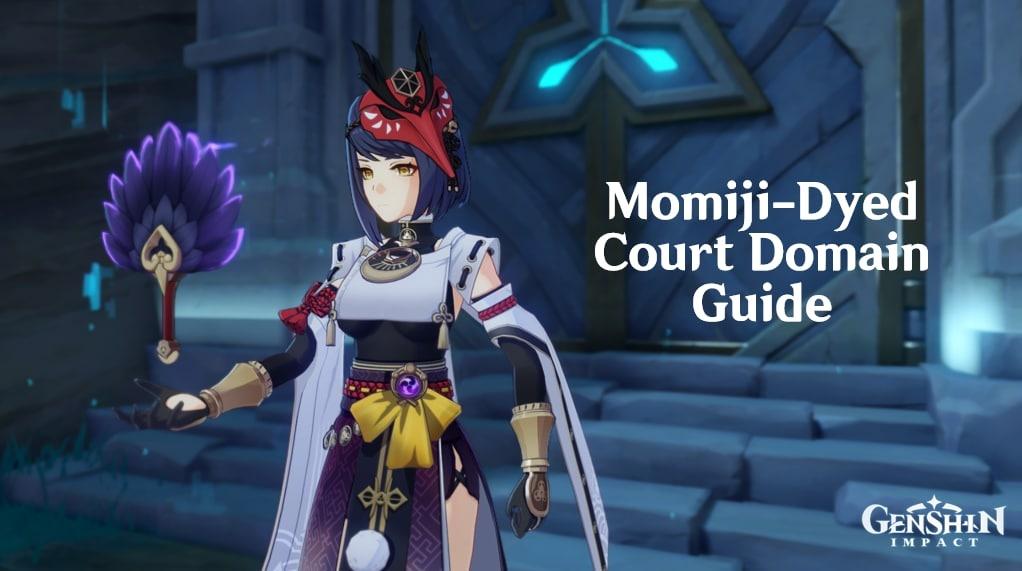 Momiji-Dyed Court Domain
One of the most resin-efficient domains, Emblem of Severed Fate artifacts can be used on many support/Sub-DPS characters and the 2-set benefit of Shimenawa's Reminiscence makes this domain worth your time. This article will introduce the characters to bring to the domain and will outline the uses of the various artifact sets you can obtain from this domain. I would recommend only completing Level IV of this domain at AR45 and above to ensure that you can get more 5 star artifacts.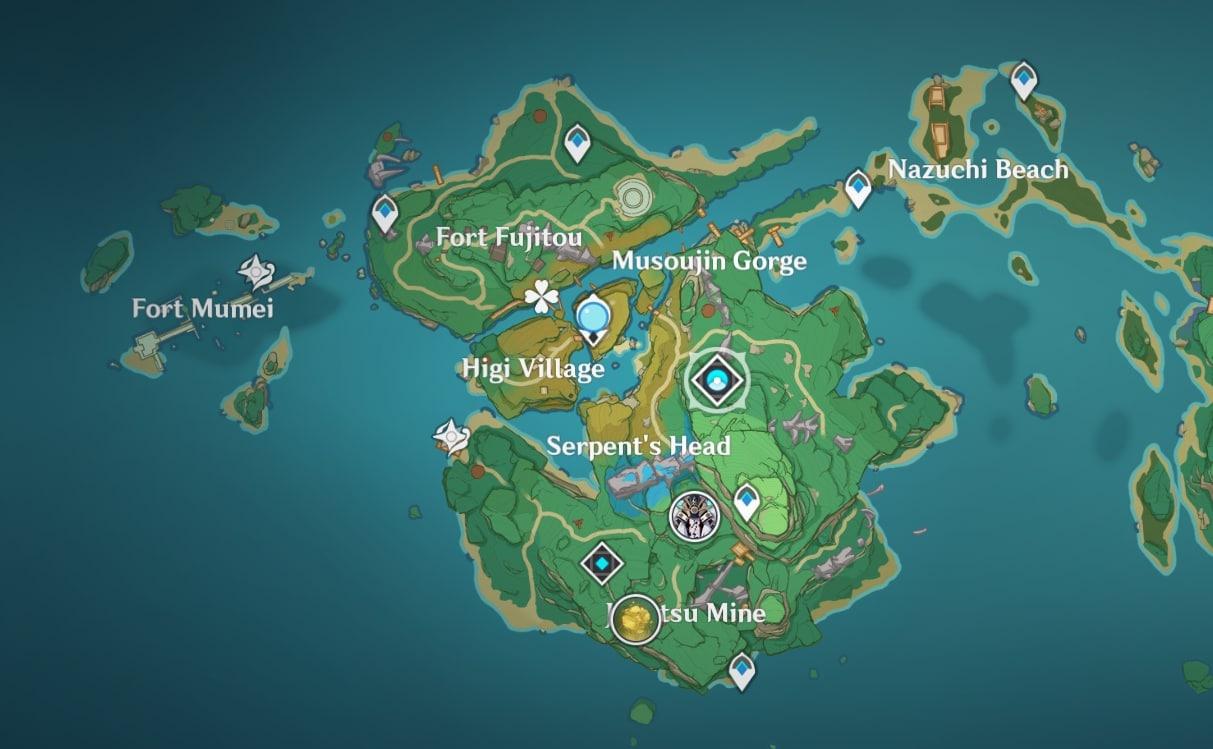 Momiji-Dyed Court is located in Yashiori Island of Inazuma, as seen in the picture above.
Resin Considerations
Given the nature of the 2-set benefits from the Shimenawa set, it can be rather Resin efficient. As of now, this ATK bonus of 18% can only be obtained from the Gladiator's Finale, Shimenawa's Reminiscence, Vermillion Hereafter and Echoes of an Offering. Continuously farming the domain is more resin efficient than killing bosses for Gladiator's artifacts! Additionally, the Emblem of Severed Fate set is incredibly versatile.
Recommendations
For all levels of the domain, there is a ley-line effect that increases Pyro DMG Bonus or Cryo DMG Bonus by 60% depending on the tile that your character is stepping on. As such, I would recommend bringing Pyro and Cryo characters to fully make use of this bonus. All levels have Electro Slimes, so do ensure that you don't bring too many Electro characters. Here is the team that I typically bring for this domain.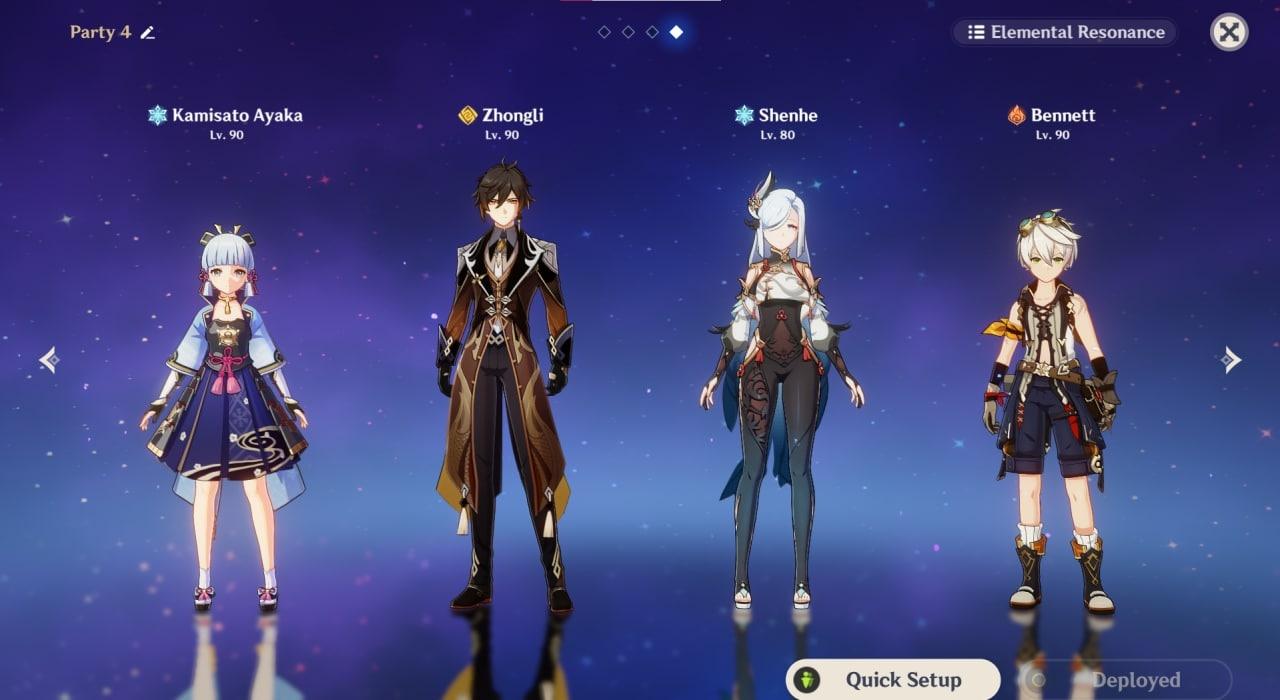 Fortunately, the Ley Line Disorder of this domain does not have any drawbacks for bringing any elements, so the characters you bring are really up to you and whether you want to make use of the ley-line effect.
Artifact Sets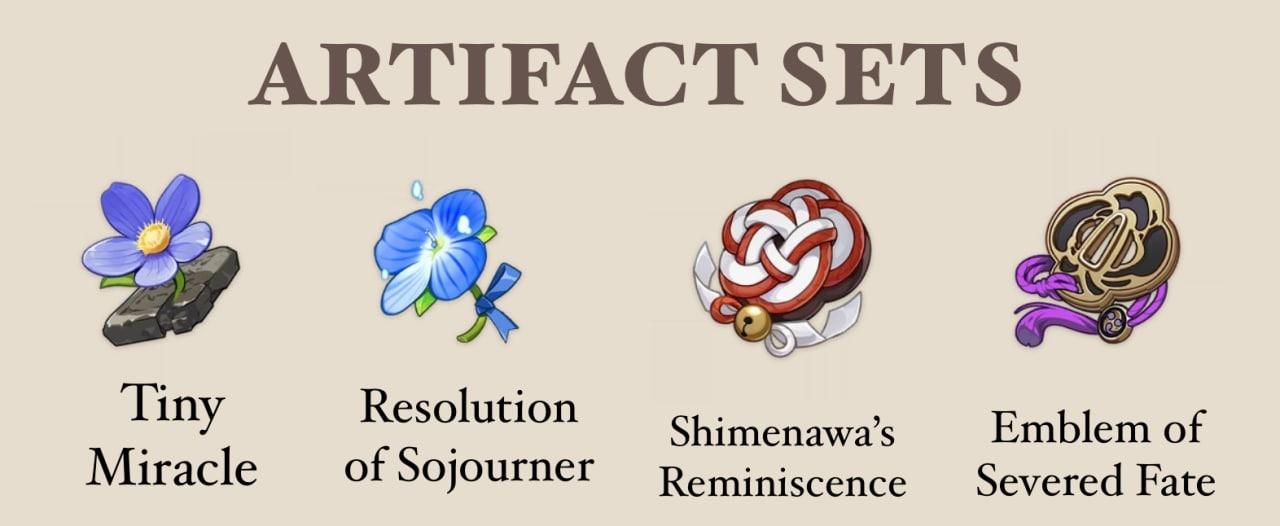 The Tiny Miracle set is rather situational due to the required Elemental DMG from enemies in its 4-set and the Elemental RES increased in the 2-set which is not very helpful for your characters. Hence, I would recommend using other sets apart from Tiny Miracle at the start of your journey in Genshin Impact. Resolution of Sojourner is the budget Gladiator for beginners, with the same ATK bonus for a 2-set. The 4-set is rather targeted for high Charged ATK characters due to the increased CRIT Rate by 30%, but this is situational and not recommended. If anything, beginners can use the 2-set first, coupled with another 2-set of 3* artifacts.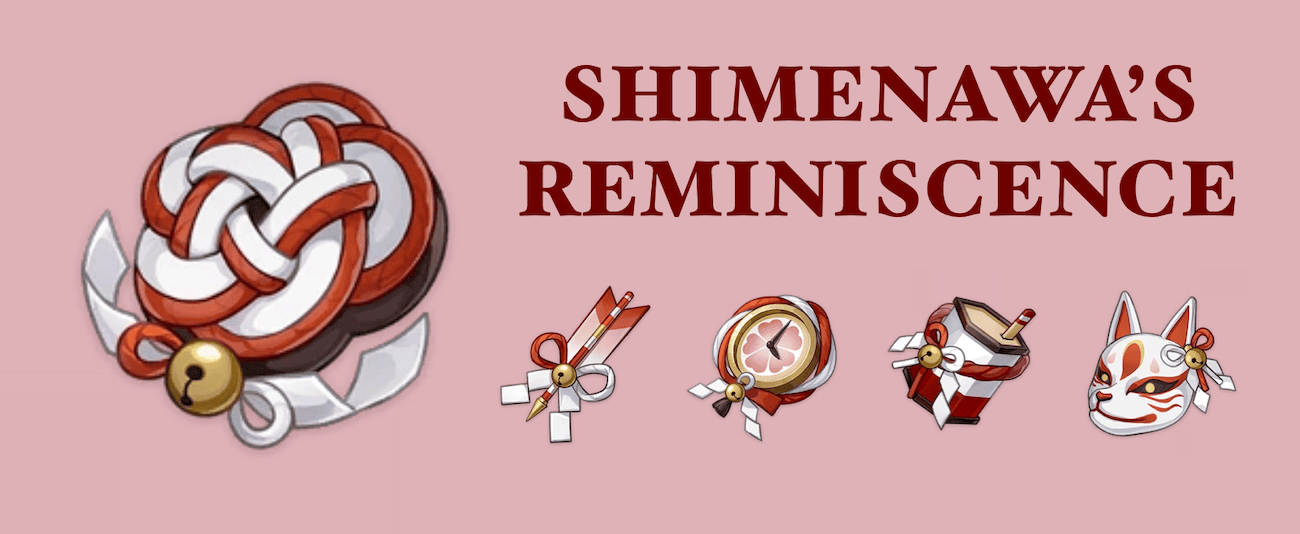 Shimenawa's Reminiscence increases ATK by 18% in a 2-set. For the 4-set, when casting an Elemental Skill, if the character has 15 or more Energy, they lose 15 Energy and Normal/Charged/Plunging Attack DMG is increased by 50% for 10s. This effect will not trigger again during that duration. This works well on Yoimiya due to the low damage scaling for her Ultimate and the majority of her damage coming from her skill. For more information on Yoimiya, do lookout for a future guide!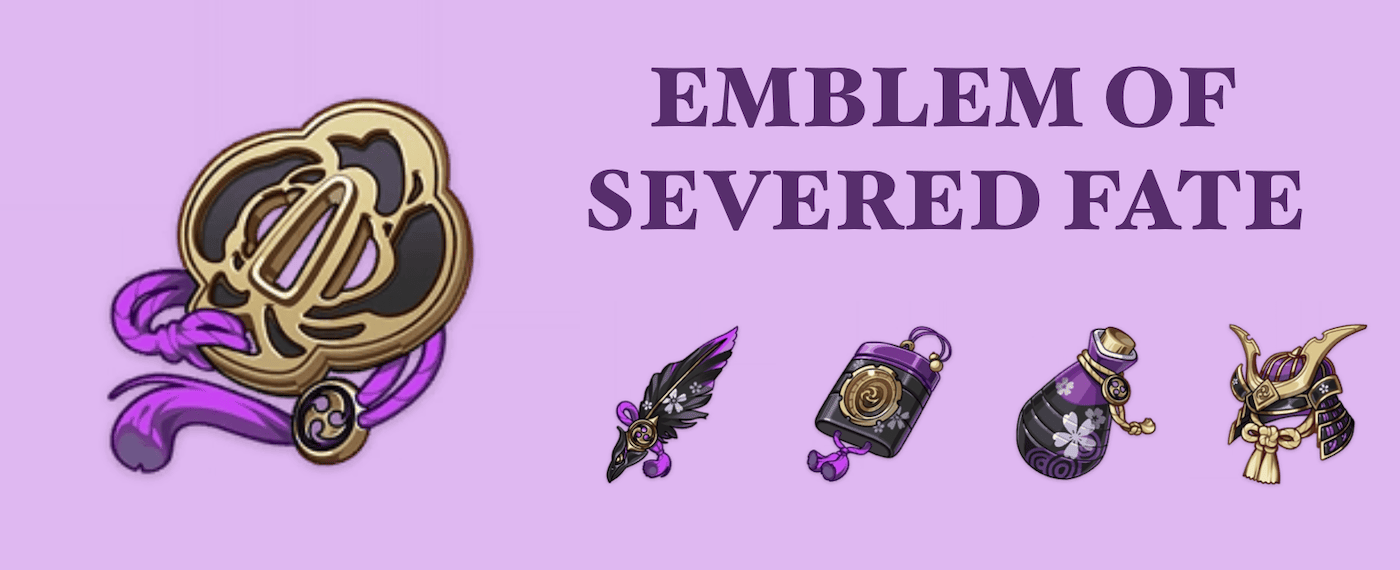 The 2-set increases ER% by 20%. For the 4-set, it increases Elemental Burst DMG by 25% of Energy Recharge. A maximum of 75% bonus DMG can be obtained in this way. This works well on many support characters such as Raiden Shogun (read her full guide here), Kujou Sara (more about her here), Xiangling and Xingqiu. The bonus to ER% is great for Burst DPS like Sara that you don't need on the field for too long, before swapping her out for your Main DPS. This set was originally made with Raiden Shogun in mind, due to her scaling off ER% and it makes high energy cost ultimates easier to cast.
We hope that you have found this Momiji-Dyed Court domain guide helpful and that you will enjoy the new updates in the 2.7 version of Genshin Impact! For more information on the upcoming 2.7 update, you can read this article. Do lookout for more Genshin guides from me and let us know if there are other articles you would like to read!