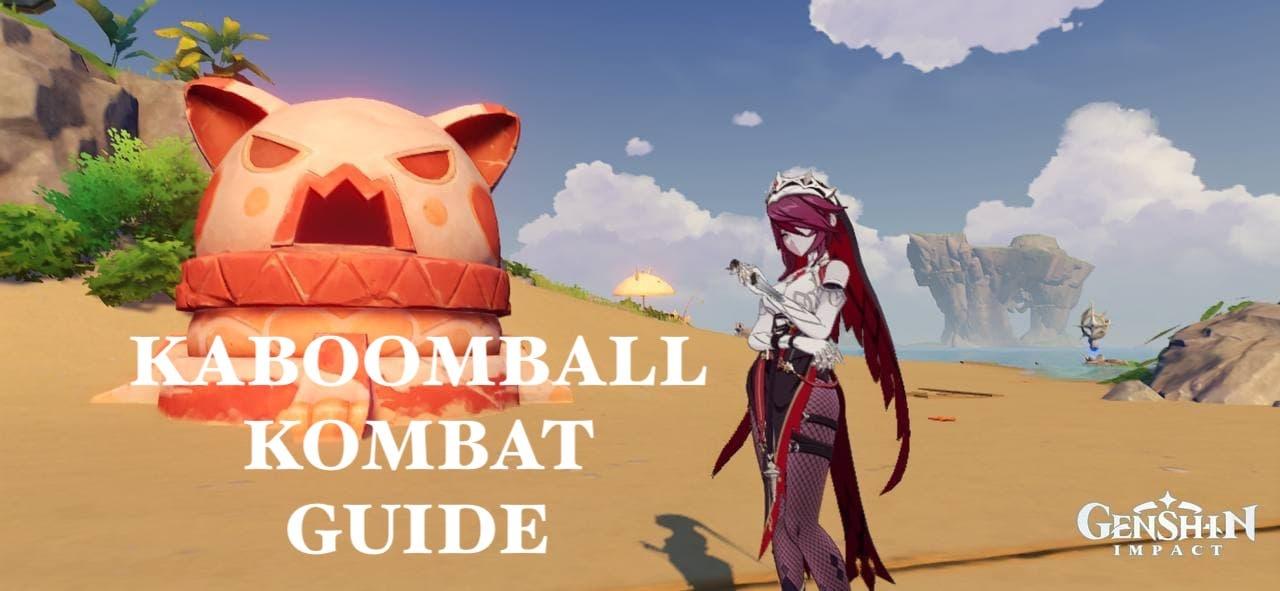 The Kaboomball Kombat Event has several phases with different Kaboomballs in each, where you will play Genshin Squash with "Kaboomballs" to destroy the Dodofortress.
Kaboomballs
Foggy-Groggy Ball (Brown): A dirty Kaboomball, if you are hit and unable to return it, it will create a dust cloud that obstructs vision.
Super-Simple Ball (Red): An ordinary Kaboomball, use it to assault Dodofortresses.
Chilly-Frilly Ball (Blue): A cold Kaboomball, if you are hit and unable to return it, characters will be affected by Cryo and their movements will be slowed.
Breezy-Burny Ball (Yellow): A Kaboomball of great power, reflect it towards Dodofortresses to deal greater DMG
Natter-Chatter Ball (Purple): After a successful return shot, the Dodofortress will fire 3 Kaboomballs in quick succession.
Twisty-Turny Ball (Green): A real stunner of a ball that even pros find hard to throw, it boasts a highly unpredictable flight trajectory
Effects
Effects are for Shazamfruits which will drop randomly during the game. There will be a small notice that alerts you to pick up the Shazamfruits.
Zoom-Fwoom Fruit: Picking this up increases the character Movement SPD for a short duration.
Fury Fruit: Picking this up increases Fury or extends the duration of the Dodofortress' Fury Faze.
Tips
Play this in Co-Op mode if you struggle to attain 2,100 points by yourself! Obtaining 2,100 points in a game is an achievement and will give Primogems, so it's important to get this high score at least once.
Pick up the Shazamfruits once they drop so that you can attain full benefits before the game is over.
Hit the Kaboomballs from the side, facing it directly might cause you to miss the Kaboomball entirely.
It takes some time between each spawn of the new Dodofortress, so there is no need to hit the Kaboomballs while the new one is spawning as no damage is done.
Event Store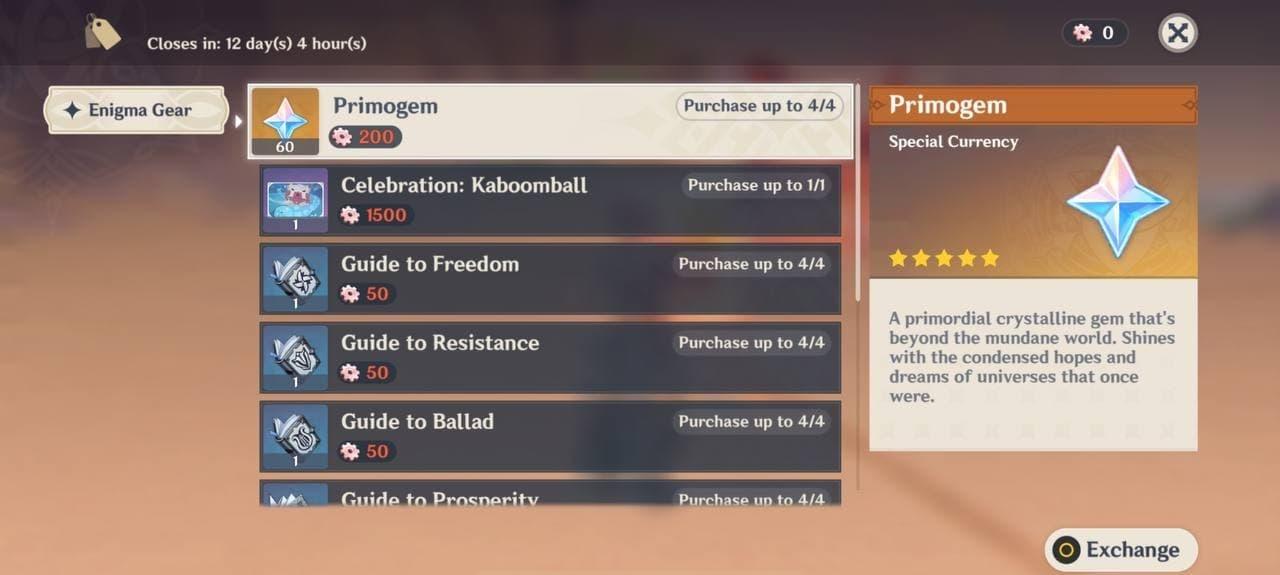 In order to redeem all items in the store, you need 4,200 Enigma Gears. Attaining all the achievements from one of the challenges gives 1,400 Enigma Gears so it is necessary to obtain all achievements. However, if you are unable to, I would recommend purchasing the Primogems and Talent Books first, since Mora and Hero's Wit are more commonly available from other quests or Bounties/Requests.
We hope that you have found this article helpful and that you will enjoy the new updates in the 1.6 version of Genshin Impact! Head here to read more about the Inazuma Craftable weapons, here for a Kazuha guide or here for Inazuma Leaks and characters. Let us know if there are other articles you would like to read!