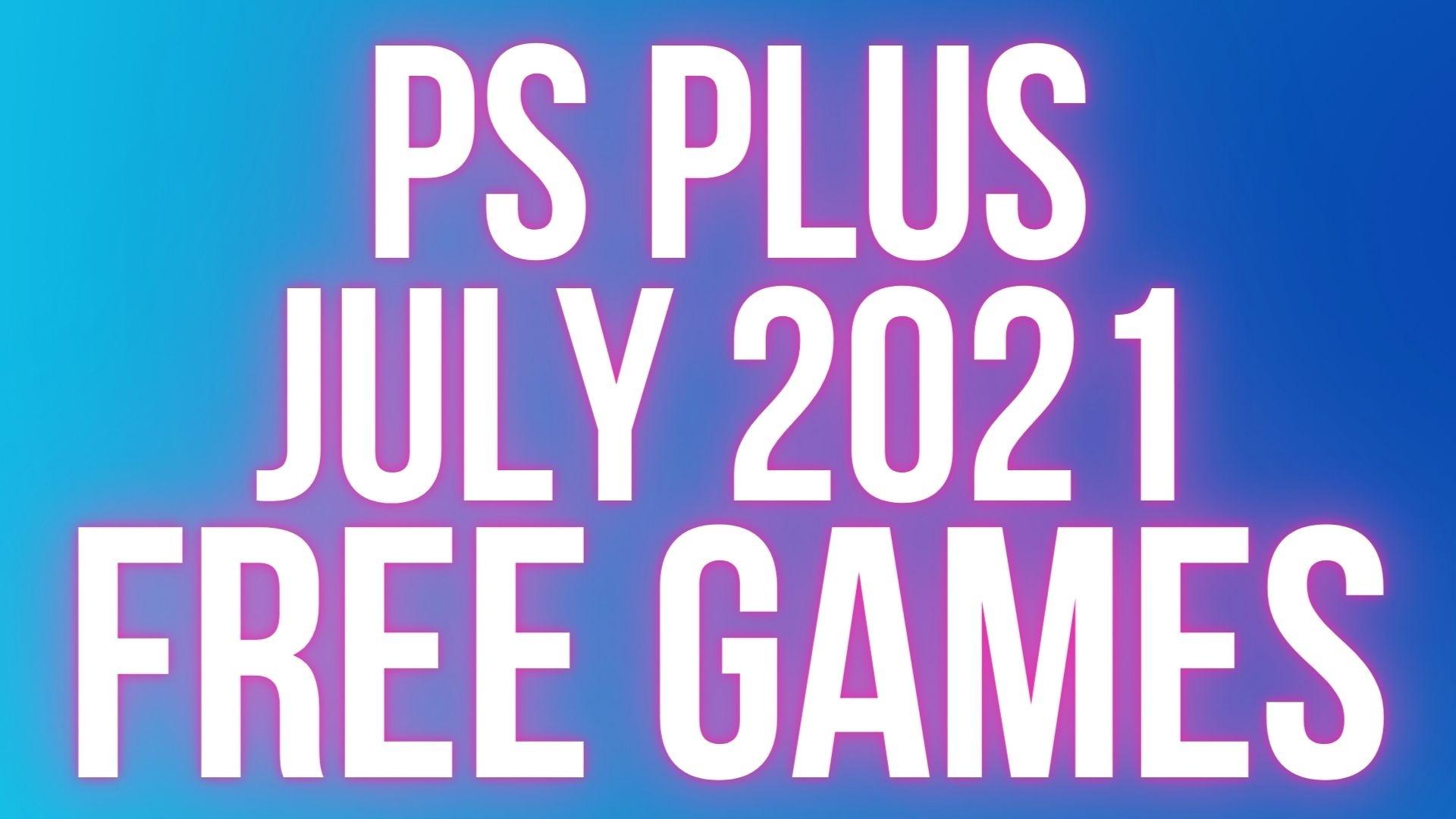 All the games from PS Plus July 2021 are going to be available on the 6th of July. We have three big games that are definitely worthy of next month's lineup.
All Games in PS Plus July 2021
A Plague Tale: Innocence [PS5 only]
A Plague Tale: Innocence is an action-adventure game that is focused on the single-player experience. You get to play as a teenage girl Amicii and in the XIV century, France needs to take care of your younger brother Hugo. The main characteristic of the game is a huge rat plague, and mechanics revolving around that. It is a great story to experience with a lot of stealth elements, hiding, sneaking as well as some puzzles and moments of action. The game is presented from a third-person perspective.
We are getting a dedicated version of the game on the brand new consoles in PS5 and Xbox Series X/S, as well as a release of the game on Nintendo Switch in just a week.
Call of Duty Black Ops 4 [PS4 and PS5]
Call of Duty Black Ops 4 does not need an introduction. It is just another installment in the popular Call of Duty franchise. However, it has a cooperation mode worth checking out with a friend, as well as a pretty decent single-player campaign, especially if you played the other Black Ops games from the Call of Duty series. The multiplayer aspect is the most popular one, but it's not likely that several years after the game's release many people will play it, but if you want there are some multiplayer servers still active.
WWE 2K Battlegrounds [PS4 and PS5]
WWE 2K Battlegrounds is a fun brawl game, that is nothing like your yearly WWE 2K game. It is a fighting game with a lot of flashy moves and abstract elements focused on fun and fast-paced combat. It is a great and fun game for anyone, not only fans of the wrestling industry.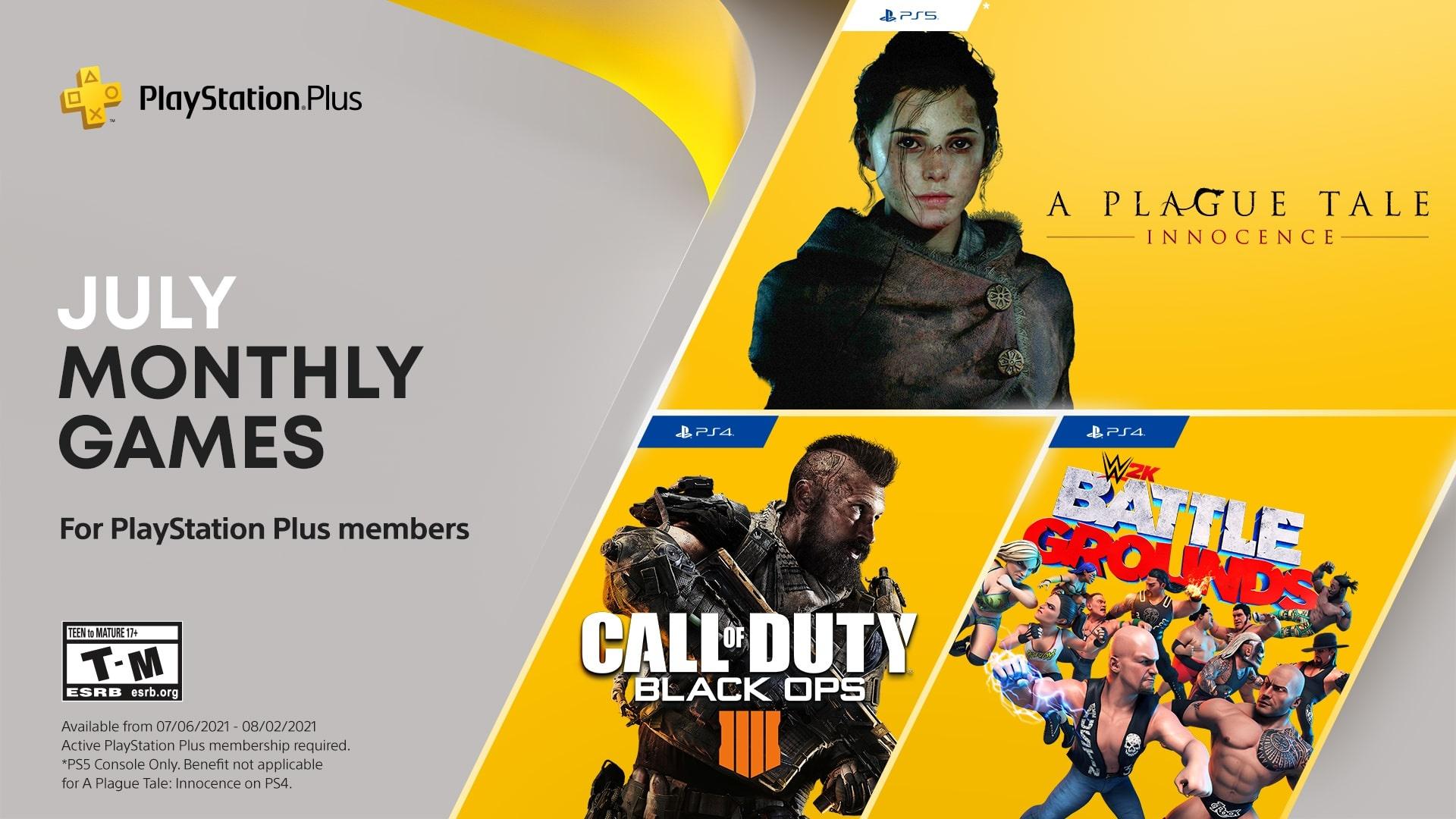 Credit: PlayStation Official Twitter
PS Plus July 2021 Summary
This month's lineup looks really great. Every title is unique and offers a different type of entertainment. Personally, I am most excited about the Plague Tale Innocence, because it is an awesome adventure, specially enhanced for the PS5. It was always an underrated game, so I am hoping to replay the game again on PS5, and on more people knowing about this hidden gem. In addition, there was a sequel announced 2 weeks ago at E3 2021, so it is a great way to catch up. Other than that we have a Call of Duty game which is always fun, and for free worth even trying the campaign. Last, but not least a brawl game from WWE 2K, the game is a lot of fun if played with friends.
---
A Plague Tale: Innocence is available now on PC, PS4, and Xbox One X/S, with the enhanced versions on PS5, Xbox Series X/S as well as Nintendo Switch coming on July 6th, 2021.
Call of Duty Black Ops 4 is out now on PC, PS4, and Xbox One X/S.
WWE 2K Battlegrounds is out now on PC, PS4, Xbox One X/S, and Nintendo Switch.
Check this article for more Free PlayStation Games.