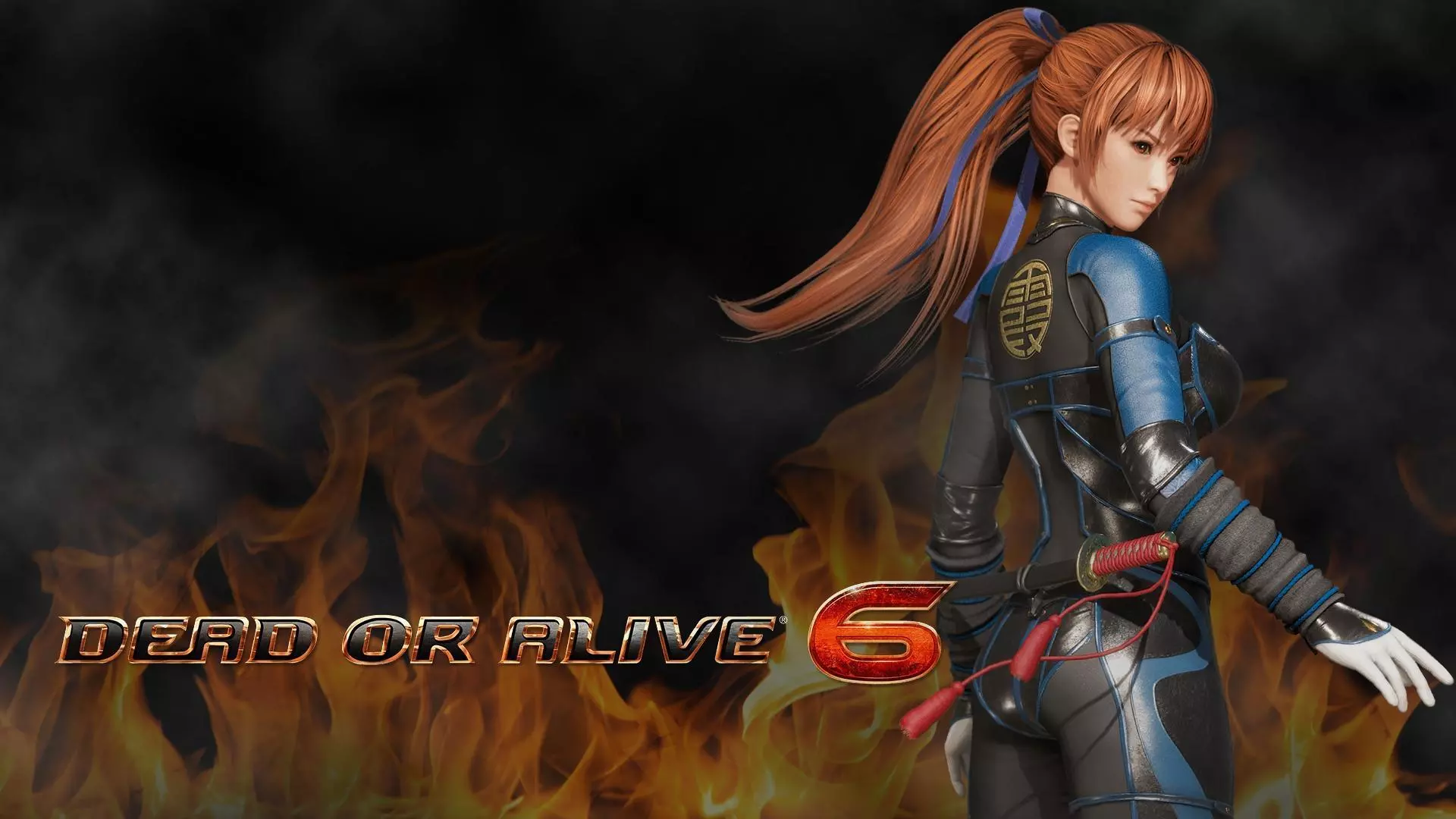 Gameplay
If you are familiar with the Dead or Alive Franchise, or most any other fighting franchise, you know basically what to expect from DOA6. It's fast-paced, simple combat that is way over the top (In a fun way) and easy to learn if you aren't familiar with the series at all. There aren't any massive button combinations to memorize and multi-hit combos are relatively easy to pull off. Each fighter has their own unique style, I would suggest using all of them and see which one best suits your play style. There is also a training mode for beginners as well who wish to practice with a favorite character or just want to learn the basics.
Story Mode
As is the case in most arcade-like fighting games, the story mode is wacky, outlandish, and at times down-right ridiculous. You play one round with each fighter and this leads into cutscenes for your next fighter. You can choose to play the story in chronological order, or you can simply follow a character's path, depending on your preference. Giant Octopuses, massive flying birds, and a host of other outlandish characters make a special appearance in their respective stages as well.
DOA Quest
The DOA Quest mode is an interesting feature, you have a fighter and within a fight, you are given certain objectives to complete for fight points which can be used to buy outfits in wardrobe, accessories, or mini-stories in the DOA Encyclopedia. This also allows you to unlock gear pieces for each fighter and DOA is, as always, heavy on alternate attires.
Arcade Mode
A staple of any fighting franchise, Arcade mode allows you to select a fighter and battle through multiple fights at a different stage. I would assume most players will spend most of their time in this mode as it is easy to complete, gives you reward points, and each completion will gain you points towards an alternate attire for a fighter (not always the fighter you choose to play as however.) The stages in this game are absolutely spectacular! So, soak up as much of them as you can.
Versus
Straight and to the point. This is a single fight where you select your character, your opponent, and the stage you wish to battle in. You can also select the amount of health you start with, time limit, number of rounds, the computer level, toggle event mode on or off as well.
Time Attack
Same as Versus mode, just instead of going after a high score, you go for the quickest time.
Survival
Survival see you select a fighter and battle in the DOA Coliseum, you have 1 health bar that does regenerate somewhat after each fight. Beat a set number of opponents in one round battle, the number of fights depends on the difficulty setting, you lose once, its game over!
Arenas
The arenas in DOA6 are stunning! Each has its own atmosphere and varies drastically from one location to the next.
Forbidden Fortune: This is a Pirate Ship with the front burning in the back of the fight area. You can also fight into the lower deck where there are crates full of gold.
Lost Paradise: An ancient jungle mixed with man-made construction. Enjoy the scenery, avoid the T-Rex and Pterodactyls though!
DOA Colosseum: The Latest arena where the Dead or alive Tournament takes place. Stay away from the ropes!
Seaside Eden: A visually stunning beach. Here you can soak in the sun. get covered in sand then wash off in the crystal blue water!
Chinese Festival: A celebratory stage but careful, the ground has unused fireworks that may explode on contact.
A.P.O.: A dark hallway in the mysterious M.I.S.T. research facility.
Unforgettable: This is a newly "best of" gallery type stage combining multiple stages from past DOA games.
Zero: A Research Facility built by M.I.S.T.
Miyabi: A quiet, almost tranquil, Japanese town. It has a Bamboo Thicket, if you push your opponent into it exactly right they will go through it and you will be in a secluded spot.
Road Rage: The scene of a traffic accident. It's dusty and has a tractor-trailer hanging over the edge, throw your opponent into it to maximize damage!
The Muscle: Home turf of the Father/daughter duo of Bass and Tina. It's a pro-wrestling arena with electric ropes. This is MUSCLE!
The Throwdown: A no thrills back alley surrounded by a chain-link fence. You may even find some helpful audience members!
Roster
Kasumi
Helena
Ayane
Bass Armstrong
Bayman
Brad Wong
Christie
Eliot
Hayate
Hitomi
Honoka
Jann Lee
Kokoro
La Mariposa / Lisa Hamilton
Leifang
Mai Shiranui (DLC)
Marie Rose
Mila
Momiji (DLC)
Nyotengu (DLC)
Phase 4 (DLC)
Rachel (DLC)
Raidou
Rig
Ryu Hayabusa
Tina Armstrong
Zack
Diego
Kula Diamond (DLC)
NiCO
Tamaki (DLC)
DLC
Dead or Alive 6 has hundred (literally) of alternate costumes, most of which can be unlocked in-game however there are "specialty" costumes available through DLC. Among these are Pirate, Witch, Bikini, Summertime and created costume themed attires. The game is known for its provocative wardrobe for its female characters so nobody under 18 should probably be playing this. The DLC is very pricey if you want it all there are various "season pass" options each with differing price, most expensive is $90 and the cheapest I think is #35 whether you spend that on alternate attires is up to you and depends on how important having every attire in the game is to you. You can purchase tickets which will allow you to buy individual DLC attires as well.
Overall: 8.5/10
I am not the most skilled fighter yet have found endless hours of fun in this game. There is plenty to do, there are plenty of unlockables. If you enjoy fighting games and eye candy, you will certainly enjoy these games. This is not a type of game where you need to have played the others in the franchise in order to understand what is going on now. Plus, the DOA Encyclopedia will help fill in any gaps the story leaves with you. I would give this game an 8.5 out of 10.