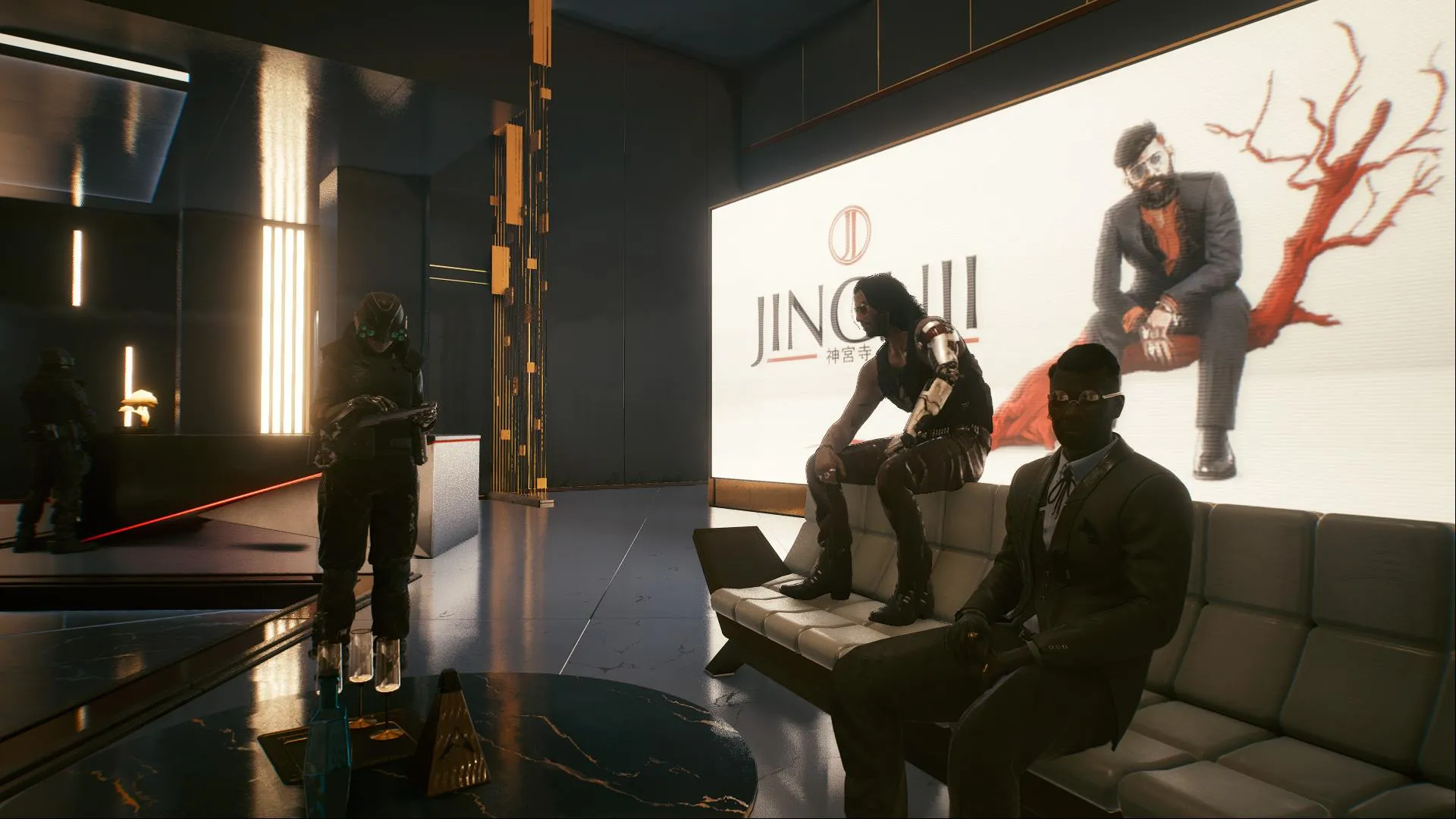 Even high-end clothiers can have troubles with the locals of Night City, Jinguji is no exception… the Cyberpunk 2077 Bullets Side Job showcases exactly this. That the trouble on the streets can spill over, anywhere, at any time.
Cyberpunk 2077 Bullets Side Job Mission Walkthrough
The Side Job: Bullets will be triggered by entering Jinguji, speaking to the shop manager Zane, and closing the shop menu, and ending your dialogue with Zane. For me, it happened on my second visit to Jinguji, so I assume you'll have to return a second time with a few in-game days in between for the side job Bullets to begin.
After talking to Zane, you'll both be interrupted by a burly Cyberpsycho entering the store and attacking the guards/shoppers. Zane will put Jinguji on lockdown, activating alarms and red lights and locking everyone inside with the Cyberpsycho.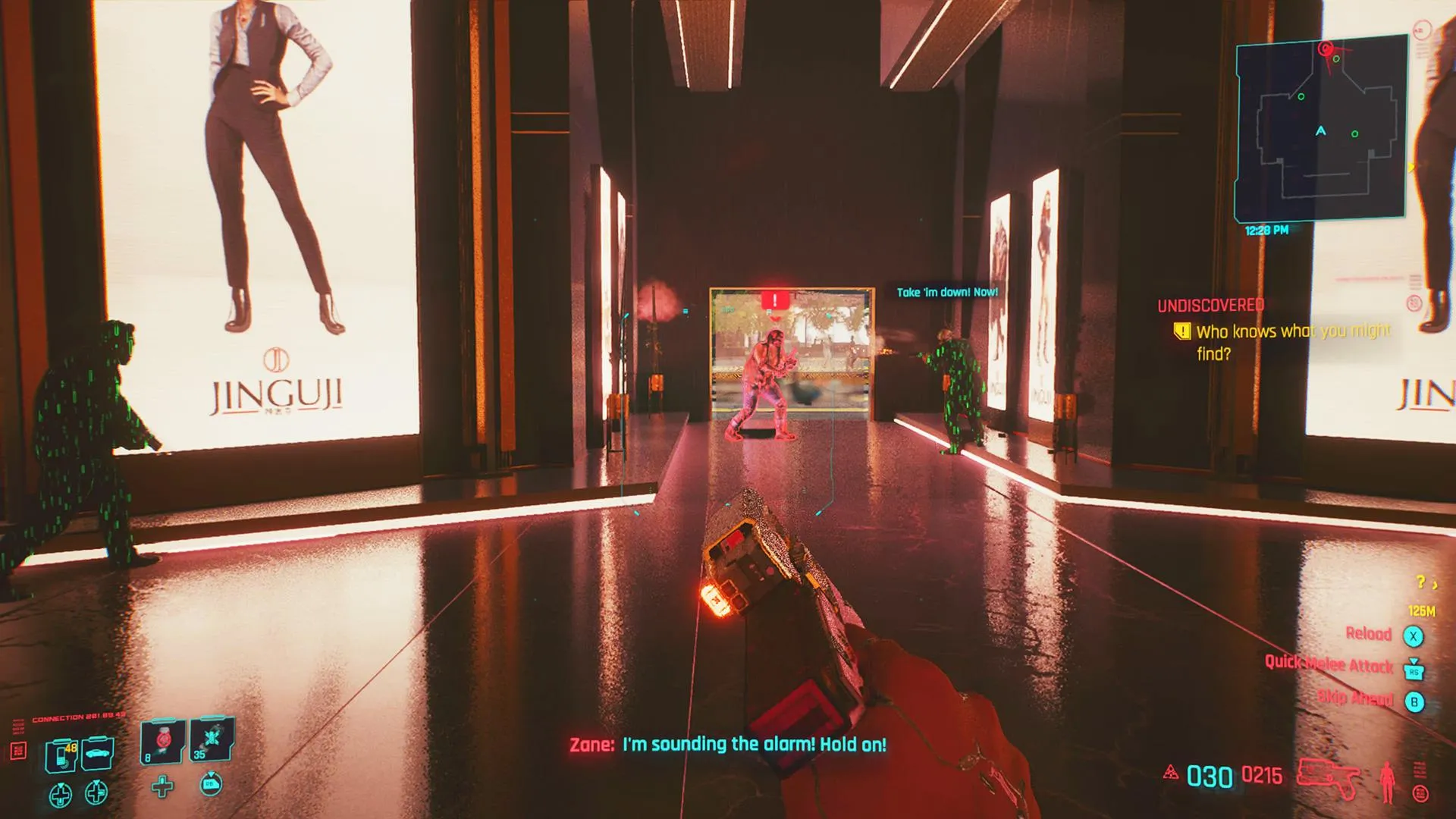 Due to the small size of the store, it can be pretty difficult to avoid and take down this raging Cyberpsycho. I didn't have much problem using the quickhack Cripple Movement, which can take a bit of time to upload, but once in effect locks down the enemy to the spot they're standing in. Additionally, Cripple Movement stops enemies from being able to attack, which will make the Cyberpsycho as threatening as a puppy. However, you may not have access to this quickhack, so it's suggested that you use the quickhacks Short Circuit or Overheat to deal damage over time (DoT), while also shooting the Cyberpsycho.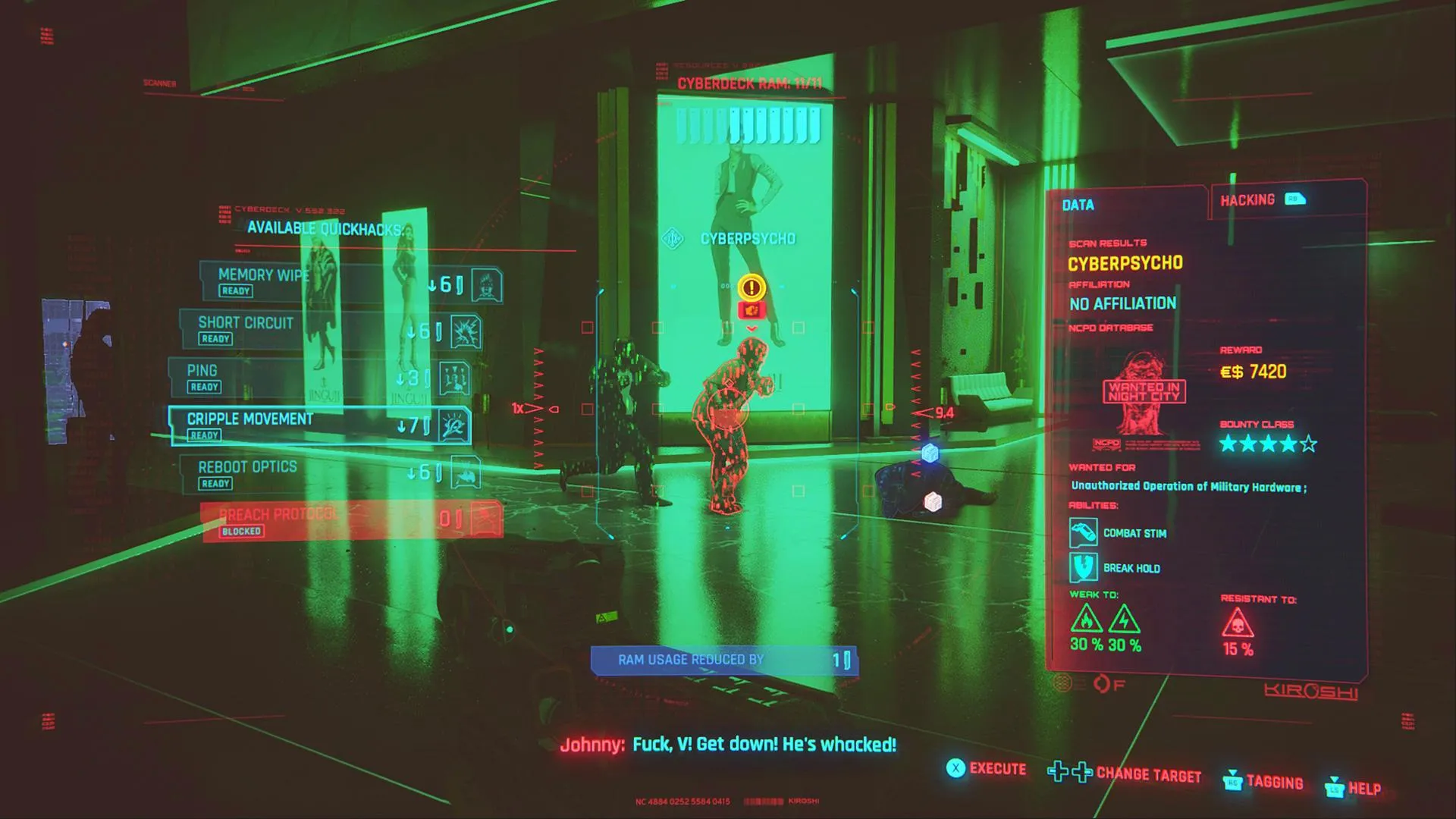 Once you get the Cyberpsycho down to low health, MaxTac reinforcements will arrive to assist in taking down the threat.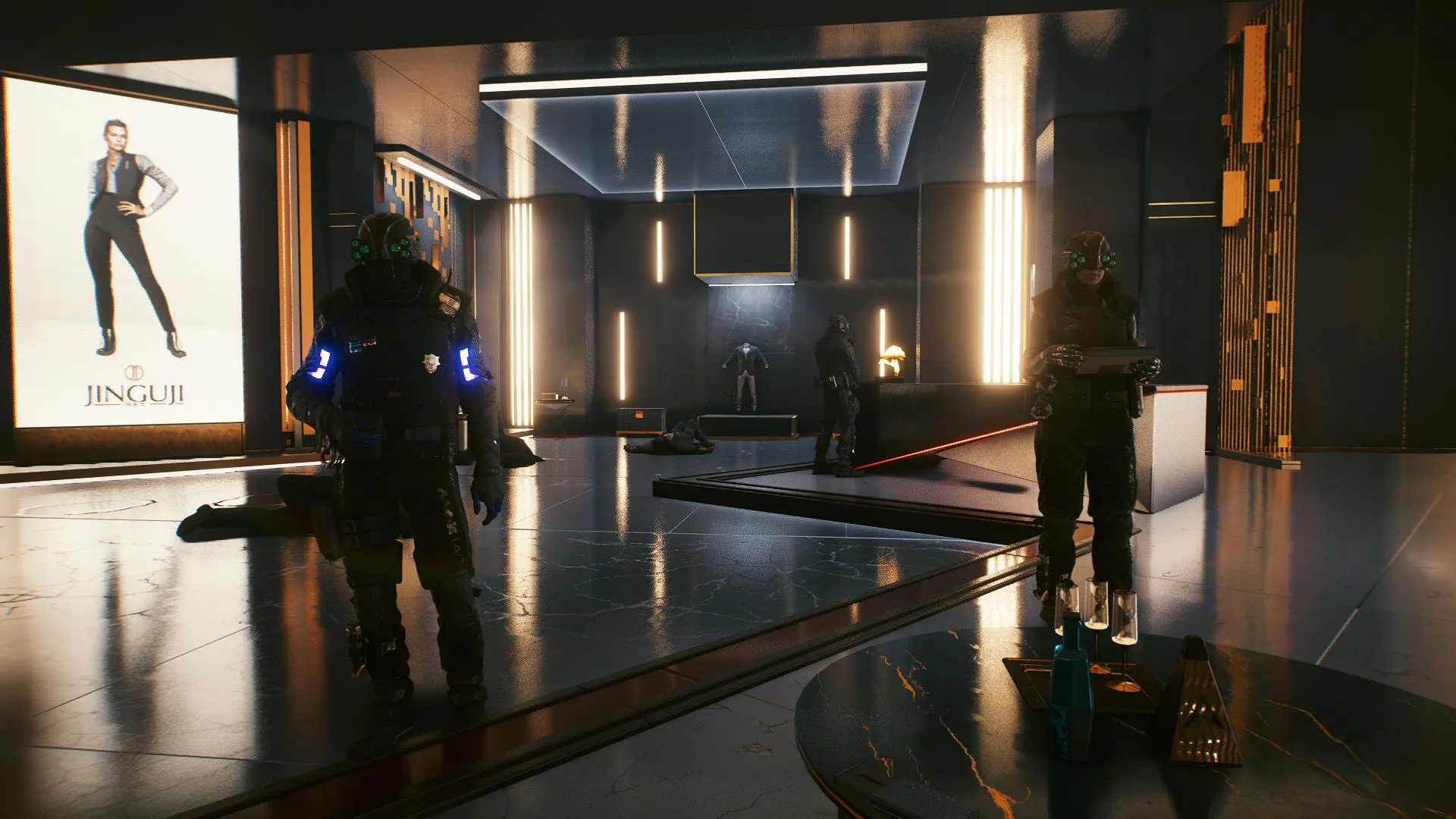 After defeating the Cyberpsycho, follow Zane over to the couch and sit down to give the MaxTac officers your statement. The dialogue you choose here will not affect the outcome of the mission.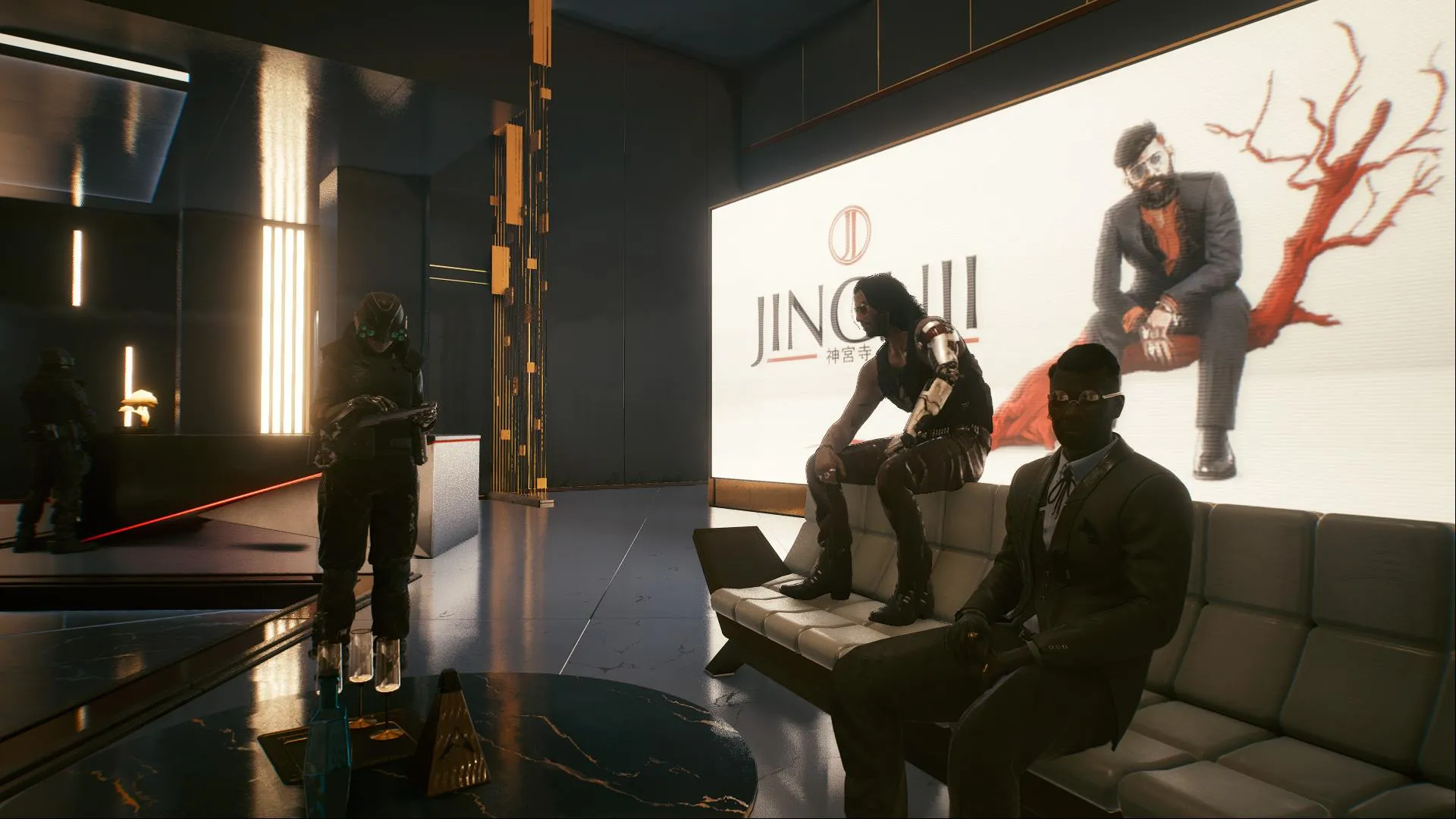 This ends the mission. You will receive a decent sum of eddies (7,074 - 7420), 684 XP, and 1538 Street Cred XP. You can talk to the MaxTac officer to get some more dialogue out of her, and learn about the curious Mantis Blades she's using, and have an unsettling discussion regarding the thrill of killing...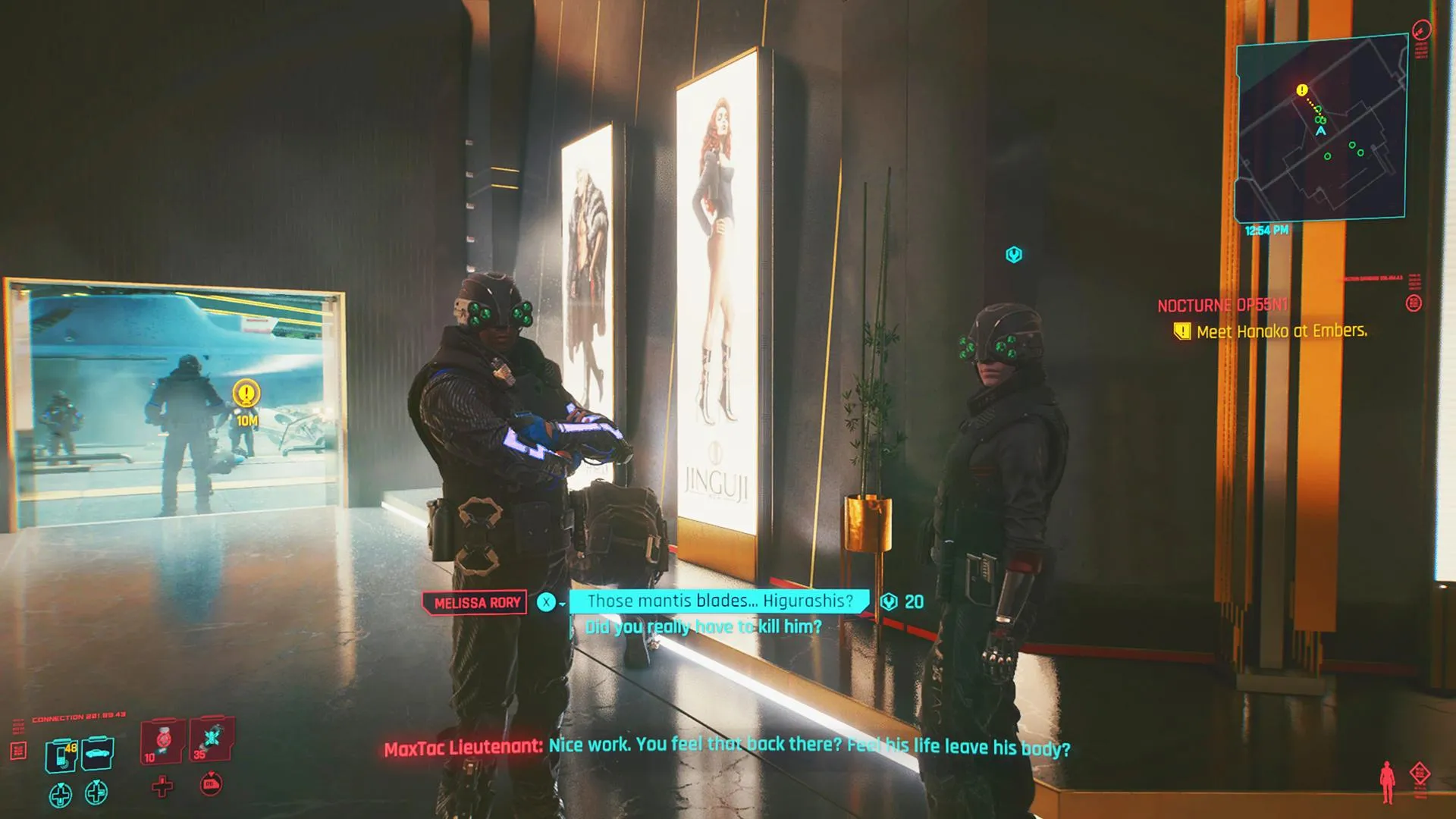 2 days later Zane will call you and tell you to come back to Jinguji for some "nova" clothing he's got for V. There is no new stock, but Zane will discount all clothing items, specs, and mods from this point on.
---
If you enjoyed this guide on the Cyberpunk 2077 Bullets Side Job, check out some other guides about clothing merchants, check out this breakdown of the location and items carried by each clothing merchant in Cyberpunk2077, or if you want to find out how to get a Legendary Grenade from a mysterious man named Ozob, check out this Side Job guide.