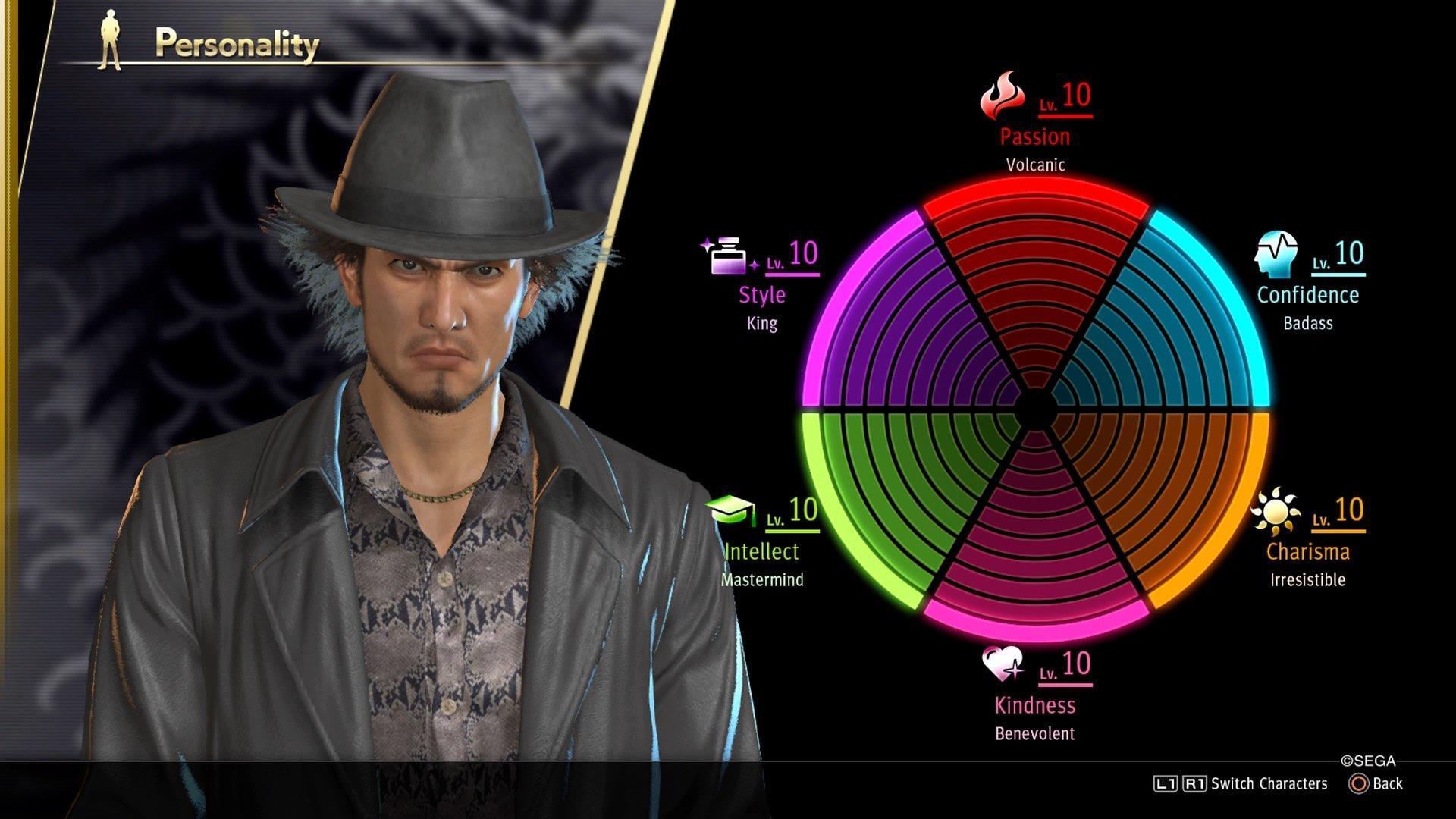 Yakuza: Like A Dragon introduced a personality stat system for the protagonist Ichiban Kasuga. There are 6 stats, with 10 levels for each stat.
These affect the gameplay, often allowing Ichiban to perform actions or participate in events that he would normally not be able to.
Personality Stats In Yakuza Like A Dragon:
The stats and their descriptions are as follows.
Passion: This stat affects Ichiban's romantic inclination and his motivation. It also increases his resistance to silence.
Confidence: This stat affects Ichiban's concentration and mental strength. It also increases his resistance to sleep.
Kindness: This stat affects Ichiban's compassion and humanity.
Charisma: This stat affects Ichiban's social skills and chutzpah.
Intellect: This stat affects Ichiban's memory and sharp-mindedness. It also increases his resistance to brainwash.
Style: This stat affects Ichiban's attractiveness and impression on others. It also increases his resistance to charm.
There are several ways you can increase each of these stats.
How To Max Out Personality Stats In Yakuza Like A Dragon:
The most direct way to increase them is to consume stat boosters. These items are special and are usually very expensive. I recommend saving these for your last resort.
A very effective way to improve stats is to take all the exams at Ounabara Vocational school. A guide will follow shortly on how to pass each exam.
Another method is to choose appropriate dialogue options when prompted. Logical, thoughtful, and smart answers will affect Kindness; respectful and dignified responses with affect Style; commitments and gusto will affect Passion, and cheerful responses will affect Charisma.
Along with dialogues, several mini-games will also increase your stats upon successful completion. To see which games affect which stat, open the map and find the mini-game place of your choice.
Selecting it will show you information about the place, and stat changes (if any) will be shown under "Personality Gains". Use mini-games to squeeze out your final few remaining stat points.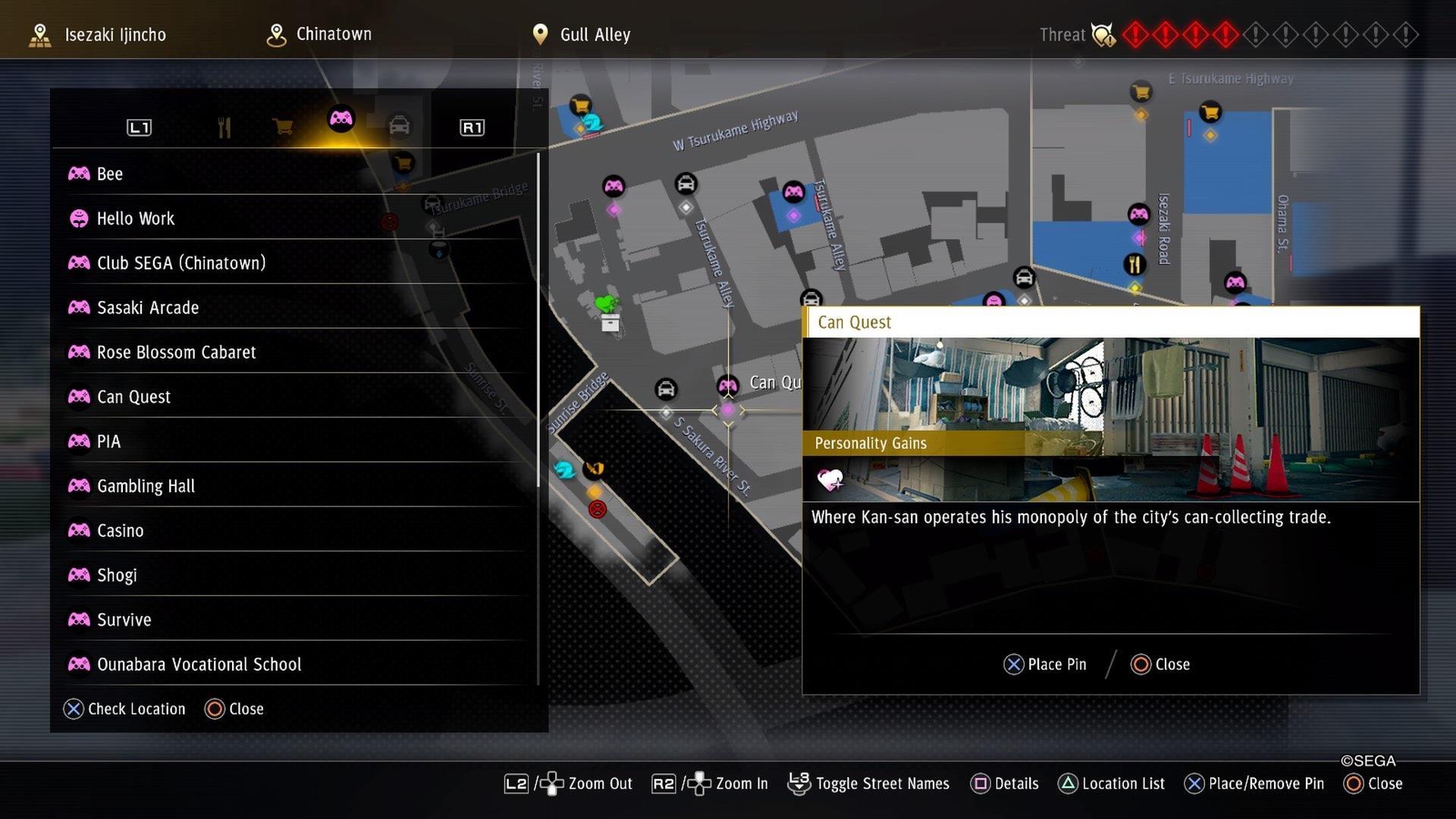 Several sub-quests also affect your personality stats. It is advisable to do as many of these as you can.
The Honk-Honk System:
Last, but not least, the Honk-Honk system is a great way to get massive stat gains. These are a direct reference to the puff-puff NPCs in Dragon Quest. To do this, you need to find the Honk-Honk NPCs around Yokohama, Sotenbori, or Kamurocho, and interact with them to perform... questionable deeds.
These Honk-Honks restore your party's health completely but leaves you with a sense of hollowness with regards to what you just did. Get over it quickly, and continue with your quest to max out all your personality stats!
Having high personality stats can help you out immensely. Most of the options for romances are locked behind certain levels of personality stats. Additionally, these stats also boost resistance to status conditions and unlocks new jobs for Ichiban.
They are definitely worth grinding out and will help immensely throughout the game. It is also recommended that you max out your stat levels before attempting the very final dungeon of the game, the True Final Millennium Tower. A detailed guide on that will be up soon.
Enjoy the grind, and become the most interesting person in all of Yokohama!