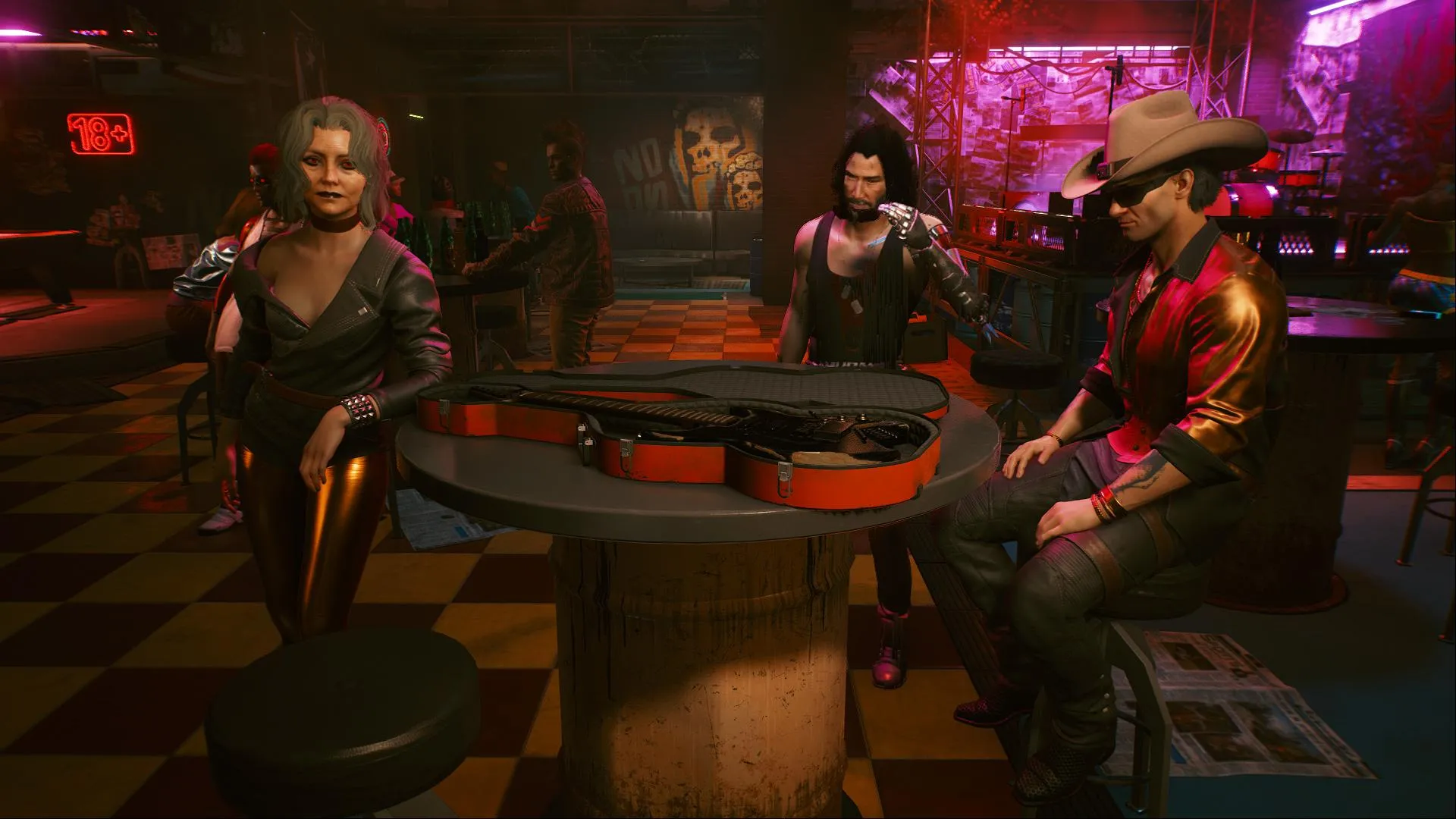 The Samurai reunion at Red Dirt Bar is ready to start, and everybody's waiting for Johnny. This is the context behind the Cyberpunk 2077 A Like Supreme Side Job.
Cyberpunk 2077 A Like Supreme Walkthrough
The Side Job: A Like Supreme will automatically begin from where the last side job in the chain of missions, Second Conflict, left off. V will need to wait 24 hours to continue the side job A Like Supreme.
The Red Dirt Bar
After waiting 24 hours for Nancy to call V, she will tell you to meet the band at the Red Dirt Bar and that all arrangements have been handled for Kerry.
Call a car or head to the closest fast travel station to follow the minimap to the Red Dirt Bar. Once you arrive at the bar, head inside and talk to Nancy. The dialogue options here just give more insight into the gig and the replacement for either Denny or Henry and do not have a huge effect on the result of the side job. Nancy will present to V Johnny's original guitar, to which Johnny exclaims "Fuck, Nancy just gets shit done."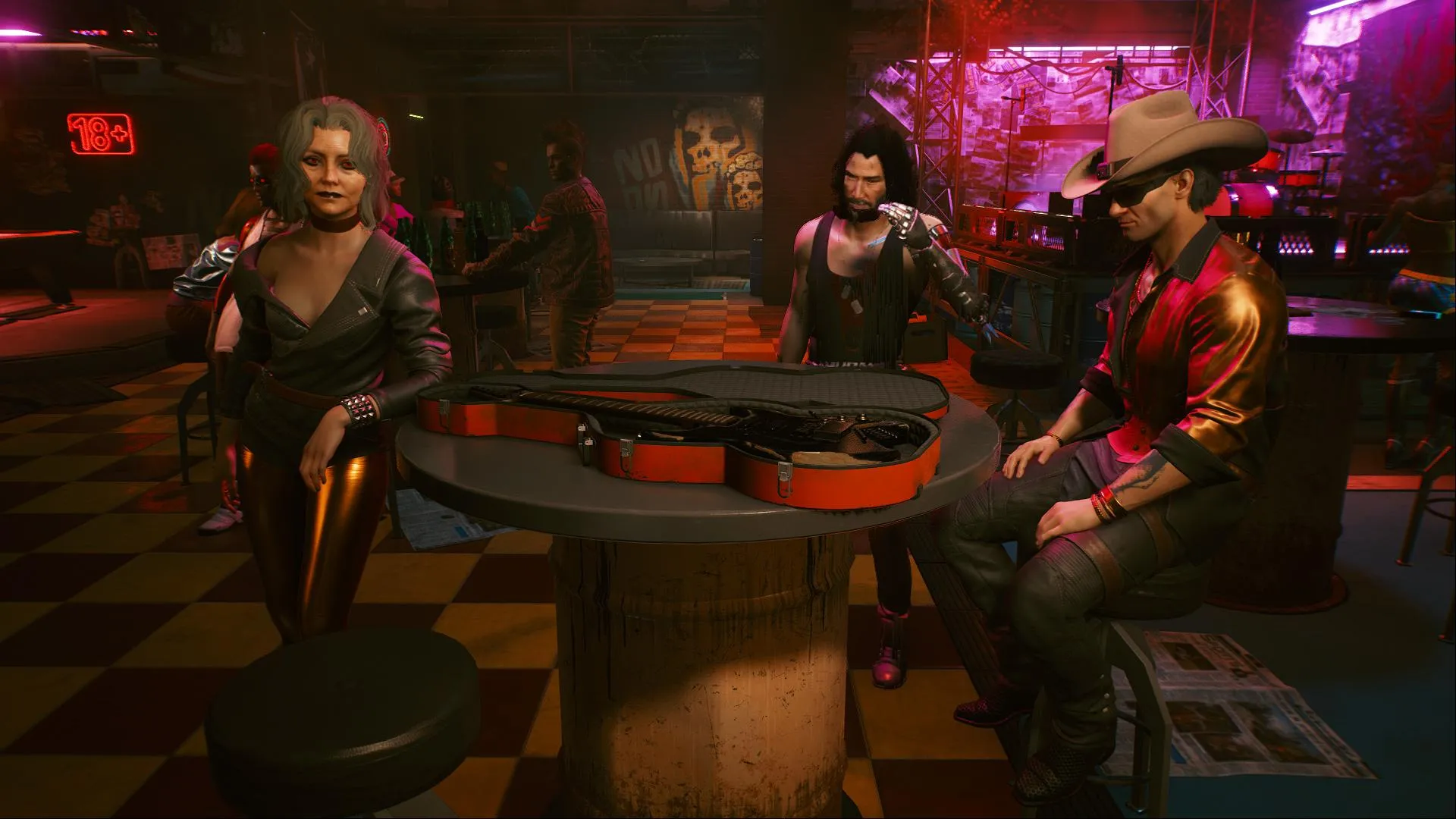 After you've talked with your bandmates for the gig, you will be prompted to go to the bathroom and take Misty's pills, giving Johnny control again. You can say you don't want to give him control and he will laugh that he'll have fun watching V on stage with no guitar skills, to which V gives Johnny control anyway.
Once you've given Johnny control of your body, head back to your bandmates and tell them you're ready to start the concert. After skipping some time and arriving on stage, tell them it's time for the show to begin.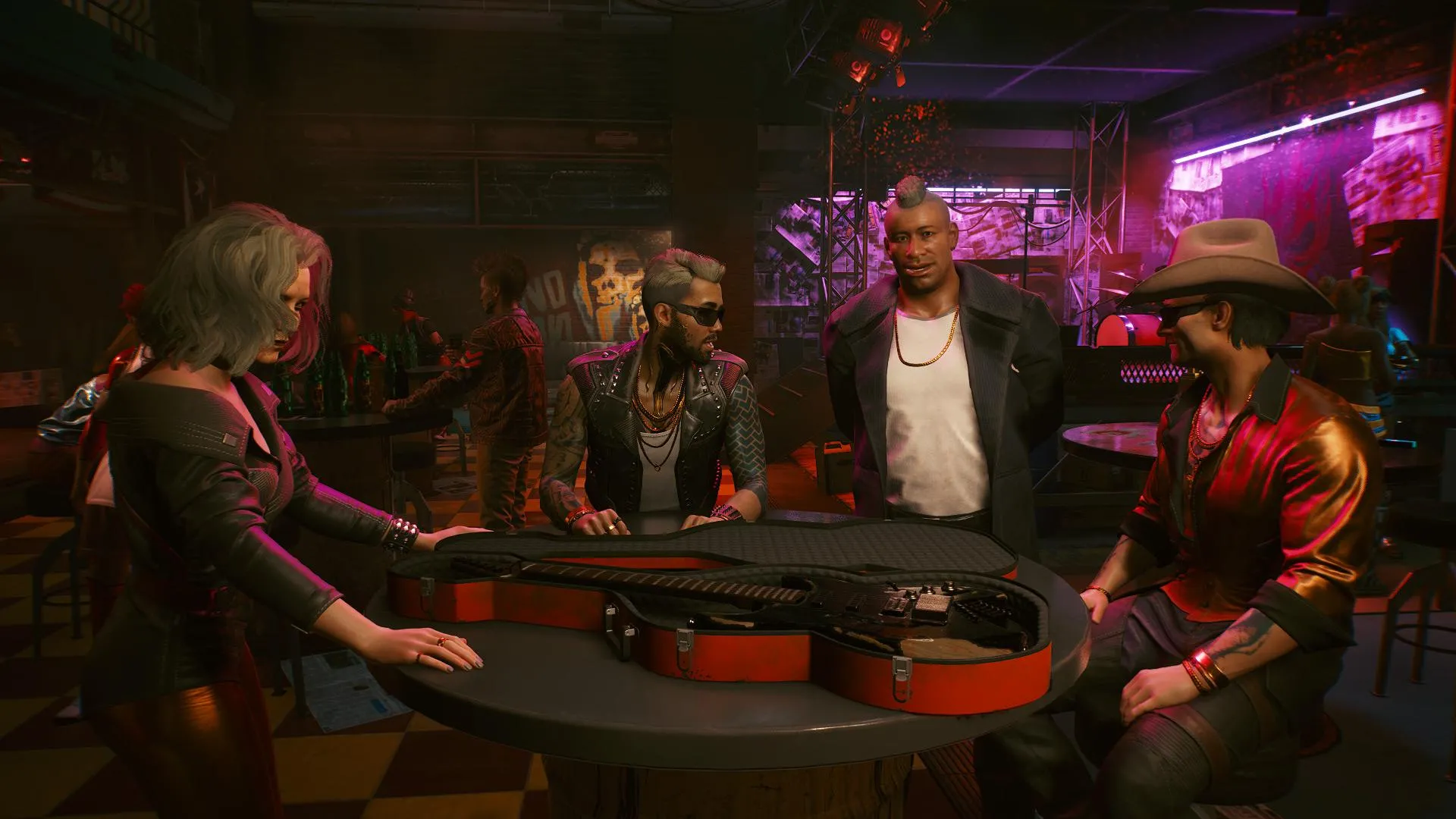 After the band starts playing, there will be a few prompts to interact with the audience and your bandmates. You can throw the "devil horns" to the audience, riling them up. You can sing along with Kerry and you can shred a sick guitar solo. Overall, these choices have no real effect on the outcome of the mission and can be skipped or missed (since they're all on a countdown timer) but add a nice touch to Samurai's one-night-only reunion concert.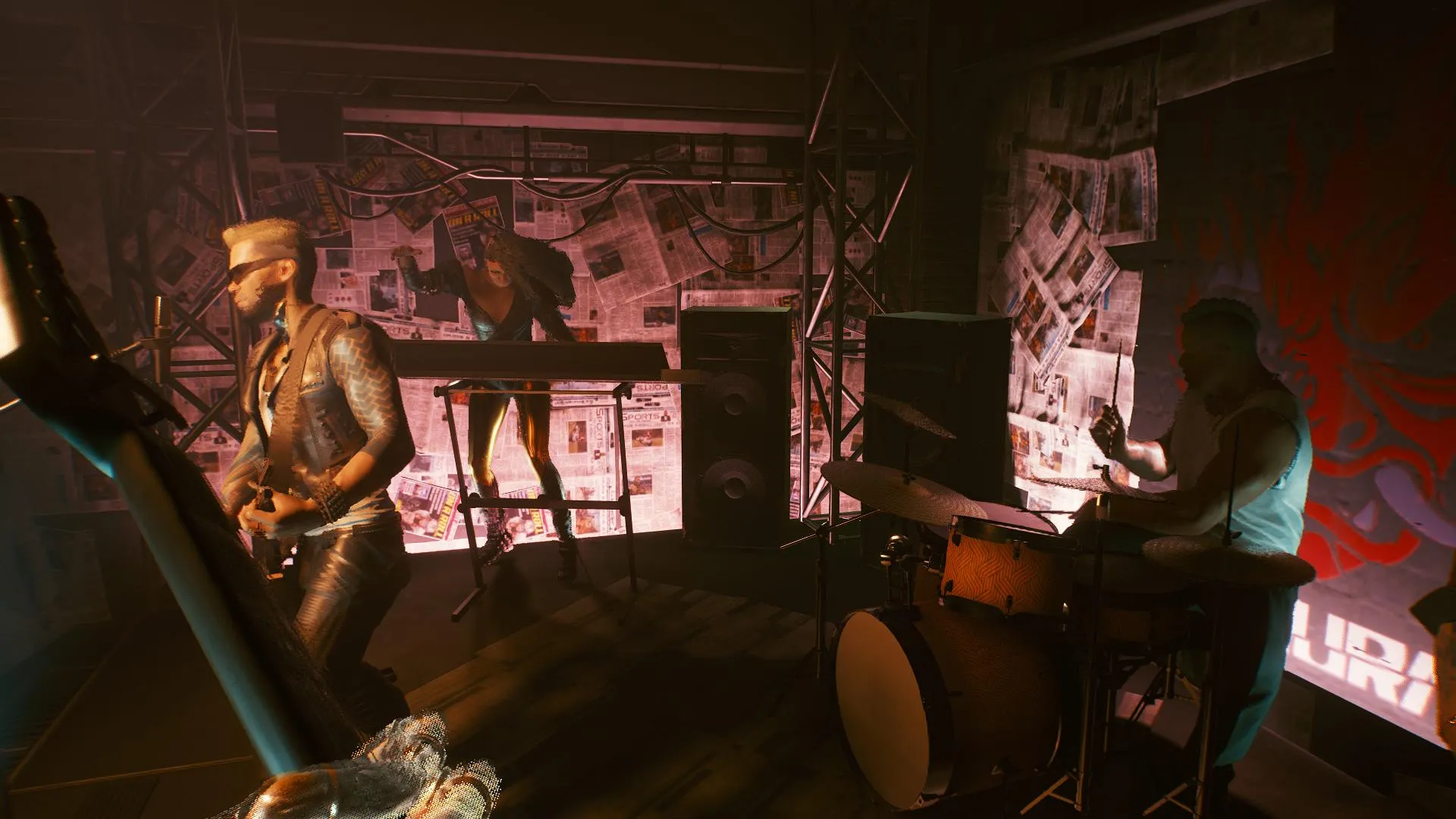 The show ends and Johnny will be sitting at the bar with Kerry ecstatic at how awesome the concert was. Kerry and Johnny will talk a little more, to which Johnny decides it's best to pass on his guitar to Kerry, and Kerry is deeply touched and inspired. He begins riffing and V is given the choice to take Misty's pills, taking back control, or wait a little longer and listen to Kerry play.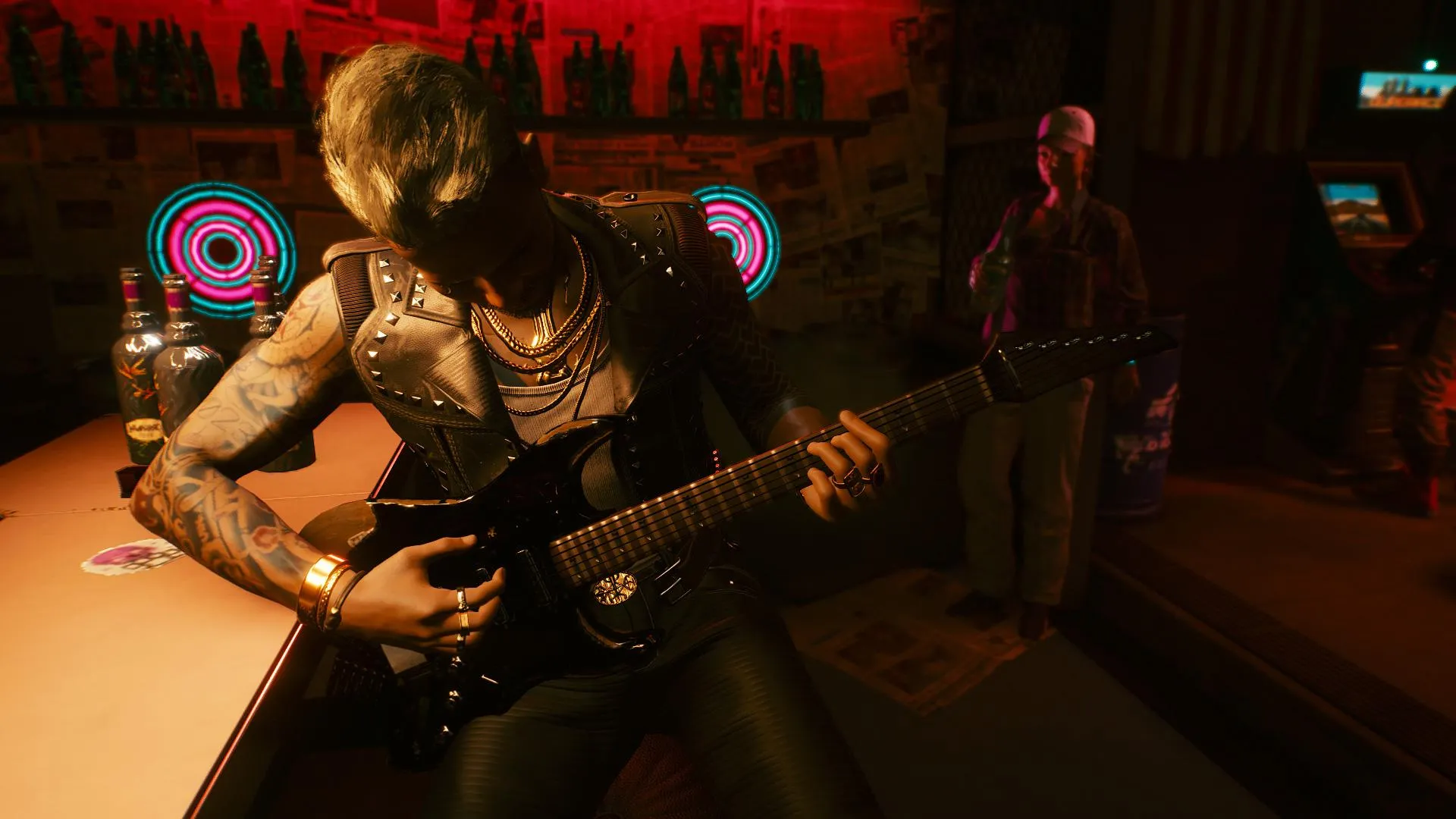 Kerry will ask if Johnny's gone, and V will ask how the concert went. He'll say it was amazing and that he has work to do and gives V his pistol, the iconic power pistol Archangel.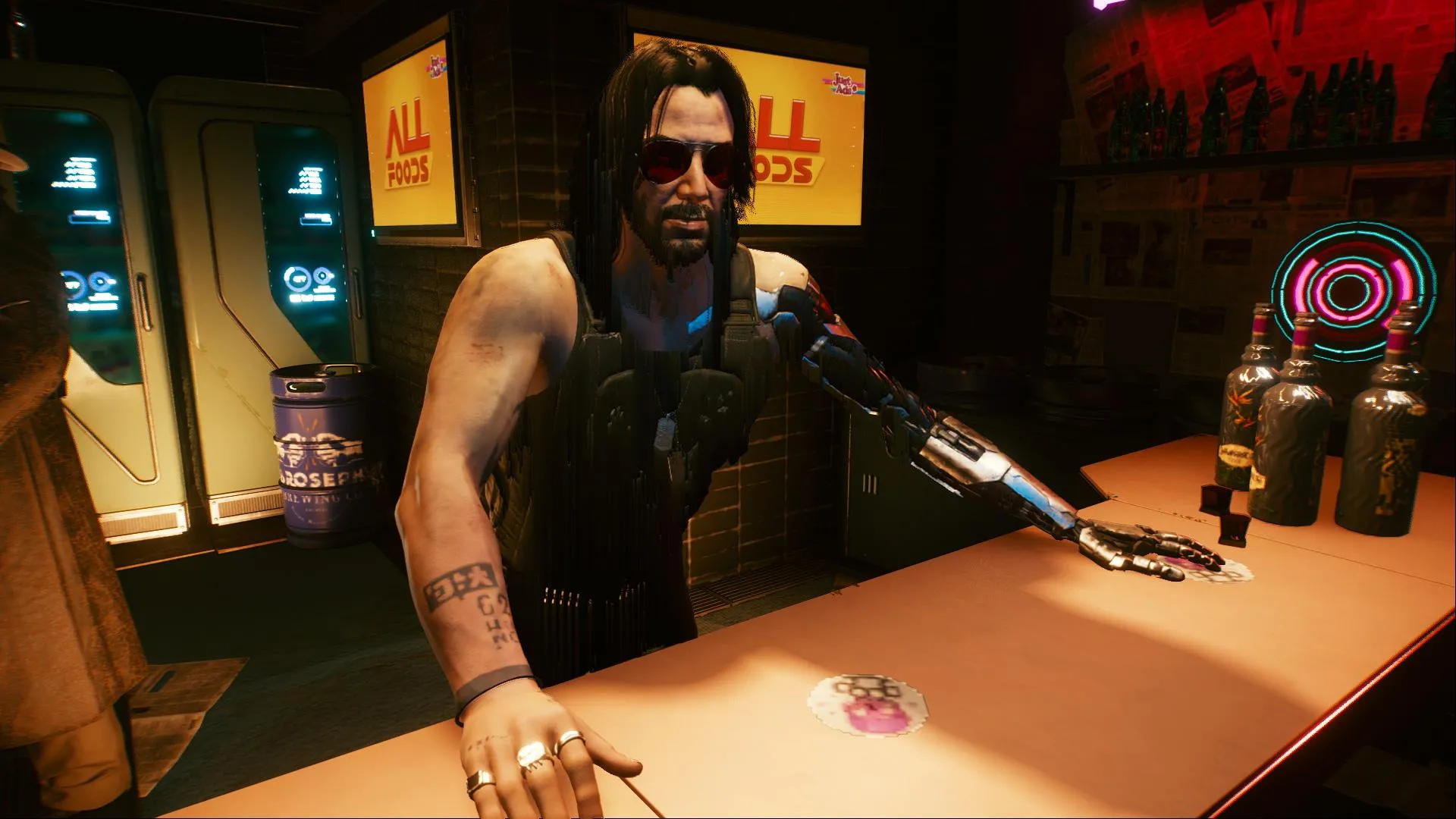 The side job A Like Supreme will end, rewarding V with 343 XP and 210 Street Cred XP. This ends the series of side jobs which started with Chippin' In.
---
If you want to read more Cyberpunk 2077 guides, check out this link.