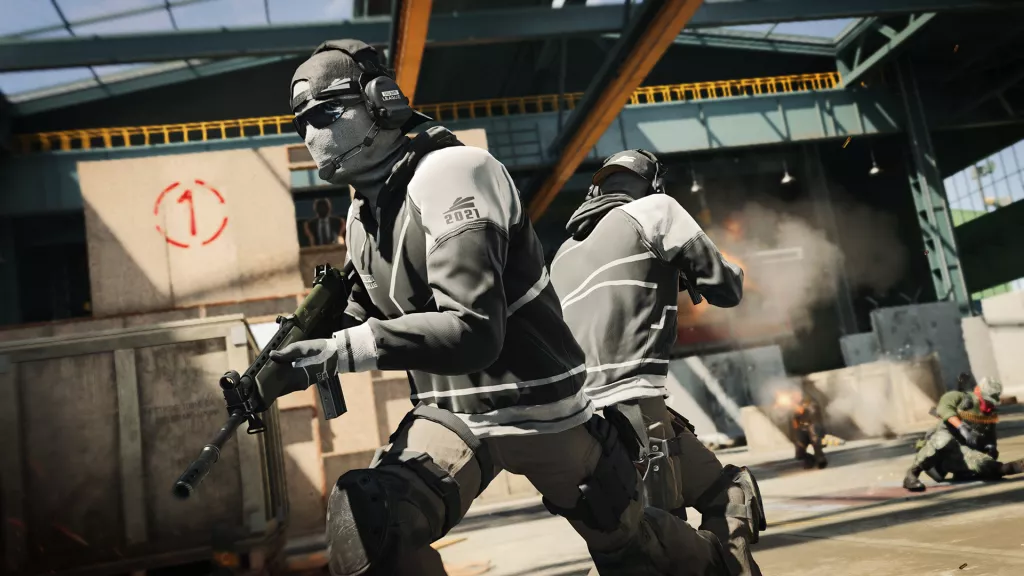 Call of Duty: Black Ops Cold War's League Play feature came out earlier this week, but a few changes are still being made by developer Treyarch. A list of items will be disabled for all players in League Play to help maintain competitive integrity in the ranked mode. You can check the full patch notes here on the Treyarch website.
League Play is essentially a ranked mode, splitting players, after completing five placement matches, into skill brackets. The mode is also intended to mimic the precise rules and limitations used in the CDL by pro players, which means that a number of weapons have been completely disabled.
The list of disabled accessories and scorestreaks is meant to help keep some of the least balanced Black Ops Cold War products out of their most competitive game mode. Items such as suppressors and some firearms barrels which make certain guns a little too powerful, such as the RPK LMG, are disabled. The complete list is shown below: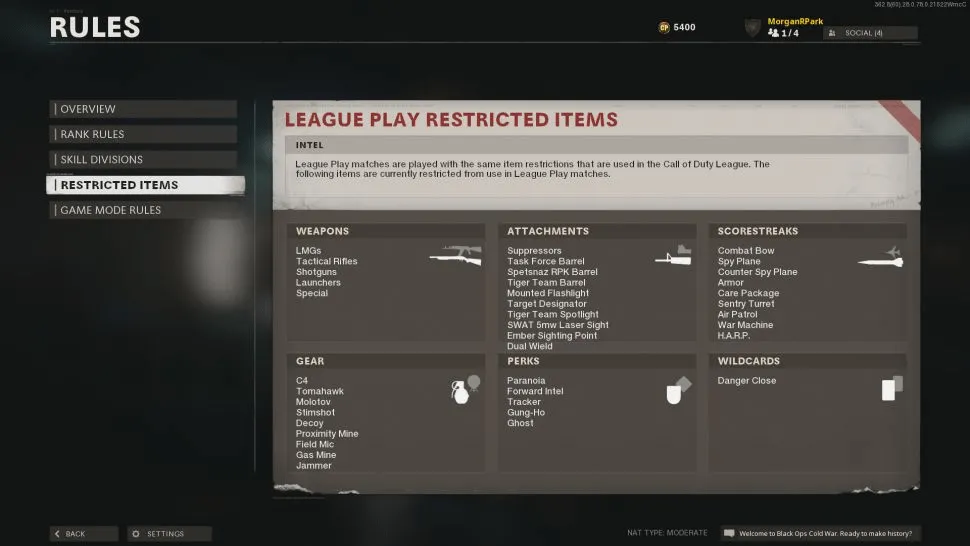 The blog post on Treyarch's website read:
"We've been monitoring feedback and known issues since yesterday's launch, and today's update introduces a handful of new fixes and restrictions that go beyond the current CDL 2021 ruleset. We'll continue to monitor feedback and game data to ensure a fun and competitive experience with regard to rules and content restrictions in League Play. Our ultimate goal is to deliver a more varied experience for players by offering certain variations on the rules while providing an experience similar to what the pros are playing in the CDL (Call of Duty League)."
A pool of over 20 weapons was banned when Modern Warfare the Call of Duty League. Every launcher, most shotguns, and single-fire DMRs were also included in that pool. Players are satisfied with assault rifles, submachine guns; so, even if other weapons are removed players are virtually unaffected. The mode is also the first opportunity for players to transparently watch Cold War's skill-based matchmaking in action.