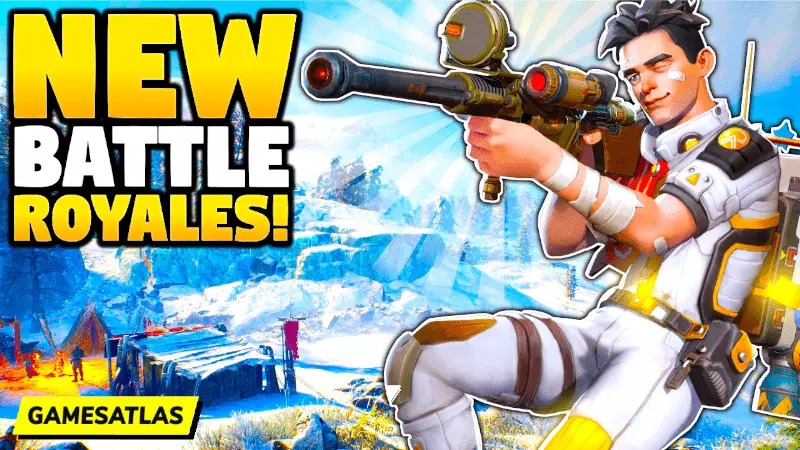 The Battle Royale genre is one of the biggest in gaming and this year we have a list of new, exciting Battle Royale games looking to be the 'next big thing'. Will a new Battle Royale take the spotlight this year? Let's find out!
#1 - Farlight 84
Farlight 84 is a new free-to-play Battle Royale game launching on PC and mobile sometime in 2021.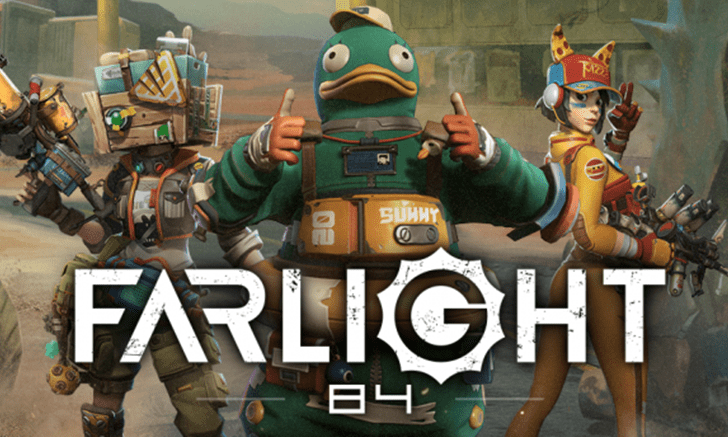 This game takes place in a post-apocalyptic environment. The world has been completely taken over by zombie-cyborgs. The remaining 40 heroes will battle against each other and fight for survival. Although Farlight 84 takes place in a post-apocalyptic environment, it is one of the most colorful games on this list. Many people have compared the visuals to Fortnite, which is also known for its 'cartoon style' visuals.
The game is played from a third-person perspective. Each hero has a unique set of abilities (similar to Apex Legends). Thanks to its jetpacks, this game will have advanced mobility making this a very fast, action-packed game. And if you didn't think the jetpacks were enough, there are also vehicles in this game.
Farlight 84 has had a number of regional betas since its announcement, but we still have no confirmation on when this game will release. However, Farlight 84 recently teased this image on Twitter, with the word 'April' in the image meaning we could see a beta or the full release in April 2021.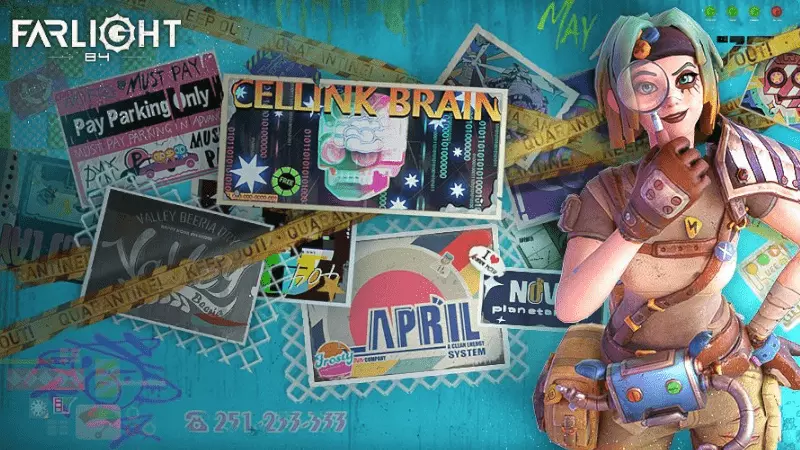 #2 - Scavengers
Scavengers is a free-to-play survival shooter that has a mix of PVE and PVP elements. This game will be launching on PC and consoles sometime in 2021.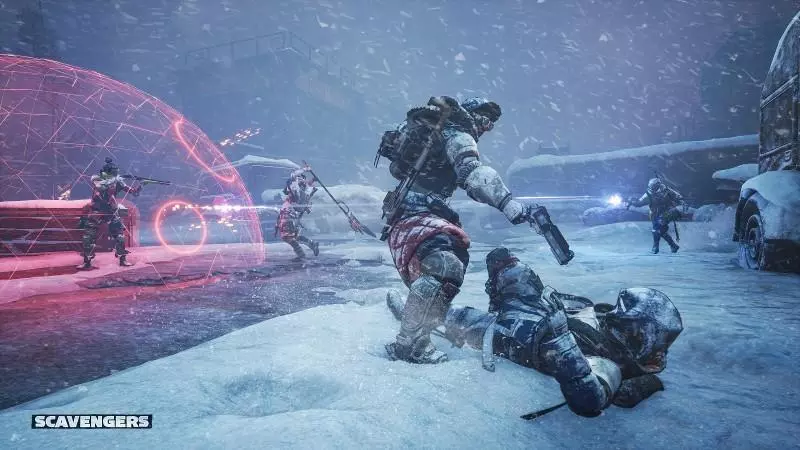 This game is set in a frozen wasteland, where a deadly virus has started to spread and you must do everything in your power to survive the hostile environment. Creatures have formed and planet earth has truly changed for the worst. 60 players will fight for survival in a world filled with hundreds of AI creatures and enemies. Your team of three players must scavenge for resources, keep warm, and stay fueled by hunting wild animals for food. And yes, you can freeze to death so keep an eye on your temperature meter and stay warm.
Before jumping into the frozen wasteland, you can choose from a number of explorers who have unique abilities and weapons. Once you launch into a game, your mission is to collect as many data points as possible and towards the end of the game, you must enter the dropship that lands, and the team with the most data points will win. The end of a match will be hectic, as every other team will also be heading towards the dropship. Each team has unlimited respawns, providing one of your teammates is still alive.
From the life-threatening ice storms to the PVE elements this new take on a Battle Royale game will catch a lot of people's attention. With other Battle Royale games, the main focus is killing, whereas this game also has many other factors to take into consideration. You can even win a game without killing any enemies.
Scavengers made their announcement on Twitter that the game will be playable in March 2021. We currently do not know if this will be an open beta or the full release, however, they did mention that they are working on crossplay and other features.
#3 - NARAKA: BLADEPOINT
Bladepoint is a new Battle Royale game set to release in the summer of 2021 on PC.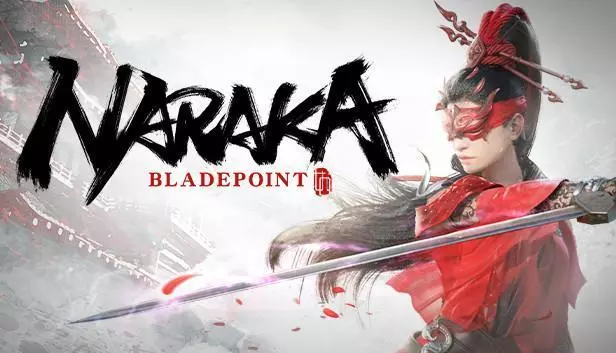 While the story behind this game remains a mystery, we have a good understanding of how this game works. If you love parkour, then this is the game for you.
This game will feature 60 players and is primarily focused on close-range fights with a large range of melee weapons. The movement in this game is what fans are most excited about, from climbing buildings to grappling anywhere you want this game will give you an experience like no other. You'll need to learn self-defense as this game features in-depth blocking mechanics to make fights even more exciting. The melee combat this game offers makes it unique compared to the other Battle Royale games on the market.
You can apply for a future beta here to take part in the next beta test.
#4 - Vampire: The Masquerade
Vampire: The Masquerade is a new free-to-play Battle Royale game set to release in the latter half of 2021. Their website states that they 'develop for PC and next-gen consoles' so we can assume that this game will be launching on these platforms.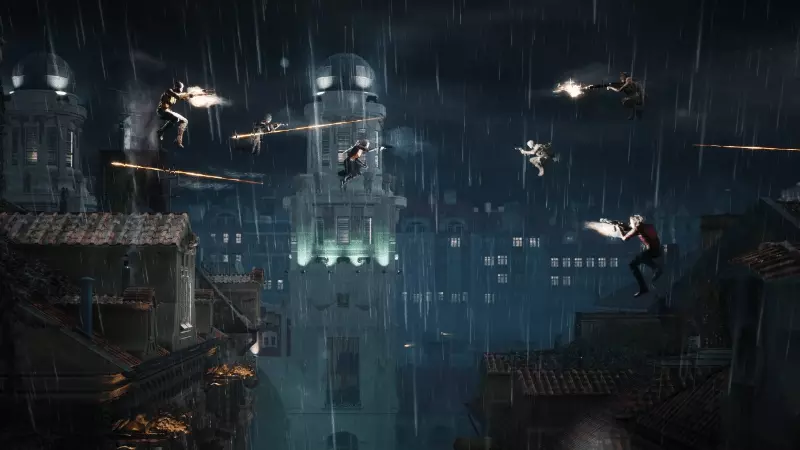 All we have to go by is a teaser trailer released by Sharkmob (the studio behind this game). What we do know is that you can choose to fight solo or as a team. The battles will take place along the streets and rooftops of Prague. From the few seconds, we got to see in the teaser, it looks like there will be a lot of verticalities involved due to the rooftops being accessible.
We will have to wait to find out more about this game, so keep an eye out on their official Twitter for the next piece of information. In the meantime, we can only speculate.
2021 is shaping to be one of the most exciting years for the Battle Royale genre. Be sure to let us know which Battle Royale game you are most looking forward to and why!