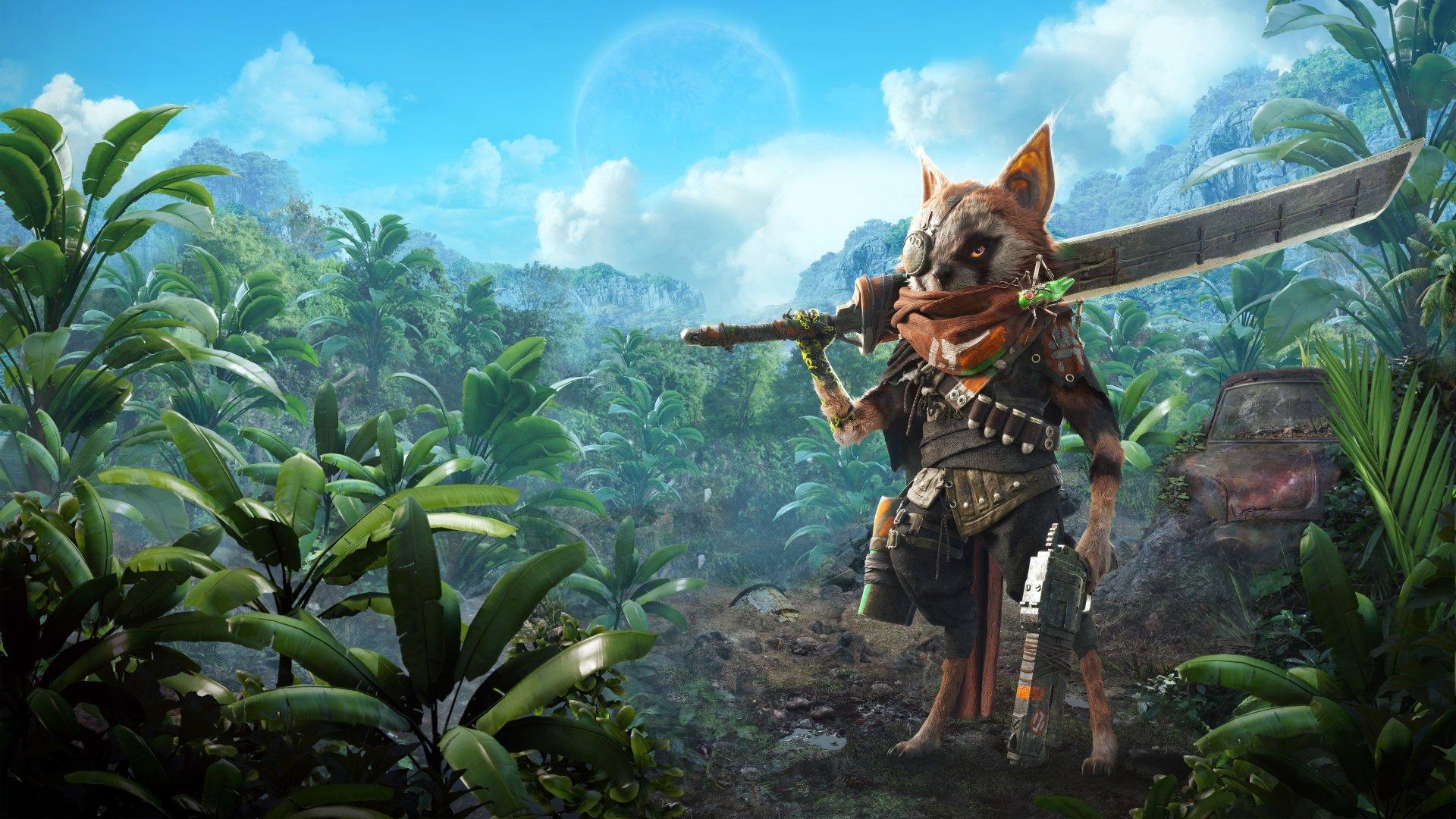 Biomutant is a game that has been in development for quite some time. It was first announced and showcased fully in 2017. It was scheduled to release in 2019, then 2020, and now it finally comes out in just two months. Here are some things you need to know before the Biomutant release and also brand new trailer and pre-order bonuses.
Most Important Information Before the Biomutant Release
Biomutant is a very dynamic game of Action RPG genre with an open world to explore. We will dive into a post-apocalyptic world that is full of color and human-like animals. We will get into the shoes of a protagonist that we will be able to create before the adventure. We will be able to choose the class of the character. An additional class is available as a pre-order bonus. More on that down below.
Biomutant release will take place on May 25th, 2021 on PC, Xbox One X/S, and PS5.
Biomutant New Gameplay Trailer
On March 25th, 2021 we got a brand new gameplay trailer only 2 months before the Biomutant release. It showcases some of the improvements done to the game over the years, everything looks very nice and smooth with the character animations in particular.
Biomutant Pre-Order Bonuses
We will get a new class called The Mercenary, the official developer's text describes a bit further what exactly is The Mercenary class.
Pre-order Bonus: The Mercenary
The Mercenary offers a unique combination of perks and is playable from the start through this DLC only. The Mercenary has dual-wield as a starting ability and is geared up with a classic Katana and the shorter Wakizashi blades to explain it in real-world terms. Simply put, it'll let you experience the world of Biomutant as classic samurai-looking warrior from the very beginning.
If you want to play when Biomutant releases and also receive the pre-order bonuses then you can preorder the game on the official website or on digital stores on the platform of your choosing: Steam, Epic Games, GOG, Origin, PlayStation Network, and Microsoft Store.
Biomutant PAX 2017 Gameplay
In the gameplay from over three years ago, we can see that there are both melee and ranged combat systems. It looks very dynamic and fast. Weapons are similar to those used in the Final Fantasy series, with huge swords and guns.
It is also clear that we will have a lot of places to explore and gather resources, probably used in crafting and upgrading our gear. We have to keep in mind that this trailer is over 3 years old and the game is subject to change. We should look at the new gameplay trailer for more accurate representation, but it is still only a trailer and not the actual gameplay.
Biomutant Expectations
I wanted to just conclude with some of my thoughts. I hope for Biomutant to be simple and a bit cute fun. I want the characters that are very exaggerated, with a decent story just to motivate me to go and have more fun in the world. The game looks really beautiful with a very action-packed combat system. I think that the game has potential and I will definitely keep the game in the back of my head and try it when it after Biomutant Releases in two months.
---
Biomutant is scheduled to release on PC, Xbox One X/S, and PS4 on May 25th, 2021.
For more gaming news check out this article.