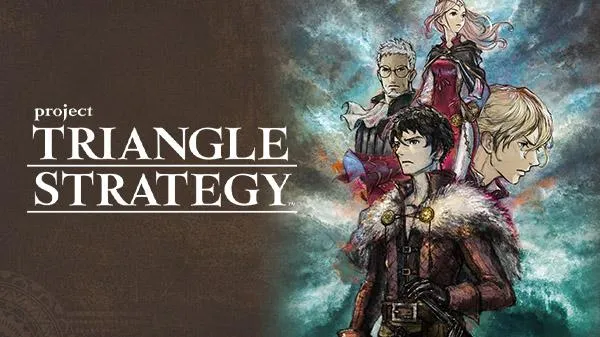 During the latest Nintendo Direct, the new project that Square Enix is ​​preparing for the hybrid console was presented: it is Project Triangle Strategy, an ambitious strategy and role-playing game that is It will premiere on Nintendo Switch in 2022. Of course, you can now download a free demo which I will tell you about my first impressions on it.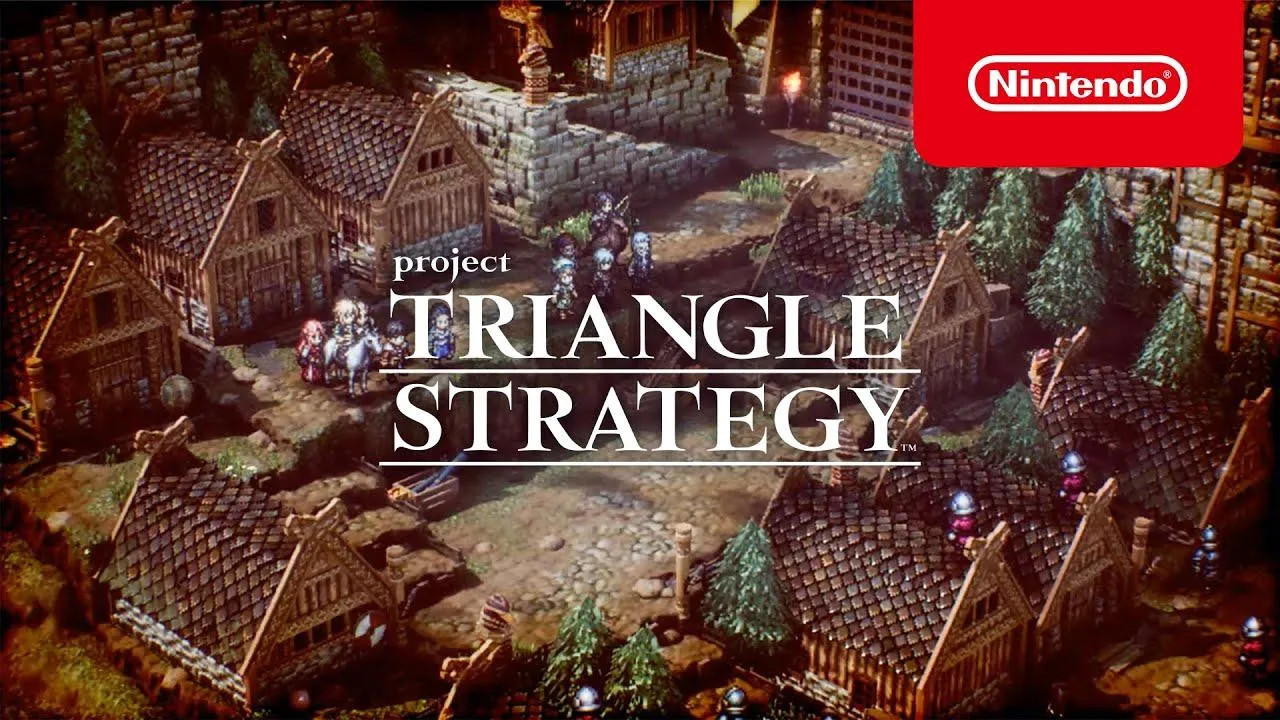 Project Triangle Strategy (Obviously not the final name of the game) arrives to revive the genre of tactical RPGs in the most traditional but ambitious way possible: what we have seen in its presentation video is a tactical role-playing game with an isometric perspective that combines pixel art drawing with scenarios in 3D, giving a sense of depth that goes perfectly with this style of play.
Each Player Can Live a Unique Adventure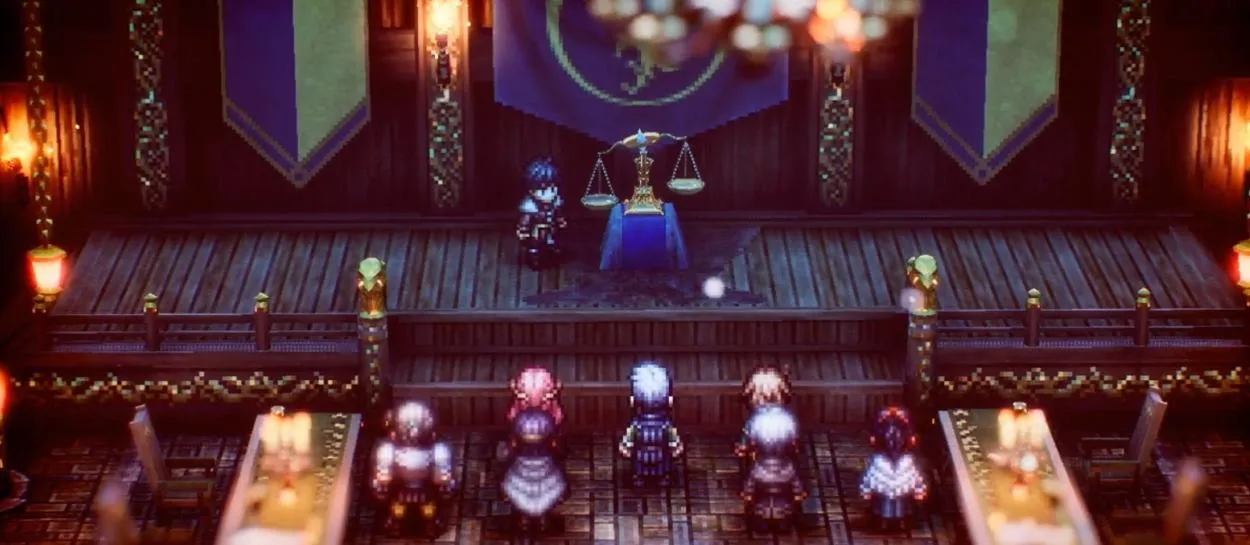 As one of the most ambitious aspects of this game, Project Triangle Strategy combines narrative scenes with decision making with strategic combat in stages at various heights. A lot of emphasis was placed on the number of possibilities that players will be able to experience throughout the adventure, even going so far as to ensure that the choices we make with our heroes will lead us to live unique moments that may have nothing to do with which other players experience.
An example is that in the main story for the Demo, there is a section your party is divided ideologically, with one side wanting to give in Prince Roland whereas the other party is rather hesitant on the idea. This is where you come in, you have to consult with your allies to help everyone come up with a final decision on this dire situation. Do this by learning more about the world around you and be the one to shape this story's fate.
The Premise
Three nations clash over control of dwindling salt and iron reserves and betrayal leads an era of peace into an era of bloodshed and turmoil. Project Triangle strategy is a new tactical RPG from Square Enix coming to Nintendo Switch in 2022. Play as Serenoa, the heir to the Wolffort house, and take on commanding a group of warriors in a complex story in which your decisions will make a difference.
The choices you make at key moments will enhance one of your three ideals: profit, morals and freedom, which will shape Serenoa's vision of the world and influence the development of the story. When you have to decide on a particularly important issue, several characters will vote on the scales of conviction. In those moments, the allies and the decisions they make will be able to determine the fate of entire nations and the continent of Norselia itself.
Exploration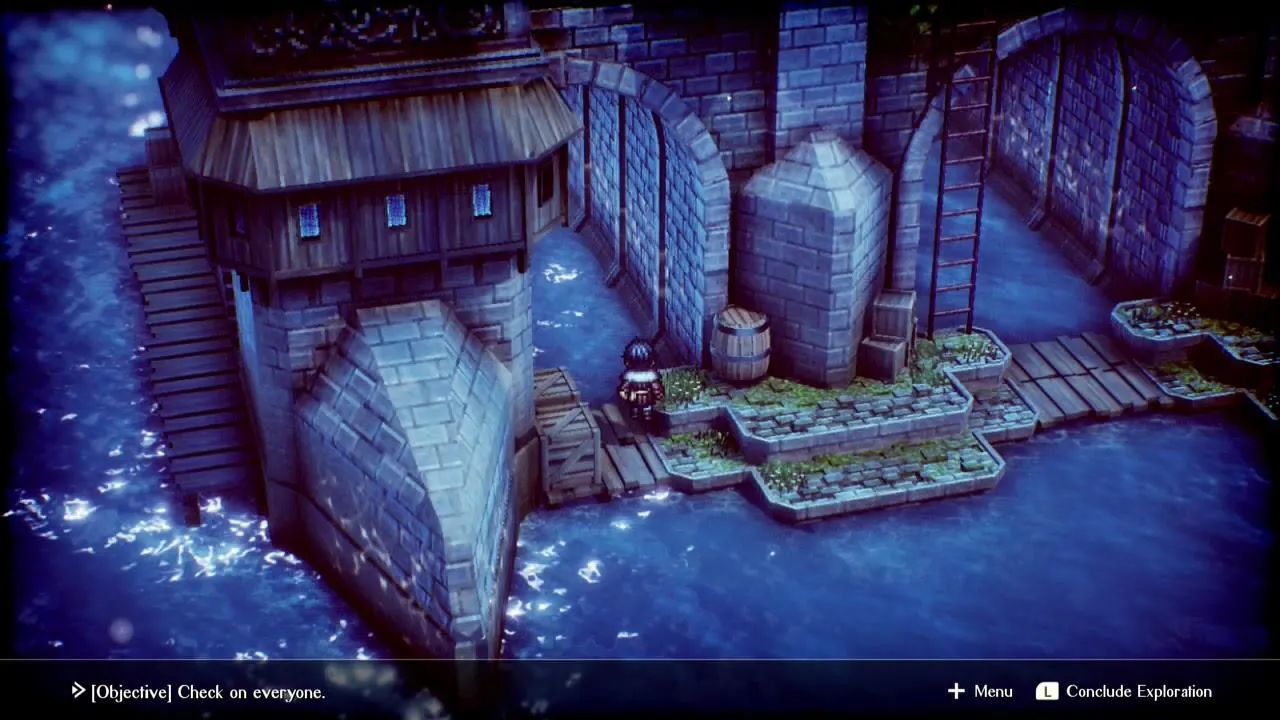 Before your first real combat encounter, you will have a chance to explore, in this phase, you may freely move around and get to soak in the environment and gather information from your allies, you can get items and most importantly, survey your surroundings and find features that may help you in the heat of battle. Once you are finished exploring, you simply press L to progress with the story. And even before the combat officially starts, you can hop into your encampment, where you can purchase items and generally just hang out, honestly in the demo, it seems like a pocket dimension because how did you get there?
Combat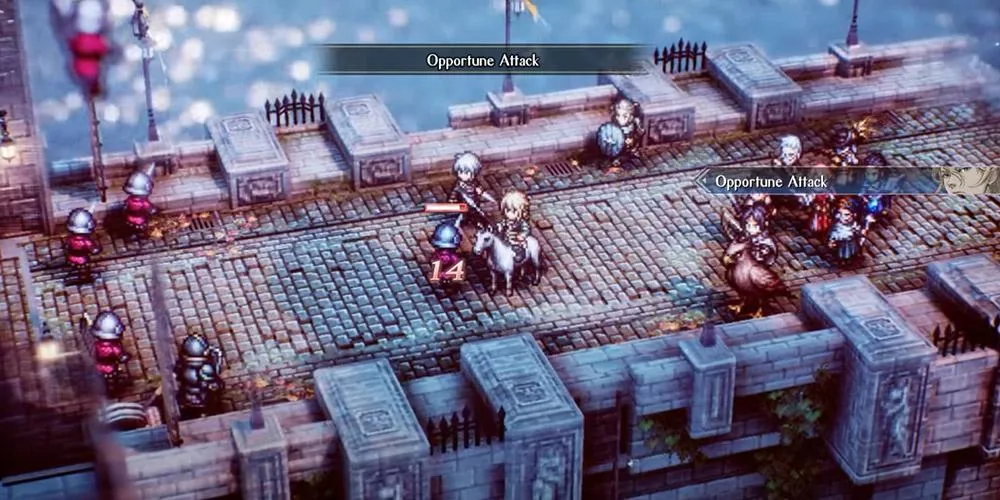 Being reminiscent of tactics, you must choose the most advantageous position in turn-based combat to change the course of the battle in your favour. Place units in high places to take control of the battlefield and gain an advantage over your opponent with a greater range. You can also flank the enemy from both sides and attack them from behind for a powerful blow with a chain attack. Resulting in beautiful attacks and visuals, again I must emphasise the spectacular visuals. On the other hand, linking elemental reactions is also key to combat. For example, use fire to melt the ice that covers the ground and then electrify it. Push the enemy into electrified water to make sparks fly! Also, I'm glad permanent deaths aren't a thing here as one of my allies got K-O in the first combat encounter when I thought they were safe. (Sorry Federica).
Voice Acting and Subtitles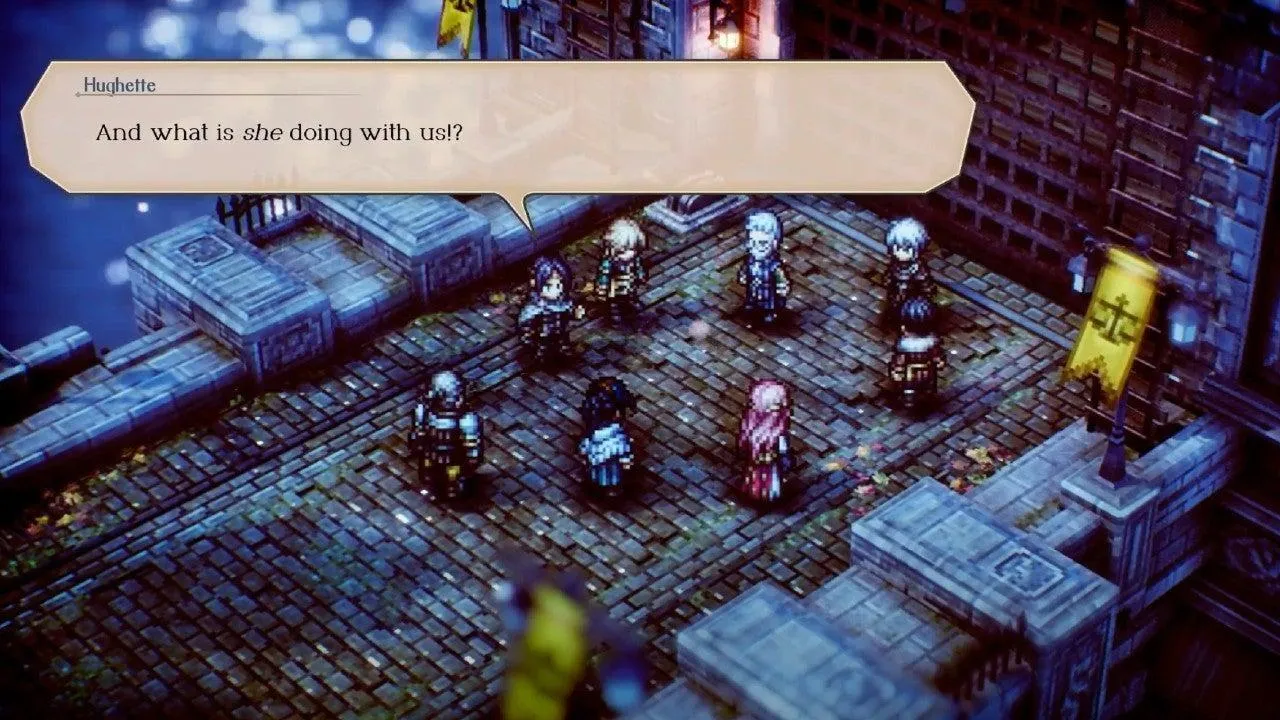 When it comes to the voice acting, everyone does a wonderful job, from King Ragna to your allies, however, if there is one character that hasn't convinced me yet, it's the main character: Serenoa, something about his voice acting seems a bit stilted in my opinion, especially when he's talking to the other characters, those sections seem to make his voice to stick out more, I could just be crazy though, I'm not sure.
But, honestly, my favourite aspect of this game other than the beautiful visuals is the amazing implementation of subtitles, because if you know anything about subtitles, they can either improve or hinder the experience and I'm happy to say that Triangle Strategy does the former. They are so wonderfully paced with the voice acting, neither spoiling what is going to happen next nor ruining the flow of the dialogue (I'm looking at you, Yakuza).
A kind of related tangent… Subtitles are an art form and when they complement the dialogue being spoken and they don't spoil it, an example could be the subtitles cutting off with a -, therefore letting the audience know preemptively that something is going to interrupt the characters, which kind of ruins the surprise. Luckily, Triangle strategy's subtitles are implemented masterfully.
My conclusion is that this has easily become one of my most anticipated games of 2022, and despite being quite a way away, I will happily wait for whatever Triangle Strategy will end up being. This beautiful mix of both Octopath's Traveler's visuals and Final Fantasy Tactics' combat will always be welcome in my life.
You really have to wonder, why do the best games nearly always come out of Japan, but I digress... If are wondering what else was announced at the latest Nintendo Direct, like what new monsters were announced for Monster Hunter Rise (Also, Almudron looks awesome), here you can read the updated article on the confirmed monsters. And, don't you worry, because whenever there's new info on Triangle Strategy, we'll have you covered at GamesAtlas.