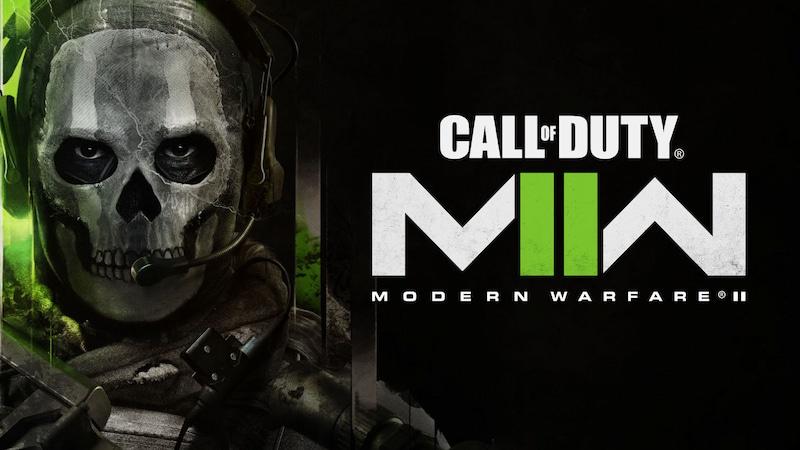 In Call of Duty: Moder Warfare 2 is a lot of builds. There you will be able to see the best attachments for STB 556 MW2.
READ NOW: Fennec Build MW2 – Call of Duty Modern Warfare 2 Weapon Guide
You will be able to read why exactly it is considered the best for this exact weapon.
Best Attachments for STB 556 MW2
The STB 556 is a fast-firing AR, that is unlocked once players account reaches level 41, which means you need good Recoil Control. The loadout that is presented below will improve exactly that and also damage, range, and accuracy while compensating for mobility and handling. Let's start with the loadout for the weapon.
Barrel: 18" Bruen Guerilla
Muzzle: Harbringer D20
Optic: Cronen Mini Pro or DF 105 Reflex Sight
Underbarrel: Bruen Tilt Grip
Comb: Schlager TTF3 Riser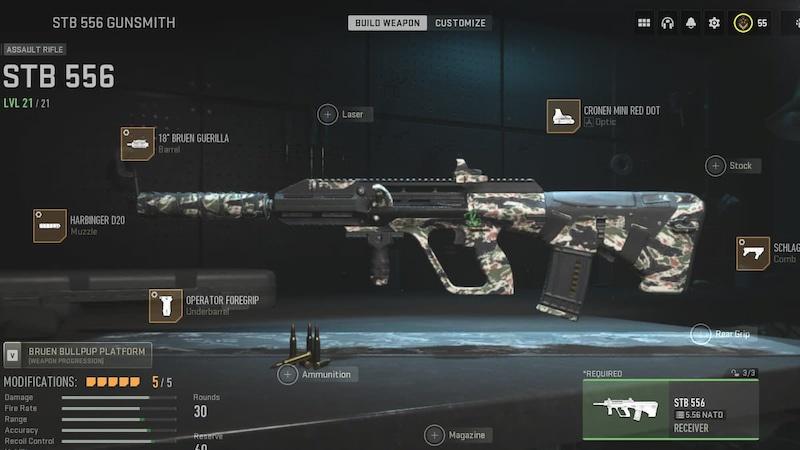 Credit: Activision Blizzard
Some of the attachments can be unlocked before gaining access to this weapon, but there is also equipment that can be unlocked after reaching levels of progression for the weapon. Harbinger D20 is a huge silencer that increases weapons weight but drastically improves one's recoil, range, and bullet velocity.
Combining it with the 18" Bruen Guerilla Barrel the recoil happens to be incredibly controllable. The Cronen Mini Pro Optic allows you to precisely aim for the heads of the opponents and the Bruen Tilt Grip Underbarrel lets you aim steadily while walking so you get more mobility. It also reduces your hip recoil and increases hip fire accuracy so you can feel safer in cases of emergency.
STB 556 Class Setup
The first perk you should pick is rather obvious and it is Overkill which allows you to bring in another primary weapon alongside the STB 556. Following it you should definitely get the Double Time perk for improving your tactical sprint speed.
READ NOW: Best Assault Rifle in Warzone 2: Top Ranked AR in Season 1
The ideal bonus perk for this loadout is Fast Hands, which helps to speed up the already decent reload time of the STB 556. As the best ultimate perk, you can pick Bird's Eye which grants you a lot of knowledge about enemy whereabouts.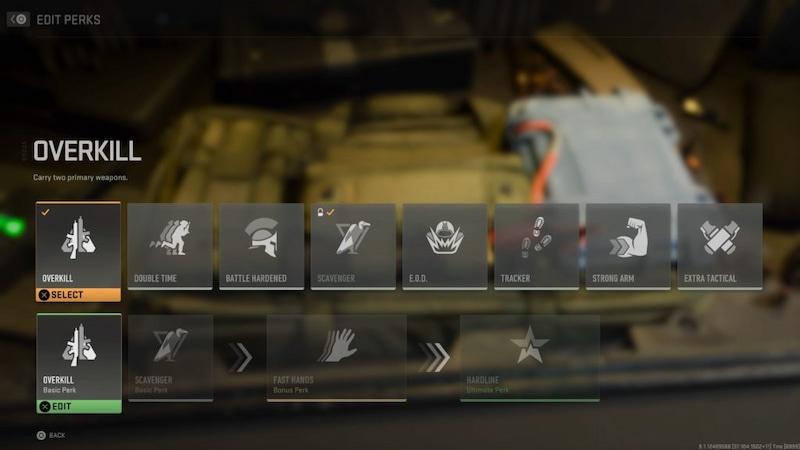 Credit: Activision Blizzard
Combining it all with a reliable Frag Grenade to force enemies out of their covers and a Flash Grenade you will be a king of the mid-range territory with your best attachments for STB 556 MW2.
---
For more coverage on Call of Duty Modern Warfare 2 (2022), Warzone 2, and other games, keep tuning into Games Atlas!
RELATED: