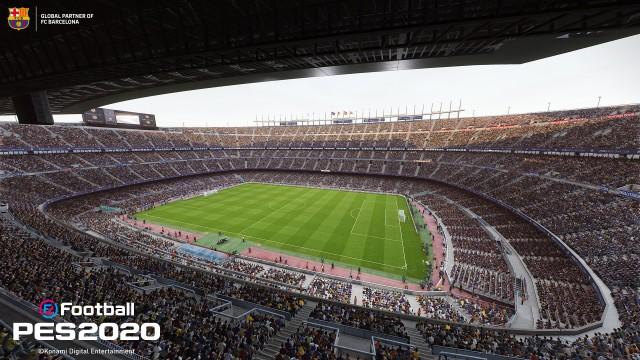 PES 2020 not only represents a giant leap forward in terms of gameplay mechanics, it also introduces a multitude of visual improvements to enhance your experience in matches and menus alike.
Experience stadiums recreated in stunning fidelity using high performance 3D scanning technology. Witness spectators in the stands react with jaw-dropping realism to the highs and lows of each match.
Watch as dynamic lighting systems affect the angle of shadows cast on the pitch as time elapses during play. See every step, stride, pass and shot animated seamlessly as players pound across lustrously rendered green turf.
Marvel at the polish of a completely overhauled user interface as you navigate intuitively formatted menus designed from the ground up with ease-of-use in mind.
If you're going to play the beautiful game, PES 2020 is undoubtedly the most beautiful way to play it.
Overhauled Presentation
With so many integral changes to the gameplay, in-game moments in eFootball PES 2020 will be a new experience, and this will be insinuated with the introduction of a new preset camera angle that offers a compelling broadcast feel.
eFootball PES 2020 introduces a brand-new visual identity and a modern presentation that's striking from the very first screen. With regular content updates, the new dynamic menus ensure that you're experiencing all that eFootball PES 2020 has to offer.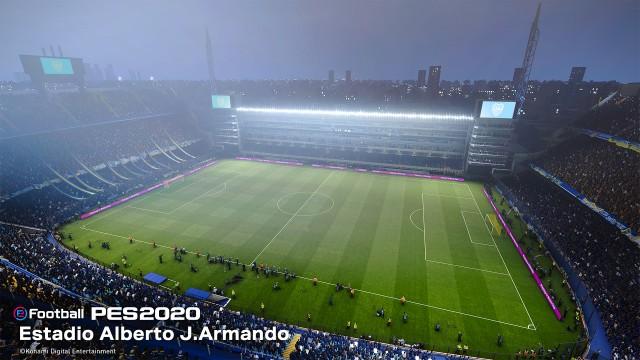 Enhanced Lighting Engine
Whether you're playing under the hot midday sun or the brilliant glow of the floodlights at night, lighting conditions in PES have never looked this vibrant.
Vast improvements made to the lighting engine ensure a greater level of immersion as the stadium, stands and players are brought to life under both natural and manmade light.
Enjoy a unique visual experience in every match as dynamic daytime lighting systems simulate the sun's position in the sky to create hyper-realistic shadows.
Improved Player Models
3D full-body scans have been taken of numerous players to add a new layer of photorealism to player models in eFootball PES 2020.
Scanned players have been recreated with exceptional attention to detail, with each of their movements calculated and rendered in game with stunning accuracy.
Realistic Cutscenes And Replays
This year, you'll be able to sit down and treat yourself to a movie-grade experience with Master League's cinematic cutscenes, expertly interwoven with the mode's new dialogue system.
Special attention has also been paid to improving the graphical quality of replay footage, allowing you to analyse every second of playback to dissect each individual play in amazing detail.
Enhanced Turf Rendering
Dramatic improvements to turf rendering are coming to PES 2020 adding depth and personality to each blade of grass.