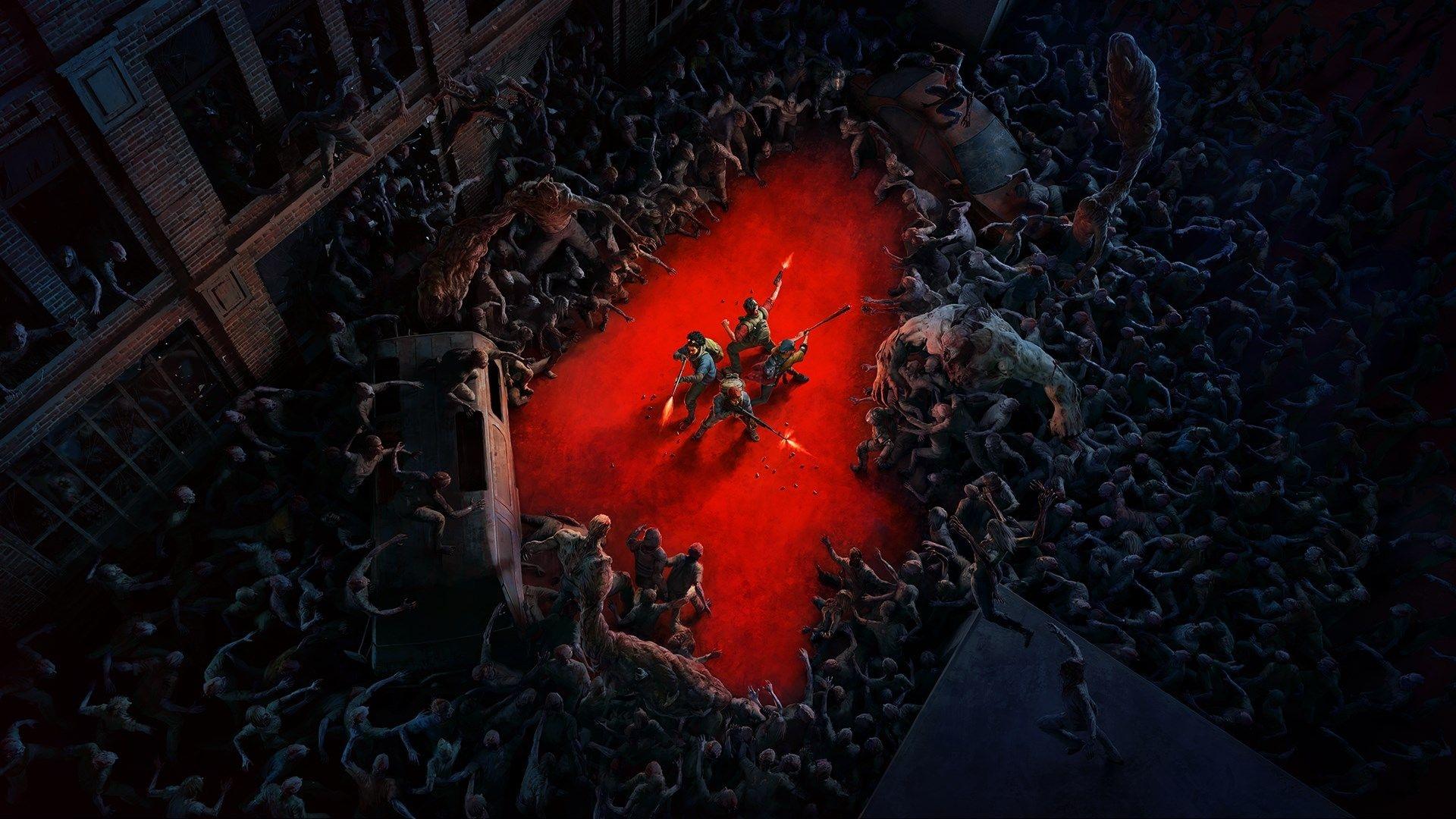 Back 4 Blood is an upcoming successor to the Left 4 Dead series that was beloved amongst millions of players all around the world. The developer behind the game consists of the old Left 4 Dead developers as well so we could be guaranteed a cooperative PvE success, this time with a lot of interesting PvP modes. In this article, you will learn Back 4 Blood Open Beta Date. You will know when you can try out the game for yourself.
What is Back 4 Blood?
Back 4 Blood is an awesome multiplayer game to play with your friends. It has a classic PvE mode wherewith up to 3 of your friends you will be able to enjoy some amazing, gruesome maps where you fight the zombies with some boss-like variations of some of the monsters. You need to move from safe house to safe house, discover parts of the story and survive in the world created by the creators of Back 4 Blood.
There is a brand new card system that allows players to use some special buffs, perks, and abilities depending on the playstyle. You can be a straight-out fighter with some shooting and melee buffs, a character that controls the field of battle more with some Crowd Control, etc. There are also options for a healer and more.
In addition to that Back 4 Blood will offer a brand new PvP mode where 2 teams of 4 players will collide in the battle between survivors and zombies. Players need to survive on a small map with some buildings and environmental objects, and the other team will be playing as super zombies, monsters with special abilities.
Back 4 Blood Open Beta Date
Back 4 Blood Open Beta Date is scheduled for August 12. It will last for 4 days until August 16. The time is noon PST. Back 4 Blood Open Beta will be available on PC, PS4, PS5, Xbox One X/S, and Xbox Series X/S. What is interesting is the Open Beta will have cross-gen and cross-play support. That means you will be able to enjoy the game with your friends on all of the mentioned platforms. Pre-ordering the game is not required to participate in this Back 4 Blood Open Beta.
The Open Beta will provide two PvE campagin maps and two PvP Swarm Mode maps. We will get access to five playable Cleaners [survivors] as well as six playable Ridden [zombies] to play around with. We will also be able to access Fort Hope communal hub where all the weapons and gear will be available.
I personally can not wait until I play the game with some of my friends. It looks like a lot of fun, and as a fan of the original Left 4 Dead as well as Left 4 Dead 2, I would love some mindless, brutal, chaotic fun to play with friends. I am always a sucker for decent cooperation games.
---
Back 4 Blood is scheduled to release on October 12th, 2021 on PC, PS4, Xbox One X/S, PS5, and Xbox Series X/S.
Share your opinion about the game, and what you are expecting to get in the comment section down below.
For more breaking articles check out my Call of Duty Tips and Tricks article.