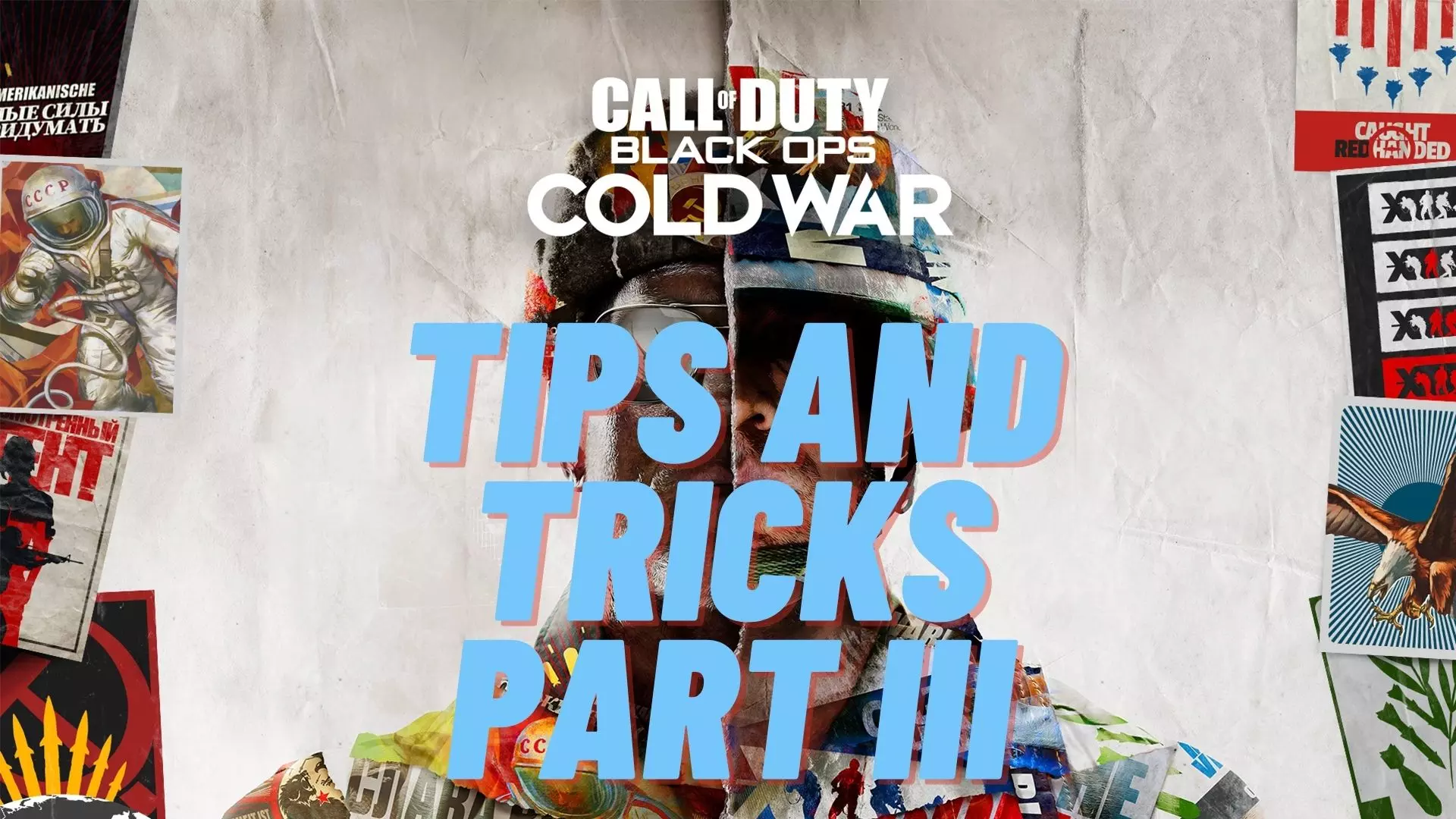 Call of Duty Black Ops Cold War is an awesome FPS as well as a huge game in the e-sports industry. One of the biggest FPS game series out there, that almost everyone played at least for a while in their life. I gathered some of the essential COD Cold War Tips and Tricks for people just starting out with the game. The list is a compilation of some of the best tips and my personal experience playing the game by myself or/and with friends. I have played the Call of Duty Franchise on and off for almost 12 years now. Just as a disclaimer all of those tips and tricks are meant for the classic 6v6 mode and maps, not for Warzone or other game modes.
COD Cold War Tips and Tricks [Part 3]
#3. Do NOT Reload too Often
A very common mistake that all of us make in almost every First Person Shooter game. That moment when you have 29 bullets out of 30 in the chamber and still decide to go for the reload animation because you have the ability to press the reload button. It sits deep in our psychic but if we have a full clip, then we cannot reload, but when we get a chance we somehow fool ourselves that this one bullet will make a huge difference. Spoiler alert, it probably will not. The bad side of reloading too often and too early is that we waste a lot of combined time. Even though a single reload animation is just a couple of seconds maximum if you reload like 20 or 40 times a match you might find yourself reloading for like 10-20% of the match.
#2. Have a Loadout for Every Situation
With the ability to create a lot of loadouts in the game you should always keep in mind to have a loadout for every situation. What I mean by that is having at least one loadout for close encounters like Submachine Guns or Shotgun, with high mobility for some of the maps. A Universal All-Around loadout with some Assault Rifle that works well at any distance would be safe to play. And also a loadout for longer distances like a sniper or more stationary LMG player who would become like a walking slow turret. It is important to be prepared for any type of map, and you can adjust the attachments and additions in the pause menu. That option was not available some time ago and many people do not remember that it is in the game. You can go to the pause menu and change out your loadout during your match.
#1. Turn Off Your Music
Just a short and simple tip. Do not play with the music ON. Of course, you can do whatever you want but if you want to improve in the game start listening to the sounds and focus on the gameplay and music even though it is relaxing can be pretty distracting.
---
If you would be interested in more COD Cold War Tips and Tricks like that let me know down in the comment section. In the meantime check out other Games Atlas articles right here.
Call of Duty: Black Ops Cold War is out now on PC, PS4, PS5, Xbox One X/S, Xbox Series X/S.