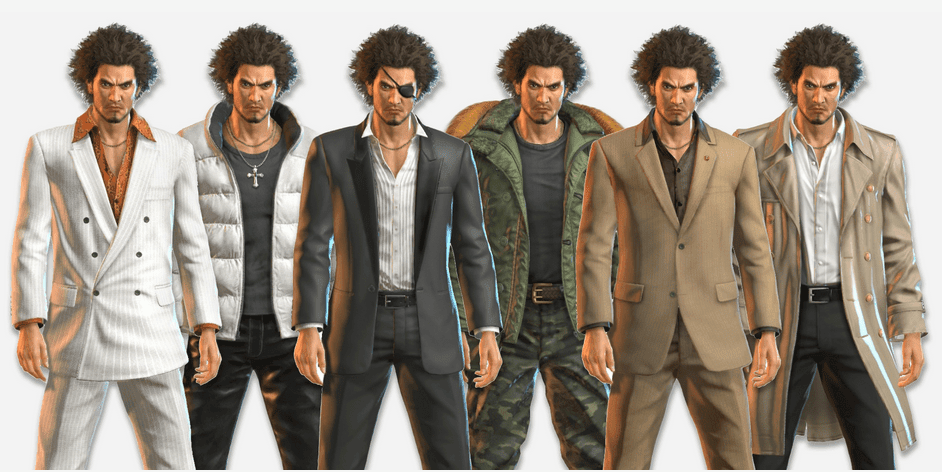 The best way to level up personality stats in Yakuza: Like A Dragon is to take exams and pass with flying colors at Ounabara Vocational School. Each category of the exam has its own personality stat bonuses associated with the topic, albeit they usually cost a fair amount (exam fees can be as high as ¥50,000) so they might be difficult to afford early in the game.
They also take place in descending order of Tiers, so Tier 2 will be first, and then Tier 1. Keep in mind, the questions may not be in the order presented in this guide, so make sure you read them carefully before picking the answers
In this guide, we give you all the answers to the Fashionista exam. This exam will boost Ichi's Style. To pass this exam, you only need to answers 3 out of the 5 questions.
Yakuza Fashionista Answers
| | |
| --- | --- |
| QUESTION | ANSWER |
| Fill in the blank. A high-end fashion store in France would be said to specialize in haute ________. | couture |
| What is the origin of "polo" in polo shirts? | Polo, the sport |
| Which of the following articles of clothing is native to Scotland? | Kilt |
| Which of the following materials has a similar feel to acrylic fiber? | Wool |
| What is the name of the outerwear made from a single piece of cloth worn by men in ancient Greece? | Toga |
| Which of the following fibers are neither animal-based nor plant-based but artificially created? | Nylon |
| Which of the following characteristics is not true of silk thread? | It's a plant-based fiber |
| Which of the following hats takes its name from when it was worn during hunts? | Flat cap |
| Which of the following articles of clothing is native to Vietnam? | Áo dài |
| From the following names of clothing patterns, which one makes use of the diamond shape? | Argyle |
This exam certification is supposed to be "a must for anyone calling themselves a fashionista." It certifies that you are sufficiently knowledgeable on the subject of clothing material and fashion, and that you are qualified to be a fashion leader. The answers to all these questions are rather niche as they test your knowledge on fashion, culture, and fabrics. However, some general knowledge is required. There are no special questions that require any extra actions to be taken or are unique to any circumstance. This exam gives a good boost to Ichi's Style level too. To get these answers yourself, you could simply google the questions listed above, however, I don't recommend doing that while taking the exam as each question has a timer.
This is one of the few exams that absolutely does not depend on in-game knowledge, but rather general knowledge of the real world. Most of the charm in Yakuza games tends to be in the subquests and the game outside of the main story. Feel free to comment on your favorite moments from any Yakuza game that made you think about the real world and put in some of your own efforts, or anything else you like about the games and/or franchise.
That's all for this guide! Feel free to check out our other Yakuza: Like A Dragon guides, including the ones on other examinations at Ounabara Vocational School!